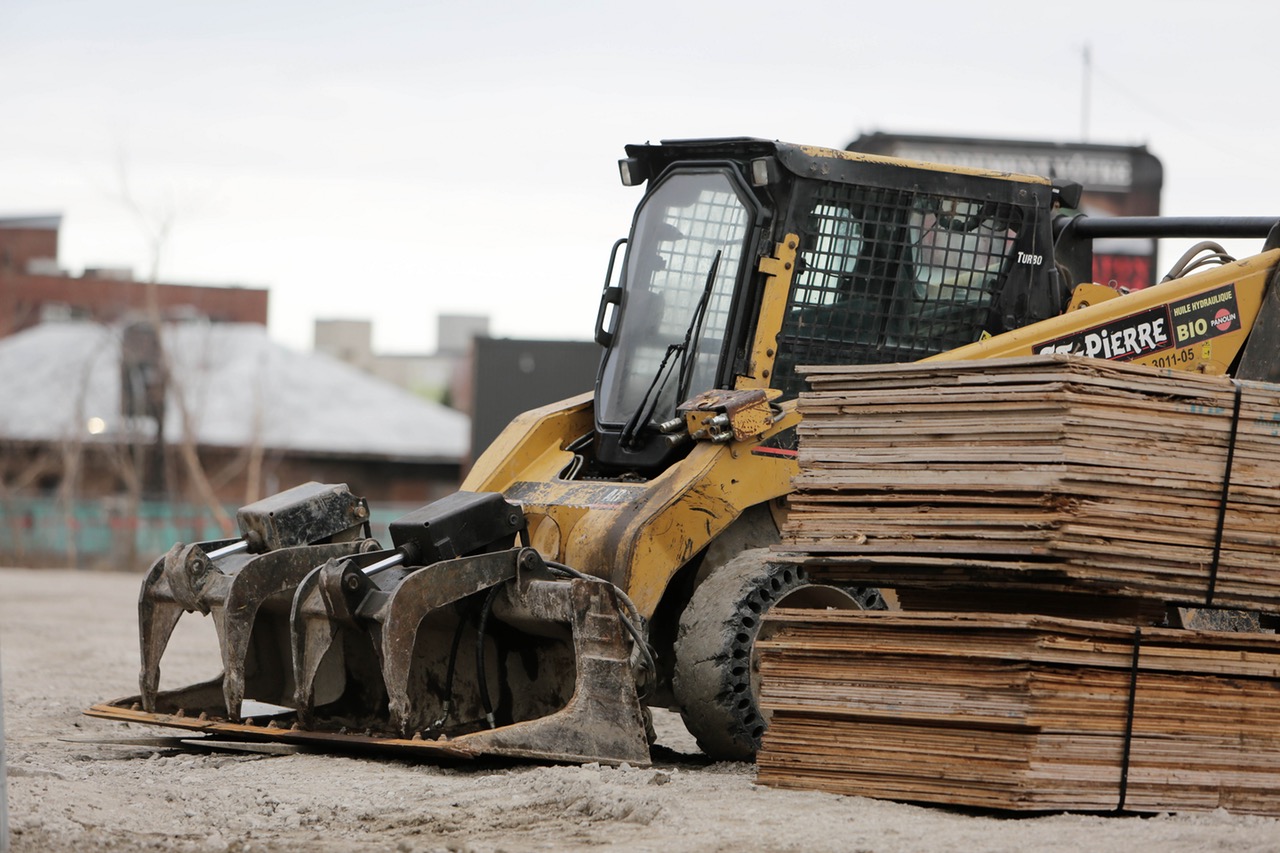 The residents of rural America have long been examples of resilience and hard work ensconced in a beautiful, unsullied environment. Though the economies of these areas were in decline following the Great Recession of 2007-2009, the U.S. Department of Agriculture reported a growth of 0.5 percent in 2017.
That rebound of rural jobs is expected to accelerate in coming years, especially as the reliance on remote workers caused by the pandemic demonstrated that working from home both increased productivity and decreased overhead. In fact, an Enterprise Technology Research survey predicted that remote work would double in 2021, and a Gartner CFO survey revealed that 74% of CFOs plan to shift at least 5% of previously on-site employees to a permanent remote position.
This shift adds to the many attractions of moving out of the cities and into rural locations and introduces new employment opportunities for those already living in rural areas. In the meantime, there are already many fulfilling positions available that promise high levels of compensation, job security, and career growth.
Best Paying Small Town Jobs
Salary: $75,330
Projected Job Growth (2020-2030): 9%
Nursing has always been a highly-respected, well-compensated position, but it is particularly valued in rural communities that are facing closures of their community hospitals and a shortage of physicians. These two trends have made registered nurses the primary source of healthcare for rural communities and made nursing the best-paying rural job.
Rural nurses dispense medicine and treat patients with acute health problems, injuries, and chronic conditions. Their environment requires a broad knowledge, as well as a strong understanding of the social environment that they serve. They are rewarded with the trust of their patients as well as with generous compensation and benefits.
The demand for nursing professionals is growing across the country, and this is particularly true for rural nurses providing care for both the existing aging community and the anticipated influx of new residents moving to the country. In fact, the Bureau of Labor Statistics (BLS) reports that nurses in nonmetropolitan areas can expect to earn far more than the median annual wage of $75,330 based upon the expanding need for skilled professionals.
Salary: $73,560
Projected Job Growth (2020-2030): 7%
Both individuals and businesses rely upon accountants for their most important financial tasks. Though some have predicted that the availability of accounting software could decrease demand for these professionals, accountants still provide invaluable advice that guides business decisions and helps navigate increasingly complex tax laws and regulations.
Accountants do far more than add, subtract, and record the various pluses and minuses on either side of a general ledger. They are relied upon to remain current on frequently shifting economic environments and laws and to provide clients with strategies to minimize their tax liability and increase profitability.
As cloud computing, digital service delivery, and other technologies continue to expand, accountants can opt for remote rural environments while still delivering cutting-edge service. According to the BLS, accountants earn a $73,560 median salary.
Salary: $68,090
Projected Job Growth (2020-2030): -1%
Of all the available career options, becoming a farmer, rancher, or another type of agricultural manager are the choices most closely associated with living in a rural area. These iconic careers have seen dramatic changes in the last few years, but those changes have made these careers among the best paying and most rewarding around.
Today's farmers and ranchers are literally a new generation, as the current workforce is aging rapidly and being replaced by those with an interest in innovative technologies and new approaches. Though giant agricultural corporations represent two-thirds of farm production, a growing number of farms and ranches run small operations focusing on sustainability.
Top jobs in agriculture include product sales, operations managers, pest control, and crops experts. Though salaries vary with title, job responsibilities, and more, the median income for farmers, ranchers, and other agricultural managers is $68,090, according to the BLS.
Salary: $60,660 – $62,870
Projected Job Growth (2020-2030): 10%
The rewards of teaching are well known, but teaching in rural communities provides even greater fulfillment. Not only are there significant needs and a real opportunity for making a difference, but rural schools play a pivotal role in their communities.
Teachers receive remarkable levels of support that make the position and environment particularly appealing. Rural communities are increasingly diverse, too; approximately 20 percent of rural residents are people of color, with a growing number of immigrants. This gives teachers the opportunity to help students to interact across cultural and racial lines.
Rural communities are also expanding their educational opportunities, introducing early childhood and arts programs as their towns begin to see greater economic development.
The Rural School and Community Trust 2017 report showed that rural teachers earn roughly less per year than do urban and suburban teachers. This and the overall decline in enrollment in teacher prep programs have resulted in a severe teacher shortage that rural areas are trying to counter with increased salaries and housing assistance.
Organizations are offering stipends for students who agree to teach in rural areas. Median U.S. salaries for kindergarten and elementary school teachers is $60,660 and $62,870 for high school teachers.
Salary: $97,180
Projected Job Growth (2020-2030): 11%
Rural areas have become increasingly popular for remote workers and America's corporations. As a result, there is a significant housing shortage and a boom in construction in these areas, and this means real opportunities for experienced construction managers.
Though some rural areas have experienced job losses as coal mines and other traditional income sources have declined, many more areas are experiencing economic revivals leading to a demand for professionals to build business centers, rental housing, schools, and community centers.
Wind farms and fracking are also moving into rural areas, bringing in more construction work. Construction needs are likely to continue for the foreseeable future and with it the need for skilled construction professionals. According to the BLS, construction managers are projected to see faster-than-average job growth over the next decade.
Salary: $137,330
Projected Job Growth (2020-2030): 8%
Petroleum engineers identify deposits of natural gas and crude oil under the ground, then calculate whether it is worthwhile to extract it. If the decision is made to move forward, petroleum engineers are responsible for finding the most cost-effective way of moving forward with the project, taking into account all of the elements required to get the job done.
By the very nature of where these deposits are generally found, most petroleum engineering jobs are in rural or remote locations. The decision to extract natural oil or gas can make a significant difference in the economy of a rural area, bringing in new jobs and income. The BLS reports a median salary of $137,330, much higher than most other professions.
Salary: $126,830
Projected Job Growth (2020-2030): 22%
Technology is changing faster than most of us can keep up with, and that's a direct result of the work that computer and information research scientists do. These professionals are problem solvers who find new and better ways to utilize existing technologies and software.
The computer and information research science field is rapidly expanding and commands generous compensation, and it can be done from anywhere that has access to broadband. A career in computer and information research is ideal for anybody who is able to work both independently and collaboratively and who enjoys analytical thinking and problem-solving. The BLS projects a 22% job growth rate for computer and information research scientists over the next decade.
Related: 10 Best College Majors For The Future
Salary: $68,000
Projected Job Growth (2020-2030): Unlimited
Entrepreneurs are individuals who have turned their visions and dreams into reality. An entrepreneur is his or her own boss, and the business they operate can be a brick-and-mortar store or run virtually, from anywhere. Self-employed individuals can be shop owners, consultants, venture capitalists, carpenters, and much. In 2012 the Global Entrepreneurship Monitor reported that 69% of all small businesses are operated from their owners' homes.
What sets entrepreneurs apart is that they have decided to forego working for somebody else and earning a salary, choosing instead to create their own value. There is no limit to how successful or profitable an entrepreneur may be, and there is significant risk: an estimated 9 out of every 10 startup businesses fail, though much depends upon the type of business being operated. The good news is that roughly half of businesses that survive their first four years remain open.
Salary: $99,250
Projected Job Growth (2020-2030): 17%
Veterinarians in rural areas and small towns do more than serve the needs of typical pet owners. They are relied upon to care for farm animals that may serve as working animals or eventually become part of the food supply. So, vets are essential to quality of life, economic vitality, and public health.
In the last few years, there has been a significant decline in the number of livestock and public health veterinarians serving these areas, with a reported 500 counties in the U.S. that were underserved by a veterinarian in rural areas. In response, several programs have been created to provide student loan aid, federal grants, and other support. Because of increased needs for qualified experts, the BLS projects a 17% job growth rate for veterinarians over the next decade.
Salary: $88,570
Projected Job Growth (2020-2030): 8%
Civil engineers design, build, and maintain infrastructure such as roads, bridges, sewer systems, and pipelines, and their work is integral to rural development. When working in small towns and undeveloped locations, their contributions target sectors including education, health, transportation, and environmental services, providing both economic and social benefits.
With existing infrastructure aging and more people moving into rural areas, repair, maintenance, building, and replacing infrastructure is necessary. There is a tremendous demand for civil engineers to manage these projects, and especially for those who have armed themselves with a robust knowledge of innovative technologies. With more civil engineering projects slated for the future, the BLS projects a solid 8% job growth rate for this field over the next decade.
Online Education and Rural Jobs
As people from metropolitan areas move into rural areas, new opportunities are being presented to long-time residents through expanded online access to education. Rural residents can now apply and gain acceptance to high-quality online educational programs offered by some of the best colleges and universities in the country.
According to the Social Security Administration, earning a bachelor's degree can add about half a million dollars to your lifetime earnings. Whether you are seeking a short-term certification program to boost your credentials, a bachelor's degree, a master's degree, or beyond, living in a small town is no longer an obstacle to the training and education that can make a significant difference in your potential careers and earnings.
Sources:
Terri is a freelance writer and editor who is driven by details. She loves to dive into research, ensuring that the information she provides educates, engages and illuminates. Before starting her own business she spent years working in advertising and raising three kids. Today she lives in Cherry Hill, New Jersey, where her she and her husband enjoy travel, the Jersey Shore, and spoiling their grandchildren.