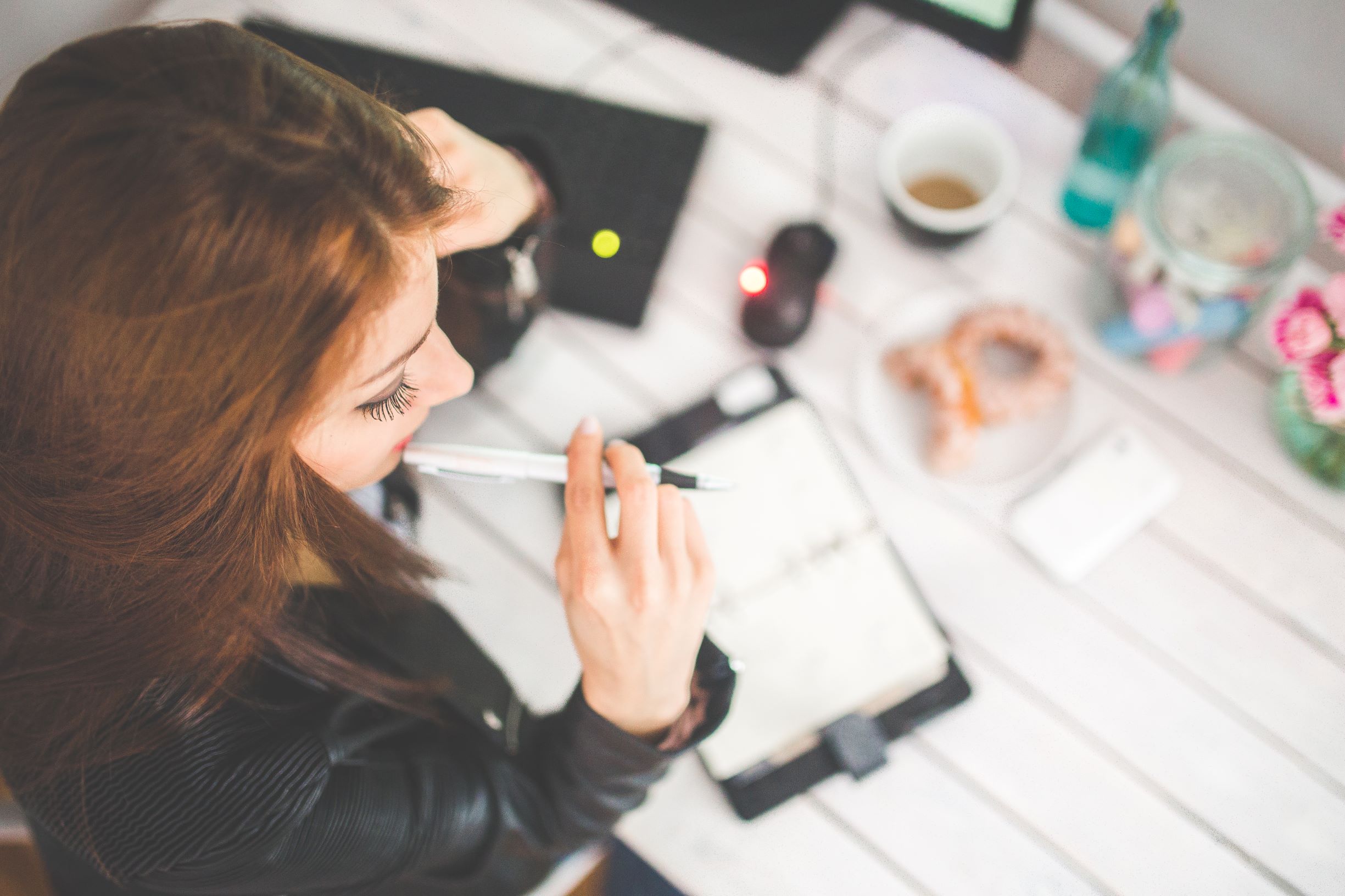 Being a student in modern times is not easy.
Let's face it: our education system has failed us. Try as we might, we cannot avoid some of the most common problems every student is facing right now all over the world – no matter where he is from and what degree he is pursuing.
An average student's life is riddled with one complication after the other.
The many trials and tribulations of an average academic
From managing their limited time between attending classes and doing the required hours of internships to dealing with crushing student debt as fresh graduates with no jobs, no denials that this phase of our lives is the one where we are struggling the most. Couple this with the frequent tests, exams, and papers you have to write throughout your academic career, and you have got the perfect recipe for anxiety-driven, stressed out scholars.
These problems are turning out perfectly healthy students into robotic beings, none of whom have a lifestyle that we would want for ourselves. And when the dreaded time to appear for the final exams rolls around the corner, all of these problems that the average student is suffering from are suddenly multiplied – both, in their number and their intensity.
Overcoming the challenges associated with studying is part of the learning process
However, wherever there is a problem, there is also a solution.
Instead of suffering in silence, smart people try to find the answers and conquer their fears.
We are all familiar with the stress that takes over us as a deadline draws near, but how many of us have tried to harness that negative energy and turn it into something productive?
But exam stress is only one of the significant snags on our way to getting that degree. To make up for the failure of the education system, we have to recognize all the various issues students are facing today. This is why we have created this short guideline on identifying the obstacles you experience as a student.
In the following paragraphs, we will summarize not only the nature of these educational issues during exam season but also ways to defeat them and get the distinction you have had your eyes on. Without further ado, let's begin.
1.    Procrastination – You cannot get yourself to begin studying
Whether you are in grade five, enrolled in one of those fancy professional MBA programs, or even an undergrad – this problem is one that is equally faced by students of all ages and disciplines. And most of the time, you are not even aware of it. How do you fight off an issue which you do not even know is present?
The first step is, as discussed above, acknowledging the problem.
This comes from checking yourself regularly and asking yourself why you are doing what you are doing. Are you decorating the detailed study plan you have already spent 4 hours on to help you study or to delay studying?
If you feel like you cannot study one subject, then pick up the books for another. Switch between subjects and reward yourself with strictly timed 5 to 10-minute breaks after every couple of hours of dedicated revision.
Before you begin studying, push away all the distracting thoughts running through your brain and concentrate on the book before you.
2.    Time management – Where did all the hours in the day go?
Finding the perfect balance between your social life and studying for your degree is a challenge many students face today.
You decide to watch that new movie with your friends, and bump! You are now failing in seven courses, even though you only take four. But when you decide to stay at home and study instead of going out one night with your friends, you end up watching their faces as they share inside jokes you do not know off, the next time you see them.
Though maintaining healthy friendships and relationships is key to happiness, studying and passing your exams is also an important thing that you cannot overlook. Especially, when you are doing MBA finance and a plethora of finance lingual play jig-saw puzzle in your head. What you need to do in such cases is ask yourself, which is a higher priority to you at the moment. Will missing one night of fun making such a big difference in the long run? Or will you quickly make up for not studying a night over the weekend? The answer lies in reading the situation and making educated, informed, and smart decisions.
Of course, it is essential to remember to not compromise on your sleep to accommodate everything that you want to do. Studies have recommended that students should have a full 8 hours of sleep to maintain their health before and during exam season.
3.    Making a plan – Am I covering everything on the syllabus?
The third most common problem we see among students as the big day looms closer and closer is exam anxiety.
Some students continuously worry if they are covering everything that is supposed to be on the exam, some cannot keep track of what they have already revised and what still needs revision, and some cannot get their heads around where they should start. Others do not feel that they are prepared enough despite revising all there was to revise. For all of these problems, we have one single solution – making a sound study plan.
Planning your study schedule before you begin does not only keeps you on track but also ensures that you do not go in for the exam missing essential topics on the syllabus. It also ensures that you have enough time to complete all of your revision beforehand, and are not left to cram 12 chapters the night before the big day. Just be sure to not using planning for your studying as a way of procrastinating (see point one).
4.    Not assessing yourself as you go – I already read up on this, I am sure I can solve it in the exam
Last but not least, not leaving enough time to practice questions is another big mistake that many students commit today. Getting overconfident about your revision and thinking that you do not need to solve actual problems is something that could very well be your downfall as a student.
Like the great saying, practice makes perfect. It is not enough to know how to solve a problem. For the best test scores, regular self-assessments are essential. Doing practice questions does not only train you into solving the problems correctly within the given time but also highlights the topics where you still need to work on.
The final word
How do you deal with exam season?
Do you study for your final exams since the beginning of the year, or are you more of a last-minute crammer?
How many of these problems can you relate to, and how do you attempt to conquer them? Just comment below and let us know about your scholarly experience.
About the Author:
Alma Causey is a Freelance writer by day and sports fan by night. She writes about tech education and health related issues. Live simply, give generously, watch football and a technology lover.
By: Alma Causey