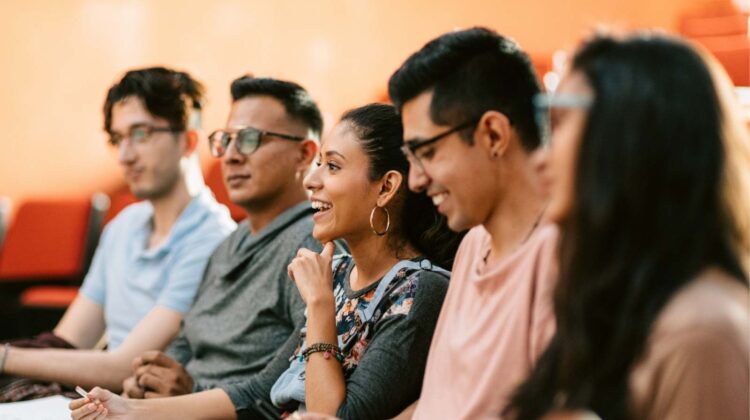 Getting a 4-year degree can sound like the golden ticket to great career opportunities. But the huge time commitment, and even larger student loan debt that goes with it, often scares off even some of the keenest students. 
But what if you could get a 4-year degree—in just 3 years? Get a year's headstart on your career and automatically end up with 25% less student loan debt? Would you be interested?
Well, that may soon be possible at a handful of colleges around the U.S. thanks to Robert Zemsky and Lori Carrell who began piloting the idea this past summer and fall with 13 different accredited colleges across the country. Zemsky works as a professor in Higher Education at the University of Pennsylvania and Carrell is the chancellor of the University of Minnesota at Rochester.
What Are 3-Year Degrees?
The idea of getting a 4-year degree in just 3-years isn't new. Right now, many colleges offer 3-year degrees through accelerated programs like Arizona State University. Other schools like Purdue University Global and Southern New Hampshire University offer accelerated degree programs online.
So, what's different with this 3-year degree idea? Zemsky and Carrell are suggesting a 3-year degree that doesn't squeeze all the course work of a 4-year degree into 3-years. They're asking faculty and students to come up with a new way of delivering the key parts of a 4-year degree in just 3-years by cutting out unnecessary coursework. All while ensuring students get an on-campus experience and holiday and summer breaks.
Have Schools Tried Out 3-Year Degrees Before?
Yes, 3-year bachelor's degrees are already common via accelerated programs at a number of schools in the U.S. But they aren't as popular as college administrators would like them to be. Maybe that's because jamming 4 years of school into 3 years while asking students to buckle down and finish their studies as soon as possible isn't exactly conducive to a great social life for young people fresh out of high school. 
Understandably, many students want to enjoy their college years, make new friends, have fun, participate in some on-campus student activities, and take some time exploring career options. 
So, getting buried in the books for 3 heavy years of college doesn't sound exciting—even if you can start your career sooner and save a pile of money in student loan debt. After all, you've got the rest of your life to work and pay off debt, so what's the rush?
What's Happening With This New 3-Year Project Right Now?
Zemsky and Carrell have recruited 13 accredited institutions of various sizes, both public and private, from across the U.S., that have committed to exploring the idea of a newly modeled 3-year bachelor's degree. In this pilot project, Zemsky and Carrell will serve as guides while these 13 schools seek input from institutional leaders, faculty, students, and each other about what a new 3-year degree should look like.
It's important to note that these institutions were not asked to implement a 3-year degree program. Implementation is another whole process with many hurdles to overcome including approval by faculty and accreditation agencies to name a few. Implementation of a 3-year degree would be a lengthy process and is a potential future step for the project.
What Schools Are Looking at a New 3-Year Degree Model?
Thirteen institutions have agreed to participate in the pilot project to design what they think a 3-year degree should look like. This includes:
Another institution that wants to remain unnamed
What Are The Pros Of A 3-Year Degree Program?
The most obvious pros of a 3-year degree program are less student debt and getting to start your career sooner.
Knocking a year off a bachelor's degree means one less year of tuition, fees, books, materials, living expenses, and time lost working. Most students who don't have the money to go to school turn to student loans which can be costly and add up quickly.
For example, the average student borrows more than $30,000 to enroll in a 4-year bachelor's degree. And while many students think they'll easily be able to pay off this debt once they're working, the reality is that 20 years after students enroll in college, 50% of them still owe $20,000 each on their student loans. 
On top of this, statistics show that 57% of students don't even complete the 4-year degree they started within 6 years of starting college—and 33% of these students drop out without ever completing their degree.
So, not having to borrow another $7,500 for a 4th year or more of college (one-quarter of $30,000) makes a lot of sense financially.
And not only would students avoid an extra year of student loan debt by completing a 3-year degree, but they'd also be able to begin work in their career of choice sooner as well.
That means instead of going $7,500 further into student loan debt, a student could be earning an average starting salary of $55,260, the average starting salary for 2020 college graduates, according to the National Association of Colleges and Employers (NACE).
While money isn't everything, being able to start your career and having time (and money) to do things besides school work is a pretty tempting offer.
What Are The Cons Of A 3-Year Degree Program?
The cons of 3-year degree programs, up until now, have been pretty obvious, too. Most of these were considered "accelerated" or "fast-track" programs that required completion of all the same coursework and internships—but in much less time. 
Enrolling in accelerated programs often means giving up summer holidays and school breaks to complete coursework that would normally be completed in a 4th year of college.
So, this means 3 packed years of college with almost no time to socialize, work, or attend to other commitments. Students who are able to complete their college degrees at this breakneck pace are often burned out when they graduate. And some feel they've missed out on the rewarding college experience they thought they had paid for. 
Then, these students are faced with jumping headlong into brand new and challenging careers right after graduation and having to prove themselves in a new job.
It's no wonder why the old-school 3-year accelerated programs haven't been popular with students— and why it's time a more reasonable 3-year degree is created if institutions hope for this idea to spark interest among students going forward.
What Roadblocks Exist for a Reduced 3-Year Degree?
Besides student objections to traditional accelerated 3-year degrees, a new reduced and revised 3-year degree faces some serious implementation challenges too.
Even if faculty approve of new reduced 3-year degrees, program approval also needs to come from accreditation bodies that are familiar with accrediting 4-degree programs. Failure to obtain accreditation for a degree program suggests the program is weak and below the standards seen as acceptable for quality college programs. As a result, such a program is unlikely to attract students who know the importance of enrolling in an accredited program and college.
Another big question is whether a reduced 3-year degree program would be recognized by graduate admission committees. Students who want to pursue a master's or doctoral program could be denied entry to graduate school if their 3-year degree does not meet graduate school entry requirements.
So, while these 13 institutions work on creating a new and improved 3-year degree program, students will continue to watch and see if academics are able to come up with a degree that meets the competing priorities of today's students.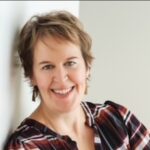 Leona Werezak MN, BSN, RN is the Director of Business Development at NCLEX Education. She began her nursing career in a small rural hospital in northern Canada where she worked as a new staff nurse doing everything from helping deliver babies to medevacing critically ill patients. Learning much from her patients and colleagues at the bedside for 15 years, she also taught in BSN programs for almost 20 years as a nursing adjunct faculty member (yes! Some of those years she did both!). As a freelance writer online, she writes content for schools and colleges, healthcare and medical businesses, as well as various nursing sites.