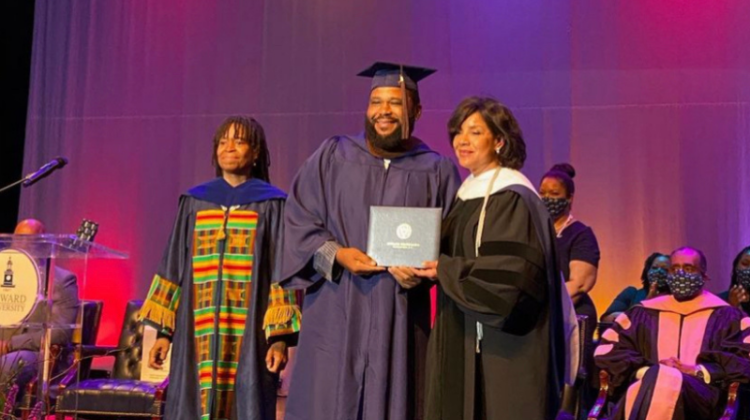 Photo cred: Anthony Anderson's Instagram
Fans of the entertainer Anthony Anderson and his most recent on the network television hit Black-ish, might be surprised to learn that the busy actor also graduated from Howard University in May of 2022.
Early in his life, Anderson, who is now 51, was enrolled at Howard, but by his junior year, he had to take a leave of absence because he "ran out of money." In the meantime, he started a family and built a successful career. However, he still had unfinished business at Howard.
When his own son was accepted to Howard four years ago, it became clear that he needed to finish what he had started. Upon completing his degree, he took to Instagram to send thanks to the important and influential people in his life.

"To quote Biggie, 'IT WAS ALL A DREAM!' Words can't begin to describe the emotional roller coaster [sic] I'm on right now. It's literally been 30 years in the making. This spring I was finally able to complete the work to graduate from Howard University with a BFA degree from the Chadwick A Boseman College of Fine Arts! Yesterday was a full circle moment. It's never too late! Things happen when they're supposed to happen!"
Anderson also made sure to thank his own son for the inspiration to go back to school, "It takes a village. Thank you to my son @hotboynato for inspiring me to return to school to finish my degree after he was accepted into Howard University. This is just the beginning! HU."
While you might expect that Anderson might have skipped the graduation ceremony, he was actually there to take pictures with fellow graduates and the commencement speaker, Taraji P. Henson. All-in-all it was a joyful day of celebration for the graduating class of 2022 at Howard University.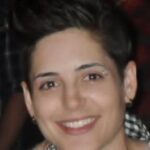 Amy Blitchok is a professional writer based in Raleigh, NC. She covers topics that range from health and technology to marketing and sales. As a former English lecturer, she has a personal connection to academia and the topic of educaiton. When she isn't writing or reading, she is taking care of her menagerie of pets and foster animals.