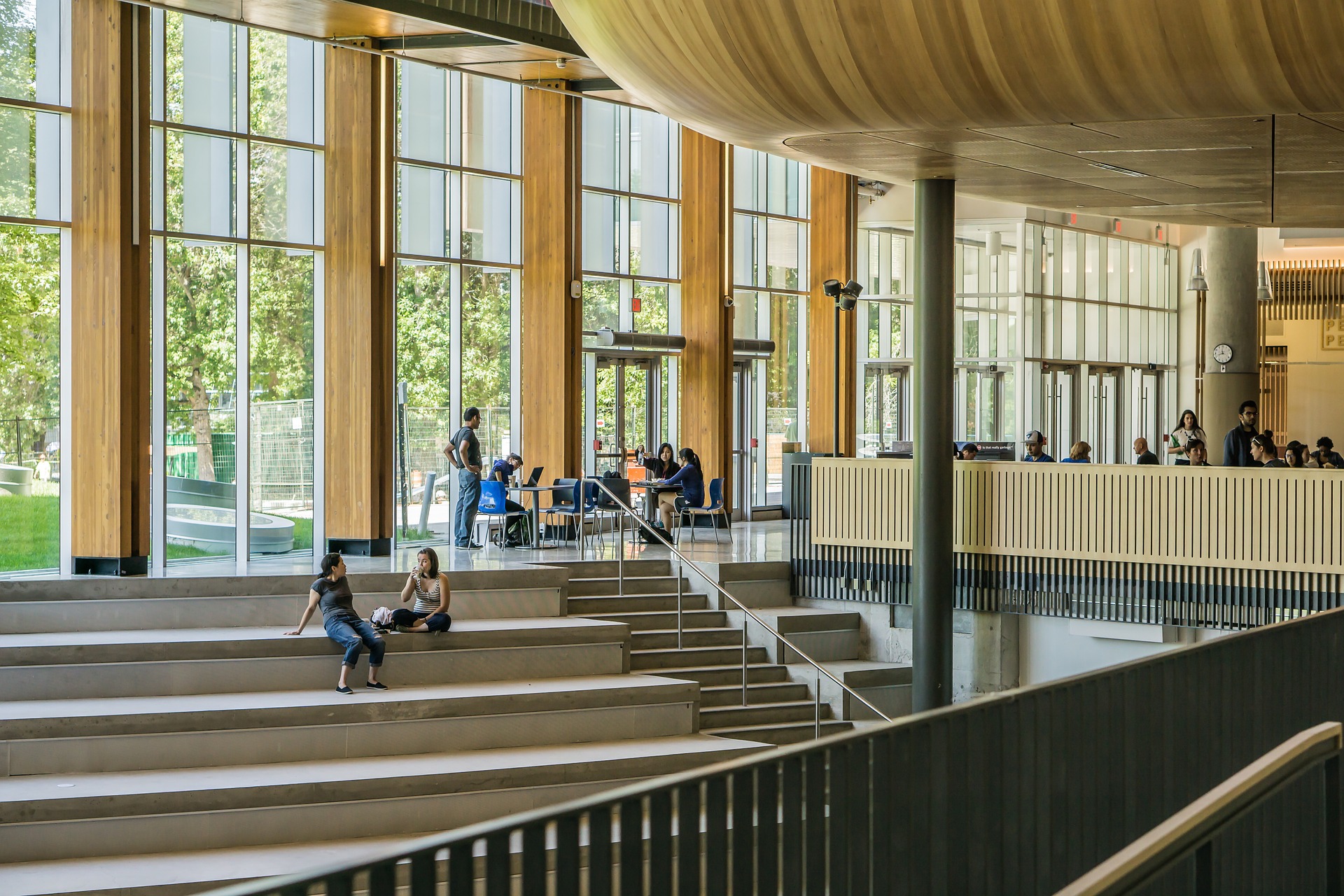 Those looking for the campus life may be decidedly against community college, but many working adults, non-traditional students and those on a tight budget appreciate all they have to offer. In fact, nearly half of all undergraduate students attend community college. Community colleges are not simply a jumping off point toward a bachelor degree, they are also perfect for those seeking two year associates' degrees or other training and certificates. Associate degree holders earn between 20 and 30 percent more annually than those with only a high school diploma. Yet, there are many more advantages of community colleges.
Community colleges have less rigid admission requirements. This makes them a great place for students to pull up their grades if necessary. Community colleges are also plenty, and evenly distributed throughout most metropolitan areas. This means they generally require less of a commute for many students. Most strikingly, however, is the affordable price tag on community colleges. For the 2010-11 year, average tuition and fees for public two year colleges were at $2,713 compared to $7,605 for four year public schools and $13,935 for private for-profit schools. Graduating high school students with the ability to continue living at home while attending community college could have an even greater advantage.
The affordability of community colleges makes them a more attractive option as tuition costs continue to rise annually (in large part due to state cuts in funding for schools). In the last decade, the average annual percent increase for public two year schools was only 2.7% where public four year schools raised tuition and fees by 5.6% yearly. However, it is important to note that there is much variance between states in the cost of tuition and fees at community colleges. For instance, the average published price for two year public schools in California is $820, where New Mexico averaged $1,326, North Carolina $1,773, Minnesota $4,936, Vermont $6,250, and New Hampshire as high as $6,258. One state's in-state cost may be similar to another state's out-of-state cost. It could be advantageous for some students in high cost states to pay the out-of-state cost for the first year and enjoy in-state costs in a lower priced state after establishing residency that first year. There are certainly many things to consider when choosing schools.
Attending community colleges can be a promising option, but one that is not without it drawbacks. Demand on community colleges is predicted to be increased by job creation. According to 2005 data published by the Bureau of Labor Statics, 18.9 million new jobs will be created by 2014 – sixty-three percent of them will require some postsecondary education. There is already a reported 17 percent increase in community college enrollment from 2007 to 2009. The climate of rising tuition can also be credited for placing a greater demand on community colleges.
The problem of state budget cuts, however, is creating great difficulty for these schools. Increased demand dictates that schools need more funding to expand, yet as they receive fewer and fewer state dollars, they are cutting their already existing programs, and unbelievably, community colleges are forced to turn down applicants. To avoid this reality, some community colleges are finding creative ways to draw funding. Some are petitioning their top donors and local business CEO's for help. Others are partnering with local industries and even Microsoft is joining in. Hopefully these creative measures will help two year schools expand, yet either way a student who chooses community college as their path should not be deterred by these reports and must apply regardless.
One last thing that students seeking a four year degree may consider about community colleges is the choice between knocking out a few of the core classes and transferring the credits, or completing a full associates degree and moving on to a four year with the core considered completed. What some students don't realize when they enter community college is that they must look at the core requirements at the school they plan to transfer to and be sure to fulfill classes that will transfer to the degree program they will be entering. Some students lose credits on classes that will not transfer or won't count toward fulfilling any of their degrees requirements. This wastes time and money.
It may also be the best course of action for some students to finish an associate degree at a community college first, rather than simply taking a few classes and transferring those credits to a four year. For example, a history degree at a community college may require only one lab science while a history degree at a four year university may require two lab sciences. A common mistake is that some students think they have their core completed judging by the community colleges requirements and are surprised when they are required to take more classes at the four year school after they have transferred all of their credits.
However, it is usually the case that if a student completes and graduates from a community college with an associate degree in hand, they can enter a four year school with the core considered completed just by ownership of that degree, regardless of differences in requirements. It is extremely important for students who transfer with an associate in hand to keep in mind that if the core is completed, then all of the classes left to be taken after transfer will be the more stringent upper level major courses. A full-time student taking four or five classes per semester will possibly find themselves with four or five classes at a time of heavy reading and four or five large end of semester final projects or papers. There will be no intro level or easy core classes to intermingle with the harder ones. There are many factors to weigh when considering if a community college is right for you. It is best to be informed of the benefits and drawbacks, and view them alongside a good understanding of yourself and what you are capable of handling both financially and academically.
---
[1] http://www.hfcc.edu/atd/FactSheets_files/fs-challengebenefit.pdf
[2] Ibid.
[3] Sandy Baum, Kathie Little, and Kathleen Payea "Trends in Community College Education: Enrollment, Prices, Student Aid, and Debt Levels" within The College Board's Trends in Higher Education Series 2011
[4] The College Board, Trends in College Pricing 2010
[5] Ibid.
[6] http://www.hfcc.edu/atd/FactSheets_files/fs-challengebenefit.pdf
[7] http://www.governing.com/topics/education/community-colleges-struggle-keep-up-demands.html
[8] http://www.governing.com/topics/education/community-colleges-struggle-keep-up-demands.html