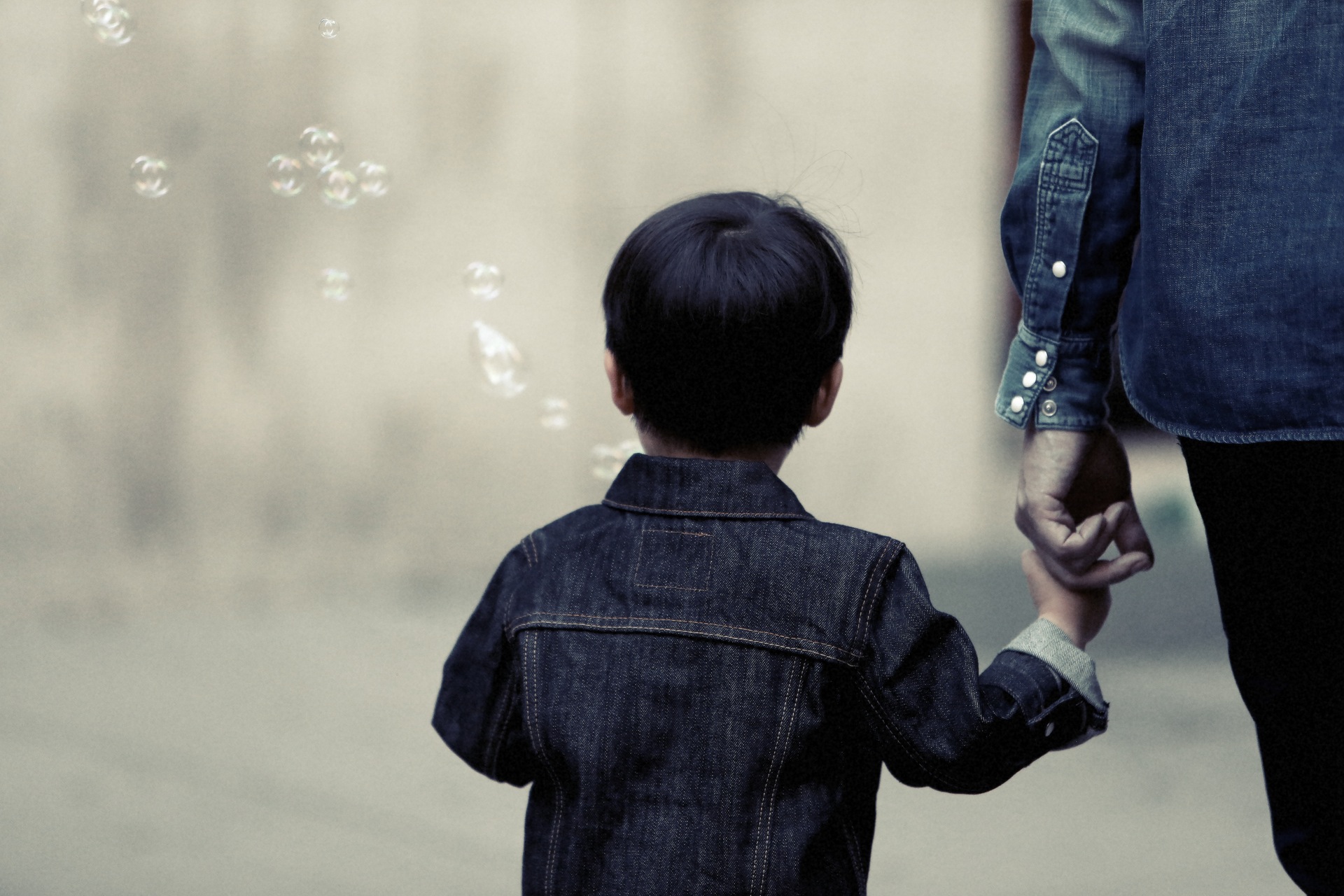 According to the Institute for Women's Policy Research, about one in five undergraduate students is a parent. That number may surprise people, since many of us tend to associate the college years more with beer pong than changing diapers.
But moms in college exist. And not only do they exist, but there are more opportunities than ever for moms to go back to school. In fact, I was pregnant with my first baby during my senior year of college, so I can safely say that there are some definite pros and cons to going to school as a mom.
On one hand, the flexible class schedules allowed me more time to adjust to morning sickness. On the other, it was definitely a challenge prepping for final exams while also hoping I didn't go into labor.
If you're a mom thinking of going back to school, the good news is that there are more options than ever with online, hybrid and accelerated programs. However, planning to go back to school as a mom does come with some additional considerations – in fact, it's something I'm considering again for the fall as a graduate student. If you're like me and considering hitting the (now virtual) books again, here's what you need to know about going back to school as a mom.
Pros and Cons Of Going Back to College as a Mom
To start us off, let's consider some of the pros and cons of going back to college as a mom:
Pros
More clarity on what you want. Nothing gives you perspective like having kids. Once you're a parent, you will probably have more clarity on exactly what you want out of your education and future career path.
More drive. Although you may have less free time, I've found that becoming a parent has also made me more driven in many ways. Because I have less free hours in the day, I make the most of the time I actually do have.
More financial stability. This will be different for everyone, of course, but as a parent, you may be older and in a more financially stable place to pursue your passion.
Cons
Less free time. Obviously, this one is huge. Having kids is a 24/7 commitment, and your study and work time will be limited to whatever times you can find childcare or keep the kids occupied, especially if they are young.
More outside commitments. Along with kids, you probably have a lot of other commitments in your schedule, like kids' activities, work, and if you have a partner, you must consider their schedule as well.
Childcare. There are many fully 100% online degree programs that cater to working professionals and parents, but even online classes require dedicated time away from the kids, so childcare while going back to school is a must.
How Much Will It Cost To Go Back To College?
Cost is definitely a consideration for any parent going back to school. According to the National Center for Education Statistics (NCES), the prices for the 2019-2020 school year were as follows:
Full-time undergraduates at public institutions: $13,900
Full-time undergraduates at private non-profit institutions: $27,200
Full-time undergraduates at private for-profit institutions: $23,800
That cost increases if you live on campus, but for many parents, off-campus housing is more suitable.
If you're looking at graduate school, the costs can vary widely. The latest NCES data available is from 2015-2016 and looks not just at the overall costs of graduate school, but the amount of debt graduate students had to borrow to complete their degrees. The amounts also varied quite a bit based on graduate degree program and if students pursue a master's vs. doctoral degree. For instance, the average amount of debt per type of degree were as follows:
Professional doctorate: $186,600
Research-based doctoral degrees: $108,400
Postbaccalaureate certificates: $67,800
Master's degrees: $66,000
How Much Time Will Going Back To School Take?
Obviously, the amount of money and time you spend going back to school will depend on many factors, such as:
What type of degree you are pursuing: technical degree, associate, bachelor's, master's or doctorate
If you decide to enroll full or part-time
If there is an accelerated program available
If you have any previous credits that you can use to put towards your degree path
| | |
| --- | --- |
| Degree | Average Length |
| Technical certificate | 6 months-2 years |
| Associates | 2 |
| Bachelor's (regular) | 3-4 |
| Bachelor's (accelerated) | 1-2 |
| Master's | 2-4 |
| Doctoral | 4+ |
The good thing about going back to school as a mom is that there are many degrees, especially online options, that do not have a time cap on when you have to complete your degree. For instance, the graduate degree I've been considering is a Master's in Public Health. There is no limit on when I need to complete my degree, so I feel more comfortable pursuing it knowing that if something were to happen with my work or children, I could pause and resume the degree if necessary.
That being said, however, some degrees do have limits on how long you can take to finish the degree. For example, you could need refresher courses if too much time has lapsed, so be sure to check those aspects before enrolling.
Resources for Moms Going Back To College
When it comes to going to school as a mom, I wrote the book on resources that can help parents. Seriously, I actually did a write a book about being a mom during college, so I'm here to say that resources for student parents exist.
If you're feeling isolated as a mom on campus, don't be! There are more moms on campus than you realize. We're just there to get our work done and go home, so there isn't as much visibility on student parents.
Here are some resources you can look for as a student mom:
On-campus childcare
Tackling homework and regular work outside of class time can add to any mom's stress. Many universities, like Yale or Misericordia University, have babysitting programs outside of daycare. These programs, which are sometimes subsidized by the university or run by volunteers, allow mothers an hour or two during the week for studying. A wide range of schools—such as Vanderbilt University, University of California-Irvine, and University of Georgia—have childhood education centers that take care of kids as young as six to eight weeks old or even 12 to 13 years old. Best of all, a lot of these daycares are subsidized by the Department of Education, so sending your child there will cost little to nothing.
Babysitting apps
Additionally, the babysitting website UrbanSitter.com has a page specifically for mothers living on university campuses. Rates range based on babysitter, area, and time, but this is an excellent option for a mother who needs a babysitter on short notice.
Student-parent campus groups
Check if your school has a group dedicated towards campus parents. Often, these groups can provide support for each other and if nothing else, commiserating about how to juggle going to school with pregnancy and parenting can help to build your community!
Local parenting and pregnancy centers
Local centers near college campuses can often help equip you if you need access to low-cost supplies, like diapers or baby gear.
On-campus lactation room
Your school should have somewhere private and clean for you to pump and store breast milk. If they don't, request they add one.
Counseling services
As a student, you also have access to free or low-cost counseling services. This can help you with your mental health as you juggle the stressors of being a student parent.
Health clinics
Many college campuses also offer low-cost health services to students with an on-campus health clinic, so take advantage if you need access to low-cost healthcare while you're in school for you or your child.
WIC
I used WIC as a student mom to help pay for staple foods during my pregnancy; the cost savings helped me use what little money I did have for unexpected expenses, like when my car broke down, or for books. Your local WIC officer can also connect you to any other resources for pregnant or low-income mothers in your area, such as state health insurance for you and your child(ren).
Scholarships
The cost of an education nowadays can be intimidating. Regardless of if your child's daycare is subsidized, going to school often requires taking out loans. Plus, it limits the amount of hours you can work, so less income is available to pay bills or get necessary provisions.
Luckily, there are scholarships available for single mothers in need or for working parents in general. Here are just a few:
In addition to national and state scholarships, it's also a great idea to check directly with the school you are interested in attending to get a complete assessment of your financial aid package. There may be local scholarships or school scholarships you can apply for as a mom, or special programs set up for working parents.
Additionally, if you had a baby while going to school and haven't updated your FAFSA, you'll want to do that immediately. Having a child or even just being pregnant means you now have a dependent, which will change your financial aid eligibility. If your baby is due within the academic school year, you can also update your FAFSA mid-year before your baby is even born.
For instance, I was pregnant during the school year, but because my baby was due before the school year ended, I was able to add my unborn child as a dependent–and qualified for a Pell Grant (which is money I didn't have to pay back) for my last semester of school.
Tips for Finding Success as a Mom and a College Student
If you're a mom and a college student, it's important to surround yourself with tools and support to make it through. Here are some tips:
Let go of other expectations
If you're a mom in school, you need to focus on being a mom in school. That means that other aspects of your life, like cooking beautiful meals or honing your gym-toned body, might have to wait.
Communicate with your family
Before you embark on your degree, call a family meeting, either in-person or with your loved ones. Let them know that this is a journey you're taking together, why it's necessary for your future, and how they can all play a part. Set some expectations ahead of time that you may not be as available and stay in communication so everyone knows how and when they can access you. This can help prevent hurt feelings down the line.
Give yourself a break from time to time
Yes, getting a degree as a mom might mean a lot of hard work, but it's important to take time off now and then too. Read a book for fun, schedule in some pampering, or just watch a TV show mindlessly. You need a break too!
Talk to your school
Honestly, the best tip of all might just be asking for help. Be direct with your school and tell them that you're a mom looking to go back and find out what support is available. You may be surprised to find more help than you think!
Block social media
When it's time to get to work, installing a social media blocking extension can help you keep distractions at bay.
Find kid-friendly places to do homework
As a student mom (and also now a work from home mom), places that I could let my kid play while getting work done are life savers. It could be as simple as a fast-food place with a play area or a dedicated gym that has a parent area and a safe place for kids to play. Check with your local YMCA, rec center, or gym.
3 Success Stories
Still not convinced that going back to school is right for you? Maybe you need to hear from three student moms who have made it work!
Everyone is different, and you need to take the path that's right for you. Consider your time and resources, as well as your financial situation and level of support. Going back to school can be a challenge as a mom, but with the right level of support, it can be a doorway to a better future for both you and your children.
Here are three women who made going back to school as a mom work for them.
Jasmine Johnson, MD
In 2008, Jasmine Johnson was in college with dreams of heading to medical school when she found out she was pregnant. She had her baby, finished her bachelor's degree, and secured a full-ride scholarship to medical school. She completed medical school, a rigorous fellowship in maternal-fetal medicine, and recently just celebrated her official move to resident physician. "I was able to balance my family and school life better than I ever imagined I would be able to," Dr. Johnson wrote on her blog.
"You will not be happy in a job that isn't your passion. My dad always told me that whether or not you are doing what you love, the time will pass anyway so you would rather spend it not having regrets," she added of her decision to have kids while in med school. (Also, side note: Dr. Johnson's blog has TONS of resources for going back to school as a mom, so be sure to check it out!)
Ieshia Champs
This mother of five has a pretty remarkable story. After growing up in foster care, she became a single mother to five children and then graduated with a law degree from Texas Southern University Law School.
She went viral after graduation, thanks to an adorable photo shoot that celebrated the journey that she had taken with her children in reaching that diploma and finish line. When you're a mom who graduates, it's truly a family-wide accomplishment.
Tara Pringle Jefferson
One of the first moms I turned to as a student mom myself, Tara Pringle Jefferson launched her online platform as the leading advocate for student parents after having her son during college as well. She started The Young Mommy Life, which encouraged student parents and earned her M.A. as a mom of two. Today, she is the founder and CEO of the Self-Care Suite, which offers in-person and virtual retreats for Black women.