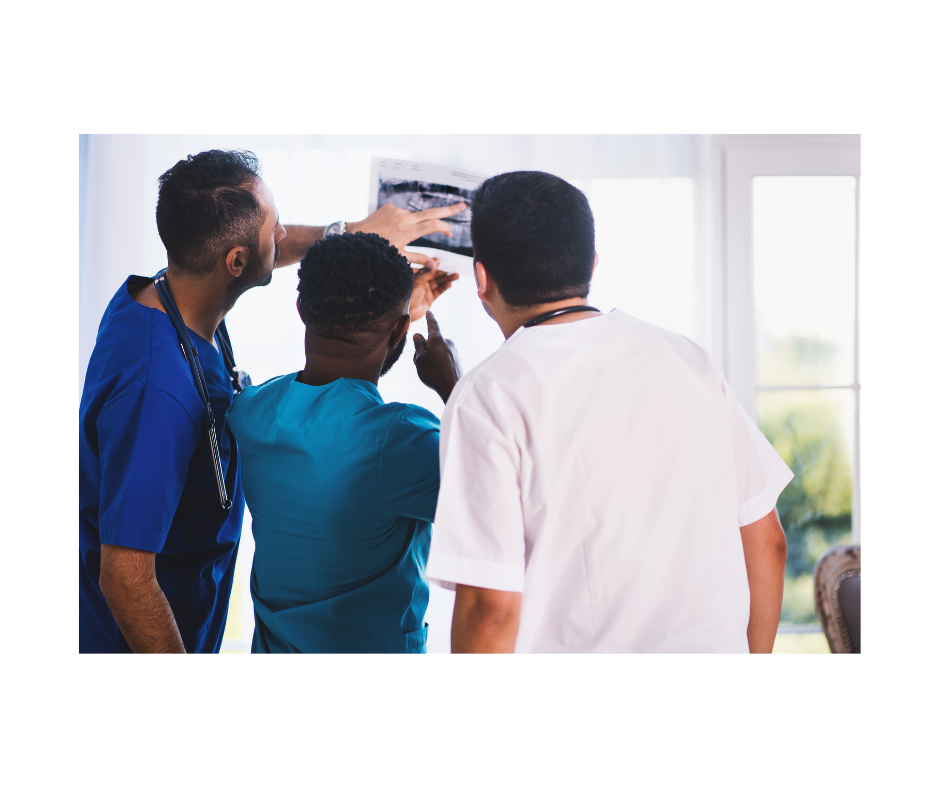 When people think about "hot" careers in the healthcare industry, nursing often comes to mind – and rightfully so. The Bureau of Labor Statistics (BLS) forecasts employment of registered nurses to increase 15 percent and of licensed practical and licensed vocational nurses 12 percent between 2016-2026. And then there's the outlook for nurse anesthetists, nurse midwives, and nurse practitioners – a whopping 31 percent projected employment growth during that period.
But building a thriving healthcare career isn't limited to nursing. Here's a look at four other jobs that the U.S. Department of Labor designates as "Bright Outlook" occupations due to expected faster-than-average growth:
Emergency Medical Technicians and Paramedics
These first responders deliver care directly at the scene of a crisis situation. They assess the medical needs of the person requiring help, provide first-aid and other stabilizing measures, and transport the sick or injured party to an appropriate health facility. People who are compassionate, clear-headed under stress, and possess sufficient physical strength make good EMTs and paramedics. Many community colleges and vocational institutions offer educational programs that pave the way to becoming licensed for employment.
Median yearly salary: $33,380 (BLS)
Health Information Technicians
Each time they seek medical services, patients generate information that needs to be kept. Health information technicians maintain accurate, secure records of symptoms, treatments, medications, and outcomes. Staff members consult these profiles to learn about patients coming in for visits. Insurance companies depend on the codes assigned to procedures in order to process payments. Registries use the data to look for trends. Computer skills and attention to detail serve health information technicians well. People in this profession typically hold a postsecondary certificate or an associate's degree.
Median yearly salary: $39,180 (BLS)
Health Educators
From teaching kids about proper nutrition to helping individuals with diabetes better manage their condition, health educators provide information and strategies that improve people's lives. Their efforts help reduce overall costs in this age of skyrocketing medical expenses. Being an effective health educator requires creativity and good interpersonal skills in order to effectively get targeted groups to listen and understand. Professionals in this field possess a bachelor's degree or higher and often hold a Certified Health Education Specialist (CHES) credential.
Median yearly salary: $53,940 (BLS)
Orthotists and Prosthetists
Finally, health problems encountered by aging Baby Boomers will drive up the need for artificial limbs, braces, and other manmade devices. Orthotists and prosthetists are precision experts who aim to maximize mobility through individual attention to fit, design, and adjustment. They also instruct on use and care. Aspiring orthotists and prosthetists complete a master's program focusing on both the human body and on material used for fabricating devices. They then receive hands-on experience through completing a residency accredited by the National Commission on Orthotic and Prosthetic Education.
Median yearly salary: $66,240 (BLS)

Beth Braccio Hering is an honors graduate of Northwestern University and has been a freelance writer for more than 25 years. In addition to extensive contributions to various Encyclopaedia Britannica products, her work has been published by outlets such as Business Management Daily, CareerBuilder, Walt Disney Internet Group, and Chicken Soup for the Soul.