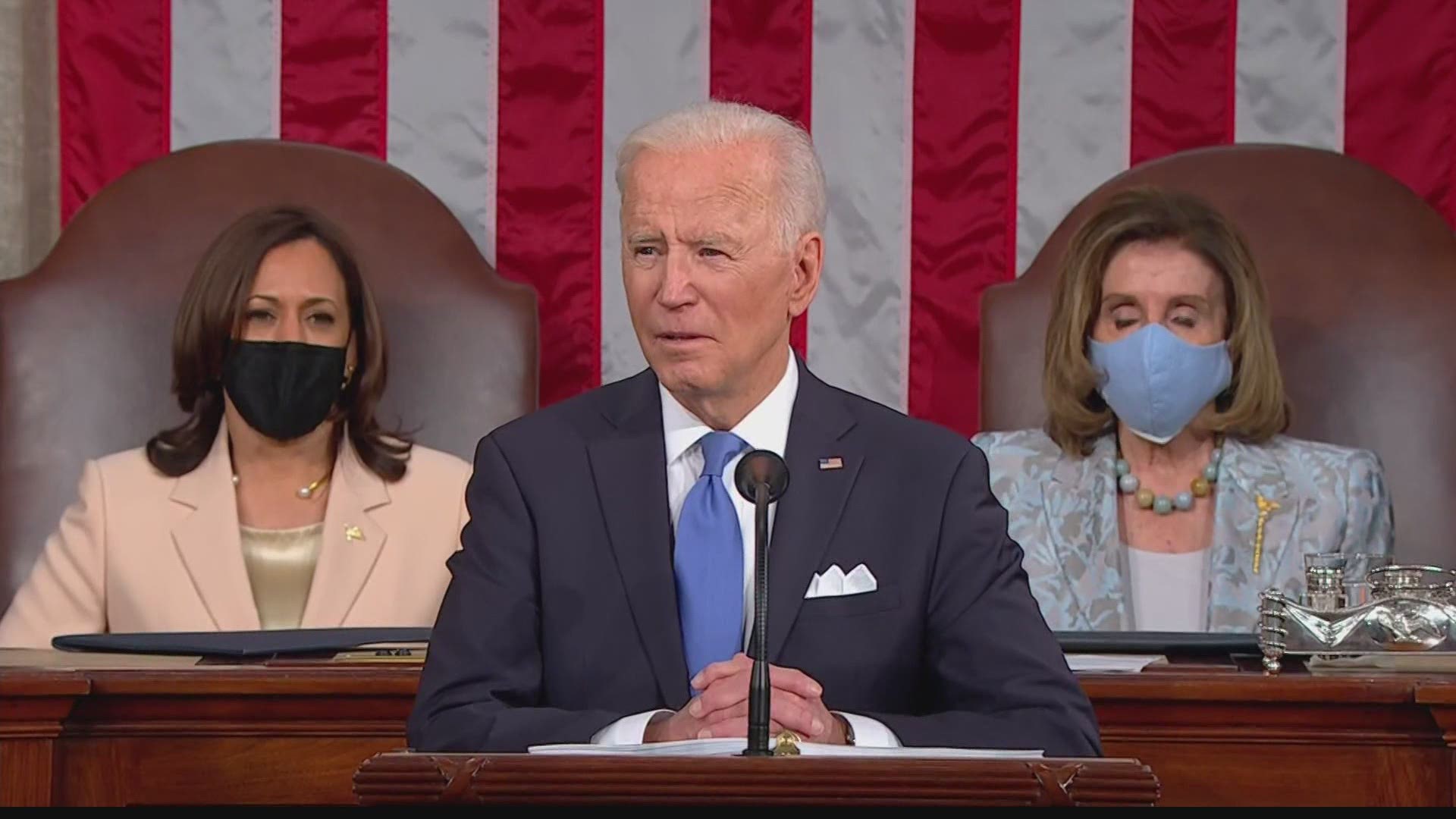 On April 28, 2021, Biden went before a joint session of Congress to present his education spending plan that is designed to help reduce student loan debt and prepare students to work in today's economy. If the "American Families Plan" legislation passes, here is what it will mean for students.
Quick Facts:
All students would be eligible for two years of free tuition at one of the countries 1,000 community colleges.
This would help about 5 million students complete their education and experience upward mobility while also strengthening the middle class.
Many community college students are low-income and trying to balance school with work and family responsibilities, so tuition relief has the potential to be a real changemaker.
The entire bill comes with a $1.9 trillion price tag. Around $300 billion of the funds will be used to support community colleges and $39 billion will go to subsidizing two years of tuition at historically black colleges and universities, and other schools that serve minorities. An additional $85 billion will go towards raising Pell grants by $1,400 per year. Currently, Pell grants top out at $6,495 annually.
$62 billion has been allocated to support retention programs so that more students are able to complete their degrees. Drop-out rates have increased by double-digits at many schools during the pandemic, so retention is an important issue. The funds will allow schools to offer emergency grants, daycare, and additional mental health services.
Who is Eligible?
Anyone who wants to attend community college will be eligible for free tuition. Students at historically black colleges who come from families that earn less than $125,000 may be eligible so two years' worth of tuition subsidies. Undocumented individuals who were children when they entered the country, also commonly known as "Dreamers" will also be covered under the legislation.
Who's Funding the Education Bill?
Biden plans on funding his education initiative by raising taxes on the wealthiest Americans. He is also going to work on closing tax loopholes so that people aren't able to avoid paying taxes. This has raised objections from Republicans.
The bill has received an endorsement from the American Association of Community Colleges along with approval from the majority of colleges, universities, and students. Some people in higher education would like to see more aid go to four-year universities as well as provisions for student loan debt forgiveness. Even without these additions, the legislation is being called a historic move.
Currently, it is unclear if or when Biden's plan will go into effect. It still has to pass through Congress and there is expected to be some opposition, especially from Republicans who want to avoid tax increases.