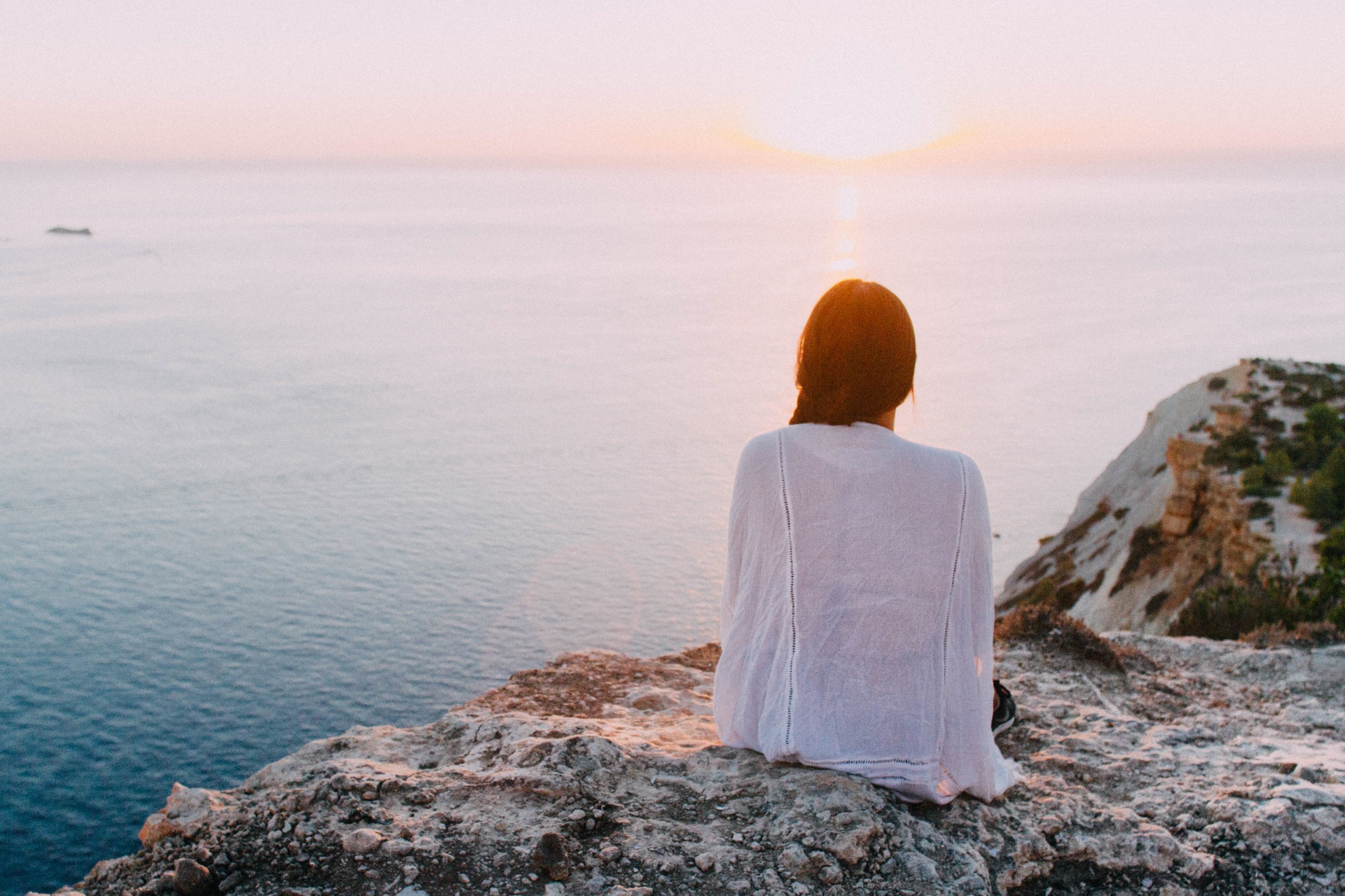 Looking for a way to improve your academic performance? While there's no substitute for hard work, meditation often helps students achieve a state of mind conducive to learning.
"Meditation encourages students to be focused on one task at a time in the present moment," says Sharon Cleere, founder of Buddha Babies Books. "It discourages the natural tendency of the mind to try to review and resolve events of the past and/or think up and prepare for all the possibilities in the future. Instead, meditation teaches that humans deal best with whatever may arise from a place of calm, peaceful awareness of the present moment. For students to draw all of their mental attention to the task at hand can be very powerful."
Other ways in which meditation can potentially prove beneficial include:
Digesting information – Decluttering the mind allows processing of what's being thrown at you. A clear head may be just what's needed to come up with a great idea for a term paper or have an "aha" moment where a math problem suddenly makes sense.
Calming nerves – By quieting the fear response, that upcoming class presentation or calculus midterm may seem less scary – enabling you to tackle it with greater confidence.
Promoting good decisions – Without outside distractions, students gain clarity about important matters such as choosing a major and developing a satisfying career path.
Increasing well-being – Less stress makes people healthier and happier. Possible immune system boosts from meditation ward off illnesses that slow you down or prevent attending class. Mental refreshment lifts spirits and keeps problems in perspective.
Getting Started
The great news for cash-strapped students is that meditation doesn't require anything fancy. Just find a comfortable place where others won't both you.
"Simple triangular breathing exercises are a great place to start," Cleere suggests. "Breathe slowly and regularly in through the nose for a count of four, hold the breath at the top for a count of four, exhale lightly and audibly with a 'ha' sound for a count of four, then repeat."
For beginners who'd like guidance, look into resources at your college.
"A student can typically find someone on campus familiar with meditation, and that person can connect them to others," says Joseph Croskey, assistant professor and director of the University Advising Services Center at Clarion University of Pennsylvania. "Schools increasingly have contemplative practices or mindfulness centers, often associated with a department on campus devoted to well-being. Koru is a prominent structured mindfulness and meditation program created for emerging adults (college age to 30 years old) found on several campuses. A retreat with a group like Inward Bound Mindfulness Education (iBme) is an amazing introduction to the practices. Participating in a Mindfulness-Based Stress Reduction (MBSR) program is how many people begin to incorporate mindfulness into their life."
And, yes, plenty of apps exist, too. Cleere and Croskey both bring up Headspace and Insight Timer as possibilities to try. Guided mindfulness teachers and practices also abound on YouTube and SoundCloud.
Prefer a good book? Croskey suggests:
· 10% Happier: How I Tamed the Voice in My Head, Reduced Stress Without Losing My Edge, and Found Self-Help That Actually Works — A True Story by Dan Harris
· Wherever You Go, There You Are: Mindfulness Meditation in Everyday Life by Jon Kabat-Zinn
· Search Inside Yourself: The Unexpected Path to Achieving Success, Happiness (and World Peace) by Chade-Meng Tan
· How to Sit by Thich Nhat Hanh
· The Mindful Twenty-Something: Life Skills to Handle Stress . . . and Everything Else by Holly Rogers
While it may take a bit to find what works best for you, the effort can have a huge payoff. Meditation may end up ranking among the most useful things learned during your college years!


Beth Braccio Hering is an honors graduate of Northwestern University and has been a freelance writer for more than 25 years. In addition to extensive contributions to various Encyclopaedia Britannica products, her work has been published by outlets such as Business Management Daily, CareerBuilder, Walt Disney Internet Group, and Chicken Soup for the Soul.