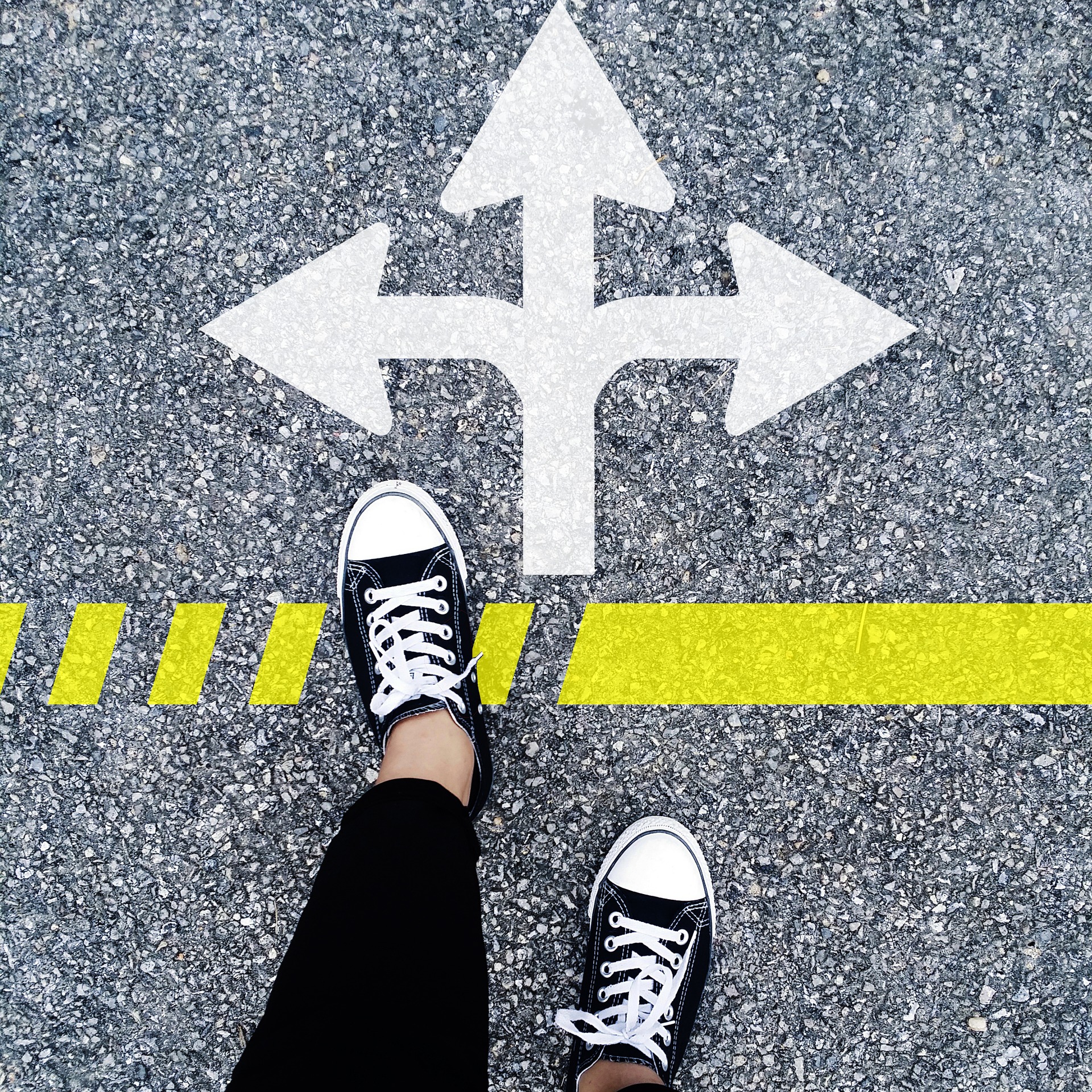 Knowledge is power. Therefore, we must face the reality that those who are most informed about job market tips are likely to find the job they want more easily. If you think you can put off thinking about the job market until you graduate, you may end up behind your peers. The fact is the job market should influence your college choices, including where you go to school and which degree will get you where you want to be. That means you have to get out there and talk to people who are where you want to be, get their advice on how to get there, and check out articles and blogs written by experts and employment recruiters.
One thing you are guaranteed to find out there is differing opinions. There are too many unpredictable variables (a person's goals, skill set, personality, or drive) for career predictions to be an exact science, as consultant Caroline Ceniza-Levine notes. However, you must read all you can, determine the majority consensus, and most importantly, why it is the consensus. A reputable career or blog site may provide the backgrounds of career coaches, which could give you insight into the types of industries they are familiar with and that have shaped their opinions. From here you can judge if you think their wisdom is applicable to the specifics of your personal career goals. For example, Ceniza-Levine was a Fortune 500 recruiter for businesses such as Accenture, Booz Allen, Citigroup, and Disney ABC. She finds the master's of human resources management degree (MHRM) to be less versatile than a general MBA with a human resource concentration and would likely recruit an MHRM holder for a specific HR-related position. Whatever your goal, this is the type of information you need, and as much of it as possible, from as many sources as possible. To get you started, here are a few great resources with short descriptions from their webpages:
---
Brazen is a career-management site for high achieving young professionals and ambitious college students. The site helps you meet new people, find a job, and build relevant relationships to advance your career.
These provide career, job-search, and personal growth tips from the top experts, updated every 15 minutes and available by RSS feed.
This is a great place for beginners to start to get information on all of the basics of job searching.
This is a blog and online community created for women executives in finance, law, technology, and business.
The New York Times Corner Office
Corner Office is a feature by Adam Bryant in the Sunday business section of the New York Times. He interviews high-level executives each week and explores their lessons and roads to success.
This site is a favorite of mine. I prefer to use the A-Z index and find any job I'm searching. This site is provided by the Department of Labor and covers everything in any given occupation from the expected salary, to what education is needed, to the predicted future outlook (ten years) for the job market.
"WiseBread" columnist Carlos Portocarrero suggests that it is certainly unwise to enter salary negotiations without researching the realistic salary for your chosen field. He discusses a few sites for making sure you are well informed before your interview. The sites include:  Salary.com, Glassdoor.com, Payscale.com, and Indeed.com.
It is important to look everywhere you can and read every article possible, not simply on the occupation or job title you choose, but also on degrees you plan to get. Do a Google search for benefits of master's degrees, bachelor's degrees, MBAs, bachelor's in business management, or whatever you choose. Then search Google news and see if there may be some recent news about it. You may well find nothing, but sometimes there are great articles to be found in business magazines such as Bloomberg Business Week. Find all the advice possible and know that the path you are taking will actually get you where you want to be before you choose a school and a degree program. Otherwise, you may end up kicking yourself because of something you wish you would have known. Some people waste tens of thousands of dollars going back to school, or take a year or two extra to graduate. They often find out they need this or that other class, degree, certificate, concentration, or whatever it may be, to make them marketable in the profession they choose. Do not be one of them.
---
http://www.theglasshammer.com/news/2009/01/07/ask-a-recruiter-the-versatility-of-specific-graduate-degrees/.
http://www.wisebread.com/15-career-advice-sites-you-should-know-about.