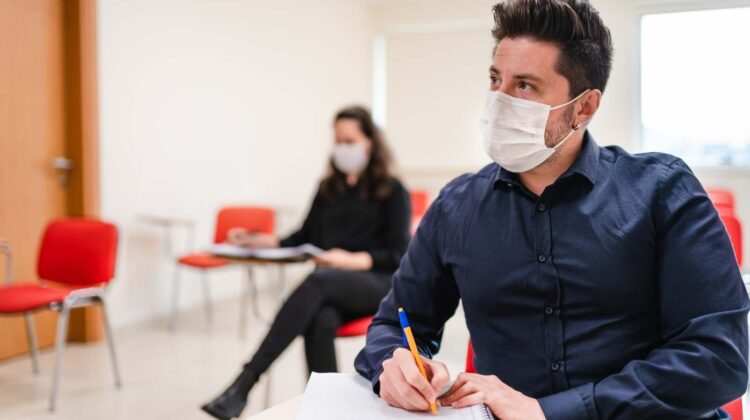 As winter break comes to an end and students prepare themselves to return to the classroom for the spring semester, surges COVID cases have colleges rethinking in-person instruction. While the omicron variant has led to fewer hospitalizations, especially among the vaccinated, it is still highly contagious. This has led many schools, including Princeton, Howard, and Syracuse to delay the start of the spring semester. Other schools have decided to begin the semester on time, but with remote learning.
For some professors and officials, the omicron variant is a warning of what schools might be up against in the future as more variants emerge. Anna Bershteyn, assistant professor in the department of population health at the New York University Grossman School of Medicine, had this to say about omicron, "Even though it does reinfect people, evade our prior immune response and spread very easily, it is milder, and I don't think that had to be true. I think it's absolutely possible in the future for a highly mutated variant to be a lot deadlier."
Ultimately, schools will need to adjust and prepare for a future where COVID-19 is a part of everyday life. This includes frequent testing during peak seasons, social distancing, and masks. These safety measures are now a part of reality and essential to protecting everyone, especially those who are most vulnerable. The expansive California State University system is taking things one step further by requiring students and faculty to receive a booster shot by the end of February.
How schools respond to these public health challenges can depend on their existing infrastructure. With free COVID-19 testing, mask and vaccine mandates, air purifiers, and ventilation systems, and hybrid classes, colleges and universities can mitigate risks, stay flexible, and keep students safe. Following certain safety measures will allow schools to stay open even as the COVID-19 landscape continues to evolve.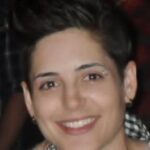 Amy Blitchok is a professional writer based in Raleigh, NC. She covers topics that range from health and technology to marketing and sales. As a former English lecturer, she has a personal connection to academia and the topic of educaiton. When she isn't writing or reading, she is taking care of her menagerie of pets and foster animals.