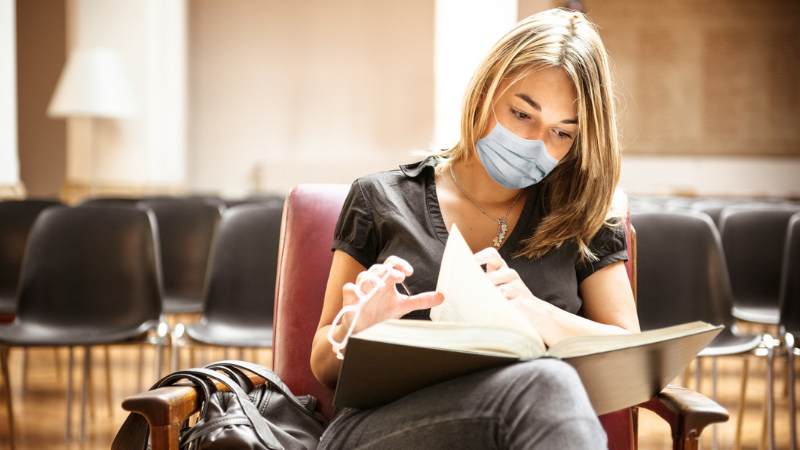 The impact of COVID has extended beyond just our health and wellness. It has affected nearly every aspect of our society. During the height of the crisis, businesses around the nation shut down, leading to many workers being laid off while others were given the option to work from home.
The lockdowns and changes in the business world have contributed to a massive surge of adult career changers returning to college. Some are going back to learn new, more recession-proof skills. Others fell in love with working from home but need to switch employers to continue to do so, forcing them to freshen up their skills.
While many of these college returnees plan to take online courses, students still seem to prefer traditional attendance. Since they'll be attending in person, they must comply with their school's campus COVID policies.
A recent Universities.com survey of 535 people between the ages of 18-45, conducted through Survey Monkey, took a deeper look into how college students view the current COVID situation. These were the main topics:
University vaccination mandates
Student vaccination rates
Why students are saying no the vaccine
Key Finding #1 – Americans are going back to college because of COVID
A recent survey conducted by Universities.com found that Millennials were returning to school in droves due to the pandemic. It turns out that members of other generations, namely Gen X and Gen Z, are also looking to enroll in higher education as a result of COVID-19.
A whopping 60% of our survey respondents between the ages of 18 – 45 said they are either currently back in college or will return within the next 18 months. Of these present and future students, 60% cited the pandemic as a reason for their decision to pursue higher education.
Key Finding #2 – College mandates are driving vaccinations among students
Vaccine requirements are becoming more common in all industries, and higher education is no exception. Dozens of colleges and universities currently require students to get vaccinated against COVID-19, and more institutions are continuing to add this mandate for learners — including those studying online.
These mandates have proven effective, too; our survey shows that an astounding 65% of respondents currently enrolled or plan to enroll in higher education received the vaccine because their school is requiring it.
While half of the college-bound respondents plan to take at least some classes online, they'll need to comply with their school's vaccination policy if they attend courses or events on campus — and in some cases, even if they study entirely online. Only 11% said they expect to spend absolutely no physical time in a classroom.
Key Finding #3 – Vaccine hesitancy is real among college students
Though the majority of students (80%) are getting vaccinated and appear willing to support school vaccination policies, we are still seeing hesitancy among the younger students.
Some colleges and universities are requiring the vaccine for incoming students, but this hasn't changed the minds of the 20% who have chosen to pass on the vaccine. When asked about their reasons for not getting vaccinated, our survey respondents listed these four main criticisms:
32% are worried about the vaccine's potential side effects
17% have doubts about the vaccine's effectiveness
16% are waiting for full FDA approval, which may come by September (note, per the CDC, the "vaccines met the Food and Drug Administration's rigorous scientific standards for safety, effectiveness, and manufacturing quality needed to support emergency use authorization."
10% replied that since they'd already had COVID, they believe they have immunity
Key Finding #4 – Most respondents believe colleges should require the vaccine
Vaccine mandates are a common topic for debate, but respondents to our survey were clearly in favor of college requiring students to get vaccinated.
Our survey results reveal that 62% of students going back to school agree with schools' decisions to require students to get vaccinated and believe this should be a mandate.
School policies are changing daily, but 68% of current and future students say they plan to attend a college that does require the COVID vaccine for enrolled students.
When it comes to vaccination status, 69% replied they are already fully vaccinated, and 11% are already partially vaccinated. The remaining 20% aren't vaccinated and will be forced to attend a college or university without a vaccination mandate.
Summary
Around the country, people are eager to return to college, but some still have mixed feelings about COVID vaccination requirements. As with everything regarding COVID, school policies regarding vaccinations seem to be changing daily. So whether you agree or disagree that vaccinations should be mandatory, we recommend you stay up to date with your school's COVID policies if you're headed back to hit the books and sharpen your skills.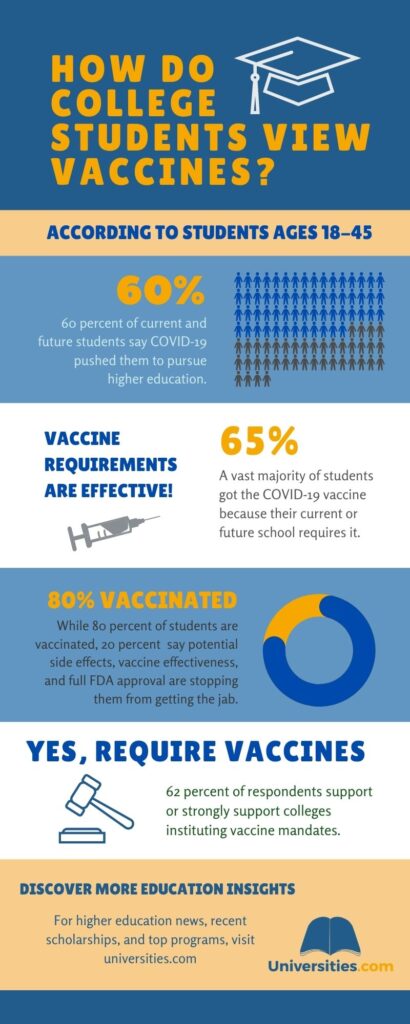 Sources: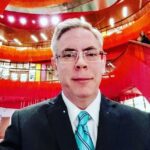 Matt is a retired Air Force veteran and former courtesy faculty at Oregon State University's AFROTC department.
As a freelance copywriter and content creator, he's written for over 250+ companies around the world. Matt specializes in career and higher education topics, with the aim of helping students find the best college programs for their career goals.