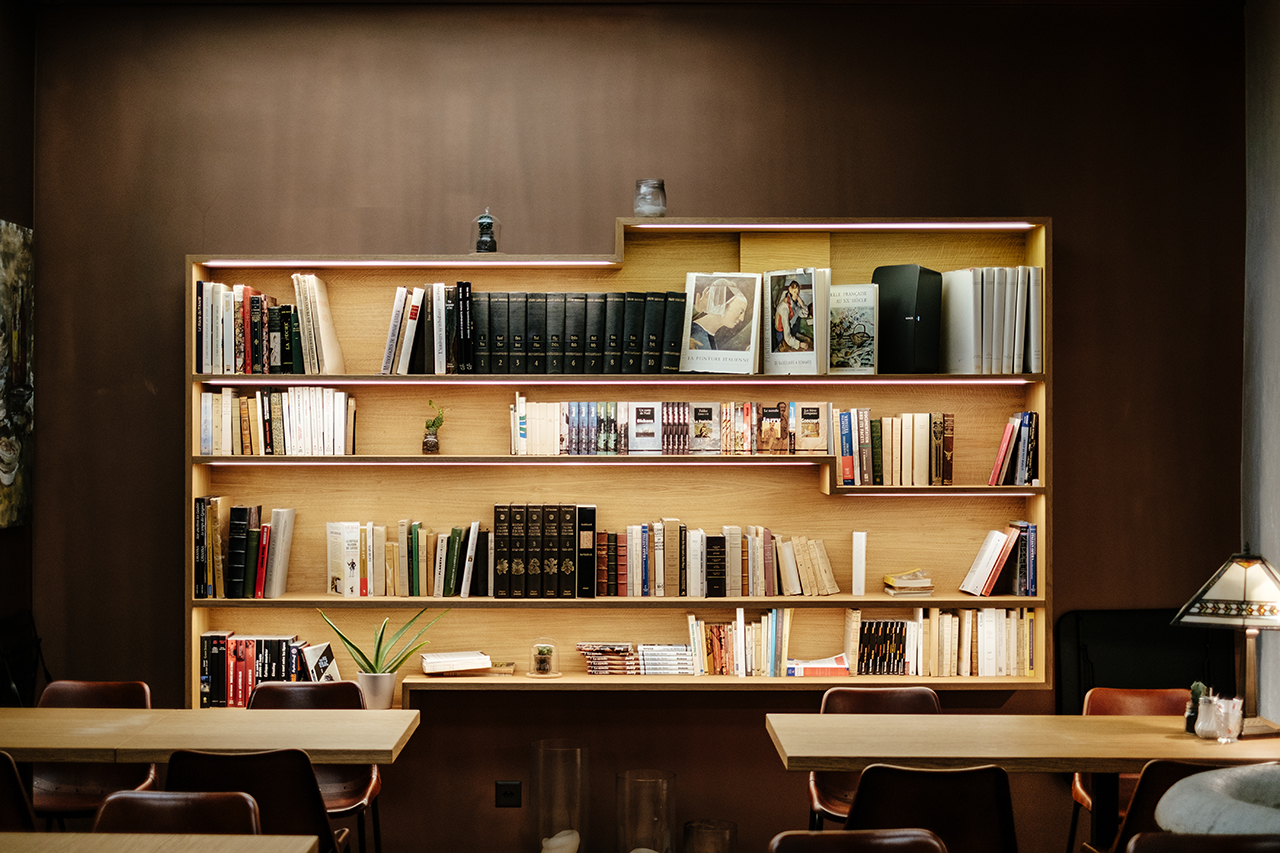 There are people who go through life playing by the rules, who work and strive and sweat to achieve the things they want — and then there are those who don't. Some people lie, cheat, and steal their way to the top, and it's quite amazing just how creative and audacious some of these crafty characters can be. What follows is a series of men and women who cheated the system in spectacular fashion by faking their education and credentials. From lying about a perfect academic record to get into Harvard, to assuming the identity of a Naval surgeon, these folks have defrauded their way into infamy.
---
1. Frank Abagnale, legendary imposter and forger of checks.
Game:
Frank Abagnale is perhaps the greatest and best-known fraud in history. Rather than lying about his background once in order to land a job, Abagnale made a career of assuming one profession after another. Born in 1948, he began forging checks as a young man, collecting more than $40,000 in the course of a few years. He impersonated a pilot for two years before deciding to push the envelope a little further in faking a highly-educated and specifically-skilled background. He impersonated a pediatrician in a Georgia hospital under the name "Frank Conners" for 11 months, managing to become a resident supervisor on the merits of his made-up education and experience. He was fired, however, when he was responsible for the near-death of an infant due to his near-total lack of medical expertise. From there, Abagnale went on to his greatest con yet: he forged a Law degree from Harvard University, and passed the Louisiana State Bar Exam — he claims he passed it legitimately, rather than forging the results, by taking it over and over until he figured out how to answer the questions correctly. He then got a job at the State Attorney General's office, although he didn't stay long because a real Harvard graduate worked in the same office.  Abagnale resigned for fear of discovery. His next trick was to forge a degree from Columbia University, which he used to get a position teaching at Brigham Young University (although reports vary on whether he was a professor or a teaching assistant).
Outcome:
By 1969, Abagnale's career of forgery and fraud had earned him Wanted posters in no less than 26 countries. He was finally arrested in France when a flight attendant recognized him from one such Wanted poster.  Abagnale served the first of three prison sentences — first in France, then in Sweden, and finally 12 years in a US federal prison. Upon his release in 1974, Abagnale began consulting banks on matters of fraud. This was so successful that he eventually founded Abagnale & Associates, a legitimate consulting firm, where he still works today. He also wrote a novel based on his exploits entitled, Catch Me If You Can, on which a movie was made starring Leonardo DiCaprio.
---
2.  Ferdinand Damarra, quack surgeon and psychologist.
Game:
Upon his release from the U.S. Army in 1941, Ferdinand Damarra stole the identity of an army buddy, Anthony Ignolia. For reasons best known to himself, he soon faked his own suicide and then adopted a new false identity, a religious psychologist named Robert Linton French. Both the army and the navy caught wind of his illegal activities, however, and Damarra served 18 months in prison. Upon his release, he exhibited no signs of remorse nor desire for honest work, preferring instead to continue assuming false names and trades. At various times and places, Damarra masqueraded as a civil engineer, a sheriff's deputy, an assistant prison warden, a doctor of applied psychology, a hospital orderly, a lawyer, a child-care expert, a Benedictine monk, a Trappist monk, an editor, a cancer researcher, and a teacher. Most famously of all, Damarra stole the identity of Canadian naval surgeon Joseph Cyr, and worked as a surgeon aboard the HMCS Cayuga during the Korean War. He actually managed to perform numerous surgeries successfully, improvising techniques and administering penicillin to prevent infection. He wasn't caught until the real Joseph Cyr's mother discovered Damarra's deceit and reported him.
Outcome:
Damarra seemed to be more interested in the thrill of the game than in becoming rich or famous; his exploits never got him much money, but they did lend him authority and respect while they lasted. He served a number of prison sentences for fraud, but he always returned to his old antics soon after his release. This pattern continued until his interlude as Dr. Joseph Cyr ended, at which point he returned to the U.S., and became a Baptist minister until his death in 1982. His life was the inspiration for the 1960 film The Great Imposter.
---
3. Adam Wheeler, fake model student and Harvard scammer extraordinaire.
Game:
Adam Wheeler made it all the way to his senior year at Harvard University before anyone found out that he'd faked his credentials to get in. He would have gotten away with it, too, if he hadn't applied for a Rhodes Scholarship using an augmented transcript, fabricated letters of recommendation from numerous professors at Harvard, writing samples that were plagiarized from other professors, and a resume that included a list of books that he supposedly co-authored and lectures and courses he supposedly taught. One of the professors reviewing his application recognized the plagiarized writing and began digging.  The professor exposed Wheeler to school officials, who then scrutinized his student file. It was through the ensuing investigation that they found out that Wheeler had also lied on his application to Harvard, fabricating a perfect academic record from Phillips Academy in Andover and claiming to be a transfer student from MIT. In fact, Wheeler was an average student who'd attended a public high school in Delaware, then spent an unremarkable year at Bowdoin College before pulling his first great con on Harvard.
Outcome:
In May of 2010 Wheeler was indicted on twenty offenses, including identity fraud and larceny. Wheeler's scam cost Harvard an estimated $45,000 in financial aid and grants. As of June 2010 he was awaiting his sentence.
---
4. Marvin Hewitt, phony physicist.
Game:
Some people fake their credentials because they lack the intelligence, skills, or talent to earn their education legitimately. Others have intelligence and talent in spades, and simply lack the discipline or social adjustment to make it through the traditional system. Such was the case with Marvin Hewitt, who taught himself out of books from an early age and dropped out of school at age 17 because he was so bored and frustrated with his peers' and teachers' inability to keep pace with him. He was a manual laborer until 1945, when he won a job teaching eighth grade science by sending an application that claimed he held a degree from Temple University. The school was closed within a year, but by then Hewitt had decided that teaching was his calling in life, and no lack of training or education would stop him. For the next seven years, Hewitt adopted several different identities, all of established nuclear physicists, and taught at three colleges and four universities across seven states. No matter who he pretended to be or where he taught, he was acknowledged as a competent physicist and an effective teacher.
Outcome:
In 1953 Hewitt was teaching physics at the University of New Hampshire under the name Dr. Kenneth Yates when one of his students became suspicious and launched an investigation. It wasn't long before the real Dr. Yates was discovered living and working in the Midwest, and Hewitt was asked to resign. Because he was a favorite among the students and had proven himself to be a knowledgeable scientist, however, the university did not press charges or pursue the matter any further. In fact, when the story got out, Hewitt was approached with several job offers, but he turned them all down and, as far as anyone knows, retired from academic life thereafter.
---
5. Lana Nguyen, fraud and lousy professor.
Game:
Lana Ngyuen had been divorced from her husband, Hien Nguyen, for six years when she decided to apply for a position teaching software engineering at the University of Regina — using his PhD. She submitted her resume under the name Lana H. Nguyen, leading the university to believe that she and Hien were the same person.  Nguyen taught at the university for two years, but there were consistent complaints from students about her teaching methods and her lack of understanding of the subject matter. A performance review in 2001 raised questions about her qualifications, and the resulting investigation revealed her fraud.
Outcome:
Nguyen was asked to resign and faced three charges of fraud, to which she pleaded guilty. According to her lawyer, Nguyen maintained that she deserved the credit for her husband's degree, because "she feels that she earned her ex-husband's PhD by doing the research for his PhD thesis."
---
6. Gerald Barnbaum, aka. Gerald C. Barnes, quack doctor and impersonator.
Game:
It seems that Gerald Barnbaum, a pharmacist who lost his license due to Medicaid fraud charges in the mid-1970s, would do anything to be a real doctor. Or more specifically, he would do anything to be Dr. Gerald C. Barnes, a respected orthopedic surgeon living in Stockton, California. In 1976 Barnbaum legally changed his last name to Barnes, systematically contacted all of Barnes's alma maters and licensors to obtain copies of his diploma and credentials, and embarked on a 20-year career of impersonating the real doctor.  The phony Barnes worked at clinics throughout Southern California, even conducting physicals on FBI agents under his assumed identity. In 1979, he was caught for the first time after being arrested on charges of involuntary manslaughter when he failed to treat a diabetic man who died as a result. He served a three-year sentence, but upon his release he immediately resumed his false identity and found more work as Dr. Barnes.
Outcome:
Barnbaum was caught and imprisoned five times between 1979 and 2004. In 2000, during a transfer to another prison during his 4th sentence, he escaped and immediately resumed work as Dr. Barnes. He was found within a month and was made to finish the 12-year sentence, which ended in 2009. He is now serving his fifth sentence, a 10-year term on fraud charges and an additional 2 ½ years for the escape. The real Dr. Gerald Barnes, meanwhile, has been practicing medicine all this time, and has had to fight constantly to dissociate himself from the imposter and clear his name from all the fraudulent credit charges, criminal charges, and other trouble Barnbaum caused with his name.
---
7. Tang Jun, President Emeritus of Microsoft China and former President of Shanda Interactive Entertainment
Game:
In 2008, Tang Jun was crowned China's "Emperor Employee," the country's highest-paid person with an annual salary of 14 million in US dollars. A hugely successful manager and CEO, Tang led first Microsoft China and then Shanda Interactive Entertainment to market leadership and enormous profit margins. In July of 2010, however, the celebrated businessman was accused of falsely claiming to have a PhD from the California Institute of Technology. Fang Zhouzi, a self-proclaimed crusader against academic fraud and scientific misconduct, cited passages in Tang's autobiography where he claimed to have attended both Caltech and Nagoya University in Japan. In response to the accusation Tang admitted that he'd actually received his degree from Pacific Western University, but further investigation revealed that the school is not an accredited institution and had been sued for being a diploma mill.
Outcome:
Although Tang Jun has not faced criminal charges for his deception, he has endured a significant loss of standing both in China and in the international business community. Formerly a role model for domestic management and self-made success, Tang is now associated with the corruption and morally-relativistic competition inherent in emerging economies. Interestingly, the investigation into his credentials also uncovered an entirely unrelated scandal revolving around a real estate Ponzi scheme, for which Tang is now being investigated. Tang's response to the outcries of the past few months has been unrepentant: "Losers cheat some people and get caught. Winners cheat the whole world all the time."
Check out this video interview of Mr. Jun: Video Interview
---
8. Carolyn Myss, alternative medicine guru and bestselling author.
Game:
Carolyn Myss received her B.A. in Journalism in 1974 from Saint Mary-of-the-Woods College in Indiana. Rather than pursuing a career in journalism, however, Myss decided to pursue her calling as a medical intuitive and mystic. She earned a Master's in Theology from Mundelein College in 1979, and from there she launched a career as an energy healer, spiritual guru, and New Age consultant. Throughout the 80's and early 90's she was very successful as a private alternative medicine consultant despite her lack of medical training. She collaborated with an actual M.D., Dr. Norman Shealy, to add credibility to her medical intuitive readings and energy medicine.
By 1996, however, she wanted to break out on her own, and began writing. She published her first book, Anatomy of the Spirit, in 1996. It was at that point that a new credential appeared on her resume: a PhD in Intuition and Energy Medicine. This degree lent her the authority and credibility to stand on her own as a leader in alternative medicine. Her book was an immediate bestseller, and with the publication of the following four books and audio CDs, she achieved international fame and fortune, even appearing on The Oprah Winfrey Show several times.  With her fame came the end of her private consultations. In 2000 she stopped giving intuitive medical readings and advice on alternative medicine, and instead began speaking publicly — in seminars, lectures, radio shows, and workshops. It was right around this time that people began to point out that her PhD is from Greenwich University, an unaccredited institution based out of Australia, and that she'd received her degree from a correspondence-based branch of the school in Hawaii. A few people also noticed that Myss herself was the creator and head of the department of Energy Medicine.
Outcome:
In 2002 Greenwich University was exposed as a degree mill, and the Hawaii branch was shut down. Since that time, although she still refers to herself as a PhD, the title has been dropped from her website and from her publisher's profile page. Other than that and the abrupt end of her private consulting, however, Myss has faced no real consequences for her fraudulent claim. She continues to speak and publish, and in 2003 she founded the Caroline Myss Educational Institute in conjunction with Wisdom University in San Francisco.
---
9. Charles Abell, former Assistant Secretary of Defense and phony MA holder
Game:
Accountability may be a low priority in professions like energy healing, but a 2004 investigation revealed that defrauding education is a rampant problem even in top-level federal bureaucracy. During the Bush administration, a study by the General Accounting Office found that 463 government employees had degrees from diploma mills, including a number of high-ranking government officials who had padded their resumes in order to get promoted in the departments of Defense, Homeland Security, and Energy, among others. Among these was Charles Abell, a decorated 26-year army man, who worked for the State Armed Services Committee under John Warner after his discharge. He then became a campaign donor for both Warner and George W. Bush.  When Bush was elected, Abell was appointed the Assistant Secretary of Defense for Force Management Policy, and then Principal Deputy Under Secretary of Defense for Personnel and Readiness in 2002. At some point between his army discharge and his high-ranking government appointment, Abell obtained a Master of Science degree from Columbus University, a degree mill in Louisiana that has since been shut down.  Even worse, many of the false degrees held by government officials were paid for with taxpayers' money, although investigators do not know whether Abell's is among these.
Outcome:
Amazingly, neither Abell nor the Bush administration faced any consequences for defrauding education. The Pentagon refused to allow reporters to interview Abell or the other officials revealed to have bogus degrees. They released a statement on the matter stating simply,  "We don't consider it an issue."
---
10. Rob Kalin, co-founder and CEO of Etsy.com
Game:
Sometimes a person is so talented that nothing can keep them from success, not even complete academic failure. Rob Kalin, for example, dropped out of high school with a D-minus average, but nevertheless won admission to a studio program at Boston's Museum of Fine Arts solely on the strength of his portfolio. Deeply ambitious despite his undisciplined and unorthodox approach to learning, Kalin wanted to move faster than the program would allow him to. When he learned of a program that allowed graduate students in his course of study to take design classes at MIT, Kalin forged graduate credentials and an ID card so that he could attend.
Outcome:
His professors were so impressed with his work that they helped him get into NYU, where he learned web design but eventually graduated with a degree in Classics. He went on to become the co-founder and CEO of Etsy.com, a wildly successful online hand-crafts marketplace, where nobody has ever asked him to present his credentials.