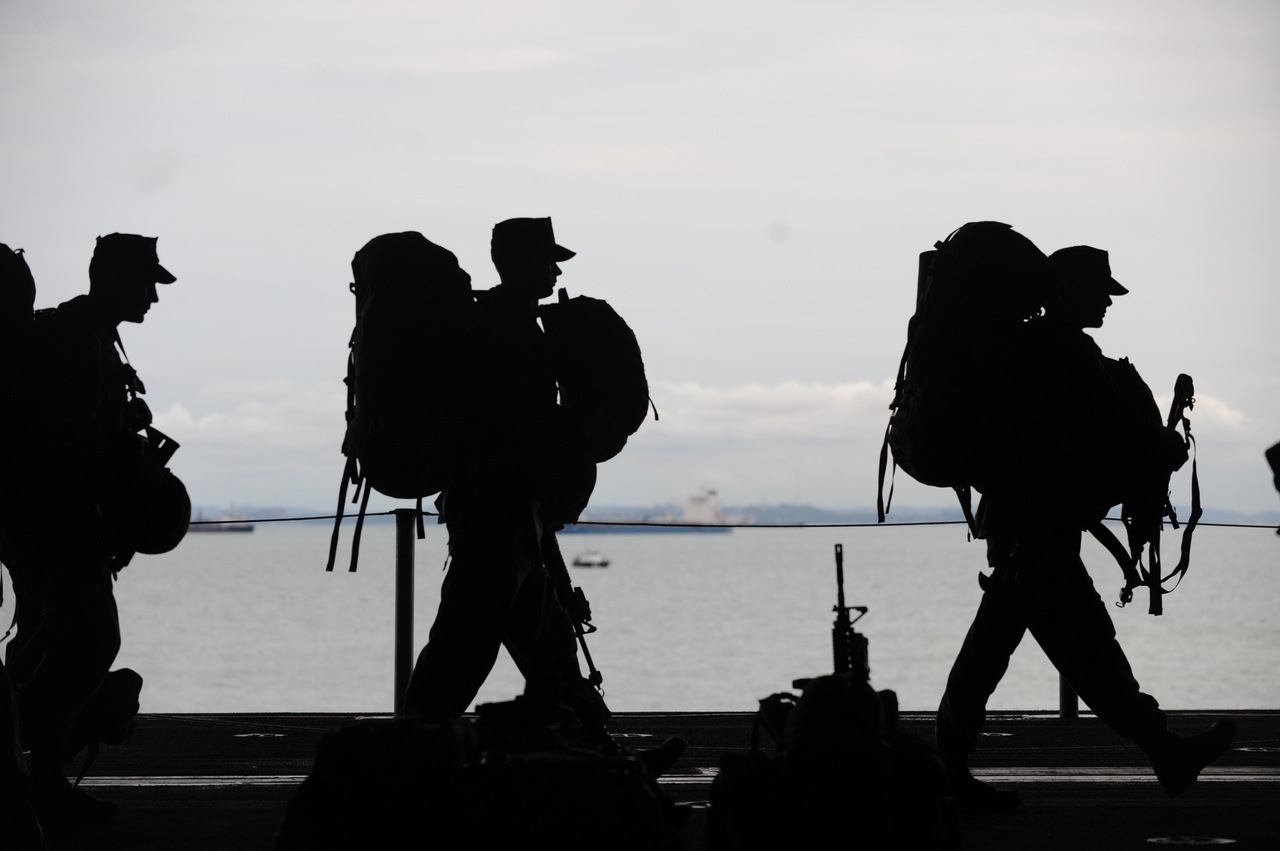 With PCS season just around the corner, and despite your pleas to Calgon for a bit of relief, you might be thinking there's no way you can juggle the kids, the family bird – Miss Kitty, pack for the movers, locate new housing and find time to study… Nope! Ain't gonna happen.… Right? Not so fast… there is a way you can be super mil spouse by day and college student by night! How? Online college programs that are PCS-friendly and tailored to fit into the busy, mobile lives of members of the military and their spouses are perfect!
Why Online College?
Flexibility – Online education programs afford mil spouses, active-duty, veteran and reservist students the flexibility to study when and where they want; in the living room, during a soccer game, after the kids are in bed, you name it!
Portable -– PCS? Schmee CS! No matter where you are in the country or the world, you can continue your education with the push of a button. In other words, have computer – will travel!
Affordability -– Most online programs accept your military education benefits toward the completion of a career diploma or an Associate Degree, Bachelor Degree or Master's Degree with little to no out-of-pocket costs to you! That's right; Uncle Sam will foot the bill for your education! Here are but a few of the many programs that offer military education assistance:
· Military Spouse Career Advancement Account or MyCAA
· The Post-9/11 GI Bill Program
· The Montgomery GI Bill Program
· The Yellow Ribbon Program
· The Spouse Tuition Assistance Program
· The General Henry H. Arnold Education Grant Program
· The Coast Guard Mutual Assistance program or CGMA
Already have Some College Under your Belt?
There are programs that will assist with transferring class credits you've previously earned. For example:
· The Service Members Opportunity Colleges (SOCAD) Program
· The Service Members Opportunity Colleges Program for the Navy (SOCNAV)
Both programs are part of a consortium of over 1500 colleges and universities that offer associate and bachelor degrees in the US. And, both programs transfer credits within the consortium allowing students to continue with their studies without retaking courses.
You can have it all – PCS and Get your Education!
Maybe you added going back to school to your long-running to do list ages ago or perhaps you only recently considered getting back in the thick of academic life. Doing a bit of research on military-friendly online colleges and taking advantage of your military education benefits can put you on the road to future success in a career that moves with you – every time you PCS.