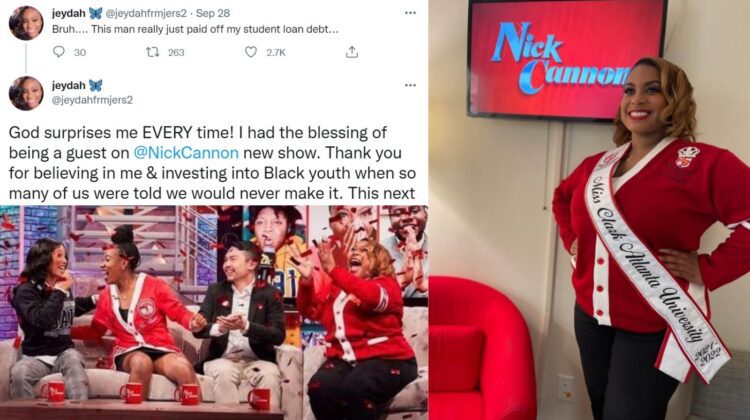 Cover image via @jeydahfrmjers2
Nick Cannon gave seven students quite the surprise on his new syndicated talk show. The students were there talking about the challenges they faced just to get to college and the importance of historically black colleges and universities.
Before the segment ended, Cannon announced that each guest would have every penny of their student loan debt paid off upon graduation from college. The United Negro College Fund and the Thurgood Marshall College Fund joined forces to make the gift possible.
Cannon graduated from the HBCU Howard University and wanted to showcase the important role these institutions play in educating and supporting their communities.
Mackenzie Estrep was one of the lucky guests and the first in her family to finish high school and attend college. She is currently a senior at Saint Augustine's University in Raleigh, North Carolina. To help cover her tuition, she has been working three jobs.
On the show, she talked about her journey "Going away to college was so important to me coming from that low-income single-parent household. I spent so much of my time living in that toxic household and it drained me of not knowing my purpose or my passions or even my potential."
Despite the cost, Mackenzie knew that going to college was a way forward for her. Students pay around $26,000 annually to attend St. Augustine's and she expects to graduate with over $34,000 in student loan debt.
On average, black students graduate with $52,000 in student loan debt while their white counterparts average around $27,000. Many HBCUs have tried to help with costs this year by eliminating any outstanding balances.
That has been a huge help to students like Sharandica Midcalf who was homeless and trying to complete high school. When a school counselor told her that she wouldn't get into college, it was all the motivation she needed to become a first-generation student at Winston-Salem State University.
As she stated on the show, "It feels like the world is finally going to see the person I've been my whole life. To prove that I'm not dumb, I'm not stupid, I'm educated."
Sharandica was excited to share her story in the hopes that another little girl might be watching and hear her message.
Students who were featured on the show each have student loan debt that ranges from $34,000 to $120,000. Taking on this debt is an investment in their future and, with the help of Nick Cannon, they will be off to a strong start upon graduation. If you're looking for additional scholarships or types of financial aid, we've found 22 scholarships for African Americans worth over $5,000. Not only do we have these 22 scholarships, but you can search all scholarships in our free scholarship tool with over $16 million in awards! We're here to help you find your perfect U!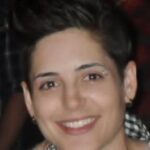 Amy Blitchok is a professional writer based in Raleigh, NC. She covers topics that range from health and technology to marketing and sales. As a former English lecturer, she has a personal connection to academia and the topic of educaiton. When she isn't writing or reading, she is taking care of her menagerie of pets and foster animals.