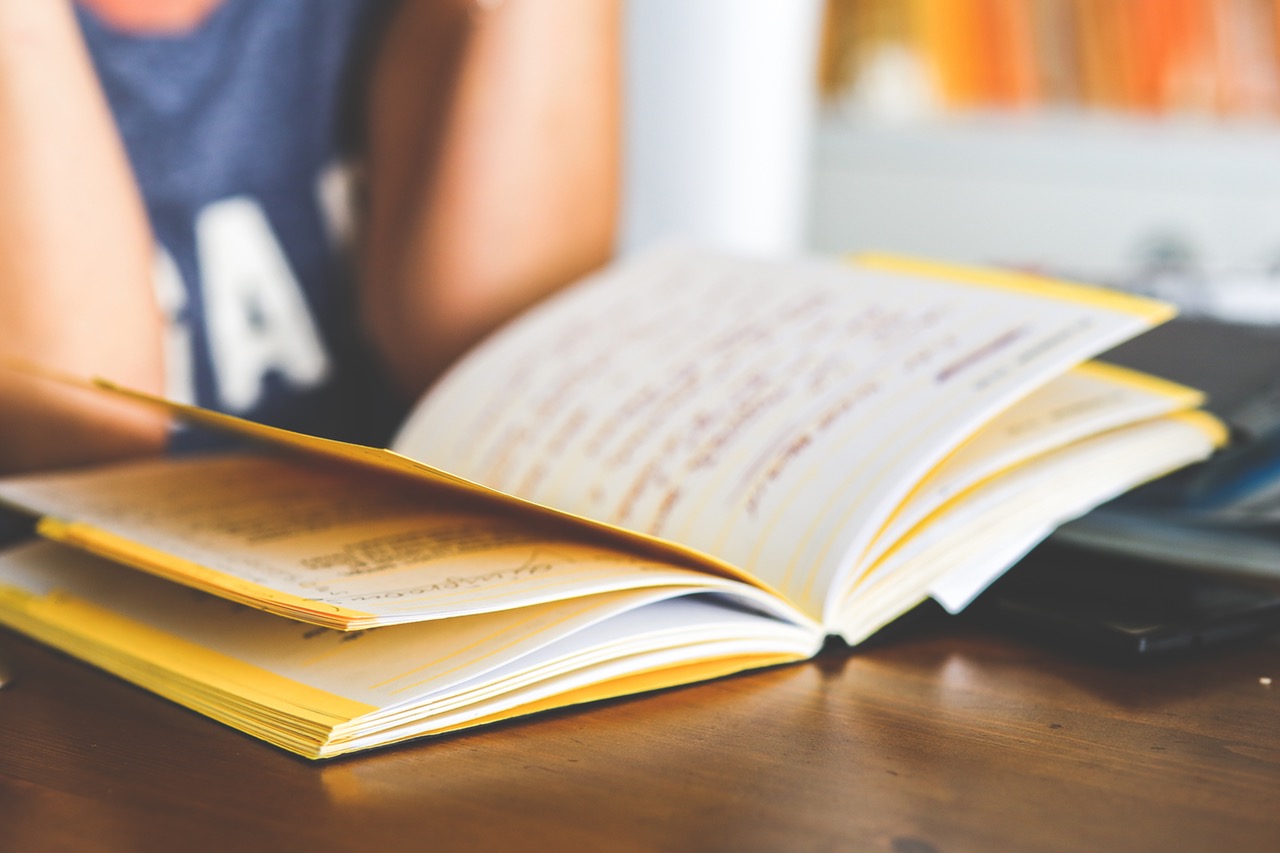 1. Talented and Gifted
The School for the Talented and Gifted, or TAG, is a Magnet school in Dallas, TX with less than 250 students grades 9-12.
Claim to Fame: TAG has garnered nation-wide attention for its unrivaled liberal arts program. The school publishes its own literary magazine featuring editorials, poetry and short fiction. This in itself is not that unusual, but TAG's lit mag is published monthly, not yearly or seasonally like at most schools.
What It Teaches Us: A robust literary education can spill over into other areas. The School for the Talented and Gifted also boasts an immaculate college readiness rate, thanks to rigorous course studies and small-scale learning environment.
---
2. Pacific Collegiate
The Pacific Collegiate Charter School in Santa Cruz, CA enrolls 480 students, grades 7-12.
Claim to Fame: Enrollment in Pacific Collegiate is non-selective and based on a lottery drawing, yet it graduates highly prepared and educated students. Anything below a C is considered failing, so the students really must work hard to earn their diplomas.
What It Teaches Us: As factors in education, student background and demographics pale in comparison with high standards and hard work. Randomly selected students are put to the test and emerge ready for college, fluent in at least one foreign language and familiar with modern communication tools.
---
3. Oxford Academy
Oxford Academy is a public school in Cypress, CA with a rigorous entrance exam. It services 1200 students from grades 7-12.
Claim to Fame: Students here choose an educational path, either business or biotechnology/medicine, giving them a running start into college. Advanced placement courses are stressed and paid for by the school.  Many students graduate after the 11th grade ready to move onto University life.
What It Teaches Us: Aiming high and honing in on college as a goal really works. Graduates have gone on to attend Brown, Harvard, Yale, Princeton, Columbia, Cornell and just about every other world-class University out there.
---
4. Science/Engineering Magnet (Dallas)
SEM is one of many Magnet schools in the Dallas, TX area, with 400 students in grades 9-12.
Claim to Fame: The Science and Engineering Magnet was founded to help push under-serviced communities toward the fields of engineering and science. It currently leads the nation in minority students who pass the AP calculus test, and its E&E score (number of students who have passed an AP or IB test) sits at 100%.
What It Teaches Us: The success of SEM is part of a growing set of evidence that points toward high expectations and quality education as the leading factors in a student success. It also shows that targeting and boosting minorities is necessary and works. Anyone can achieve excellence.
---
5. BASIS Charter
650 students attend BASIS Charter School in Tucson, AZ.
Claim to Fame: The school has drawn its fair share of national renown. Political celebrities like Newt Gingrich and Al Sharpton have visited the school, and it was featured in the Two Million Minutes series, where BASIS was held up as a model of 21st century education. The school's student body, considered to be the best educated
in Arizona, is 47% minority. 100% of the graduating class in 2010 went on to 4-year institutions for higher education.
What It Teaches Us: A good education starts early. BASIS is the only schools on our list that includes students as young as grade 5. Building the fundamentals of learning early help make BASIS a top-rated school for overall knowledge and skills.
---
6. International School
The International School in Bellevue, WA enrolls over 500 students in grades 6-12.
Claim to Fame: Though the "International School" name may suggest a multi-cultural school with students from across the globe, in actuality it's the school's outlook, not its student body, that could be considered worldly. Students are challenged to "think globally" and are required to take seven years of either German of French. The faculty tries to foster a community atmosphere where students are treated like adults—students call the teachers by their first names instead of Mr. or Mrs.
What It Teaches Us: The world is shrinking and students need to be prepared to face a global economy with a global curriculum. Perhaps seven years of Mandarin or Farsi might be a sound policy for the future.
---
7. Thomas Jefferson High School
Thomas Jefferson is a public school in Alexandria, VA which, in cooperation with local businesses, was founded to spotlight science, math and engineering.
Claim to Fame: TJ for Science and Engineering boasts one of the country's most challenging curriculum, including courses in quantum physics and neuroscience. Their program was named #1 by U.S. News and World Report because it also places a strong focus on instilling a sense of social responsibility in its students, as educated people
and citizens of the world.
What It Teaches Us: TJ teaches us the same thing it teaches its student body: education is both an incredible gift and duty, and that a great fortune, like knowledge is meant to be shared.
---
8. Whitney Academy
Whitney Public High School enrolls just shy of 1,000 students in grades 7-12.
Claim to Fame: Whitney's student body is made up of only the cream of the crop. They enter the school as the region's most academically qualified students, and leave with a 100% college readiness rating. They aspire to be "the best college-prep school in the world."
What It Teaches Us: The ratio of teachers to student is more important than the overall size of the school. Whitney's 1000 students are taught by roughly 50 faculty members, about 20-1.
---
9. Newcomers High School
Newcomers in Long Island City, NY serves over 1,000 students in grades 9-12.
Claim to Fame: Newcomers is a remarkable school in that it was founded as a gateway to education for immigrants. Most 9th graders who move onto the 10th grade do so at another school, but of those who stay, 100% master college level materials.
What It Teaches Us: Perhaps the most important lesson of Newcomers High School is the message of acceptance. Only miles away from Ellis Island, once the gateway to America for immigrants from around the world, Newcomers High School perpetuates the image of America as a land of opportunity.
http://www.youtube.com/watch?v=HZybJSLEfdo
---
10. Corbett
Corbett includes a grade school, middle school and high school in Corbett, OR. The High School enrolls over 600 students.
Claim to Fame: Besides a strong focus on Academics, Corbett High School places a great deal of emphasis on activities like band, fine arts, and athletics. Its culinary arts program feeds its entire campus.
What It Teaches Us: A great arts program doesn't need to come at the expense of academics. Besides top-rated programs in the arts, Corbett also boasts an E&E rating of 75%, meaning three quarters of all students participate in some form of advanced placement testing.