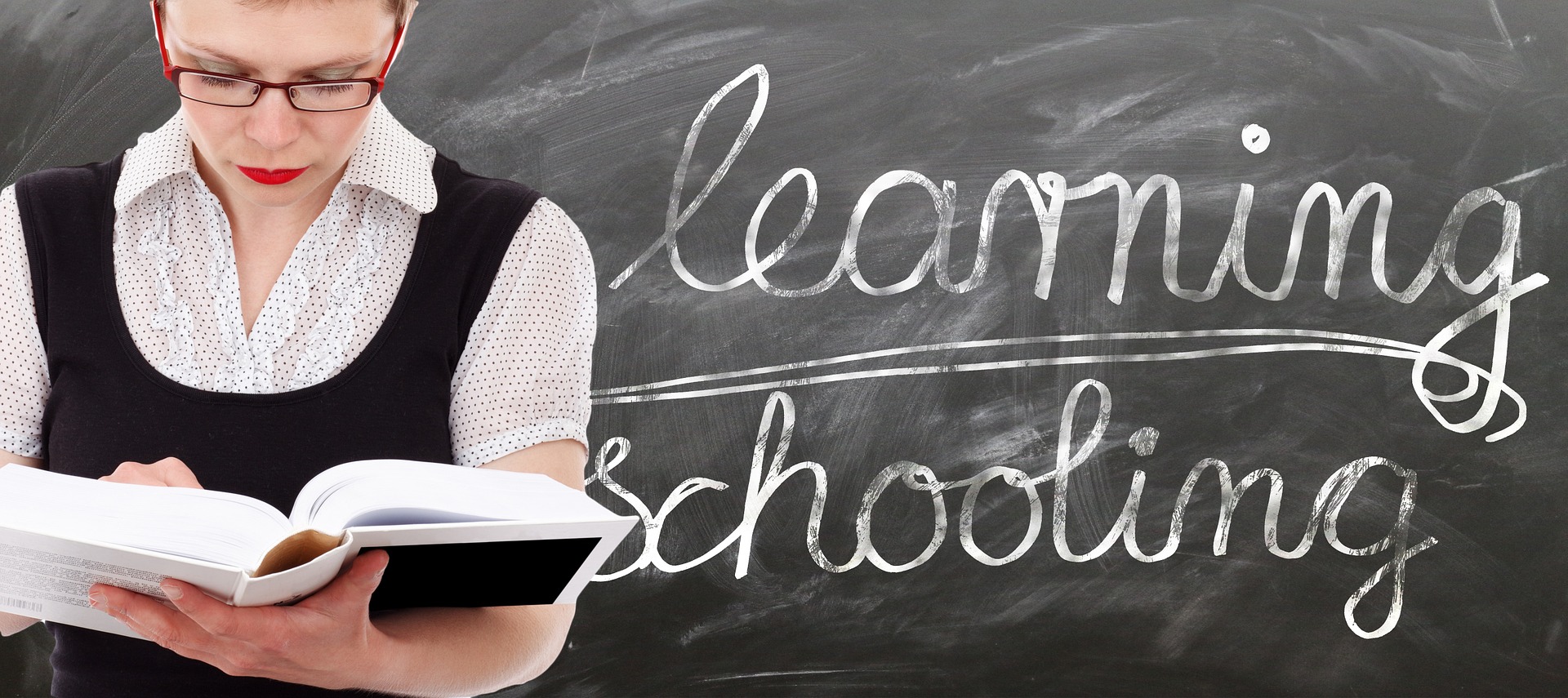 We've all had them, bad teachers. Most of the time their poor performance is limited to laziness, poor skill, or other relatively minor transgressions. Every once in a while though, there comes a teacher who crosses over from "bad teacher" to "worst teacher." The following are some examples of educators who really had no business in school or around children.
1. Ronald Janssen, technical drawing, Sint-Martinusscholen Herk-de-Stad in Belgium
Ronald Janssen, a high school teacher and the father of two young girls, has been linked to at least 15 murders, many involving rape.  Janssen first admitted to the New Year's Day shooting murder of his neighbors, 18-year-old Shana Appeltans, 22-year-old Kevin Paulus, then to the 2007 murder of 18-year-old student Annick Van Uytsel.  Annick was raped and beaten to death, and her body was weighted and thrown into a river.  Janssen is now being investigated for many other unsolved murders of young women in Belgium.  He allegedly claims to have begun killing in the 1990s, when he was an engineering student.
2. Gregory Harrison, geometry, Corner High School in Birmingham, Alabama
While teaching his class about angles, Gregory Harrison repeatedly used a hypothetical assassination of the U.S. President Barak Obama in his examples.  He was investigated by the FBI and placed on mandatory leave by the school.  The FBI did not file charges, and Harrison was allowed to return to his post on the condition that he undergo diversity training.  He has since made a public apology for his statements.  According to some accounts, the assassination example was originally brought up by a student, but that hardly excuses Harrison for encouraging a discussion about the best angle to shoot the President in the guise of teaching math.
3. Cassandra Sproch, dance, Propel Charter School in Homestead, Pittsburgh
Cassandra Sproch, arrested in December 2009, was charged with providing alcohol to minors, corruption and endangerment of minors, and indecent assault.  She allegedly threw a party at her home for four teenagers, including her 14-year-old son, where she pressured her guests to drink wine and sexually propositioned the two boys she had invited.  She took one of the guests, a 16-year-old boy, into her bedroom. The other boys present interrupted them when Sproch had the boy pressed up against the wall and was kissing him.  He later claimed that he refused her offers of sex.  Sproch had previously been in trouble for making sexual advances to a teenage boy she invited to dinner, after which her teaching career was terminated.  She also pled guilty to identity theft in 2008.
4. Christopher Ingvaldson, social studies, St. George's School in Vancouver, Canada
Christopher Ingvaldson has been accused of participating in an international online child pornography ring, with members in Australia, Canada, and the United Kingdom.  He is faced with four counts of possession and distribution of child pornography and was dismissed from his teaching post in June 2010 as a result of the charges.  While the investigation does not involve any of the children at St. George's School where Ingvaldson taught, he allegedly used school computers to gain access to child pornography.  Ingvaldson was formerly an international field hockey player and has shown an interest in politics.
5. Martin Rouse, substitute teacher, Sudbury Upper School in Suffolk, England
Martin Rouse was immediately fired from his post after stripping off his shirt in front of his classroom.  He has claimed he was "trying to be cool."  Rouse was trying to get the attention of his rowdy class, and threatened to take off his shirt as punishment if they did not settle down.  When he carried through on his threat, one of the students filmed the incident and later posted it on the internet.  In addition to undressing, Rouse also threatened to throw one student out the window.  Rouse was a substitute teacher, hired for the day, and is no longer allowed to work as a teacher in Suffolk County after this incident.
6. Elizabeth McElhenny, 5th grade, Hillcrest Elementary School in Chippewa Falls, Wisconsin
Elizabeth McElhenny, who had worked as a teacher for fourteen years in the Chippewa Falls School District, resigned in August 2010 after a district hearing found that she created a hostile work environment by sending excessive inappropriate emails to other teachers.  Over the course of a year, McElhenny spent roughly 60 hours in which she was supposed to be working, including 38 hours of class time, emailing teachers about her drug and alcohol use (some during school hours), her sex life, and her job dissatisfaction.  She also offered numerous colorful insults against the staff, students, and parents.  McElhenny also abused sick days, taking frequent "mental health" days, as she called them, and shared prescription drugs with other staff members.  At least half of her coworkers who were questioned claimed to be afraid of McElhenny.  Six months before her resignation, McElhenny had been escorted from the campus and placed on paid leave.
7. Stuart Mantel, electronics, Brick Township High School in Ocean County, New Jersey
One of Stuart Mantel's students caught him on tape yelling and cursing at the class, demanding that they stand quietly during the National Anthem.  When one student did not stand, but sat quietly, exercising his First Amendment rights, Mantel screamed at him and finally pulled the chair out from underneath him.  Mantel did not know he was being taped, and students claim that he has a problem controlling his anger on a regular basis.  Allegedly, the student who taped the incident was suspended for ten days, while Mantel himself was not disciplined by the school.
8. Marion V., German and geography, high school in Vechta, Germany
Marion V. has twice taken a teenage student to court for calling out her severe laporiphobia, or fear of rabbits.  In July 2010, her most recent case was thrown out before she even appeared in court.  Witnesses testified that Marion V. ran crying from the classroom when she saw a rabbit drawn on the chalkboard.  She was suing her student, 16-year-old Kim Pohl, for defamation, alleging that Pohl had told others that the teacher "freaked out" whenever she saw a rabbit or heard the word "rabbit."  In 2008, Marion V. successfully sued a student for the same thing, coming to a settlement in which the child was no longer allowed to draw rabbits in the classroom or to talk about Marion's phobia.  Kim Pohl, who had also been a student at the school where Marion worked in 2008, testified at the 2010 trial that she did not draw the rabbit that frightened her teacher, but that she had talked about the phobia to others.  However, since many witnesses testified to Marion's laporiphobia, to talk about it would arguably not be defamation.  Kim's mother claims that her daughter has been stressed out all year because of the lawsuit, which might have subjected her to a $5,000 fine for future incidents of drawing rabbits had she been found guilty.
9. Matthew Herman, reading and Spanish, St. Dominic School in Delhi Township, Ohio
Matthew Herrmann has been indicted on charges of unlawful sexual conduct, sexual battery, and unlawful use of a minor in materials involving nudity with two of his female students, aged 13 and 14.  Herrmann has been accused of exchanging sexually explicit text messages with both girls.  He has also been indicted for engaging in sexual conduct with the 13-year-old girl and for soliciting nude photographs from the 14-year-old and sending her nude photographs of himself.  Herrmann resigned from his post following the accusation in May 2010.  He worked at St. Dominic for five years, and prosecutors believe there may be more victims.
10. Jessica Heather Defoor, 2nd grade, Danville-Neel Elementary School in Danville, Alabama
Jessica Heather Defoor was convicted of second-degree sexual abuse of a minor in February 2010.  She invited a 12-year-old girl and her brother over to her home, gave them alcohol, and involved them in a truth-or-dare game, after which the three ended up in bed together.  Defoor had sex with the girl's brother while the girl watched, and continued having sexual relations with him after the incident.  He faces rape charges against his sister.  Defoor was also accused of abusing two teenage girls with a male accomplice.