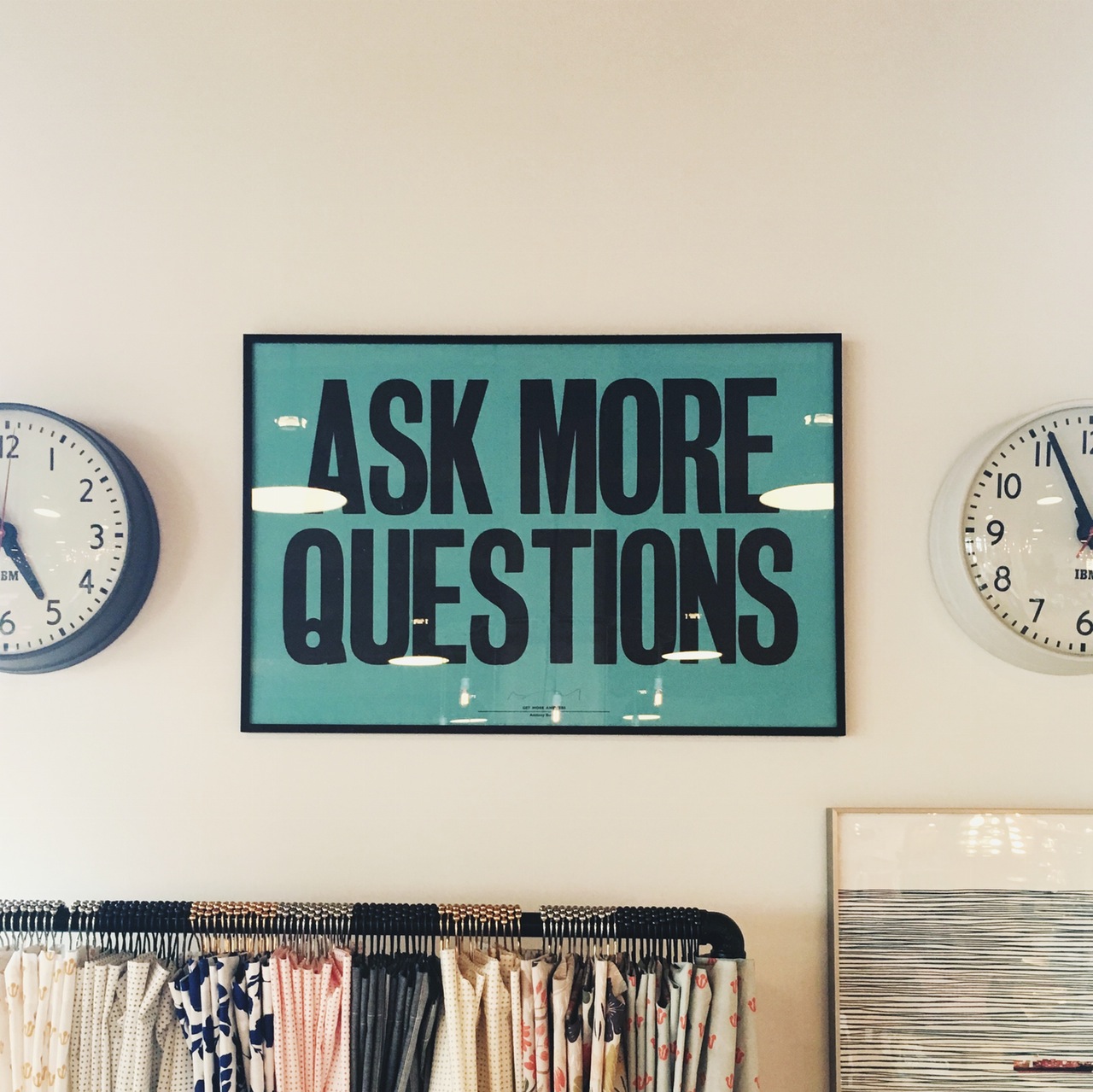 Establishing the right career choice is an enterprise which everyone must tackle. It may seem a daunting task for many, but it is important to make the most informed decision possible when considering your future. The absolute first course of action is to take a honest look at yourself. In choosing the best career for you, you need to know exactly who you are. In U.S. News and World Report, Tim Tyrell Smith offered this series of important questions to ask yourself when considering a career:
---
What are your natural talents?
When we use our natural talents, time moves fast and we tend to receive compliments for our abilities What do you always enjoy doing, and how can those skills be applied to a job?
What's your work style?
In which environment do you tend to thrive? A flexible work environment or a structured environment that requires specific deadlines and strict guidelines?
Where do you like to work?
What''s your preferred work location? Your preference could vary from a small regional office to corporate headquarters to a home office, an airport hotel in Buffalo or a beach suite in South Florida. How often do like to work away from home? Do you mind traveling for your job?
Do you enjoy social interaction?
Do you like working with others, as part of a team, or behind the scenes – without the complications of interacting with colleagues and clients?
How important to you is work-life balance?
Do you value a short commute and a home-cooked meal every night? Do you prefer regular hours and little to no requirements to work overtime or on weekends?
Are you looking to give back?
If it's important to know that your hard work makes a difference in the world, you should choose a career that has a component of giving back.
Are you comfortable in the public eye?
If you're a spokesperson or your company's representative at trade shows or special events – How does this strike you, as an opportunity or an obligation?
Do you deal well with stress?
If you thrive under the gun, you may do well in a high-stress career. But if stress makes you want to run the other way, look for jobs that are more laid-back.
---
Many advise self assessment or career tests to help answer such questions. However, organizational development consultant who specializes in leadership and career development, Gayle Lantz, warns that assessments must be used in conjunction with other activities to create the best career path. Lantz claims that "What is most important is making sure you understand the purpose of the assessment and work with a professional who is skilled in helping interpret results." Steve Boller, the director and head career coach of a career guidance program named The Oxford Program, points out that "Most career tests measure one aspect of a person, such as interests, personality or aptitude, and the results are merely suggestions based on that one area of assessment…just because a person has an interest in marine biology doesn't mean he or she has the natural abilities for the work. Yet, as career consultant Andrea Kay discovered, career tests "can be effective in giving people ideas of possible careers that might match their skills and interests, get them thinking about how well-suited they might be for a particular career, and measure their interests, skills or values. Free career tests can be found on the Internet.
Another good step is to research your career ideas in the Bureau of Labor Statistics current Occupational Outlook Handbook. Besides an in-depth overview of the nature of the work, the future outlook for the job, and current wages, the handbook gives a current assessment of the qualifications necessary to gain employment in the field. Many careers in today's service economy require higher education. The outlook handbook will inform you if you need a degree higher than a bachelor, for example to be a physical therapist, or simply a certificate you could use to become a paralegal.
_________________________________________________________
1. http://money.usnews.com/money/blogs/outside-voices-careers/2010/12/06/how-to-choose-a-career-thats-best-for-you
2. http://careerplanning.about.com/od/careerchoicechan/tp/Career-Choice.htm
3. http://articles.cnn.com/2007-09-21/living/cb.career.tests_1_career-paths-career-assessment-personality-or-aptitude?_s=PM:LIVING