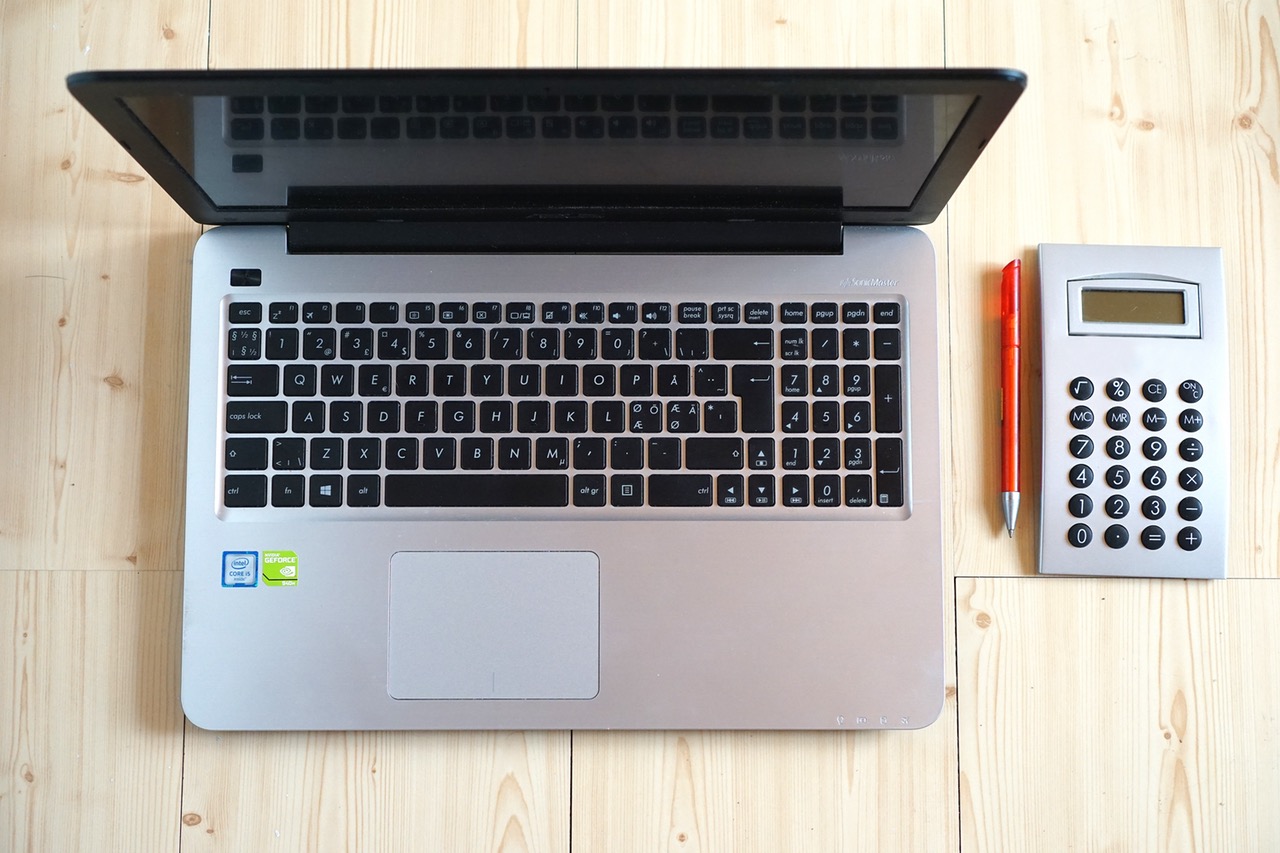 Before the 1980s, students made calculations by hand — calculators were expensive, fragile, and had short battery life. When a student wanted to look up information, they headed to the library.  Now, calculators and Internet access are old news, and students today are looking to learn from brand new technologies such as Twitter, Facebook, and smartphones.
As technologies advance, we use these emerging tools to our advantage. Each technology provides potential benefits to help people learn, but at what cost? The changes in how we learn with new technologies can have both positive and negative effects on our ability to learn and on the educational systems at large.
Social networking sites allow students to explore their interests on a global scale and discuss their interests with a wider range of people. This has huge implications for self-learning, as information and resources are much more available than they were previously. However, for students that aren't skilled at evaluating different content, it can be hard for them to sort through various resources to find accurate and useful information.
Twitter
Twitter, a microblogging service with over 100 million users, allows users to post 140 character updates. The character limit encourages poor writing habits and grammar, and limits expression to simple ideas. Many of the updates are spam or unimportant, making it difficult for people to find useful information.
Despite its limitations, Twitter has great capabilities for helping students. It makes collaboration and communication simple and quick. It can be used to post assignments or to track attendance. It's especially useful to stay updated on news in any given field. Twitter has great potential as a tool for learning, but it is currently rarely used academically. Many Twitter users use the site to gain information, but the academic world doesn't generally consider Twitter a worthwhile educational tool.
This however, is not universally true, and some innovative educators have begun using Twitter in new and exciting ways. Dr. Monica Rankin, a professor from the University of Texas at Dallas, used Twitter to encourage classroom participation. The tweets not only helped classroom involvement but proved as a useful study aid for students. The 140 character limit requires students to focus and communicate the central point of their argument.
At Purdue University, a mobile web application is being used similarly to Dr. Rankin's class. The application allows students to contribute to discussion using Twitter, Facebook, or smartphones. Instructors contribute questions and students can respond to the questions, as well as voting on and responding to other students' comments.
Wikipedia
Wikipedia is an immensely useful resource that's readily available to students. Rather than using encyclopedias from a library or buying expensive encyclopedias with limited information, Wikipedia provides a free encyclopedia with lots of information in many languages. The online encyclopedia was created in 2001, and now has over 16 million articles. Wikipedia is written by thousands of volunteers who write on their topics of expertise. One would think this would lead to biased or inaccurate information or to poor writing. However, processes and controls within the community continuously  improve the quality of Wikipedia, allowing the site to provide neutral, quality information.
While Wikipedia is a great tool for gathering information, it's difficult to learn about certain topics on Wikipedia — for example, math. Some learning requires more in-depth information than encyclopedic knowledge. Additionally, Wikipedia doesn't include information on many obscure, advanced topics, making it difficult for Wikipedia to replace traditional academia. Currently, Wikipedia doesn't compete with traditional academics, rather, it provides a way for students to easily access basic information on a variety of topics. Wikipedia often makes coursework easier for students by providing summaries of topics of interest.
Many professors and others in academic circles don't want their students to use Wikipedia as a resource for their courses. They argue that it's inaccurate and that students need to develop the skill of searching for and reading academic papers and books for research. While the professors make a valid point, it is important for students to be knowledgeable both at using Wikipedia as a resource and at finding other resources (and at knowing when each type of resource is appropriate).
Google, Facebook, and Youtube
Google has latched onto new online learning and created tools to improve academic environments. Google Apps for Education allow teachers and students to share documents, share calendars, and communicate using integrated video chat.
Similarly, Facebook is much more than a website used for socializing; it has great potential for online advocacy. It provides a platform to publicize what we care about, including news stories, personal achievements, and political opinions. Teachers may begin to use Facebook as a learning tool by posting information using Facebook or developing Facebook apps relevant to course materials.
Some teachers have started using Facebook as a course management system, including Brian Smith, an Information Sciences and Technology professor at Penn State University. According to Smith, Facebook is useful because it allows students to receive almost instantaneous feedback. Facebook sends messages to his phone, allowing him to respond to students even when he's not near a computer.
YouTube and other video chat services provide potential for learning via videos instead of live presence in a classroom. Studies on the difference in learning using video and live instruction show neither method is clearly preferable. Without a strong benefit of live instruction, it seems that video lectures could often prove worthwhile. Video lectures are much cheaper for institutions, as one video can be watched by an infinite number of students, and the same video can be used from one semester to another. Additionally, video lectures can be combined with interactive components such as discussion with other students to provide a better learning experience, and perhaps even improve students' experiences.
Smartphones
Smartphones allow students to use their cell phones to look up information. Smartphones can access the Internet (and therefore, sites such as Google, Youtube, and Wikipedia), as well as provide easy-to-access information using apps. Smartphone applications include many tools that could prove useful in the classroom, including language translation and dictionaries. Students can even read e-books on their phones. The capabilities of phones certainly provide challenges to traditional teaching. How can a teacher have a spelling test or geography test when students can easily pull at their phones and look up the answers? Are these sorts of tests even relevant when students can so easily access information?
Rather than resisting against students using smartphones, teachers can make use of the educational benefits of new phone technologies. For example, courses can use textbooks that are available as e-textbooks for phones, allowing students a less expensive and easy way to read their textbooks.
Laptops can be even more useful to students than smartphones. Similarly to smartphones, many teachers and professors resist against students using laptops in class. These teachers are ignoring the many benefits of laptops: the ability to type legible notes, quickly use online resources to help aid learning and discussion, and create Powerpoint slides for presentations. But, laptops alone are not enough to make a student with poor study skills successful. A laptop can be a good aide for students with strong study skills but doesn't fix the problem of poor students.
Through all of these technological changes, students today learn in much different ways than students of the past. Websites like Twitter may result in students having lower attention spans. Students expect that they can learn about anything they want almost instantaneously. While this is often true, it's problematic for subjects that require more in-depth research or prolonged thinking.
Expanding technology also results in changing forms of communication that can greatly affect today's students. Henry Jenkins, a professor of University of Southern California, talks about how new technologies have created a participatory culture that is much different from society before the technologies existed. More and more young people are beginning to participate in their society. These developments should be encouraged, and children should be learning the tools to effectively communicate online.
Technologies are already changing education, as online schools allow students to earn degrees through only online courses. Online classes can use Computer-Based Trainings in place of lectures. Computer-Based Trainings are self-paced activities on a computer that present content to a user. The trainings often include assessments that can be immediately scored, providing quick feedback to the user. The trainings allow media such as videos and pictures to be used in conjunction with text. Online schools are also developing online collaboration tools to allow students to work and learn collaboratively online.
Many of the benefits of the current education system are no longer worthwhile given new technologies. For example, the benefits of networking on a college campus are unnoticeable when the Internet is such a useful tool in finding and organizing networks. Additionally, the traditional college degree has lost long term value as new jobs require that people continuously learn new information to stay updated with technologies. The current education system needs an overhaul; that much is certain. But how will things change?
New technologies and ways of learning could significantly change education of the future. The Internet allows people to search through digital knowledge and connect people to teachers and experts. Textbooks can become interactive and can easily include updates and corrections. Students will likely be able to get coursework from whichever university they choose, and courses will likely be collaborative and public. These changes will allow universities to teach anyone willing to learn, rather than only a select few in a classroom.
In the future, we can expect that new technologies will emerge, and they will be increasingly useful for educational purposes. As technology changes, the way we learn will change, and educational systems will be forced to change to accommodate students' learning styles. Likely, collaborative, to-the-point, easily-accessible information systems will win out over research journals and books, despite their higher level of accuracy. Students will be flooded with information from various technologies. It's up to the educational system to recognize that students are turning to technologies for education, and to teach students how to evaluate the information they find through technology.
Hopefully, educational institutions will successfully wed academia and technology, allowing students to learn in new and innovative ways. Technology has great potential to help people learn, and businesses should capitalize on the advantages of technology to create technologically advanced, appealing, educational systems.