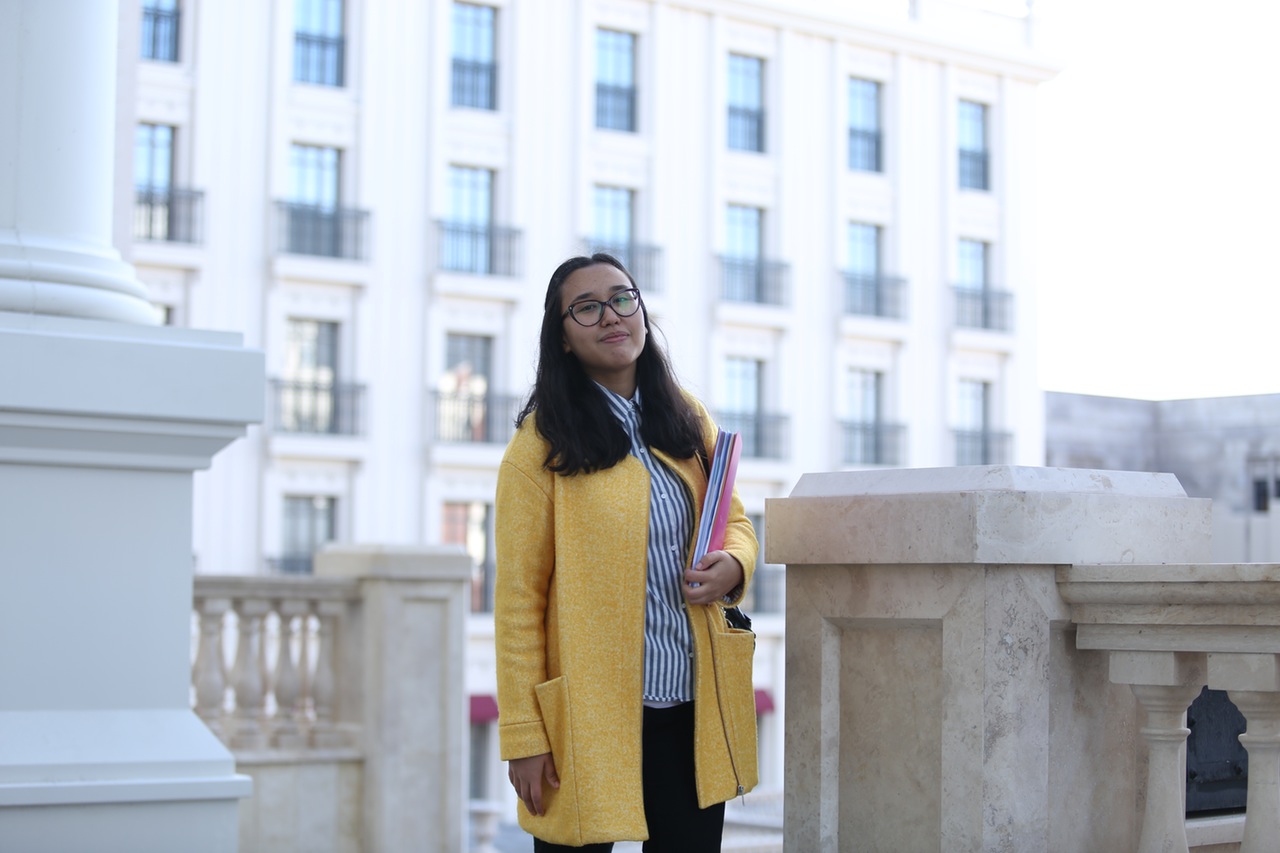 Forget what you thought you knew about community college. Gone are the days where
these higher education institutions came with a stigma attached; today's schools are breaking even with traditional universities in terms of education and opportunity. And they're doing it all without costing their students an arm and a leg.
Sound too good to be true? It's not: quality education doesn't have to be inaccessible or inconvenient. And Florida definitely knows a thing or two about accessible quality education. We searched the best community colleges in Florida to find out which had the best academic programs, extracurriculars, faculty, and tuition rates in the state. Here are the ten that made our list.
---
| Rank | School | Location |
| --- | --- | --- |
| 1 | St.Petersburg College | St.Petersburg/FL |
| 2 | Valencia College | Orlando/FL |
| 3 | Broward Community College | Fort Lauderdale/FL |
| 4 | Florida State College at Jacksonville | Jacksonville/FL |
| 5 | Miami Dade College | Miami/FL |
| 6 | Indian River State College | Fort Pierce/FL |
| 7 | Palm Beach State College | Lake Worth/FL |
| 8 | Tallahassee Community College | Tallahassee/FL |
| 9 | Eastern Florida State College | Melbourne/FL |
| 10 | North Florida Community College | Madison/FL |
---
At North Florida Community College, it's all about you. Literally, an individualized and supportive atmosphere is explicitly stated in their mission statement. First-time college students are required to meet with their advisor to figure out a path that's right for them, which makes the registration process seem a little less daunting. And since NFCC is part of the 2 + 2 articulation agreement, students that have completed an A.A. degree at the college can transfer to any of Florida's state schools to further their education.
Besides individual attention, North Florida Community College students can rest easy knowing they have received a good value for their dollar. Last year, the college awarded almost $230,000 in scholarships and grants in addition to already low tuition rates, plus another $2.2 million in federal aid.
North Florida Community College also has strong ties to its community as evidenced by its Artist Series, which brings art and arts events to the Madison public, or the Ladell Brothers Outdoor Environmental Center, an environmental study area which doubles as a natural habitat available to guests free of charge. It's not just the academics, but rather the holistic approach to learning that makes NFCC stand out.
---

Well-known not just as a top community college, but as one of the best schools in the state of Florida period, Eastern Florida State College offers its students nearly 100 degrees and programs. In other words, don't stress out if you decide to change your area of study – you have options. The small class size and low tuition rates – A.S. degrees are as low as $104 per credit hour– are only part of the appeal.
People looking to truly make their college experience unique can apply to the competitive Honors Program and even transfer into UCF's Honors College after completing an A.A. degree. The Eastern Florida State College experience goes beyond the classroom with workshops and seminars, one of which features entrepreneur Chris Gilpin, who won an investment on a little show called Shark Tank (ever heard of it?).
In addition to eLearning online classes, Eastern Florida State has four campuses across Brevard County. Convenient, easy to access education is right at your fingertips.
---
With over 90 programs and 600 courses offered to a student body representing more than 80 countries worldwide, it's understandable that Tallahassee Community College may seem overwhelming at first. But according to Al Moran, VP for Marketing and Communications, ensuring that each student gets the attention needed to succeed is at the core of the school's philosophy. "Students are not statistics here; they are part of our TCC community even after graduation," says Moran.
This TCC community is an extremely well-equipped one: its Career Center Advisory Board has local employers giving invaluable insight to job-seekers, and the unique Learning Commons is a one-stop shop resource for students that goes past a typical library to include tutoring, tech support, and a myriad of workshops and seminars. "We recognize that every student has different needs and interests, and we strive to cater to what our students and our community need," continues Moran. "Since 1966, Tallahassee Community College has offered high-quality, post-secondary education. We have made it our mission to provide affordable and accessible education for all types of students, whether they're transferring to a university or heading straight into the workforce."
All of this while employing a faculty rated twice the national average in doctoral degrees and years of experience and maintaining a low tuition rate of around $100 per credit hour.
---

Boasting $62 million awarded in financial aid on top of the already low tuition rate of $101 per college credit hour, the motto at Palm Beach State College appears to be affordable excellence. With small classes (the average classroom size is 24) and big extracurricular opportunities (Palm Beach has more than 75 student organizations), the school's 130+ academic programs are just the tip of the iceberg.
The college's unique First Year Experience program is just one example of the way Palm Beach State goes above and beyond in fostering community driven success. Forego the traditional first-year traumatic experiences like getting lost on your way to class or realizing halfway through the semester that you're enrolled in the wrong classes for your major, you'll be prepared for anything the second you step on campus with step-by-step guides to campus life and academic advising sessions as part of the First Year Experience.
The FYE also comes with a Passport to Success, otherwise known as the guide to your first year. It has activities for students to cross off in order to get "stamped", which provides a much more interactive way to learn about the school than a general information session. And remember that low tuition rate? Yeah, it's one of the lowest in the state of Florida and the 15th lowest in the nation among four year public schools.
---

Let's be real: there's only so much you're going to learn trapped in a classroom for hours. Indian River State College students get much more out of their education than simply memorizing notes, from experiencing the world through study abroad trips to flexing leadership skills in the campus coalition government to expanding their academics via any of the numerous honor societies. "Applied learning is very important at IRSC, where students gain real-world experience," says Michelle Abaldo, who works in public relations at IRSC. "For example, the college partners with over 90 health care facilities for internship opportunities.
Biology students participate in research with local laboratories and future teachers gain extended classroom experience." When it comes time to think about the future, Indian River has the resources needed to get the best employment opportunities. "The Career and Transition Center collaborates with employers for a Job Bank for students who also receive help formulating an effective resume and practice with job interviewing," adds Abaldo. This hands-on approach to education is supplemented by tuition rates as low as $103.83 per lower-level credit hour and a student-teacher ratio of 23 to 1.
With education options ranging from GED preparation in high school to the Fielden Institute of Lifelong Learning for adults over 50, it's no surprise that IRSC is recognized as an Achieving the Dream Leader College.
---
With over 300 (yep, you read that right) programs offered and a 25:1 student-faculty ratio, it's no surprise that Miami Dade College has the largest undergraduate enrollment of any college in the country.
Home to the Miami International Book Fair –which is casually the largest literary event in the U.S.– and the Miami Dade International Film Festival, there is no shortage of cultural immersion activities around campus. Catch former Democratic presidential candidate Bernie Sanders at this year's book fair. Or, if you're less of an art observer and more of a creator, join one of the six award-winning student-run publications at the college. Students in the Honor College can apply for the Honors College Fellows Award, which covers the cost of in-state tuition, fees, and books. And with tuition at a low $118 per credit hour anyway and 93% of students graduating debt-free, MDC really is a great bang for your buck any way you experience it.
---
Diversity is the name of the game at Florida State College at Jacksonville, where students come from over 146 different countries to form a school that was named one of the top ten for degrees awarded to minority students by Community College Week. "Our diverse student body closely mirrors the diversity found in Northeast Florida," says Jill Johnson, Director of Marketing and Communications. "Our programs attract students from around the world and these students contribute to the rich diversity of the FSCJ collegiate experience."
Florida State College at Jacksonville also boasts a diverse curriculum, including over 100 programs and student activities ranging from multiple art galleries to intercollegiate athletics to a unique student ambassador program that helps with recruitment and retention at the college. With the help of an award-winning faculty, which includes 2012 Association of Florida Colleges Professor of the Year Jerry Shawver, students are prepared to tackle to real-world in and beyond the classroom using the tools provided by the College. "Career Coach contains all of FSCJ's programs and connects them to local, accurate and up-to-date information for more than 900 careers, all in an FSCJ-branded environment," says Johnson. With the tools and experience provided, FSCJ students are equipped for post-grad success.
---

Any school that has its own museum exhibits knows what it's doing. Broward students can choose from any of the over 100 degrees available and apply to the competitive Honors College, which includes an Honor Student Committee and an Honors Colloquium, where honors students present their research to their peers and faculty.
In terms of student activities, Broward does not disappoint. The leadership opportunities range from representing the student body in student government to representing the entire school as student ambassadors. Broward faculty-led study abroad programs run from one to three weeks and give students a chance to truly experience an international education.
These extracurricular opportunities coupled with an award-winning faculty (Professor Joshua Kimber was named the 2015 Florida Professor of the Year), provide student a rigorous but well-rounded curriculum in the college. It looks like all this pays off: Broward Arts of Science graduates make a median first-year salary of $46,656. You know what they say, the proof is in the post-grad plan.
---

Known for consistently winning various academic accolades, the inaugural winner of the 2011 Aspen Prize for Community College Excellence is a model for higher education. Prospective students can choose any of Valencia College's 60 programs of study, and receive guaranteed admission to UCF with an associate degree from the college.
With tuition as low as $103.06 per credit hour, students can afford quality education and take advantage of the many things offered by Valencia, including over 60 clubs and a study abroad program. It doesn't hurt that Valencia is located in the arts and culture hub of Orlando, ensuring that there's always something to do when you want to take a library break. Alternatively, you can be part of some of the long-standing traditions that take place inside campus boundaries.
One such tradition is the fall festival known as Spirit Day- the biggest student event on campus that features music, food, games, and contests. Going beyond a thriving and diverse student life, Valencia's Associate in Science graduates have a 96 percent placement rate, only proving that you don't need to spend the equivalent of a house mortgage for effective higher education.
---

As the first two-year college in Florida, St. Petersburg College definitely knows a thing or two about a successful community college program. Boasting a placement rate of over 90% for its graduates, St. Petersburg focuses on providing its students with the necessary tools to get real-world success. With certified career and academic advisors at the ready, St. Petersburg graduates will have had access to the nationally recognized Career and Academic Pathways connecting students' educational journeys with their intended career outcomes through tools like industry certifications and internships.
"SPC's career-focused curriculum is created with input from industry experts to give you the skills students need to meet the needs of today's employers," says Public Relations Specialist Marilyn Shaw. "With tuition at about half the cost of state universities, students spend less to earn more."
With over 100 academic programs and more than 20 bachelor's degrees, students have their pick of courses taught by a carefully selected faculty (139 of whom hold doctoral degrees). In addition to the regularly scheduled academic programming, undergrads can take advantage of SPC's Honors Program and join the ranks of more than 500 students in the program, 50 percent of whom have a 3.75 or higher GPA.
SPC makes sure to round out the student experience with the Center for Civic Learning and Community Engagement, which emphasizes civic life through service learning and volunteering.  And since St. Petersburg College alumni rank first in the state of Florida in terms of the most valuable job skills, this approach is clearly one that works.
---
Sources:
http://www.nfcc.edu/
http://www.easternflorida.edu/
https://www.tcc.fl.edu/
http://www.palmbeachstate.edu/
http://www.irsc.edu/
http://www.mdc.edu/
http://www.fscj.edu/
http://www.broward.edu/
https://valenciacollege.edu/
http://www.spcollege.edu/