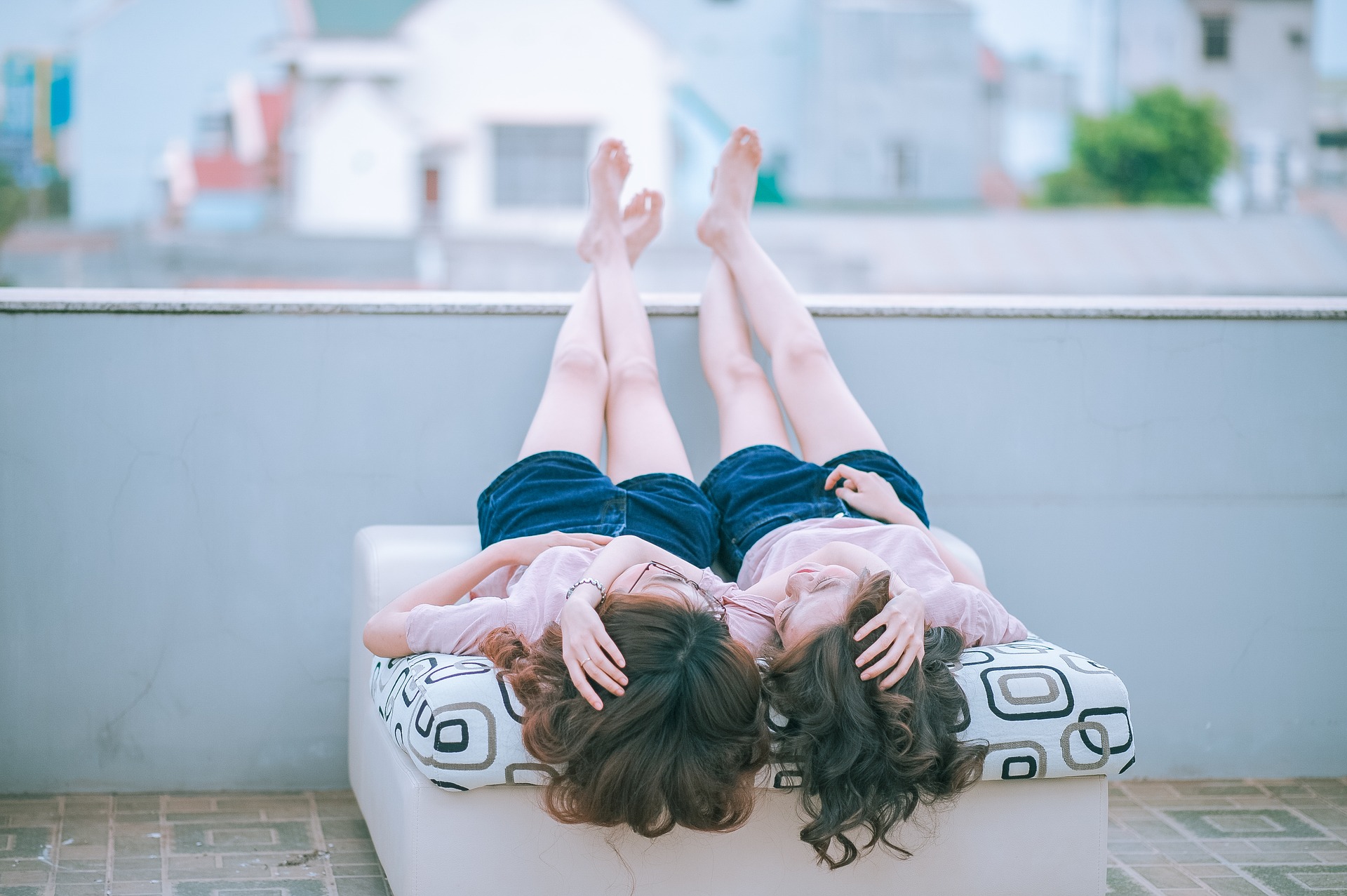 Getting a college education is an opportunity that opens a world of possibilities. But historically, the hallowed halls of learning were reserved for only the wealthy, caucasian, promising young men of our societies. Systemic rules acting as gates keeping the marginalized out.
But for almost just as long, there have been people pushing against those gates, fighting to erase the lines of inequality. While previous generations have made major progress, our generation continues to confront the issues of injustice within our college campuses.
Especially in recent years, the topic of diversity has been at the forefront of national attention. Students from hundreds of college campuses, from the University of Missouri to Yale have been carrying out protests, pointing out the discrimination, and demanding policy changes. And there's an ongoing debate about whether affirmative action should still factor into college acceptance policies, like the case of Abigail Fisher, a white student who contended that she was denied admission to the University of Texas based on the color of her skin.Many universities are making proactive strides to wade into the challenges and hard conversations needed to create a more inclusive environment.
Maybe you clicked on this article because you identify as someone who feels marginalized—worried that you'll feel uncomfortable on a college campus for not being "normal" or part of the majority.
Or, maybe you're recognizing a desire to confront your own biases and assumptions in your choice of where to go to college. You've grown up in a place where you didn't come in contact with many people who were different than you, and you're wanting to be intentional about being a part of the conversation.
The conversation about diversity is one of our collective identities as a nation. Our generation is deciding what we're about and what we'll no longer stand for. Choosing to go to a college that embraces diversity is a choice to bring your unique voice into the conversation.
Factors of Diverse-Friendly Schools
Diverse Student Population
Probably the first place people look for signs of diversity is at the faces of the students on campus. Who's attending this school? The U.S. Department of Education tracks the various diversity factors of all colleges and universities. Racial identification is one component, but the percentage of international students, gender ratios, age, and range of economic diversity should also be factored in.  
Diverse Faculty
Hiring and retaining a diverse staff is just as important as welcoming a diverse student body. A wide gap persists with only thirteenpercent of full-time faculty being people from underrepresented minority groups. Having a wide range of perspectives and backgrounds in leadership at schools is important. Recent student protests, such as in Towson University, saw the lack of diverse faculty as a part of systemic injustice. Increasing the number of tenure-track black faculty was on the list of their demands.
Proactive Diversity Programs
Diversity needs to be more than just numbers and percentages. Embracing diversity as an organization is another matter. Some colleges and universities are suspiciously silent on matters of inclusion and diversity, communicating hostility to individuals of minority groups. Other institutions give lip service to embracing diversity, but their actions don't line up with their ideals. The universities and colleges that are creating the most welcoming environments of inclusion are the ones willing to step into difficult and complex issues of systemic injustice. They proactively make every person, regardless of age, race, religion, sexual orientation, or ethnicity feel valued and safe. Through robust diversity organizations, lived out missions committed to equality, and continual reflection and adjustment, these schools are truly taking steps forward. You'll see some of these great examples in our Top 10 list below.
---
Top 10 Schools that Embrace Diversity
| Rank | School | Location |
| --- | --- | --- |
| 1 | University of Chicago | Chicago/IL |
| 2 | UCLA | Los Angeles/CA |
| 3 | University of Houston | Houston/TX |
| 4 | Holy Names University | Oakland/CA |
| 5 | University of Washington | Tacoma/WA |
| 6 | Rutgers University | New Brunswick/NJ |
| 7 | New York University | New York City/NY |
| 8 | Emory University | Atlanta/GA |
| 9 | Swarthmore College | Swarthmore/PA |
| 10 | Massachusetts Institute of Technology | Cambridge/MA |
---
Location: Chicago, Illinois
Percentage of Minority Students: 56%
Gender Ratio: 53% M, 47% F
Percentage of Minority Staff: 37%
"Commitment to diversity is central to our mission of discovery." College President Robert J. Zimmer reiterates the university's rich heritage of embracing diversity. The University of Chicago is one of the first non-historically black universities to tenure an African American faculty member, and UC also awarded one of the first Ph.D.s to an African American woman. The University is home to hundreds of thriving student groups that support those of different cultural heritages, nationalities, sexual orientations, gender identities, religions, spiritualities, and abilities. Right in the heart of the Windy City, this great university is positioned as a leader in engaging in cultural conversations. Built into their infrastructure are a variety of offices designed to support various students who may be marginalized.
---
Location: Los Angeles, CA
Percentage of Minority Students: 74%
Gender Ratio: 44% M, 56 % F
Percentage of Minority Staff: 59%
The mission of UCLA's Office of Equity, Diversity, and Inclusion (EDI) is simple: Build equity, for all. In the heart of one of our country's most ethnically and culturally diverse cities, this campus is a vibrant cross-section of diversity.  The LA Times called UCLA's efforts to recruit underrepresented minorities "aggressive" (in the best sense of the word.) Even though affirmative action admission policies are banned in California, recruiters are proactive and persistent about helping Latino and African American students be college ready, especially in race-blind policies.  Once a student, the EDI provides a wide variety of resources for minority students. They offer a proactive Discrimination Prevention team, as well as online resources to process current events such as President Trump's Executive Orders. Their research and development task force is "dedicated to translating the best evidence and theory into practical, on the ground solutions that promote equal learning and working environments for all at UCLA."
---
Location: Houston, Texas
Percentage of Minority Students: 73%
Gender Ratio: 51% M, 49% F
Percentage of Minority Staff: 53%
In the heart of Texas, the University of Houston is cultivating leaders who champion inclusion and diversity. They see the multiple benefits of a diverse campus as instrumental to the university's success. Upholding a high value for diversity is woven into their mission statements, vision, and strategic initiatives. These ideals are lived out through an active Diversity Committee, providing resources, programs, and research to the student body. They also hold an annual Diversity Institute, which is an annual campus-wide event for students, faculty, and staff, developed to explore issues related to diversity and multiculturalism. Faculty and staff can engage in deep and meaningful conversations on focused diversity topics and also learn how to better support the nation's 2nd most racially and ethnically diverse student population.
---
Location: Oakland, CA
Percentage of Minority Students: 70%
Gender Ratio: 50% M, 50% F
Percentage of Minority Faculty: Unavailable
This small university (1,191 students enrolled), tucked in 60 wooded acres in the Oakland hills was ranked as one of the most diverse universities in the country by US News and World Report's America's Best Colleges.  They have a commitment to small classes where different perspectives from the 36 nations represented at the school are heard. As their website states, "we've been a living lab of how a diverse community can come together, and celebrate similarities and differences. We are a community that reflects where we live and work."
---
Location: Tacoma, Washington
Percentage of Minority Students: 59%
Gender Ratio: 48% M, 52% F
Percentage of Minority Staff: 37%
The University of Washington sees diversity as integral to excellence. Chief Diversity Officer Rickey Hall shares his vision for the university's office of Minority Affairs and Diversity. "Through our programs and partnerships on campus and in the community, we broaden college access, support student success, and cultivate diversity-related teaching and learning. Together, we help the UW work toward its vision for a more just and equitable campus community." Through a scholarship program, tutoring and support services, faculty training, and community engagement, this proactive campus practices what they preach.
---
Location: New Brunswick, New Jersey
Percentage of Minority Students: 58.5%
Gender Ratio: 50% M, 50% F
Percentage of Diverse Faculty: 54%
"Diversity is an everyday ingredient of university life" for those who study and teach at Rutgers University. Diversity at Rutgers seeks to be global educators, researchers, students, citizens, and partners—transcending boundaries to meet the challenges of a complex and interdependent world. Rutgers trains students to understand cultures, languages, regions, and economic influences beyond their own—in New Jersey and around the world. Leading these school initiatives are the Office of Institutional Diversity and Inclusion and the Office for the Promotion of Women in Science, Engineering, and Mathematics.
---
Location: New York City, New York
Percentage of Minority Students: 64%
Gender Ratio: 42% M, 58% F
Percentage of Diverse Faculty: 41%
In the words of the wise poet, Taylor Swift, New York City is a "Kaleidoscope of a loud, hide beats under coats." New York welcomes you, as does this prestigious university to be exactly who you are. The Diversity and Inclusion Advisory Task Force is committed to helping each student find their niche of belonging. As NYU's President Andrew Hamilton said, "…not only important to cherish for their own sake, but because they are also vital for advancing knowledge, sparking innovation, and creating sustainable communities. They should be indispensable elements of an NYU education on all of our campuses. A diverse population encounters and appreciates all perspectives of an issue with a wealth of different approaches to confront it. The result is a higher quality of debate and a more excellent and advanced academic enterprise."
---
Location: Atlanta, Georgia
Percentage of Minority Students: 32%
Gender Ratio: 44% M, 56% F
Percentage of Diverse Faculty: 43%
Check out what one student had to say about his first impressions of Emory University. "The summer before my senior year of high school, I took a campus tour. On campus, I saw posters and signs for events ranging from the arts to athletics to religious and cultural debates. Students smiled at each other while they walked to class with friends. I felt a genuine warm atmosphere here. I realized that while every student here is unique in his own ways, there is an emphasis on coming together as a community. That's exactly what I wanted in a college, and it's what I still feel today as an Emory student." Driven by their student-led report, Campus Life Compact for Building an Inclusive Community, this organization strives to provide a welcoming, diverse and inclusive campus as an essential part of a community of academic excellence.
---
Location: Swarthmore, PA
Percentage of Minority Students: 58%
Gender Ratio: 49% M, 51% F
Percentage of Diverse Faculty: 23%
Swarthmore has been progressive since their establishment in 1864 as one of the country's first coeducational colleges. They have a strong culture of fostering dialog and engaging with issues of diversity. The college has a variety of organized centers for various minority groups, including
Black Cultural Center

Diversity, Inclusion

Community Development

Intercultural Center

Interfaith Center

LGBTQ+group
"Our aim is to explode the networks of communication that exist on this campus, to bring conversations into unexpected places with unexpected players. This is a social experiment for curious, willing, passionate people. Its goal is to solidify and expand the feeling of shared intellectual and emotional experience at Swarthmore, and to freshen the idea-sphere on this campus, eventually improving our communication with one another, with the community, and with the world."
---
Location: Cambridge, Massachusetts
Percentage of Minority Students: 47%
Gender Ratio: 62% M, 38% F
Percentage of Diverse Faculty: 36%
MIT is known as a mecca for the engineering and sciences. Appropriately, they place a strong value on promoting diversity. Their Institute Community and Equity Officer (ICEO) serves as a focal point for making MIT a place of inclusion. "Drawing on the strength and energy of our extraordinary diversity of experiences and backgrounds, the ICEO shall lead MIT to make practical progress on a daily basis toward cultivating a caring community focused on MIT's shared values of excellence, meritocracy, openness, integrity, and mutual respect. This work shall be carried out in ways that enhance the life and work of MIT faculty, students, postdocs, and staff, with the aim of making everyone here feel that MIT is home." They also host a diversity summit each year—a two-day conference with candid panel discussions and interactive workshops for the MIT community.  
---
Types of Minority Studies Programs
In an increasingly global society, being able to communicate and interact with a diverse group of people is a vital skill set. Campuses that embrace diversity should weave an awareness and celebration of different perspectives into every class or major. That being said, there are degree programs specifically designed to study and promote the important topic of diversity. Most degrees are interdisciplinary and are offered both at the undergraduate and graduate levels.
Comparative Ethnic Studies
Are you passionate about joining the conversation on how race and ethnicity affect our culture, politics, and economy? Do you feel called to stand at the crossroads, delving deep into the contexts of ethnic diversity? If so, then you might find your niche with a Comparative Ethnic Studies major. This interdisciplinary degree focuses on the historical context of various ethnic immigrants, the social infrastructures in our political system that affect minorities, and the best policies for addressing social inequality.
Women, Gender, and Sexuality Studies
Maybe we should all be feminists! Our understanding of gender has subtle yet powerful impacts on the way we interact with each other and move in the world. While women have found an increasing place in the workforce, they still continue to face challenges of equal pay and promotion opportunities. Majoring in this field will be a deep dive into the history, literature, and social sciences that impact the human experience. Some programs may offer an emphasis on a particular aspect of gender or sexual identity, but all programs aim to empower students to engage in gender equality activism. Gaining a Women, Gender, and Sexuality degree gives students a skill set highly valued in today's workplace.
Ethnic-Specific Studies
Are you intrigued by the dynamics of a specific ethnic group? Perhaps you want to get a more rich understanding of your own ethnic history, or you see yourself in a career advocating for an underrepresented group of people. Many universities offer a major that concentrates on certain ethnic groups, such as African-American, Latino/a, Asian, or Native American. Classes will focus on the significance of social, cultural, political, and economic developments of that subculture. Literature, history, politics, religion, and sociology courses will equip students with this major to understand the contributions and challenges each subculture has had to face.
---
National Student Organizations for Minorities
Leaving home and immersing yourself in the unknown world of college can be intimidating for anyone. For those identifying as a minority group, it can be easy to see yourself as an outsider. Joining a group of people who share the same experience or background can be a great way to connect and feel welcomed. Others may seek out these student groups as a way to engage with people from different backgrounds and perspectives. While a diverse set of organizations exist at every college or university, there are some national student organization groups with a presence on many campuses across the country. Here are just a few to check out as a starting point.
African American
National Black Student Union (NBSU)
"The Office of National Black Student Union is organized exclusively for the purpose of working with Black Student Unions and to enhance the quality of life for undergraduate college students." Their vision is to encourage the engagement of black student unions in campus activities and to support the networking and employment of graduates. As BSU President at University of Wisconsin-Whitewater, Radaya Ellis puts it, "NBSU is a place to gather and exchange ideas and experiences that students can use to gain a better understanding of how to serve the community in which they represent."
Asian and Pacific Islander
Asian & Pacific Islander American Scholarship Fund (APIASF)
The Asian & Pacific Islander American Scholarship Fund (APIASF) is the nation's largest nonprofit provider of college scholarships for Asian Americans and Pacific Islanders. Having distributed over $100 million in scholarships, APIASF's mission is to "make a difference in the lives of AAPI students by providing them with resources that increase their access to higher education which serves as the foundation for their future success and contributions to a more vibrant America." In addition to their scholarship fund, this organization is also committed to fostering partnerships with corporations, foundations, and community organizations with mentoring programs to help students succeed professionally.
Hispanic
Hispanic Association of Colleges and Universities (HACU)
Proudly leading the nation's youngest and fastest-growing population, the Hispanic Association of Colleges and Universities is committed to Hispanic higher education success. HACU's goals are "to promote the development of member colleges and universities; to improve access to and the quality of postsecondary educational opportunities for Hispanic students; and to meet the needs of business, industry, and government through the development and sharing of resources, information, and expertise."
International Students
International Student Organization (ISO)
Formed in 1958, this association strives to help "ease the life of international students while away from their home country" as they study in the United States. Whether it's providing ESL classes, easing culture shock, or helping students have the best American experience possible, ISO provides support for the non-academic aspects of studying abroad. Students who join this organization have access to scholarship information, exclusive discounts on clothes, school supplies, and travel, as well as access to comprehensive medical insurance plans.
LGBTQIA
Consortium of Higher Education Lesbian Gay Bisexual Transgender Resource Professionals
This alliance envisions "higher education environments where LGBTQ people, inclusive of all of our intersecting identities, are fully liberated." Through resources, events, and networking, they support people of diverse sexual orientations and gender identities. The consortium also advocates for more inclusive policies and practices on the campuses they partner with. They host gatherings at a variety of annual conferences, and they also sponsor national mentorship and internship programs. Within the organization are a few constituency-based groups including an LGBT2 Group, "for individuals who directly report to another professional staff person doing and ultimately responsible for LGBT work on college and universities campuses," a People of Color Group, and a Trans & Genderqueer Group.
Native American
National Indian Education Association
Only 9.3 percent of Native American students graduate from college, much lower than the 20.3 percent of the national average. The NIEA is active in helping provide the necessary solutions to help create change. "NIEA works to improve the education of Native students, from the time they enter schooling in pre-kindergarten to when they leave to begin their careers." They provide support to students and advocate for policy changes at the local, state, and federal levels. Tribal Chief of the Akiak Regional Community Ivan M. Ivan said "Our hope and dream is to teach our children about our history, culture, and language, and to instill in them the word called hope. If they have that in their heart they're going to survive any kind of impact no matter what it is."
Students with Disabilities
Disability Rights, Education, Activism, and Mentoring (DREAM)
Students with disabilities bravely overcome a variety of challenges in order to receive a higher education. This organization, federally-funded through the National Center for College Students with Disabilities (NCCSD) aims to help these students however possible. It is open to students of all ages with any kind of disability, especially who have traditionally been marginalized or underrepresented in the disability or higher education communities. "We strongly advocate for disability culture, community, and pride, and hope to serve as an online virtual disability cultural center for students who want to connect with other students."
Women
National Women's Studies Association (NWSA)
At the heart of feminist activism is the NWSA. This national organization is leading the field of women's studies in educational and social transformation. They're committed to highlighting the vital contributions of women's studies in the world of higher education and beyond. "NWSA recognizes that women's studies is broader than what happens in the classroom and acknowledges women's centers staff as feminist educators. Campus-based women's centers have a long history of working together with women's studies to transform the curriculum, the campus environment, and society at large."
---
Why Diversity Matters… On College Campuses
Diversity is definitely a hot topic, especially in higher education. Statistics of diversity are presented with proud transparency, and initiatives to create hospitable environments for a more diverse student body are widespread.
The call for equality, regardless of ethnicity, background, gender, religion, or identity is so important. But let's peel back these initiatives for just a sec. Are there other benefits to making classrooms a diverse environment? Research consistently shows this to be the case. Here are some of the positive side effects of diversity.
Personal Benefits
Going to college opens so many doors. Being exposed to a wide variety of individuals, cultures, and experiences allows you to see things from different perspectives. While challenging your own assumptions and perceptions of the world can be uncomfortable at times, this diverse environment enables a deepening self-awareness and expands your capacity for seeing complex issues in a new light. Depending on where you grew up, you may not have had access to a variety of perspectives. But college presents a real opportunity for long-lasting friendships and influential relationships with people who are very different than you.
Academic Benefits
It's a fact—we learn more from people who are different from us. A survey conducted by Geoffrey Maruyama and José F. Moreno found that faculty members "strongly believe that racially and ethnically diverse classrooms enrich the educational experience of white students." Another study, conducted in 2004, examined the influence of racial and opinion diversity in small group discussions of over 350 individuals. In discussing a hot-button social issue, dissenting perspectives shared by people of minority groups were perceived as more novel and led to broader thinking and consideration of alternatives than when a white person shared a similar opinion.
Professional Benefits
The population of minority groups is expected to increase to 55 percent of the workforce by 2050. Being able to engage coworkers with sensitivity and having experiences to draw from your education is helpful preparation. Confidence in interacting with a global society will make you an asset in whatever career you pursue. As research by Deloitte points out, a trend in diversity initiatives in companies is to hire and foster a "diversity of thought" in the workplace. "The implication of this new frontier in diversity is that leaders and organizations must let go of the idea that there is 'one right way' and instead focus on creating a learning culture where people feel accepted, are comfortable contributing ideas, and actively seek to learn from each other."
Global Benefits
Universities have always been at the cutting edge of culture, leading and responding to the issues of our time. Cultivating a culture of multiple perspectives in places of research and academic conversations have lasting effects rippling outside the world of academia. Many of the universities listed in our Top 10 List are doing important work in research, both on the topic of diversity, as well as bringing different perspectives to other fields as well.
---
Sources:
https://www2.ed.gov/rschstat/landing.jhtml
https://www.aacu.org/sites/default/files/files/mei/milem_et_al.pdf
http://www.apiasf.org/about_us.html
http://www.collegefactual.com/
https://dupress.deloitte.com/dup-us-en/topics/talent/diversitys-new-frontier.html
http://www.forbes.com/sites/schifrin/2015/12/20/diversity-at-top-colleges-heres-the-proof/#32bcc4e5e5b9
https://www.forbes.com/sites/work-in-progress/2015/02/03/20768/#104239486490
http://www.hacu.net/hacu/HACU_101.asp
http://www.intlstudent.org/
http://www.latimes.com/local/california/la-me-ucla-diversity-20160620-snap-story.html
http://www.lgbtcampus.org/find-a-lgbt-center
www.Nbsu.org
https://www.hnu.edu/
http://www.niea.org/
http://www.nwsa.org/
http://www.rutgers.edu/
https://www.scientificamerican.com/article/how-diversity-makes-us-smarter/
http://time.com/4347099/college-campus-protests/
http://www.usnews.com/education/best-colleges/articles/campus-ethnic-diversity-methodology
https://www.usnews.com/education/blogs/professors-guide/2009/08/12/why-does-diversity-matter-at-college-anyway