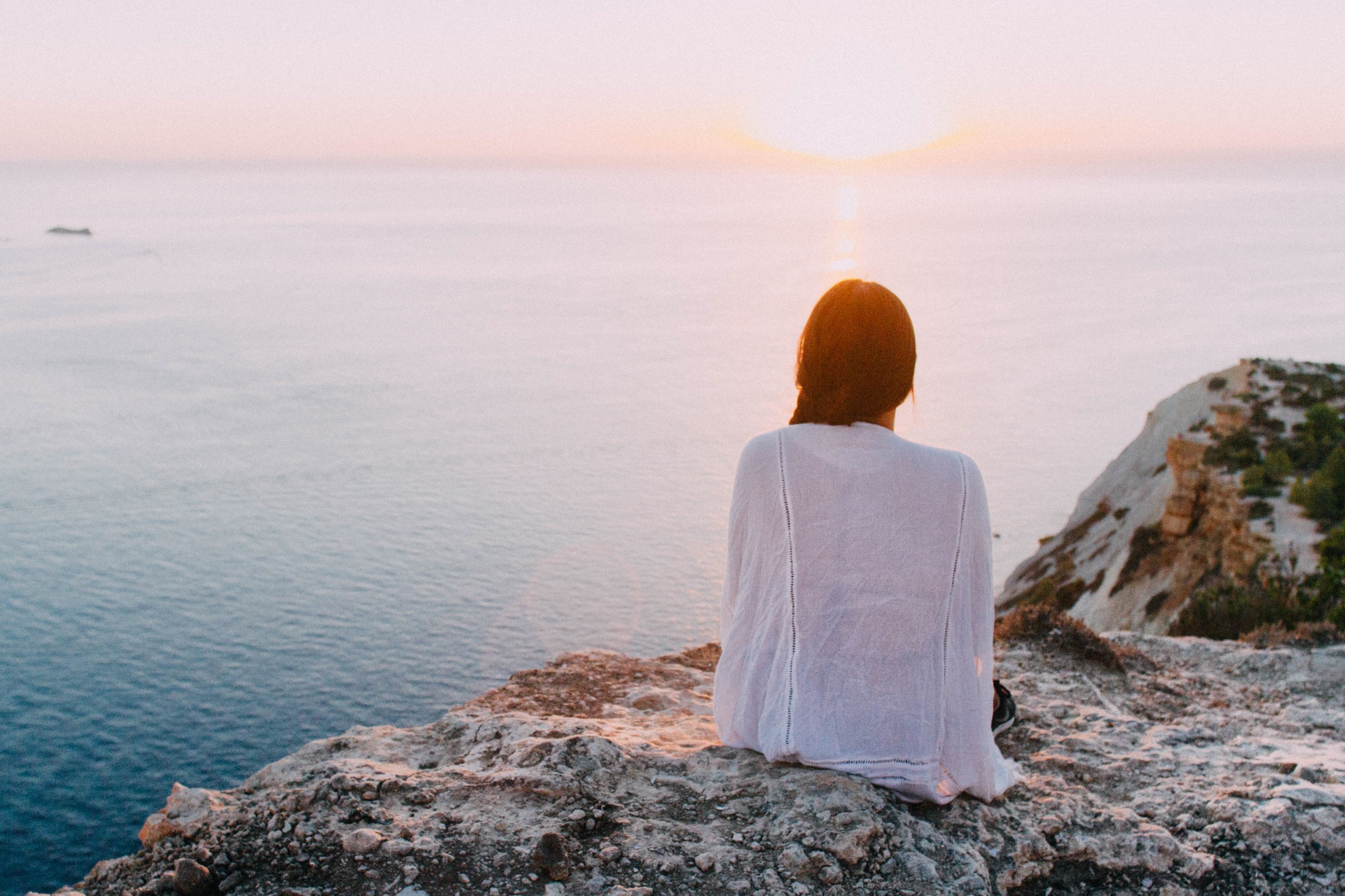 The world offers us diversity in sights, people, and experiences. From the international friends who open you up to new ways of thinking or to getting outside of your comfort zone, living in a new country can give you an education you can't get anywhere else. South Korea leads in technology with an environment that will make you feel like you've stepped into the future. The United Kingdom is full of crowded fog-filled cities, idyllic countrysides, castles and manors. Deserts, jungles, historical war sights, famous architecture and art, the wonders of the world, all this and more are within your reach. Sure, you could pull up a new tab on your browser and Google pictures of these things, but there's only one way you'll truly get the experience: by going there. And one of the only ways to immerse yourself in the culture, the actual culture and not just a tourist experience, is to study abroad.
I'm Already Away from Home at College — Why Should I Study Abroad?
You'll be hard-pressed to find a reason to not study abroad. The following tap the surface of the benefits to studying abroad. You may find something special along your journey that's just for you even.
You'll meet a new culture. As Americans, we tend to see the world through the lens of our media or vicariously through books and movies like Eat, Pray, Love and Indiana Jones. Once you turn off the television, put aside the newspaper, close your computer screen, you're back from your short mind trip elsewhere with maybe a faint inkling of the bliss a person can discover in Italy or the taste of the ocean off the coast of Israel. When you study abroad though, you experience the nuances of a culture you can only realize when you are actually a part of that culture.
You'll see new sights you can't find anywhere else. You can't see the Roman ruins when you're at college in Ohio or the art of the Louvre even from a cultural hub like NYU. You can't feel the breeze rolling off the Irish countryside or smell the must of Venice — not unless you're there, day in, day out. Often when you study abroad in one place, you can take weekend trips or holiday trips to neighboring countries. For example, if you're studying in Rome, you can also visit Florence, Venice and other nearby towns in your free time.
You'll make lifelong friends. Just like at college, your study abroad program will bring you and your peers together with a collective experience — but on an even smaller, tighter-knit scale. Many of the people you'll study abroad with could be the same people standing beside you on your wedding day. Beyond that, if you do this study abroad thing right (see below for tips), you'll make friends with the locals. You'll be surprised to find how easy it is to connect with people who at first seem so foreign, just because they're from a foreign country. But when you connect with people from different cultures, you open up your mind to different ideas and perspectives, and the world doesn't seem like such a scary place anymore.
You'll learn in a new environment with different teaching styles. There may be something lacking in your program at home. For an engineer, this could be a piece of equipment that a foreign university has. For a foreign language major, this could be the practice and real-life application of the vernacular. Even if your program has it all, a study abroad program offers new insights into your areas of study and a fresh backdrop where you'll learn them.
You'll have something to put on your resume and to talk about in future interviews. This is major. When future employers see that you've studied abroad, they expect you have an open mind, a willingness and aptitude for learning, perhaps even language skills, and a great global outlook, which is major for any industry. Expect to share a lot of your study abroad tales in future interviews and know that these stories will help set you apart from your competition.
What Are My Study Abroad Program Options?
Study abroad isn't one size fits all. There are many program types, durations, and channels. Programs can be administered through universities or through outside organizations. Your university may have international centers that come in many shapes from academic buildings in the heart of a city to castles nestled in the countryside. Some study abroad programs may require a second language, others teach you a second language, and others yet may immerse you in a culture that speaks English. So try not to jump into the first study abroad program you meet. Do your homework and research different options, and find the one that fits best into your academic plan, goals, and budget. It is important to talk to your academic advisor who can help lead you to your school's specific opportunities and opportunities unique to you and your interests.
For example, the University of Iowa's study abroad program site states:
The University of Iowa offers approximately 75 study abroad programs scattered across every continent (except Antarctica). If none of the UI's programs are right for you, you may participate in a program offered by another U.S. university or foreign university. The possibilities are nearly limitless.
In general, as long as you're in good academic standing, you'll find the following program durations at most universities:
Full-year
Semester-long
Summer
Two-week-long
Your school will most likely offer these programs in various durations:
Exchange where you'll study at a partnering international institution.
Language study abroad (LSA) takes you deep into the culture of the language you're learning.
Foreign study programs where you'll study your major courses in a foreign land that will help enhance your academics, like environmental science studies in southern Africa.
Transfer term programs allow so many credits to apply to your degree at a non-affiliated but approved institution.
Internships and fellowships abroad can give you great experience for your future career. "Working at a company outside the U.S., gave me a bigger sense of the world as a whole. I feel that a similar small business in the U.S. would only focus on connecting with other U.S. entrepreneurs, while HerBusiness strived to connect people not only in Australia but across oceans as well. This international perspective, helped give me a more complete picture of the world we're living in and a desire to travel and learn more about other cultures as well," said Laura Sorensen, 2012 marketing and communication graduate of the University of Iowa.
Yes, Yes, Yes! I Want to Study Abroad! But When Should I Go?
A large majority of students study abroad in their junior year — about one-third in fact. But there's nothing wrong with joining the two-thirds who follow their own path. Recent high school graduates (in a gap year), freshmen, sophomores and even seniors have found study abroad programs that fit into their college plans. You can bet it's a great time to board that plane if you have an open mind, an academic focus, and goals for studying abroad. But know that there are pros and cons for going abroad too early or too late in your academic career.
Begin to research your university's (and other's) study abroad options early. Some programs are only offered in the fall or spring semester and application deadlines come quickly. Speak with your academic advisor to get the process started.
Hold Up — How Will I Afford Studying Abroad?
Don't put a price tag on this opportunity. If you've figured out how to swing college, you can figure out how to afford your study abroad program. It's true that most study abroad experiences will cost you more than your current tuition. Some programs can rack up a bill of more than $30,000 a semester — and that's just for the cost of the program. You will also want to estimate your travel, lodging, dining, sightseeing, and other expenses you'll accrue along the way. These expenses, depending on how you live and indulge, can range from $5,000 to $10,000 on top of your program fees and airfare. Seems like a hefty price tag for sure, but don't let that scare you away from this valuable experience. You'll never have an opportunity like this again. And trust us, there are many ways to pay for your study abroad.
People, organizations, nonprofits, and more want you to study abroad, and they're giving out scholarships to make sure you can. Apply for as many as you can because scholarships are gifts you never have to pay back. Need help finding scholarships? Check with your school first and then look to the Council on International Educational Exchange (CIEE) site for more options.
Financial aid never fails, though you're probably reluctant to keep adding to it. There are many study abroad financial aid programs and even grants available. You can also look into private loans depending on what works best for your situation.
If you qualify, you can also get help from federal student aid. Some international schools participate in these programs, so be sure to check if your potential schools do participate and apply early.
And just as there are many ways to pay for college, there are many other ways to afford to study abroad. You could borrow from family members or tap into savings accounts. Do what works in your budget and for your situation.
How Can I Cut Costs When I'm Studying Abroad?
Get creative! You can spend little and experience a lot. First, consider off-the-map locales that aren't as popular (or expensive) as your common European study abroad excursions and have lower price tags. Plan your trip in advance to get the best airfare. Find credit cards that don't charge exchange fees. Nab an International Student Identity Card for savings on food, student activities, airfare, magazines, and more. Also use your tech-savviness to save money on staying in touch with friends and family back home. Calling and texting can accrue roaming charges, but there are some apps (even free) that allow you to send messages back and forth. Or, stick to email.
Where Will I Live When I'm Abroad?
The food you'll try, the people you'll meet, the culture and sights you'll experience probably take priority as you're daydreaming about studying abroad. But you'll need to think about where you'll sleep and where your books will live every evening. Typically, most program coordinators will hook you up with your housing when you enroll in your study abroad program. The University of Evansville, for example, accommodates students in its English study abroad program with a 100-room Victorian manor, where you both learn and live:
Imagine studying in a 100-room Victorian manor house in the rolling English countryside one hour north of London. At Harlaxton College, you will do just that! And you'll share the manor with a community of committed faculty, supportive staff, and fellow students from UE and our partner colleges.
Most programs will offer you one of three housing options which you can opt in or out of as long as you find an alternative accommodation: dorms, apartments or homestays with a host family.
Dorms allow you to find community with a group of your peers such as other study abroad students, a mix of study abroad students and local students, or entirely local students. This housing gives you freedom to come and leave as you please and won't drain your wallet. However, much like with dormitories in the states, you can run into noisy neighbors and tight spaces. Be sure to research meal plans and furnishings before you leave.
Apartments give you the independence and freedom you can't get with a dorm of peers. Consider rooming with another study abroad student or better yet a local student who can show you around and immerse you into the culture. You may have trouble finding a reliable roommate you can trust before going abroad, and you may even run into a scam or two, so be alert and cautious. You may also struggle finding a furnished apartment or one you can or care to afford. You'll also most likely be accountable for utilities and for all of your food. But if all — the roommate, the price, the furnishings — falls into place, you could have a truly life-changing study abroad experience on your own terms.
Homestays place you with a local family, couple, or host parent. Your rent includes a single room (which you may or may not share with another student), food, and utilities. This option provides you the support of a local who knows the area. You can try authentic dishes and get insight into the culture you may miss otherwise.
There are plenty of other options as well, such as hotels or hostels. And know: you have the power to opt out of the housing your program offers and choose whichever you think would benefit you most.
Will I Still Graduate in Four Years if All Else Goes as Planned?
Yes, even if you study abroad you can still graduate in four years or however long your typical college program takes. If you plan ahead and make smart choices in terms of study abroad curriculum that will transfer and count toward your degree, there is no reason you'll come back home behind in credit hours. Some programs offer accelerated classes where you'll be even better off when you return the next semester or year. Purdue's study abroad FAQ site states:
We work hard to make sure that taking part in one of our programs will not delay your graduation. With reasonable planning, any Purdue student can have a great international experience and still graduate on time.
So be sure to work with your academic advisor if you want to ensure your timely graduation.
How Can I Make Sure I Don't Stay in the U.S. Even When I'm Studying Abroad?
Often our bodies can walk in one location while our heads wander in another. Many study abroad students can fall victim to staying back in the states even when they're living and learning in a new country. Someone may have gone to Barcelona for four months and return to their university without really experiencing the city or its people. Follow these tips to ensure you mingle with the culture and get the most out of your study abroad experience; the United States will be there when you're done.
Forget about FOMO (fear of missing out). You will miss out on some things while you're studying abroad. But guess what? Everyone else will miss out on the experiences you can have in your host country. Ignore the photos on Facebook and Instagram. You're abroad! Fear what you could miss out on while you're in your host country and be sure not to do so.
Stay in touch with people back home, but don't constantly text, Snap, or talk. You'll miss your family and friends, but you'll miss out on a lot if you're always connecting with them. Satisfy your social side with the locals, some of whom could even become lifelong friends. If your family and friends worry about losing contact with you, consider writing a weekly blog post that lets them know what you've been up to, and why you've been so busy.
Explore your area. When you were at college, you probably spent most of your free time hanging out with friends or napping. Don't nap while you're abroad. You can sleep when you're home. Be sure to research your country and all the top places to visit around your area before you arrive.According to Kaitlin Ungs, 2015 Iowa State University graphic design graduate, who studied abroad for four months in Rome, "When I was looking for things to do, I just Googled the area. TripAdvisor is really amazing. If I didn't have internet access, the best way to find things was to literally get lost. The best restaurants will have the longest lines, so find the long line and wait in it. Bartenders, waiters, and your teachers will tell you all the hot spots. If all else fails, search your area on Facebook. There's bound to be events or groups for you to explore. It's impossible to reach everything in one trip, even after living somewhere for 4 months, but you can definitely see some amazing things no matter how long you are somewhere."
Ditch your language for the foreign tongue and make some local friends. You'll feel right at home alongside other study abroad students, especially if they're from your same school, but you'll miss out on all the country has to offer by doing so. Try to learn the language of your host country before you go or even while you're there. Connect with locals. You'll have plenty to talk about just by comparing cultural norms and experiences, and they'll be able to show you exclusive places only locals know about.
Respect the country you're visiting by learning and abiding by their laws and cultural norms and social protocols. Tips offend servers in Japan. Cheeseburgers are eaten with a knife and fork in Norway. Sweatpants should be reserved for gym-wear and sleepwear in most European and Asian counties. Know the customs unique to your study abroad country and follow them. Just because you're "not from there" doesn't mean the rules don't apply.
So How Can I Get the Most Out of My Study Abroad Experience?
Each study abroad student will have his or her own goals they hope to achieve from studying abroad. Whether you're looking to gain a more rounded and realistic world view, broaden your language skills, grow as an independent and savvy person, or have a handful of stories that show your aptitude for adjusting and persevering to tell to future employers, you can do so by engaging with the locals and exploring your area. Plan trips for your afternoons and weekends and opt for museums and cultural centers more often than shopping centers, pubs, bars, or cafes. You're abroad to have a good time, but you're also abroad to learn and grow as a person. Buckle down on schoolwork and avoid partying every night even if the drinking age in your new country is legal where it isn't back home. Another major piece of advice: put down that smartphone or camera. You may want to document every single last grain of sand that makes up your study abroad home, but you'll miss out on living the experience by doing so. Chances are, if it's a great experience, your mind will document it just as well.
Are Courses Different Abroad Than at My University?
The quality of your courses depends on your program. There are high-standing universities with top academics around the world, but there are also study abroad programs that staff their abroad facilities with American professors. Plus, university and third-party programs often bundle you with other students from various universities and academic backgrounds. Beyond that, many study abroad students have many things on their minds to see and learn far from academics. If your mind is on academics, be sure to ask important questions to program coordinators to make sure the courses will be up to snuff by your standards and will be worth your time.
In order to encourage you to explore your host city and surroundings, classes are largely held in the mornings. You can tour ruins in the afternoons. You can visit museums. Sometimes you even have Fridays entirely free, so you can travel via plane, train, or automobile to another city for a three-day weekend.
What Majors Can Get the Most from Studying Abroad?
All majors can and should study abroad. You can even learn something new that's outside of your major while you're in another country and already outside of your comfort zone. But some majors seem to be tailor-made for study abroad programs.
Foreign language majors learn best when they speak to and with natives. Plus, they can learn the culture and traditions that intertwine with the linguistics. A Spanish major can learn the nuances of the language and pick up on actual conversational applications when in Barcelona or Madrid. German language majors can grow their language capabilities in Berlin. Even some programs in England have advanced courses in foreign language that can increase your skills.
Art and design majors can find their muse in the sculpted streets of Rome or practice where the great masters of the past created in the Netherlands. Architecture students can study Gaudi's unique and organic-inspired buildings. New professors can open your eyes to new techniques or styles. Living outside your comfort zone can bring out some of your best and most inspired work.
History and art history majors can leave their phone-book-thick textbooks behind and see the historical sights and art they're studying. Florence and Rome have museums and historical centers with the Renaissance art that defined realism. In England, students can spend a class or a weekend visiting Stonehenge, Buckingham Palace, and Warwick Castle. Learn through experience, and explore the history around our world.
Anthropology and archaeologist majors listen to lectures about major figures in their fields traveling around the world on grand adventures of scientific and social discovery. Get out there with them! You can be a fly on the wall in New Zealand. You can learn about the Tanzanian natives and their culture. Apply what you've learned with actual field work in Egypt or Croatia. No matter where you go, there's a society to observe and explore.
My Mom Doesn't Like the Idea of Me Overseas. How Can I Stay Safe?
You may be ready to board your plane or you may be as apprehensive as your parents or guardians to live in a foreign land alone, but studying abroad can be as safe as your current city and university with some additional precautions.
Try to learn the language, at least minimally enough to be able to communicate in times of emergency for food, water, shelter, or directions. Not everyone knows English.
Know how to read a map and study one of the area before you arrive. The better you know the area, the better you'll be able to stay where it's safe and be able to find home every night.
Scan all your important documents to upload onto your computer and keep your hard copies in a safe place (maybe a safe).
Practice caution when drinking or partying. No matter what country you're in, losing your senses can end badly.
Research your healthcare options. Will you have to buy healthcare insurance while abroad? What's covered? What can you do in the event of an emergency? Be prepared even before you touch down.
Be wary of pickpockets (keep those purses and backpacks zipped and those wallets close to your heart!) and other swindlers. Use common sense and consult with a trusted local whenever you're in doubt.
Travel with a group of trusted peers and locals. You'll stay in the safe areas, and you'll find safety in a group.
What Should I Pack and What Should I Buy Once I'm There?
You will want to have your things. We're Americans after all! As hard as it may seem, do try to pack conservatively. You're not going to England to show off your entire wardrobe you've spent the last few years building. You're not spending months in Rome to watch and rewatch a season of Girls.
For your carry-on bag:
Important documents: your passport, ticket, credit/debit cards (don't forget to notify your banks!), cash, and information like your new address.
A change of clothes or two in case your checked luggage loses its way.
Travel-sized toiletries and essentials to your daily routine (eye glasses) — you can buy the rest when you get to your host country.
Your laptop and chargers.
Any prescription medication. If you're staying for three months or less, you can bring enough for the length of your journey. If you're staying longer, speak to your doctor. Prescriptions cannot be transferred, but you will have to meet with a doctor abroad.
A money belt or fanny pack. No, we're not joking. This is the best way to keep your valuables close to your heart and away from danger, from others or yourself (don't pretend you haven't lost anything before!).
For your checked luggage:
Prepare to dress in layers. Pack a good assortment of clothing types and some accessories, but don't bring everything. You won't wear everything and you will regret having that baggage weighing you down.
Bring comfortable walking shoes and some nicer shoes for events or going out.
If you're staying with a host family, pack a special gift as a gratitude for them opening their home to you and to start the relationship off well.
Do pack family and friends' photos, but remember not to overdo it. You don't want to gaze at your graduation picture and long for home and your parents the entire time you're abroad.
An extra bag or make sure there's room for things you buy and want to bring home from your study abroad home.
More toiletries. But remember, if you can buy it in a few days after you get to your host country, leave it out of your bag. That's precious space you may waste.
School supplies unless you plan to buy abroad. Don't forget that you're going to learn when you're abroad!
Depending on your living situation, you may have a place entirely furnished. Think about things like bedding and towels.
To buy when you're in your host country:
Toiletries, especially sunblock.
School supplies.
Any housewares you need that you couldn't pack and that aren't provided.
My Bag Is on Standby for Packing. Now How Do I Get Started?
If you've made the decision to study abroad, you go college student! Getting started is easy. Follow these steps, and you'll be well on your way to an enjoyable, memorable, and even perhaps life-changing study abroad experience.
Determine your study abroad goals.
Research your university's study abroad options.
Look into other third-party study abroad programs if none of your university's fit your goals.
Talk to your academic advisor.
Start your applications and know the deadlines.
Figure out your financials.
Start researching the area you'll be in and making some plans (but be flexible!).
Buy your plane ticket early, and have all your important documents ready to go.
http://www.huffingtonpost.com/stacie-nevadomski-berdan/busting-the-top-10-study-abroad_b_4175861.html
http://www.forbes.com/sites/alexadavis/2014/07/10/6-ways-to-cut-the-costs-of-your-study-abroad-program/#6353f3da7c57
https://www.evansville.edu/studyabroad/harlaxton.cfm
https://www.studyabroad.purdue.edu/students/questions.cfm