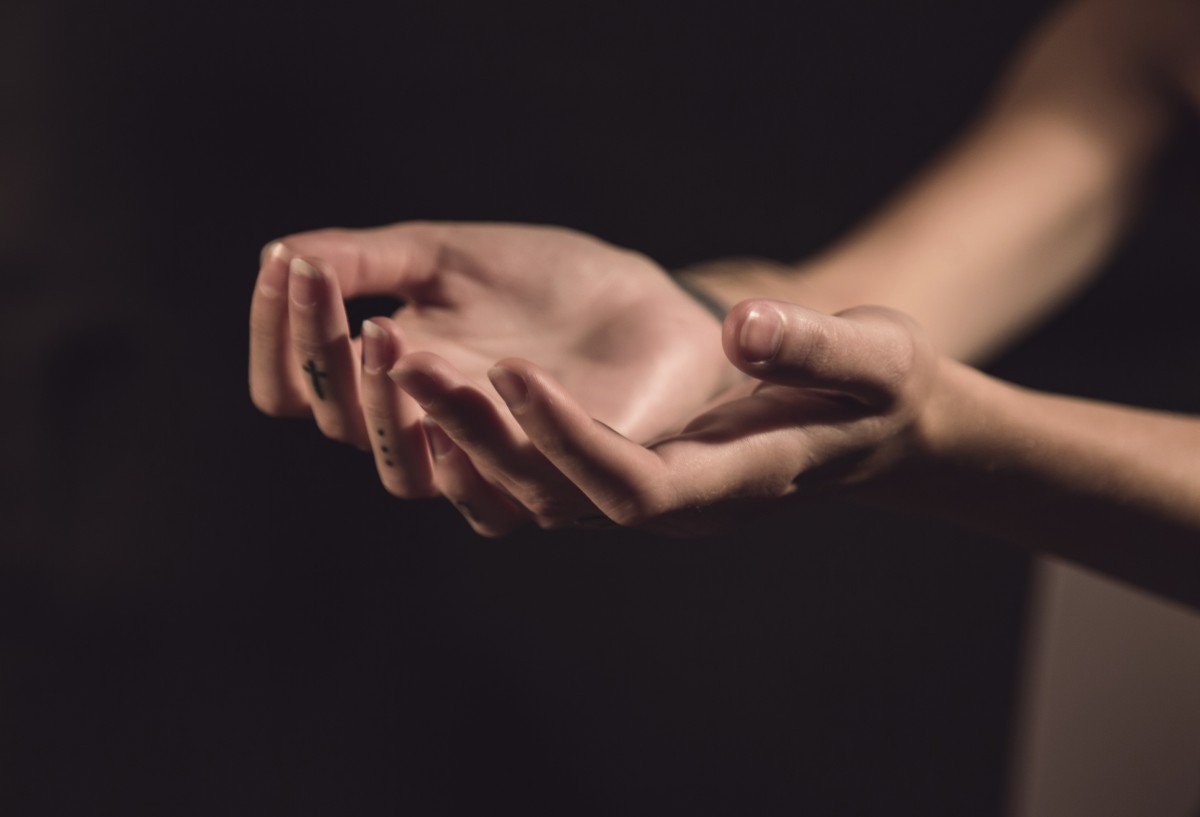 A faith-filled MBA candidate is very different from a secular student. These students crave morals, ethics and real-world application from a Christian viewpoint. That's why it's essential to select a university that not only accommodates a busy schedule, but also supports Christian beliefs on issues that come up in the business world.
---
| Rank | University/College |
| --- | --- |
| 1 | Campbellsville University |
| 2 | Regis University |
| 3 | Pepperdine University |
| 4 | Saint Leo University |
| 5 | Charleston Southern University |
| 6 | California Baptist University |
| 7 | Belhaven University |
| 8 | Andrews University |
| 9 | Creighton University |
| 10 | North Greenville University |
---

The MBA program can be completed entirely online, making it ideal for those who are already busily involved with work, family or ministry commitments. With both a general business administration program as well as specific ministry focuses, North Greenville   students hail from all over the nation, creating a tight-knit virtual community.
THE CLASS EXPERIENCE
Students are not required to make any on-campus visits, and the courses itself are designed by the faculty teaching them. No cookie cutter curricula to be found! Most students complete their MBA in two years or less, and rich interaction is encouraged with fellow online students and faculty to lend support and success.
THE STATS
Entering Class: Bachelor's degree, GMAT scores, active employment or another circumstance that takes you away from traditional university life
Success: 57.9% acceptance rate, 41% graduation rate
Tuition: $15,300
THE U FACTOR
North Greenville is the only university in the nation that offers a Christ-centered online MBA. While all of the schools profiled here are Christian-based, North Greenville stands alone in actually working faith into day-to-day business operations and fields of study. They accomplish this through live-streaming chapel services so students who are attending exclusively online can still feel connected to the faith happenings onsite. Ministries get involved as well if you're local enough to attend or even if you'd like to lend support and expertise from afar. Instructors have a lot of real-world experience, which comes out in the classroom regularly – making it a great, applicable school for its students.
THE MILITARY BENEFITS
Military benefits are available but are specific to each individual. Those who join ROTC will receive not only scholarships and leadership development, but also will be honored at North Greenville's annual military appreciation day each November for those who are able to travel to the campus.
---

With over 85% of their online students maintaining full-time employment while working toward their MBA, Creighton  is a school that truly understands the value of time. Students can move through the program and come out with their degree in under two years. Classes are taught by an award-winning faculty that hold more CFA charters than any other university in the world.
THE CLASS EXPERIENCE
Creighton allows online MBA students to complete a dual-degree program. This is another example of the value of time – getting more education in the same span of time. Students are required to take a set amount of classes at specific times to achieve this, although a self-paced option is also available.
THE STATS
Entering Class: Bachelor's degree from a variety of disciplines, at least one completed statistics course
Success: 76.7% acceptance rate, 67% graduation rate
Tuition: $33,000
While the program is based online, students are encouraged to attend campus for small windows of time for networking and in-person learning.
"
The reason I chose this program even though it's an online program is they had a couple residencies and I got a chance to really get the class together and know one another very well… It was just a great experience and brought all the pieces together into a cohesive story, and a better understanding of the program and what I was learning.
THE MILITARY BENEFITS
Active military and veterans receive a 30% tuition discount.
---
As one of the most diverse colleges in the nation, Andrews University 's online MBA program is taught from the stance that education leads to making a difference in the world through grads going into both ministry and the business world with ethical, honest standards. From cultural awareness to Christian principles, you will find a high level of integrity at Andrews University.
THE CLASS EXPERIENCE
Andrews University requires all online MBA students to be on campus for the final three weeks of summer coursework, so students are able to personally meet and network with their peers.  The three-week intensive of the above mentioned final summer coursework is valuable to both the school's educational goals and gaining real-world perspective in a classroom. Being part of the Andrew's University community, online students are treated with the same regard as campus students, even walking together at graduation.
THE STATS
Entering Class: GPA: 2.60
Success: 38.6% acceptance rate, 29% grad rate, 78.8% retention
Tuition: $32,769
THE U FACTOR
Andrews University is selective— admitting a limited number of students per year- so they can offer individual attention. Even their online classes possess an average 9:1 student-faculty ratio.
THE TECHNOLOGY
Software: Vault
Each class utilizes video, audio and online library resources, as well as accompanying traditional textbooks.
THE MILITARY BENEFITS
Andrews University provides benefits and tuition discounts for active military and veterans. They also have a special program that provides assistance to surviving spouses of servicemen killed after September 10, 2001.
---

Get a kick out of college! Belhaven  offers a unique Sports Administration concentration, which brings MBA students to their program from all over the nation. Combining faith with real-world budgets, students have the flexibility of earning their online MBA without spending a huge amount of money. In fact, unlike many other MBA programs, you can earn an MBA with a specialty concentration for under $20,000 in total tuition.
THE CLASS EXPERIENCE
The self-paced online MBA aims to train students to develop a rare level of discernment that is necessary for survival in the business world. Combining Christian faith, technologically advanced tools and an advanced degree business curriculum that fits an already busy life, students who come to Belhaven online are pleased with the quality of education they receive.
"
At Belhaven we believe you can earn your degree without sacrificing the important things in life.
THE STATS
Entering Class: At least two years of full-time work experience, 2.8 cumulative GPA.
Success: 55.76% acceptance rate, 27% graduation rate
Tuition: $18,900
THE U FACTOR
Although the MBA program is completely online, students are encouraged to collaborate and utilize online message boards and chats to make that possible.
"
I receive a lot of attention from the professors because we can talk via email, on the phone. The classes have taught me how to be a real professional business person while incorporating biblical scriptures into practices.
THE TECHNOLOGY
Software: internal university software
THE MILITARY BENEFITS
Belhaven is a military friendly school – an honor that is bestowed upon only the top 20% of educational institutions in terms of their ability to accommodate and assist military personnel and their families. Call the school directly for details on discounts, assistance and more.
---
Enroll in a master's program, go on a journey or do both by applying to California Baptist University . CBU provides both a personal and spiritual approach to learning including theory and application. Both on-campus and online MBA students will benefit from the amount of self-reflection required in this MBA program.
THE CLASS EXPERIENCE
The online learning programs make it easy to transition from a bachelors to a masters degree, all with CBU. Unlike many online MBA programs that do not cap the number of students until the classes have reached beyond reasonable capacity, CBU keeps class sizes low and intimate so even online MBA candidates get personalized attention.
THE STATS
Entering Class: Bachelor's degree in business, completed GMAT, min 3.0 GPA
Success: 78% acceptance, 41% graduation
Tuition:  $24,840
Satisfaction: 97% Student Satisfaction
THE U-FACTOR
Their programs have been popular and successful enough that they have established several extension sites throughout Southern California. They offer both online and hybrid programs for the progressive student. New online students also benefit from an Online and Professional Studies Information Session, which happens conveniently online just like your future classes. This will help you navigate through key dates and deadlines, as well as going into the fast-paced MBA program well-prepared.
THE TECHNOLOGY
Software: Blackboard
Other Programs Used: Jabber video
THE MILITARY BENEFITS
Veterans are encouraged to apply for veterans education benefits.  Accelerated military degree programs are also available. CBU is a Yellow Ribbon program participant.
---
At Charleston Southern University , learning is much more realistic for grad students who are already working full time. Classes can be completed at the student's convenience, making it ideal for employed students who can only study nights or weekends. Charleston Southern requires all of its MBA professors to be members of the Christian faith, meaning they actively teach relevant business practices as applicable to age-old biblical principles. The school's motto is "integrating faith in learning, leading and serving," and their faculty participates in all three facets. CSU has also received specialized accreditation through the International Assembly for Collegiate Business Education. Your degree through CSU will be legitimate, valuable and career building.
THE CLASS EXPERIENCE
Students can concentrate in accounting, finance, information systems and general management. The program curriculum requires 33 hours of class time, which includes core, quasi-core and either a general elective or emphasis elective.
THE STATS
Start Dates: October, January, March, May, June
Entering Class: Average to above average GMAT score, no prior business degree required.
Success: Acceptance rate: 63%, 49% graduation rate
Total Tuition: $16,500
Satisfaction: 78% Student Satisfaction
THE U FACTOR
CSU is extremely conservative in its values, so devout Christians tend to fare well here with all the Christian events that include mp3 downloads of campus chapel sermons, regular podcasts, Christian athlete fellowships and more.
THE TECHNOLOGY
Software: eCollege
THE MILITARY BENEFITS
CSU has been a military-friendly school for over forty years. They are a Yellow Ribbon Program participant and also provide general military discounts per credit hour as well.
---
As one of the top online MBA programs in the nation, Saint Leo  offers 100% Internet learning and instruction and provide only accredited degrees. They also take a strong ethical standpoint in their MBA classes, challenging students to make faith-based and earth-conscious decisions in the context of stakeholders from a variety of backgrounds.
"
We are technologically available to students across America and all around the globe through our online learning resources, including students on active duty in the military.
THE CLASS EXPERIENCE
Since Saint Leo is completely online, students can go at their own pace. Take up to two courses per each eight-week term, and complete your MBA in as little as one year. Want to go slower? Online MBA students can take 5 years total to complete their degree when busier schedules interfere.
THE STATS
Start Dates: October, January, March, May, June
Entering Class: GPA of at least 3.0, hold bachelor's degree in business
Success: 76% acceptance, 23% six-year graduation rate
Total Tuition: $ $24,228
Satisfaction: 66% Student Satisfaction
THE U FACTOR
Situated in Florida, Saint Leo is home to a diverse population of students, both on campus and online. Their commitment to accepting students from all walks of life have resulted in a school that is supportive, realistic in student goal-setting and inspirational.
"
The online MBA program has been most challenging and convenient. It is not for the faint of heart as there are many assignments to keep you learning. The professors are respectful and timely, and generally go above and beyond to help you succeed.
THE TECHNOLOGY
Software: eLion network. Online learning also requires CD-ROMs, video and audio files accompanied by traditional textbooks.
THE MILITARY BENEFITS
Saint Leo participates in a variety of military benefit programs and also offers significant discounts on tuition. As of 2015, credit-per-hour cost is $496 for military, down from the civilian $673.
---
Hello, Malibu. Pepperdine 's top business program offers unique concentration options such as Digital Innovation and Information Systems and Dispute Resolution. The school also provides the Education to Business (E2B) program, which allows students to act as consultants for companies who have come to Pepperdine for assistance with current business challenges. Students can work directly with their executives for 14 weeks to put the business practices into place, solving real world challenges. Pepperdine has an onsite chapel for those who are able to make it onto campus, as well as instructors and values rooted in the Christian faith.
"
The real-world experience and immediate, direct feedback received from executives in our E2B project was invaluable in shaping my class experience. Case studies and simulations are good, but this was a real, live-fire exercise and therefore practical learning in every sense of the word.
THE CLASS EXPERIENCE
Students will complete 52 credit hours, significantly more than most online MBA programs, but will also enjoy the benefit of attending a university that has been ranked as a "Top Producing College & University" by the Peace Corp of America. Tracy Liu, a 2011 MBA graduate who now works for Disney recollects how Pepperdine's business program assists her today, "I continue to apply what I learned during strategy class to my job in the corporate citizenship strategy team at Disney."
THE STATS
Start Dates: May
Entering Class: GMAT: top scorers GPA: 3.0 Work Experience: 2 years minimum, most with management experience.
Success: 30% acceptance, 70% graduation
Tuition: $78,345
Satisfaction: 86% Student Satisfaction
THE U FACTOR
Pepperdine students can choose between the online MBA and the Flex MBA program, which provides a combination of online and on-campus learning. Pepperdine holds strong relationships with many overseas universities thanks to their International MBA program, which means a degree from this school opens many doors for those who wish to live and work abroad.
THE TECHNOLOGY
Software: WaveNet – provides both intranet resources as well as People Soft human resource and finance applications.
THE MILITARY BENEFITS
Pepperdine participates in the Yellow Ribbon Program to help fund tuition expenses.
---
Looking to leverage your second language skills? Regis University  offers a bilingual MBA option for those focusing on emerging markets. They also offer incredibly diverse MBA concentrations, including the Center for Service Learning.  Students participating in this program have the chance to work alongside community partners such as Jubilee of the Episcopal Church, Bienvenidos Food Bank and the Boys and Girls Club of Metro Denver. "It opened my eyes, ears and heart. I interacted with students from various countries, which enriched my cultural experience," said Leonida Kwamboka, recent graduate of the online MBA and current nun living in Kenya.
THE CLASS EXPERIENCE
Regis is a Jesuit university that fuses together top-notch education and the Catholic faith for an unforgettable school experience. Participation in discussions is required on a weekly basis, and regular assignments are given each week. Students have found that working with a global community in the online MBA program builds connections all over the world.
THE STATS
Start Dates: June, August, October, January
Entering Class: GMAT:3.5 on analytical writing GPA: 2.5 , working professionals
Success: Retention 82%  Graduation 60%
Total Tuition: $28,080
Satisfaction: 86% Student Satisfaction
THE U FACTOR
Regis doesn't offer just the standard online MBA. Students can focus on unique concentrations, such as Health Industry Leadership, Marketing, Operations Management and Emerging Markets Bilingual Program. Once accepted into Regis' MBA program, students have the flexibility of choosing their learning options. Some students will complete all required hours online, while others combine onsite and distance learning.
THE TECHNOLOGY
Software: WorldClass. Used for discussions, class participation requirements, assignments and testing.
THE MILITARY BENEFITS
Veterans receive college credit for military service, as well as tuition assistance. Active military receive 15% off the online MBA program, while veterans receive similar benefits. Regis University also participates in the Yellow Ribbon program.
---
Campbellsville University  has been offering online learning opportunities to working professionals for over 15 years. Realizing that not all faith-centered students want to be ministers, the online MBA program offers four optional tracks— business, HR management, marketing, and healthcare management. Unlike many faith-based online MBA programs, Campbellsville's degree programs are truly 100% online. No time is wasted on road trips to campus or mandatory onsite testing.
"
We've been really trying to meet the demand and needs and the flexibility for adult learners. We have been working diligently to offer a platform that allows that, so you don't have to quit your busy job…you can continue work at times that is convenient for you. 
THE CLASS EXPERIENCE
Students complete their online MBA in 36 credit hours via message boards, streaming lectures and independent study & research. A virtual help desk is also available to answer any questions you may have throughout the process. Campbellsville has a large population in many of its online classes, but they have been known to still provide each student with a small-class feel thanks to frequent use of various technologies like Skype, online chat rooms and forums.
THE STATS
Start Dates: July or January
Entering Class: Bachelor's degree, GMAT or GRE scores vary by each admission term, resume of work history, three letters of reference
Success: 68.5% graduation rate
Tuition: $21,240 for 36-hour program
Satisfaction: 88%  retention rate
THE U FACTOR
Campbellsville University is incredibly affordable for those working in ministry or secular jobs.
THE TECHNOLOGY
Software: Open-source learning platform Moodle
THE MILITARY BENEFITS
CU has been rated as a Military Friendly School for five consecutive years, and they offer tuition discounts to current and former military. Employment resources for veterans are provided as well as other military-only benefits: VA certification, GI and Post 9/11 GI Bill acceptance, and the Yellow Ribbon Program. You will also want to plug in with Semper Paratus Servire, a community of support, resources and scholarships for veterans.