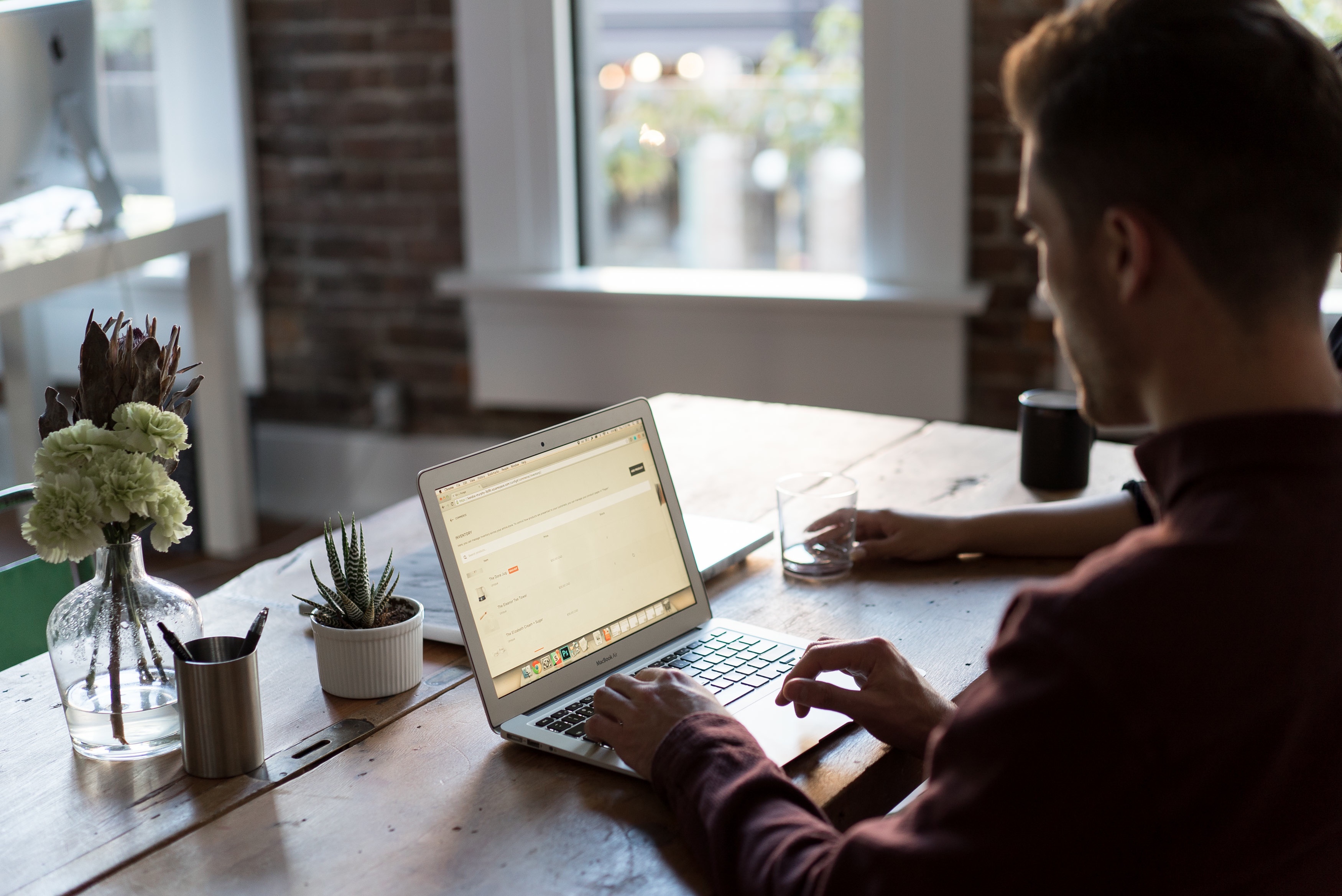 At universities.com, we research the most cutting edge Online MBA programs. We examine how each one exceeds the limits of an online education. Beyond top-notch faculty and curriculum, these ten Online MBAs help their students build their networks through experiences such as global immersion courses, in-person team challenges and hands-on consulting projects. Most importantly, each of the following ten public universities embodies the "U Factor," a multifaceted approach to connecting students to their future success.
---
Learn from around the world or in your own bed with Ohio University's Online MBA. Ohio University students spend most of the time working online but do get the chance to visit campus to take part in a Professional Development Workshop, an education conference focused around the Business School Centers of Excellence: leadership, entrepreneurship, sales, and international business.
"
They're able to go for a week [internationally], and we actually set up corporate visits for them so they can learn first-hand global business practices.
Find balance between family, careers, and an MBA with only one 7-week class at a time, 2 per semester. Each course requires roughly 15-20 hours of coursework per week with online videos, voice capture lectures, and virtual office hours. But don't be fooled by the time commitment, students can still graduate with their MBA in less than 2 years.
There's a reason Ohio University has won the title of "Military Friendly School," an award only 20% of schools in the country can brag about. From tuition assistance to work studies to counseling and psychology services, Ohio University caters to its military students and veterans. Plus, veteran students can even get credits for military courses taken while enlisted.
Come for the affordability, stay for the unique learning experiences. Students get to work with a personal academic advisor throughout the entire program and enhance their business and networking skills at the Professional Development Workshops or the international studies experience in places like Nicaragua, Poland, Germany, and London.
---
The Georgia WebMBA is a team effort. In order to give its students access to the most qualified and experienced professors, the program employs professors from a "consortium of 6 schools." It's also a tailored experience with a personal check-in call from Hope Udombon, the Administrative Director of the WebMBA and a Graduate Academic Advisor.
"
With every student that is admitted to the program, there is one contact, not just an e-mail. When [students] ask a question, it's not just a generic response—we go the extra mile.
Take on all the challenges of the online MBA together as one cohort with UWG's block schedule, where students attend the same classes at the same time each year. This synchronous system helps students stay on track and continue on the degree path together. The online system offers flexibility with pre-recorded lectures to watch on your own time, worldwide. Students have 7 days to complete essay exams and between 24 to 48 hours for computation tests.
The Georgia WebMBA offers academic and financial assistance for Veterans and active military students. Veterans take one exam to receive credit for their military experience and can apply for scholarships available only to military students.
Students meet their teammates and faculty in Atlanta for a weekend orientation complete with networking, team meetings and of course, UWG swag – gifts, clothes, stickers, etc. UWG goes above and beyond to personalize the experience.
---
Washington State Online MBA students instantly join a family of Cougars. And being a Cougar is more than just school spirit, it's a lifestyle. Through "Campus Connection," WSU live streams all events that happen on campus from a Cougar Mac-and-Cheese cooking tutorial to celebrity guest speakers so students worldwide can join in the action.
"
We've got this really robust community where students can communicate, create a community and do things they would do on a campus… I'm really proud of the way we've been able to extend our cougar spirit through the community and through our family.
The WSU Online MBA program is 100% online, eliminating any stressful trek to campus. WSU students have a synchronous plan of study with set deadlines but an asynchronous plan of study with flexible class times and study schedules. Classes are pre-recorded, making it convenient to attend class at any time of day. The faculty keeps online office hours for homework help and questions for at least 2 hours per week. With 100% of students employed when they start the program, the focus is on leadership skills to climb the corporate ladder.
Active duty members receive in-state tuition rates. Regardless of military status, all military personnel can receive academic and financial assistance, counseling, student loan repayment programs and the GI Bill acceptance. "We've had several people in the military who were finishing their careers in the military, and they think they don't have corporate experience. [We help them] transition and use the leadership skills that they do know," said Oliver.
A Cougar alumni membership gives students access to people and clubs all over the world— if there's a game watch party in Bangladesh, expect an invite.
---
Get all the benefits of that big, Texas education without getting lost on campus. This 100% online Professional MBA (PMBA Online) jumpstarts a student's career from day one. With the fully planned out Graduate Career Tracker, the ability to bulk up course loads, and a mentorship from a Naveen Jindal alum, students achieve their goals faster.
"
Our goal has always been to be among the best business schools in the nation, and we've done that with the help of our distinguished faculty members who are some of the brightest minds in the business world.
UT-Dallas provides the complete online experience for PMBA Online students: never having to visit campus and no distinct classes. Watch live and recorded lectures, submit exams and homework online, and work together with classmates on group projects. PMBA Online students have access to the Graduate Career Tracker to work on a different career development topic and skill each month.
Veterans can take advantage of the New Student Veteran Sponsor Program to work on professional development skills and employer networking. UT-Dallas also offers a free four-week Warrior SMART Brain Training course and designated study areas for veterans only.
With the entire year planned in advance, as well as a UT-Dallas alumni mentor, students are prepared to enhance their careers well before graduation.
---
Stress less and focus more by tackling one course at a time. ASU's W. P. Carey Online MBA offers the exact same on-campus curriculum, taught by the same faculty in the most digestible and flexible format. Take only one final exam—or complete that one final class project—every five weeks. Whew, that feels a lot less stressful.
"
Our faculty members are passionate about intellectual discovery and take great strides to ensure the online experience is enriching, engaging and impactful.
Students form teams for the program during the on-campus orientation. They watch lectures online and meet weekly throughout their six-week long class sessions featuring one course at a time. Classes feel intimate with fewer than 50 students and the ability to meet with professors through virtual office hours. W. P. Carey Online MBA provides an in-depth focus on Finance, International Business, Marketing or Supply Chain Management. Outside of classes, Online MBA students can join clubs, such as the student advisory board, where they help create a graduate community.
ASU's Veteran Benefits and Certifications assists military applicants by administering veteran's educational benefits and certifying enrollment.
ASU is serious about career connections. Online MBA students have access to a full suite of career resources, including dedicated career coaches and access to employers throughout the United States. Online students have been recruited by top corporations, including Amazon, Bank of America and Intel.
---
Students of the Penn State-World Campus get the roar on their resume with only two road trips to campus. After being placed into teams and completing two terms, students spend a full week at a successful company, serving in a consultant role while they learn how the business operates and what strategic challenges it faces. In the final term, students form different departments of a company: finance, supply chain, marketing, etc. and put the skills they've learned throughout the program into place with a program-wide competition.
"
Over 75% of the iMBA students in the past couple of years have been promoted or changed jobs to advance their careers while they were [an iMBA] student. People are really using what they're learning in their jobs, and employers are noticing.
From start to finish, students are placed into teams to replicate an actual business environment – building relationships while taking on the challenges of busy schedules and long distance. Even before classes begin, Penn State offers the ultimate convenience by delivering all the necessary books and materials directly to students' doorsteps. With individual study and group projects, the focus lies within 6 business areas: leadership, human resources, process management, customers and markets, information analysis, and strategic planning.
Penn State accepts both the Montgomery and Post-9/11 GI Bill. Specific grants and scholarships are available to only military students and their spouses, with the most popular grant saving up to 44% on tuition alone. Stuck in a battle zone with limited internet? No problem, responsive professors and special assistance from the school help to navigate around any challenges faced while in the military. And by receiving Yellow Ribbon Approval, the Penn State programs have been accepted by the Department of Veteran Affairs.
Between week long residency studies, a consistent team environment, and more than 630,000 alumni, students have connections to climbing the corporate ladder all over the world in almost every industry.
---
Be a Gator without the swamp. University of Florida's Internet MBA offers a cohort focused experience and access to pre-recorded lectures to watch at leisure. This program attracts working professionals seeking promotions and new career opportunities.
"
Although we are an Internet format, we don't consider ourselves as online only. We have a cohort mentality with the face-to-face connection, and students have a higher sense of camaraderie.
The program kicks off with an orientation weekend complete with a Ropes Challenge and Team Development. Then each week students watch 15-20 hours of pre-recorded lectures according to their own schedule. Once per term, students meet on campus with their cohort for group project presentations, networking and exams. By capping classes to 65 students, UF makes it easy to interact with classmates and connect with professors.

UF acts as liaison between student and VA, reporting enrollment and tuition and fees to VA. The school offers tuition deferment when using GI Bill as well as VA work-study positions via the collegiate veterans society and veteran office.
Not only are Internet MBA students invited to attend all alumni networking events held around country, UF will even fly students in for career fairs. Now that's dedication to networking.
---
The Fox Online MBA students have access a vault of 1,400 high quality lectures. These one-of a kind videos are produced in house with multi-camera shoots and interactive transcription, designed to enhance the learning experience.
"
When we talk about producing a course, we take that very seriously. We have a collaborative approach to the design, which includes weekly synchronous meetings through WebEx —a very well-designed activity-driven, student-centered approach.
The program begins with a week long residency at Temple's main campus for technology, team-building, and professional development workshops. After completing Accounting and Statistics courses, students hop on a course carousel. The carousel provides flexibility and allows students to concentrate on one course at a time over a 4-week period. Students hop off the carousel for the final capstone course. Courses are designed with multiple touch points including weekly interactive class sessions so the students have to be very active and collaborative.
Through participation Yellow Ribbon Program, Temple helps fund tuition expenses that exceed public in-state tuition rates.
Temple creates a community experience starting day one through its campus residency. Cue leadership development, team building and networking galore.
---
After 15 years, Kelley School of Business has grown from a graduating class of 14 students to the largest network of any business school in the country, with over 100,000 living alumni. From work-studies abroad to student-led cohorts, IU's Online MBA attracts students worldwide to further their careers.
"
We've had teams from different continents, and it works. They interact virtually with peers and submit assignments exactly the same way they do at their companies when working with colleagues in multiple locations.
Students meet on campus for two one-week trips packed with teamwork and networking. As a part of their team projects, students present business recommendations to top company executives. Throughout the semester, classes are always recorded for the working professional, and lessons focus on tactics that students can immediately apply to their work environments. Outside of the classroom, the Online MBA offers student-led communities such as consulting groups and marketing cohorts.
Indiana University offers the Kelley Veterans Club, where individuals can network and meet other people in a social network setting. IU also provides support for understanding healthcare benefits and scheduling academic programs. Most importantly, the student-run Student Veterans of America group offers resources, support and advocacy for military students.
Through the AGILE program, Online MAB students travel overseas and consult with small business in emerging markets. "Students roll up their sleeve for about 10 days and make an impact," said Ash Soni, Executive Associate Dean of Academic Programs.
---
Rack up your frequent flyer miles because MBA@UNC is a global experience. Students step away from the computer to travel to major business centers worldwide and attend thematic immersion courses. While many students are fully employed, UNC offers career transition skills and one-on-one designed career management strategy. Nearly 75 percent of students receive a promotion or a job change within the time they are in the program.
"
We have a strong emphasis on leadership development and career development. We mentor our students on their leadership strengths and weaknesses and how they want to get ahead.
MBA@UNC offers self-paced lectures tied with weekly interactive sessions in which the professor meets with a cohort of 10-15 students. Outside of class students interact through online wall posts, team projects and virtual communities. The online community system resembles social media platforms and makes it easy for students to discuss projects and ask questions. Online MBA students even join in STAR projects (Student Teams Achieving Results), a hands-on learning program in which students build actionable strategies for organizations.
Veterans represent an average of 22% of the enrolled MBA students. MBA@UNC supports veterans with a waived application fee and offers a student community of military veterans.
Students experience two or more global immersion weekends, traveling to leading business centers and learning amongst global business executives. Past trips include Singapore, London and Johannesburg.