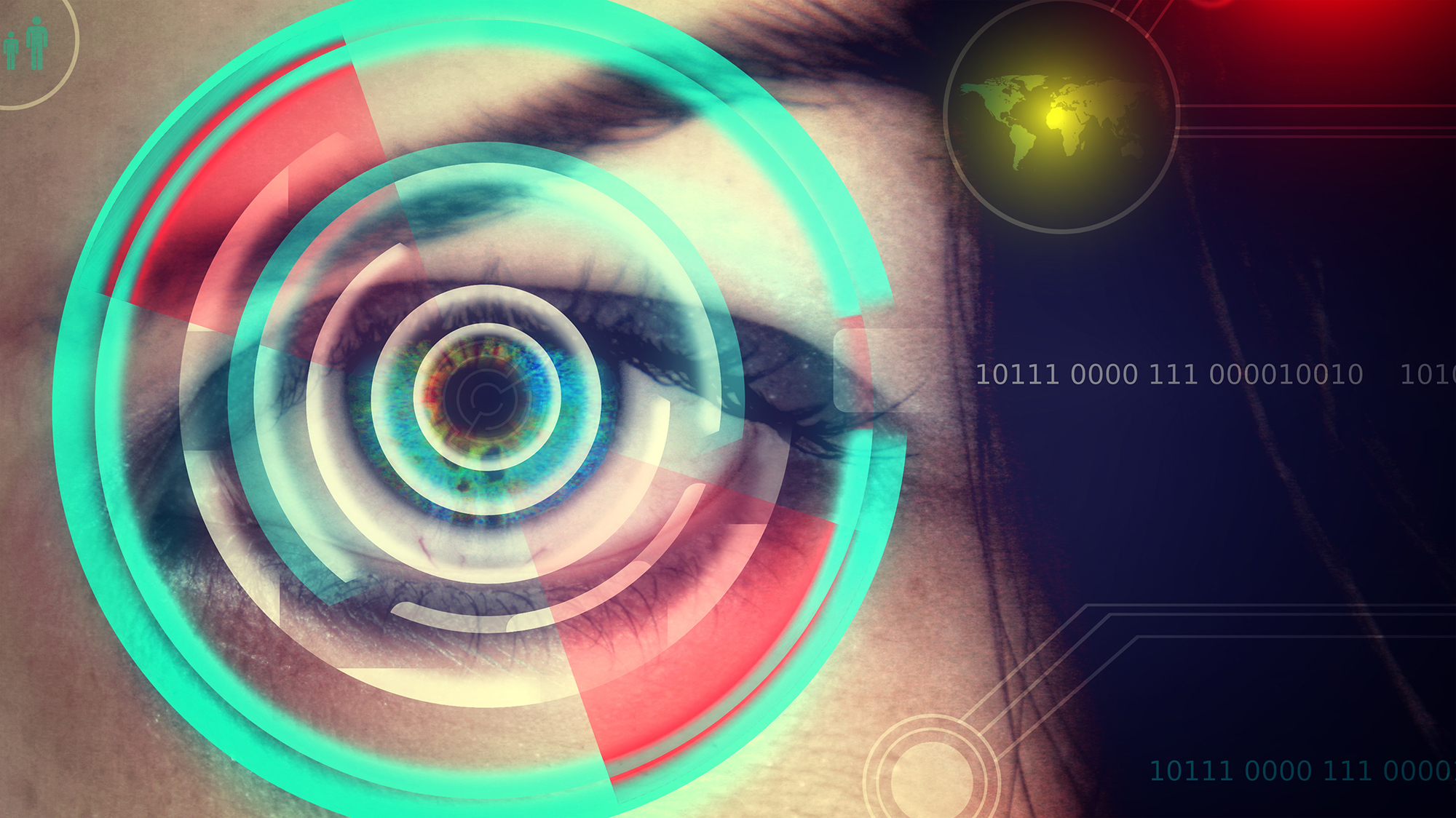 Cyber security graduate programs teach students to anticipate and protect against the actions of bad actors who wish to steal or gain unauthorized access to computers and computer networks for malicious purposes. There are multiple career paths and tracks of study available in this exciting and fast-changing field, including
Digital Forensics
Cyber Response
Governance & Leadership
Security Architecture
No matter which career path you choose, a graduate degree in cyber security validates your expertise and identify you as an invaluable asset to any organization.
Though completion of a graduate program requires a significant investment of time, it is likely to result in remarkable opportunity. According to the 2018 Cybersecurity Workforce Study, conducted by the International Information Systems Security Certification Consortium, there is an international shortage of qualified cybersecurity professionals, with the United States in need of roughly 498,000 experts.
What Is A Cyber Security Graduate Degree?
Advanced degrees are offered in a wide range of cyber security areas, and in levels ranging from master's degrees and PhD degrees to graduate certificates and professional certifications. Areas of concentration include
Computer forensics
Web and data security
Digital information security
Cyberlaw
Networks and communication
While the program length depends upon the type of degree being pursued, most degrees take approximately two years of full-time study to complete and can lead to a wide range of careers including vulnerability analyst, penetration tester, cybersecurity engineer, analyst, consultant, administrator, or chief information security officer.
Best Schools Offering Cyber Security Graduate Degrees
What makes a particular program best for any one individual student depends upon countless intangible, personal factors. At Universities.com we strive to answer your questions about the tangible issues — things like student ratings of professors and programs, the availability of financial aid or online learning, how competitive the school's admissions process is, and how robust the school's networking program is.
Based on our proprietary methodology and reviewing over 70 distinct programs, we have identified the following as the ten best schools offering graduate degrees in cyber security.
Master of Science in Cybersecurity
Concentrations – Digital Forensics, Computer Security Fundamentals, Cyber Intelligence, Information Assurance
The University of South Florida's Master of Science in Cybersecurity program provides students with a wide-ranging education encompassing numerous areas of the university's resources. Students learn leadership and managerial skills in addition to specific operational aspects of cybersecurity by educators from the Colleges of Engineering, Business, Arts & Sciences, and Behavioral and Community Services.  The program's focus is on analytical thinking, decision-making regarding critical resources, and domain-specific technical skills for managing secure operations.
Master of Engineering in Cybersecurity
The University of Maryland's Cybersecurity master's degree prepares its graduates to manage the cybersecurity threats confronting government, industry and consumers through the combined strength of the university's Department of Electrical and Computer Engineering, the Department of Computer Science and the Maryland Cybersecurity Center. Courses offered include Embedded System Hacking and Security; Security Tools for Information Security; Digital Forensics and Incidence Response; Cloud Security; Bitcoin and Cryptocurrency Technologies; and Fundamentals for Artificial Intelligence and Deep Learning Framework.
Master of Science in Cybersecurity and Information Assurance
This 30-credit program prepares graduates for careers in both the private and public sectors. Students have the option of attaining their degree through either the completion of core courses, concentration courses and 9 credit hours of electives or by completing the same core and concentration courses plus 6 credit hours of electives and an independent study project representing 3 credit hours under the supervision of an advisor. They also have the option of completing only 3 credit hours of electives and preparing a research thesis representing 6 credit hours.
Master's Degree in Cyber Policy and Security
Offered as an area of specialization within Stanford's Ford Dorsey Master's in International Policy program, Stanford's curriculum is a collaboration of the Cyber Policy Center and the Center for International Security and Cooperation. Students are required to complete a minimum of 20 total units comprised of two required courses chosen from Technology and National Security: Past, Present and Future; Hack Lab; and Fundamentals of Cyber Policy ad Security, and at least three electives from a pre-approved list that includes such topics as Programming Methodology; AI and Rule of Law; Hacking for Defense; and Cryptocurrencies and Blockchain Technologies.
Master of Science in Cybersecurity Management
This internationally recognized program prepares graduates for leadership in the protection and direction of critical information infrastructures, including asset classification and control, information continuity, compliance management, incident response and secure administration. The program consists of a minimum of 60 quarter credit hours but offers the opportunity for those who have graduated from Purdue's Bachelor of Science in Information Technology or Bachelor of Science in Cybersecurity to waive five of the program's core classes.
Master of Science in Cybersecurity
The Master of Science in Cybersecurity offered at Georgia Tech is offered through three distinct programs within the university campus, with each offering its own unique perspective on information security and its role in business and government, in law and public policy, and in individual privacy. The degree is offered through the School of Computer Science, which provides a technology specialization; the School of Electrical and Computer Engineering, which offers a cyber-physical and energy systems specialization; and the School of Public Policy, which offers the degree with a policy specialization.
Master of Science in Criminal Justice with Concentration in Cybercrime Investigation and Cybersecurity
Master of Science in Computer Science with Specialization in Cyber Security
Boston University offers graduate degrees in Cyber Security from two distinct perspectives. The first is an online Master of Science in Criminal Justice concentration in Cybercrime Investigation and Cybersecurity, with specifically provides competency and practical knowledge related to practical digital investigative knowledge, legal practices and policies related to risk assessment. The second opportunity for a graduate degree is to earn a Master of Science in Computer Science with Specialization in Cyber Security, which offers deep technical training and expertise in keeping computer systems reliable and safe.
Masters in Cybersecurity Risk Management
The Master of Professional Studies in Cybersecurity Risk Management offered by Georgetown University teaches graduates to be strategic thinkers who can make important connections between security policies, human behavior, and information technology. The program takes an interdisciplinary approach that encompasses ethics, risk management, compliance, security, computer science, and organizational change and prepares students for their role in designing strategies in cybersecurity, regulatory compliance and risk management.
Master of Science in Information Technology Auditing and Cyber Security
Professional Science Master's in Cyber Defense and Information Assurance
These two diverse programs approach cyber security from different perspectives. The Professional Science Master's in Cyber Defense and Information Assurance is offered through the school's College of Science and Technology and is a 30-credit-hour, interdisciplinary program preparing technology professionals for global cyber security detection and prevention and to provide them with a solid foundation in laws and regulations. The Master of Science in Information Technology Auditing and Cyber Security prepares graduates for IT risk management, information systems auditing and cyber security in critical infrastructure sectors of the economy.
10. Virginia Tech – Blacksburg, Virginia
Master of Science in Computer Science with Cybersecurity Track
Master of Science in Computer Engineering with Cybersecurity Track
Virginia Tech offers multiple advanced degree options for students interested in studying cybersecurity. All are offered through the Colleges of Engineering and Business. The school also offers a Graduate Certificate in Cybersecurity Engineering.
What Can I Do with a Graduate Degree in Cyber Security?
A graduate degree in cyber security provides high-level strategic and technical training to help you identify and combat security threats. With cybercrime impacting roughly 25% of all Americans and 43% of businesses over the last few years, there is a real need for expertise in the private sector, in government, and in military organizations.
While the field is projected to grow by 32% over the next several years, those who have earned a master's degree automatically become eligible for leadership positions with more responsibility and higher earnings capacity.
Careers are available in a variety of tracks, including managing or designing system security, ethical hacking, data mining, cloud security, and systems engineering. At the heart of each position and role is a focus on protecting computer systems against cyberattacks and resolving data breaches.
How Much Do Cyber Security Graduates Make?
According to the Bureau of Labor Statistics, the median annual salary for information security analysts with a Bachelor's degree and less than five years of work experience is $99,730, but those who have earned an advanced degree in Cyber Security are in a position to earn significantly more as they take on higher-level roles reflective of their expertise. Some job opportunities and related average salaries include:
Computer Information Systems Manager – $146,360
Cyber Security Architect – $112,690
Chief Information Security Officer – $162,129
Cyber Security Director – $119,000
Security Engineer – $110,716
Cyber Security Job Projections
As the incidence of cybercrime has increased, so too has awareness of the importance of having cybersecurity professionals on staff. Though cyber security professionals were once limited to careers working in the military or for government agencies, they are now in high demand in health care, retail and finance.
The need for well-qualified professionals has far outpaced the supply, and as a result the Bureau of Labor Statistics is projecting a 32% increase in the demand over the next ten years. Though projections like these are no guarantee that any individual will be able to get a job or that the demand will remain high, the growth in available jobs has been trending upward for the last several years, with positions calling for financial skills or security clearance the most difficult to fill.
According to job market analytics experts Burning Glass, the greatest demand for cybersecurity professionals exists in industries that manage consumer data, including Finance, Health Care, and Retail Trade, and each of these have seen increases in demand for cybersecurity workers exceeding 89% over the last five years.
Cyber Security Degree Careers
The opportunities in cybersecurity run the gamut of Information Technology positions, with the addition of specialties in digital forensics, cryptology, and risk management.  The examples below show popular career paths, the median annual salary that each earns, and the projected growth rate for the position over the next several years.
Median Salary: $98,350 Projected Job Growth (2019-2029): 32%
Information Security Analysts are tasked with protecting computer networks and systems by designing and administering security measures, monitoring for security breaches, and more.
Median Salary: $112,690 Projected Job Growth (2019-2029): 5%
Computer Network Architects are tasked with the design and creation of data communication networks, and those with experts in cybersecurity focus specifically on information security during the process.
Median Salary: $83,510 Projected Job Growth (2019-2029): 4%
Install, configure and maintain networks, operating systems, and physical and virtual servers. Perform data backups and disaster recovery operations, and diagnose, troubleshoot and resolve problems.
Median Salary: $107,510 Projected Job Growth (2019-2029): 22%
Research, design, and develop computer and network software or specialized programs based on user needs and software requirements
Earning a Graduate Degree in Cyber Security
Whether offered online or on campus, an advanced degree in Cyber Security provides graduates with the ability to lead organizations in contested cyber environments. Though every program has its own focus, curriculum and philosophy, all teach critical thinking and application of state-of-the-art techniques and technologies. Their goal is to bestow the strategic knowledge needed to identify, predict, protect and respond to adversarial tactics.
Types of Graduate Degrees in Cyber Security
While experience and a bachelor's degree in cyber security open doors to this rapidly expanding field, candidates seeking high-level cyber security positions are more likely to require either a master's degree, a doctoral degree, or certification. A graduate degree in cyber security provides the training in leadership and management demanded for managerial and C-suite positions in both the private and public sectors.
Master's Degree in Cyber Security
Earning a master's degree in cybersecurity involves approximately two years of study which can be pursued either online or in person. Most programs include a practicum, which involves gaining real-world exposure in corporate or government settings. Course work varies but generally covers digital forensics, risk analysis, and cyber law, in addition to technology-focused courses. There are a variety of options for concentration, and different programs each offer their own type of master's degree, with the most popular including:
Master of Science in Cyber Security 
This course of study is tailored to students who already have a strong background in computer science. The curriculum focuses on cybercrimes, cryptography, ethical hacking, and digital forensics.
Master of Science in Information Assurance
Information Assurance programs prepare graduates for positions in security leadership. Curriculum focuses on the protection of all types of information, whether digital or physical. Graduates become well-versed in cybersecurity, data analysis and cryptography as well as risk management.
MBA in Information Security
Offered as part of a business curriculum, those who graduate with an MBA in Information Security focus less on computer science and the technical aspects of information technology than is true of those who graduate with a Master of Science. Instead, they become armed with the knowledge of how cybersecurity impacts and relates to the financial, marketing, and economic aspects of business. Graduates are prepared to lead technical teams and to act as liaison to others in corporate leadership.
Master of Science in Computer Science, Engineering or Information Technology
These programs focus more heavily on traditional principles such as software engineering, visual computing, applying engineering to software and hardware, and advanced machine learning. These programs include the opportunity to study cyber security and establish graduates as well qualified for positions including software engineers, computer network architects, and systems administrators.
Doctoral Degree in Cyber Security
The needs and strategies surrounding cybersecurity change constantly and exponentially, and those who pursue a Ph.D. in cyber security are prepared to assume positions of leadership as well as to do research and to educate future leaders in the field. Completion of a program generally takes between three and seven years which encompasses both high-level courses including research theory and practice, law, policy, ethics and compliance, managing cybersecurity risk, and advanced computer security.
Doctoral programs also include the completion and presentation of a doctoral dissertation. There are different areas of concentration available to doctoral degree candidates, including cyber security, information assurance, and digital forensics, and two degree options; the Ph.D. (Doctor of Philosophy) or DSc (Doctor of Science).
Ph.D. programs are geared towards research and theory
DSc programs are geared towards technical knowledge and theory
Certificate Programs in Cyber Security
Offered as one-year programs, cyber security certifications are academic credentials that provide in-depth, concentrated learning of practical skills and knowledge in areas including Homeland Security Management; Cyber Law; Digital Forensics and Cyber Investigation; and Cyber Security Policy and Privacy. Certificate programs are generally taken by working professionals and are offered around their schedules. Many are available online
Courses in Graduate Cyber Security Programs
Every program offering a graduate degree in Cyber Security has a unique curriculum that reflects the school's philosophy, goals, and priorities. Though concentrations and focus may differ, those pursuing these degrees can anticipate taking some or all of the following courses:
Network Security – Teaches principles of secure network protocols and systems, network assessment and defense, and intrusion detection.
Applied Cryptography – This highly technical course teaches AES, DES, RSA, symmetric cryptography, digital signatures, cryptanalysis, cryptographic protocols, and more.
Cyberlaw and Ethics – Topics of study include privacy laws, fraud, trust, policy, governance, and intellectual property.
Information Assurance – Teaches the basics of cyber threats, programming around hackers, and network and data protection, as well as how to plan, implement and manage enterprise security.
Skills Learned in a Cyber Security Program
Cyber security represents significant challenges, and, as a result, graduate programs prepare their graduates by teaching a broad set of technical, professional, and functional skills. These include:
Problem-solving
Technical aptitude
Knowledge of a variety of operating systems, computer systems, mobile devices, cloud networks, and wireless networks
Attention to detail
Communication skills
Leadership skills
Computer forensics
Intrusion detection
Malware analysis and reversing
Programming
Risk analysis and mitigation
Choosing the Best Graduate Degree in Cyber Security
Though there are objective elements that can be used when choosing the best graduate degree in cyber security, each prospective student needs to approach the selection from the standpoint of their own individual needs. These include
Your preference of traditional campus-based setting, online setting, or a hybrid of the two
Cost
Geographic location
Availability of internship or mentorship
Quality of networking; scholarship opportunities
The competitiveness of the admissions process.
When reviewing all of the high-quality graduate programs available, it is important to choose an accredited program that offers a curriculum that matches your career goals and the ability to explore a wide range of interests. Doing so gives you confidence that your choice sets you on the path to your best possible future.
Cyber Security Degree Specializations
While all graduate cyber security programs provide their graduates with the ability to understand principles and lead strategies in evaluating, mitigating and managing risks, threats and vulnerabilities in digital infrastructure, many offer specialized degrees that provide particular professional competencies and open the door to specific careers. These include:
Application Security
Data Loss Prevention
Digital Forensics
Incident Response
Network Security
Security Architecture
Threat Intelligence
Vulnerability Management
Online vs. On-Campus Cyber Security Degrees
Online graduate degrees are becoming increasingly common. Where employers may once have looked askance at a degree earned outside of a brick-and-mortar setting, it is now generally accepted that high quality graduate education is as available from the comfort of one's own home as in the classroom and has the added benefit of allowing the student to continue working full time and earning real-world experience as well as an income.
Online graduate programs in cyber security have earned accreditation by meeting the same standards as in-person classes, and students are engaged in the same types of one-on-one and cohort conversations online as they are in traditional settings. Online programs have garnered respect across the industry, leaving students the option of choosing whichever program best meets their individual needs.
Accreditation
No matter what area of study you pursue, it is essential that you choose an accredited institution for your education. Accreditation ensures you and your potential employers that your cyber security graduate degree has met an established standard of quality. Accreditation is bestowed by recognized agencies that are overseen by the Department of Education. Though the study of cyber security does not have a dedicated accrediting agency, the universities and colleges that offer these programs are overseen by the following regional accreditation organizations:
Higher Learning Commission of the North Central Association of Colleges and Schools
Middle States Commission on Higher Education
Western Association of Schools and Colleges
Northwest Commission on Colleges and Universities
New England Association of Schools and Colleges
Commission on Colleges for the Southern Association of Colleges and Schools
Applying to Cyber Security Graduate Degree Programs
Applying to cyber security graduate degree programs represents a significant effort. Candidates are advised to create a list of tasks as well as a calendar of deadlines to ensure that they have included everything that each school requires and don't miss any deadlines.  Steps and requirements include:
Identifying target schools for application and requesting information and application materials
Registering for and taking GMAT or GRE exams as required
Identify professors at desired programs and arrange campus visits
Request official transcripts from your undergraduate institution
Provide those providing recommendations with pre-addressed and stamped envelopes and deadline for receipt of letters.
Prepare personal statement
Submit application, with all required fees and documents.
Admission Requirements for Graduate Cyber Security Programs
Each cyber security graduate degree program has its own focus and its own unique requirements for admission, but applicants can anticipate having to meet the following requirements for consideration:
Undergraduate degree with a minimum GPA of 3.0, usually in a related area of study such as engineering, computer science, information assurance or applied mathematics. Those with degrees in other areas should expect to be asked to demonstrate competence in the basics of Information Technology.
Demonstrated interest in cybersecurity evidenced by previous work experience in computer science or a similar field.
Letters of recommendation, preferably from a professional in the field.
Certifications in related areas such as CompTIA Security+, GIAC GSEC, Certified Ethical Hacker
Working knowledge of a high-level, general purpose programming language
Statement of purpose stating experience and motivation for pursuing studies in cybersecurity
Cyber Security Career Resources
There are numerous resources and professional organizations available for those who would like more information and guidance on a career in cyber security. These include:
FAQ
What kind of jobs can you get with a cyber security degree?
Some of the top job titles for those who've earned a graduate degree in Cyber Security include Cybersecurity Engineer, Cybersecurity Analyst, Information Security Analyst, Cybersecurity Administrator; Network Engineer/Architect; and Vulnerability Analyst.
Is cyber security a good degree?
Cyber security is one of the most prestigious degrees being offered today. With consumers, industry, and government increasingly dependent on secure networks and information systems, those with expertise in protecting against and responding to vulnerabilities will be in high demand.
How much can I make with a degree in cyber security?
Those who have completed an advanced degree in cybersecurity command significantly higher salaries than those with undergraduate degrees. The average starting salary for those with a master's degree in cybersecurity is $80,400.
Is cyber security a good career?
Cyber security is a good career both in terms of job security and demand and in terms of the pride you can take in the service you provide. Cyber security professionals offer real-world solutions to some of the most essential challenges society faces today.
Terri is a freelance writer and editor who is driven by details. She loves to dive into research, ensuring that the information she provides educates, engages and illuminates. Before starting her own business she spent years working in advertising and raising three kids. Today she lives in Cherry Hill, New Jersey, where her she and her husband enjoy travel, the Jersey Shore, and spoiling their grandchildren.