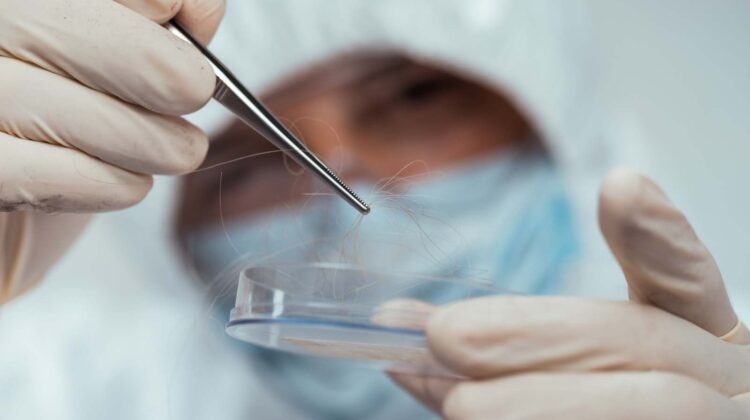 Online Forensic Science Degree Overview
If you're here, you could be wondering, "what is forensic science?" Well, you might have seen characters in your favorite crime and detective shows who investigate crime scenes and evidence with advanced technologies and complex reasoning. In real life, people who carry out that work is forensic scientists!
Professionals with a forensic science degree play vital roles in supporting police officers, detectives, and other law enforcement personnel at the local, state, and federal levels. They can get good jobs that are in demand today. Forensic scientists make about $60,600 per year and will see approximately a 16% growth in available positions between 2020-2030. That means jobs for trained forensic scientists are growing at twice the average rate of all other occupations in the U.S.
This guide offers a close look at forensic science online degrees. In addition to providing our top 10 list of forensic science degree programs, we offer details on potential careers and earnings for these professionals, what it takes to earn a degree in the field, and how you can position yourself for success after graduation. If you're ready to take a confident step toward a rewarding and growing career, read on.
What Can I Do With A Forensic Science Degree?
The majority of these professionals work in local government and law enforcement as forensic science technicians. Depending on your training, interests, and background, however, you could find yourself working in roles such as digital forensics analyst, scientific lab technician, biomedical scientist, toxicologist, or detective. Let's take a closer look at popular careers for workers with a forensic science degree, including their earnings and job outlook.
Forensic Science Degree Salaries, Careers, And Outlook
Career: Forensic Science Technician
Salary: $60,590 Outlook (2020-2030): 16%
Description: These technicians work in laboratories, offices, and crime scenes of all varieties. They typically work in teams with law enforcement and other specialists to solve new and old cases. Daily responsibilities include sketching or photographing crime scenes, collecting evidence, recording observations, and cataloging and preserving evidence.
Career: Digital Forensics Analyst
Salary: $92,870 Outlook (2020-2030): 9%
Description: Digital forensics analysts conduct computer- and online-focused investigations of criminal activity. They strive to document evidence from online sources to support law enforcement, fraud, and counterintelligence investigations. They typically hold a bachelor's or master's degree in addition to on-the-job training.
Career: Police Officer or Detective
Salary: $67,290 Outlook (2020-2030): 7%
Description: Learners with training in crime scene investigation and forensics can also pursue roles in law enforcement. With their specialized training, they may qualify for specialized criminal investigatory positions as agents or special agents with local, state, or federal law enforcement. Depending on their goals, these workers can pursue roles in this area with an associate, bachelor's, or master's degree.
Career: Fire Inspector
Salary: $62,120 Outlook (2020-2030): 11%
Description: Fire inspectors provide valuable services to both citizens and the environment. Some focus on fire codes and ensuring that federal, state, and local laws are enforced. Others specialize in investigating fire outbreaks and explosions. Those with expertise in studying and preventing forest fires are especially in demand today.
Earning An Online Forensic Science Degree
With rapidly advancing technologies in distance learning over the last several years, many students today pursue their training and degrees online. Learners in remote forensic science degree programs can often save time and money by completing requirements online. Moreover, distance students with a day job or familial obligations usually enjoy the scheduling flexibility that often comes with forensic science degrees online. Here's a list of the pros and cons of online learning for aspiring forensic science professionals.
Pros And Cons Of Online Programs In Forensic Science
| | |
| --- | --- |
| Pros | Cons |
| Asynchronous learning formats allow students to complete coursework on their own time with few to no scheduled class meetings. | The flexibility of online learning can sometimes be challenging for students who learn best in highly structured environments. Distance students need to be self-starters and well-organized to stay on track. |
| Those with full- or part-time jobs can find remote forensic science degree programs that fit with their busy schedules. | Online learning requires students to complete a lot of bookwork on their own, often with very little face-to-face interaction with professors or other students. This can be a difficult change for those used to traditional in-person studies. |
| Many colleges and universities today offer lower online tuition rates, or match in-state tuition rates, for remote learners. | Online students do not have the same socializing and collaborative opportunities as students in traditional classrooms. |
| Online students can save money by avoiding costly commutes to and from campus. | Many online forensic science degree programs use online lectures, slides, and PDFs as learning materials. For students who prefer hardcopy learning materials, required materials may not be available in a tangible format. |
How Long Do Online Courses Take To Complete?
Forensic science degrees online typically follow a traditional semester- or quarter-based schedule. This is especially true for synchronous learning formats where you'll take virtual classes simultaneously with other students with regularly scheduled online meetings.
Class may also be offered in an asynchronous accelerated format. In these cases, students can work at their own pace and sometimes finish their requirements in less time than synchronous learners. Keep an eye out for degrees with competency-based formats, wherein students can get credit for work experience or forensic science knowledge they already have.
Courses In Forensic Science Degree Programs
Required courses for graduation vary among forensic science degree programs. Most programs, however, strive to offer learners similar foundational skills that most popular forensic science careers in the field demand.
Faculty ensure that students learn about the history of the field and general investigative techniques, first and foremost. Programs may also cover criminal justice topics, laws and evidence collecting, chemistry in forensics, and digital forensics. Here's a look at several common courses you may encounter in your forensic science online program.
Analysis of forensic evidence
Criminal investigation
General biology
General chemistry
Introduction to physics
Forensic biology
Entomology
Human anatomy and physiology
Skills Learned In Forensic Science Degree Programs
Some of the most important skills you'll acquire in an undergraduate forensic science degree program pertain to crime scene investigation, handling and analyzing evidence, and conducting lab procedures like analyzing DNA. Depending on your program and available concentrations, some of the new skills you'll acquire include providing expert witness testimony, technical photography, crime scene reconstruction, general laboratory science procedures, and investigative processing techniques.
How Long Does It Take To Get A Forensic Science Degree?
From accelerated programs to part-time learners who continue working, note the varying length of these types of degrees.
The duration of your forensic science degree depends on several factors. The length of your program largely depends on your availability and whether you enroll as a full- or part-time student.
Associate and master's degrees in forensic science usually take full-time students about two years to complete. Bachelor's degrees in this field often take 3-4 years to finish for those enrolled full-time. In most cases, full-time accelerated programs can shave off one year at any degree level, depending on the program and how quickly students can successfully complete coursework.
Part-time learners pursuing a forensic science degree online will take more time to finish. Associate and master's degrees can take up to 3-4 years in these cases. Part-time students can expect to spend about 4-6 years completing forensic science bachelor's degrees.
Choosing The Best Forensic Science Degree
There's really no "best" forensic science degree program out there. Rather, it's better to think about the best fit for your personal and academic needs. Each school comes with its own set of strengths based on the specialties of its faculty members and access to resources. 
In that way, look for programs whose curricula will provide you with training in areas of forensic science that interest you. One of the tell-tale signs is if a school offers an official concentration or elective classes in a specific topic that you like, such as fire science, forensic chemistry, or biotechnology.
Secondly, a school that's a good fit also fits your budget and desired learning format. In addition to finding tuition rates that work for you, make sure you find a fully online or hybrid, asynchronous or synchronous, and standard or accelerated program that caters to your learning style.
Universities.com's Top 10 Forensic Science Schools
These are our top 10 forensic science schools based on several factors. The list considers affordability, quality of instruction, and level of diversity among the study body. For more information on our ranking methodology, you can find more details here.
Forensic Science Certification and Licensure
There are no legal requirements in terms of certification or licensure that you'll need to meet in order to work in most forensic science roles. Depending on the position, such as some law enforcement positions or work with federal entities like the FBI, you might need to obtain certification from the National Crime Information Center (NCIC). This involves taking a certification course and passing an open-book written exam.
Forensic Science Degree Accreditation
Colleges and universities that offer valuable credentials will hold either regional or national accreditation. In this field, you should find a school that holds regional accreditation, which is the gold standard for academically focused programs.
In addition to regional accreditation, some programs may obtain programmatic accreditation. This above-and-beyond credential is often considered optional for schools who already possess regional accreditation.
It's a great sign, however, that a school put in the effort to earn programmatic accreditation, as it shows their dedication to offering an excellent education that meets the high standards of a specialty accrediting body. For forensic science degrees online, programmatic accreditation will come from the Forensic Science Education Programs Accreditation Commission (FEPAC).
Applying to Forensic Science Programs
To pursue a college degree in forensic science, you will need at least a high school diploma or GED certificate. Associate and bachelor's degree programs will have similar requirements for applicants and usually do not expect incoming students to have experience in the field. Master's programs, however, often require learners to have prior education or work experience in forensic science or a closely related area.
Admission Requirements For Forensic Science Degree Programs
Admission requirements vary among forensic science programs and degree levels. Most programs prefer applicants to possess a 3.0 or higher GPA at the high school or college level. Moreover, some schools may require applicants to submit standardized test scores from the ACT or SAT. Additional materials may include copies of official transcripts, letters of recommendation, a letter of interest or statement of career goals, and an application fee.
Paying For A Forensic Science Degree
Paying for a college degree can be daunting for just about anyone. The good news is that you can apply for different types of financial aid to help offset the cost of your forensic science degree online. From student loans and scholarships to grants and work-study positions, there's ways to make your program more affordable.
Look for scholarships and grants that support students like you. These may be offered through your prospective forensic science program or an outside source like a professional organization or scholarship foundation. These awards may be need- or merit-based. You can also find awards that are reserved for specific demographics of students, such as first-generation learners or international students. Check out the scholarships list below for a good place to start your search.
How Much Does A Forensic Science Degree Cost?
The cost of forensic science degrees online will vary greatly among institutions. You'll find that private schools usually have higher tuition rates than public colleges and universities. Moreover, students who qualify for in-state tuition often pay less per credit than out-of-state learners.
The National Center for Education Statistics (NCES) reports that the average annual cost of an undergraduate degree, including only tuition and fees, is about $31,519 at private institutions. For public schools, tuition and fees cost about $7,250 per year.
Scholarships For Forensic Science Students
For more information on financial awards for school, check out our scholarship search tool.
Online Forensic Science Degree FAQs
What is the best major for forensic science?
The best major in forensic science is one that meets your personal and academic goals. You'll get the most out of a program that puts you on a track to success in your desired area of the field.
What is a forensic science degree?
A forensic science degree is an academic credential showing your completion of a program from an accredited college or university. These programs prepare you for various in-demand careers in forensic science, legal studies, criminal justice, and beyond.
Do forensic scientists get paid well?
Yes. Forensic scientists make well above average wages. Forensic science technicians, which is a popular career choice for learners in this field, make an annual median wage of $60,590. That's $18,640 more per year than the median annual wage of all other occupations in the U.S.
How long does it take to become a forensic scientist?
Most good-paying and in-demand careers in forensic science expect applicants to possess a bachelor's degree or higher. For full-time students at this level, a bachelor's forensic science degree takes about four years to complete. Students in online accelerated programs may finish in about three years.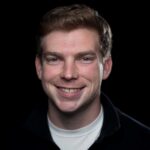 Thomas graduated from Gonzaga University with a BA in history and economics. Before joining Universities.com as an editor, Thomas covered the education space as a writer, helping students learn more to make informed decisions for their futures.