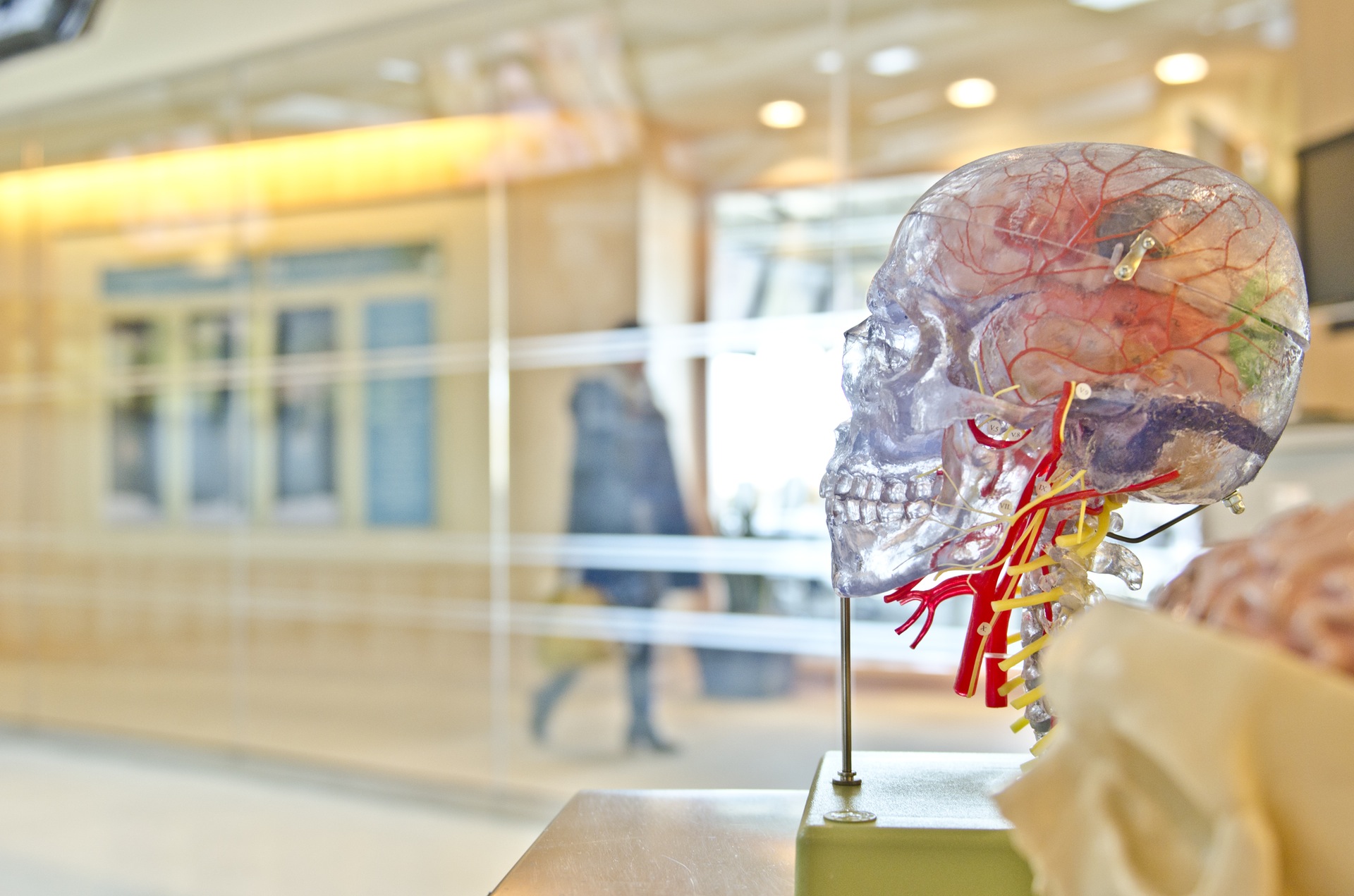 It's no secret that the medical industry is a booming field to pursue a career in. With job
and salary predictions expected to rise rapidly within the next 10 years, those who have a passion for medical care will likely have a guaranteed job just about anywhere. That's where medical assisting comes into play. While the doctors and nurses are often tending directly to patient needs, there has to be someone to act as the glue that holds the entire network together. Specializing in administrative duties, coding, clinical procedures, among many other tasks, medical assistants are essential to the function of any physician's office. Luckily for most, with the right education and medical assisting program, this career can be within one's reach in as little as two years. Taking into consideration academic and clinical training, tuition cost, accreditation, student population, and the likelihood of landing a job post-graduation, we've broken down the top 10 colleges that any aspiring medical assistant should be begging to attend.
---
| Rank | School |
| --- | --- |
| 1 | Herzing University |
| 2 | Harrison College |
| 3 | Carrington College |
| 4 | Robert Morris University |
| 5 | Midwest Technical Institute |
| 6 | Arkansas Tech University |
| 7 | University of Alaska Anchorage |
| 8 | Keiser University |
| 9 | American National University |
| 10 | Kaplan University |
---

If you're looking for a truly flexible program that works with your busy schedule, look no further than Herzing University . Housing medical assisting programs in 11 cities, along with an online option, the opportunity to earn an Associate in Medical Assisting Services or a Bachelor's in Healthcare Management, may be just at your fingertips. In just 12-16 months and after completing 43 credits, students have the chance to earn a Medical Assisting Services Diploma which perfectly sets up the road for any student's aspirations for entry-level work post-graduation. If you want to take your career further immediately after graduation, an associate and bachelor's degree is the way to go, making the road to advancing in the medical field undeniable. "Since we offer our programs on campus and online there is a different learning model for our online students. They can expect to receive a medical kit that provides more than 400 pieces of equipment that they use to practice clinical skills at home or at work," said Department Chair Wendyanne Jex. Overall, the programs range from 12-36 months, but the end goal of being eligible to take the exam to become a Certified Medical Assistant (CMA) is well worth it. Having a 60 percent job placement rate pushes students to complete the program, especially when their dream of being a medical assistant or physician's clerk is just on the other side of the graduation door.
---
In the populous states of Indiana, Ohio, and North Carolina, you'll find the quaint campuses of Harrison College . Founded in 1902, this institution prides itself in its specialization of six areas of study, with the School of Health Sciences reigning as one of its more popular. Earning a Medical Assisting degree or diploma at Harrison comes with a bountiful amount of support. From externship opportunities at physician's offices and ambulatory care facilities, to classes on medical office software and medical terminology, Harrison ensures that all of their students are well supported before taking the medical assisting certification exam. The degree program closes up after 90 credit hours, but if you're dying to gain those qualifications to get your foot into a doctor's office, try for the diploma which takes a shorter amount of time to complete.  No wonder graduates aren't complaining given the more than 90 percent satisfaction rate after embarking on this program. So, where do we enroll?
---

The beauty of working in the medical industry comes from the sheer quantity of job opportunities regardless of any location. If you happen to reside within the western or southern side of the states, Carrington College may be the perfect place to start your healthcare career. With 18 locations, ranging from as far as Washington to as low as Texas, Carrington prides itself on providing students with an effective education that will lead them right into the medical assisting field. Given the predicted 23 percent increase in medical assisting jobs between 2014-2024, according to the Bureau of Labor Statistics, students will surely not regret the career choice. Not to mention, students will feel completely confident after perfecting skills like routine patient procedures, bookkeeping functions and computer software training. In as few as nine months to complete the certificate and two years for the associate degree, MA dreams will be within reach. Carrington should also boast about their over 55 percent job placement rate in various cities along the western U.S. Can you say #collegegoals?
---
The Midwest needs medical professionals just like any other location in the world, so why not take two years and earn an Associate degree in Medical Assisting from Robert Morris University ? The program covers all of the basics needed to be a part of a multi-disciplinary healthcare team: foundations of clinical practice, life science biology and medical business practices. As an accredited program by the Commission on Accreditation of Allied Health Education Programs (CAAHEP), RMU ensures that it prepares students to become entry-level medical assistants. "Like many small, private schools we offer the advantage of small class sizes, the ability to get to know your professors well and provided on campus tutoring. In addition, being a bachelor and graduate degree granting university, allows us a seamless transition for our medical assisting students into a health related bachelor's and master's program to further diversity and strengthen our students future job opportunities," said Lora Timmons, Dean of the College of Nursing and Health Studies. With a 90.48 percent satisfaction rate post-five years after graduation, students will be well on their way to success in just two short years.
---

In the states of Illinois, Missouri and Indiana, you will find the cozy campuses of the Midwest Technical Institute . Focusing on courses in healthcare, mechanics, commercial driving and cosmetology, MTI offers hands-on experience to attain your professional goals, especially those with a medical assisting dream. After just nine months, students looking to pursue a career as a medical assistant can take all they learn from the program and apply it to their National Medical Assistant Certification Exam. Honestly, where do we sign up? The program works in four modules where students learn the basics in module one (clinical procedures, coding and computer software) and finish up strong with an externship totaling 225 hours at the end of module four. The beauty about MTI's program lies in your ability to completely dive into every nook and cranny within the medical assisting field and prepare yourself for anything. Whether it's handling administrative office procedures or assisting in EKG or X-Ray procedures, each module will ensure that you're thoroughly prepared for anything that might come your way. As an accredited institution by the CAAHEP, students are willing to dish out the average $15,000 for the program, but not without the help of some of MTI's awesome financial aid options.
---
One of the most important criteria in choosing a college to attend, lies in the knowledge that your college values the profession that you want to pursue. There's no argument that Arkansas Tech knows the value of medical assistants within the healthcare field. Students have the pleasure of having a well-rounded course load of technical training and medical learning experiences, with anatomy, pharmacology, and medical law and ethics specializations. Becoming a Certified Medical Assistant (CMA) is the light at the end of this rigorous tunnel, where students put in an average 30-36 hours per week on schoolwork to attain this degree. "Students of ATU Medical Assisting program are more than classmates. They begin as strangers but quickly become a family. They have group lunches together, volunteer in the community together and work well together," said Melinda Rhynes, Director and Practicuum Coordinator for ATU's Medical Assistant Program. This cozy campus of roughly 12,000 students will make the learning experience easier as faculty and peers can be reached with ease.
---
Amongst the vast wildlife and serene wide-open space that makes up the state of Alaska, you will find the gem of University of Alaska, Anchorage . Educating around 20,000 students per year, the university's Associate of Applied Science in Medical Assisting is among one of its best associate programs that the university houses. Courses range from perfecting application and computer software skills to healthcare documentation and clinical procedure work. If you're not into playing the waiting game to attain that associate degree, enroll in UAA's Occupational Endorsement Certificate in Medical Coding. Medical coders can also be found in medical offices coding medical records and working with patients. These students will have the chance to sit for their Certified Professional Coder (CPC) exam. Attaining a CMA will seem like a natural step as you complete a bulk of your requirements working within the field. All in all, who's complaining when residents dish out $192 per credit hour and nonresidents give up $681 to receive such a quality education?
---
Florida's not all beaches and sunshine, the state also happens to have some awesome colleges nestled close to your vacation dreams. You could land an entry-level job opportunity in the medical field by simply enrolling at one of the many Florida campuses of Keiser University . Keiser wants to help students meet their professional and academic goals, so they offer flexible class schedules through online and night availabilities. "We are willing to go that extra mile to help our students reach their academic and professional goals.  Our instructors come in before and stay after class to tutor any student who needs extra help. They bring real world experiences and expertise into the classroom and relate materials to real situations that students will face in their professional careers," said Lisa Rosenau, the Medical Assisting University Department Chair. In the Associate of Medical Assisting program, students have the option to earn credit from their radiography and physics classes from the comfort of their own home or helpful classrooms filled with capable instructors. Given Keiser's open door policy, students can come to any faculty member with questions regarding anything in their academic journey, which is sure to come in handy during those 25 hour weeks spent in class. After an externship in a physician's office, students will be running to take their CMA exam and kick-start their medical careers.
---

American National University 's Medical Assisting program prepares students for the essential day-to-day knowledge needed to work in most healthcare facilities. With campuses in Indiana, Kentucky, Ohio, Virginia and West Virginia, students are exposed to a mixture of hands-on training and coursework that will enable their skills as they enter the workforce. ANU boasts that their personal classroom attention, collaboration with career professionals as instructors, helpful career services, and undeniable alumni benefits will make your choice to enroll simple and easy. After administering injections and vaccinations, not to mention foundational courses of anatomy and pharmacology, students should be more than prepared to sit for their CMA exam. There's even the option to earn this degree online, which adds to the convenience and flexibility of ANU.
---

What's better than kicking up your feet, powering up your laptop and diving into some human anatomy and physiology from the comfort of your own home? While there might be one or two things that could top that…we can't think of anything that tops the benefit of working towards an online degree from home. Kaplan University is one of the top online universities that aid students with the right tools to ignite their career goals. The university offers a Medical Assistant Certificate that encompasses learning all of the duties you would need to know (taking vitals, administering injections, and assisting in minor surgical procedures) in a real-world hospital setting. Not to mention, if you happen to be in Iowa, Nebraska, Maine or Maryland, you could find yourself achieving this certificate in-person and on-campus. Get this, Kaplan's program can be completed in just 57 credits. In that short amount of time, you could earn your certificate and be well on your way to advancing in the medical assisting field. Enrolling in classes specializing in pharmacology, clinical competencies, and diseases of the human, along with an online medical assisting externship, will fly by given the short time frame. Understandably, given a total online tuition cost of $21,147 and an on-campus cost of $30,654, many would dish out the big bucks to see their medical assistant dreams come true through Kaplan.