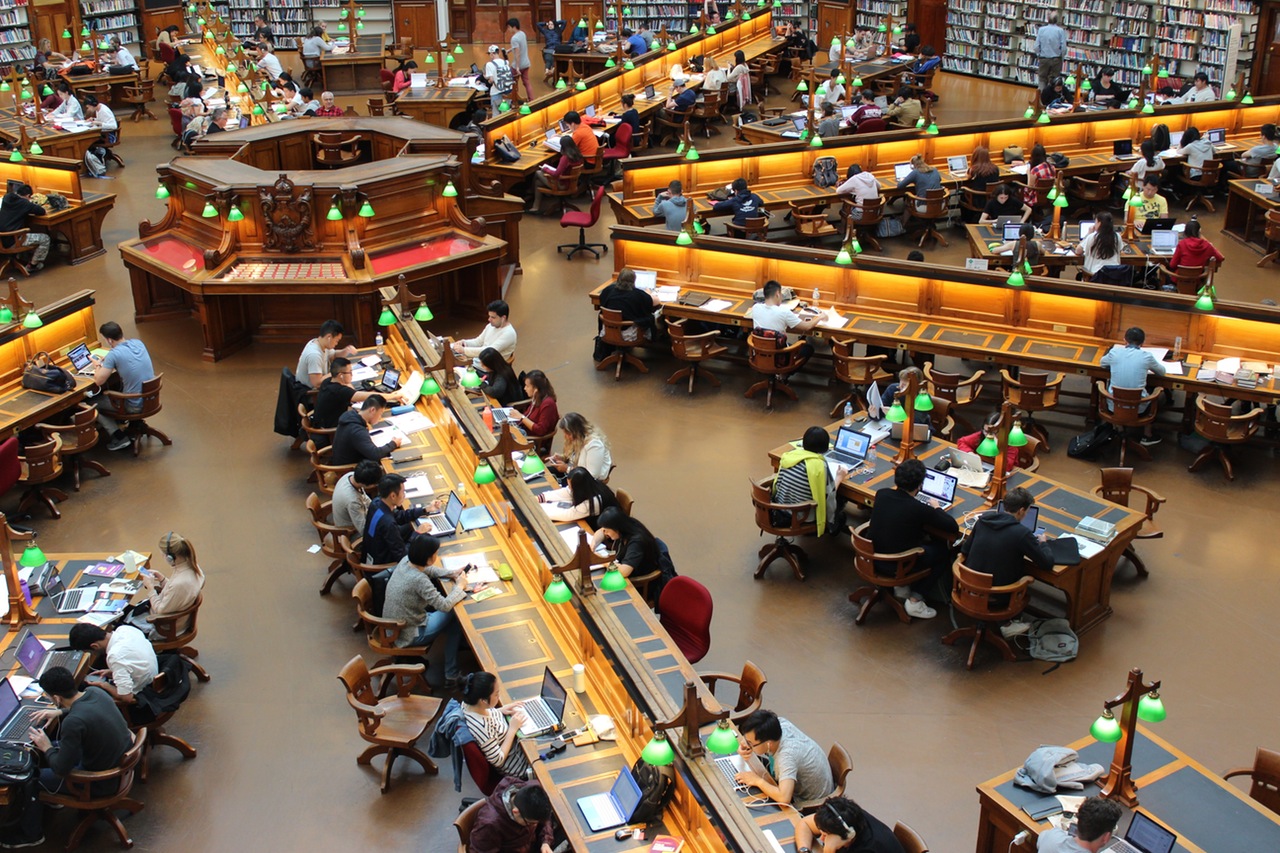 Going back to school is a way for many Americans to expand their professional opportunities and increase their income. Future students have a plethora of options to choose from depending on their field of study, and this guide provides a foundation to help understand the types of degrees that are available.
Certificates, Certifications, Diplomas
Depending on your reason for going back to school, there are a few options to consider that impact the financial and time commitment of a particular program.
Diplomas typically take the most time to complete and require the largest financial investment, while certificates can provide a shorter timeline to completion and may satisfy industry requirements depending on the field of study. Certifications help current professionals showcase their industry-specific knowledge to achieve a promotion or demonstrate a specialty.
Certificates, certifications, and diplomas all require at least a high school diploma or GED.
Types of Associate Degrees and Undergraduate Degrees
Associate of Arts/Science and Associate of Applied Science (AA/AS, AAS)
The shortest degree program is the associate track, which typically lasts two years and can be pursued in-person or online via community colleges and some four-year institutions. Graduates with an associate degree can either transfer to a four-year college to complete their bachelor's degree or directly enter the workforce.
Depending on your field of study, students might pursue an associate of arts (AA) or associate of applied science (AAS) tracks. The coursework of an AA or AS degree often includes humanities and liberal arts while an AAS teaches practical skills within a field. Your degree track also influences which institutions they can transfer into post-graduation.
Bachelor of Arts/Science and Bachelor of Business Administration Degree (BA/BS, BBA)
Many students choose to pursue a full four-year bachelor's degree program due to the variety of majors and subjects offered at the university level.
Bachelor's degrees are almost always required to apply to graduate degree programs and provide students the option to enter the workforce immediately after graduation. For example, a Bachelor's of Arts in Communication graduate can apply to entry-level marketing positions right after they finish school.
Graduates with a bachelor of business administration have the option to apply for an MBA after graduation to further their studies or apply to entry-level business positions.
Graduate Degree Types
Graduate degrees are advanced degrees that typically require students to have at least a baccalaureate. To apply to a graduate program, Depending on the format and subject matter of a particular degree, master's programs last anywhere from nine months to four years.
Master of Fine Arts (MFA)
MFA programs typically last 1-2 years and cover a variety of subjects from marketing to journalism. Some programs like the University of Georgia's journalism track can be started immediately after earning a bachelor's degree as a five-year program, while others require additional research and lab time commensurate with the associated profession.
Master of Science (MS)
An MS hones the skills of those working or studying in scientific fields. For example, students pursuing a Master of Science in Biology usually spend two years in their programs and can apply to a range of positions in fields like microbiology and environmental science once they graduate. If additional education is desired, you can continue your research through a terminal degree such as a PhD.
Master of Business Administration (MBA)
An MBA teaches important business skills in various fields like human resources, finance, and accounting. Many graduates pursue their MBA immediately after they receive their undergraduate degrees, while others enter the workforce first to gain experience prior to applying to a program.
These programs are offered in a variety of formats, so whether it's in-person, online, or at night, there are options for everyone. For those with c-level positions in mind, an Executive MBA is a way for them to showcase their prior experience through a business lens.
Doctor of Philosophy (PhD)
The final and most time-consuming degree available is the PhD which can take 5-10 years to complete depending on the subject matter. During the program, doctoral candidates prepare for life post-graduation by assisting professors and holding research positions to further their thesis or dissertation. Many doctoral candidates hold on-campus positions and internships to offset the financial burden of these programs.
Professional Degrees and Doctorate Degrees
Depending on students' fields of study and desired career paths, professional or doctorate degrees may be required. These terminal programs represent the highest level of education possible in their respective fields.
Doctor of Education (EdD)
Doctor of education degrees are usually pursued by professionals that hope to work as principals, school administrators, or professors. These programs typically focus on the administrative aspect of higher education.
Doctor of Medicine (MD)
In the field of medicine, this four-year program is a typical requirement for all doctors and physicians before they enter residency to gain real-world experience. Depending on the specialty, an MD may need to spend even more time in residency to establish a level of expertise commensurate with the accepted standards.
Doctor of Jurisprudence (JD)
To practice law, students are required to complete a Doctor of Jurisprudence, or Juris Doctor, program. These law degrees are usually offered in a three-year format and can be paired with a variety of master's degrees depending on the intended sector or field of work.
After earning a JD, aspiring lawyers must pass the Bar exam. The Bar exam is specific to the state that a lawyer intends to practice law, so students should plan on identifying where they want to live before they take that next step.
Nursing Degree Levels
Those planning on entering the lucrative and growing field of nursing must earn specific degrees for specific roles. Here are the most common types of nursing degrees.
Certified Nurse Assistant (CNA)
Ideal for those not interested in earning an associate or bachelor's degree, a CNA program can be completed in under two months. Professionals with a CNA degree typically assist higher-level nurses with LPN and RN designations.
Licensed Practical Nurse/ Licensed Vocational Nurse (LPN/LVN)
LPN and LVN nurses receive more guidance and schooling than CNA nurses and spend up to two years in their program before they can enter the workplace.
To become an LPN or LVN, you must complete an approved program in the state where you want to work. LPN's should be sure that they apply to accredited nursing schools and should expect to be in-person for a majority of the time. Once an LPN or LVN graduates, they can expect an increase in pay compared to CNA-level positions.
Registered Nurse (RN)
The RN designation is the most common degree for professionals in a hospital setting, and is usually a prerequisite to graduate nursing degrees. RNs need to pass a NCLEX-RN exam, which is required if they want to practice as an RN anywhere in the United States. To take this test students need to hold an ASN or BSN.
Associate of Science in Nursing (ASN) and Bachelor of Science in Nursing (BSN)
To become a registered nurse, you must earn either an ASN or a BSN. These programs last two years (ASN) and four years (BSN) and require students to study and gain hands-on experience related to the typical roles and responsibilities of the nursing profession. Most of these programs are in-person, though graduates with an ASN may choose to continue studying and complete their BSN online.
Master of Science in Nursing (MSN)
Unlike most other nursing programs, some master's degrees in the field are usually offered online. However, those planning on becoming nurse practitioners (NPs) must complete their clinical studies in-person. Applicants typically need a BSN and an active RN license to apply for their masters, and programs are typically grouped by specialization.
Choosing The Best College Degree For You
Future students should be excited that there are so many degree options to choose from and in a range of formats. Each year more and more online degree programs are developed to help provide flexibility for those that work full-time.
Sources: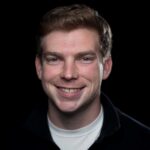 Thomas graduated from Gonzaga University with a BA in history and economics. Before joining Universities.com as an editor, Thomas covered the education space as a writer, helping students learn more to make informed decisions for their futures.