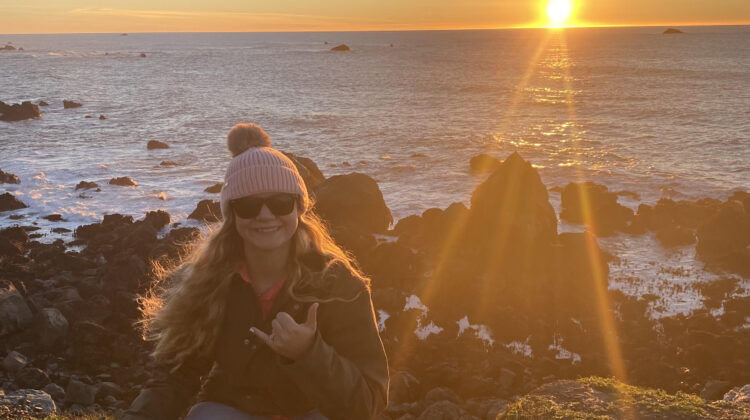 Are you in your junior year of high school? If so, it's never too early to start thinking about college applications. For most students, this is the time where everyone starts pushing the "standard college experience" at a four-year college.
Well I've been there, too. When it was time for me to start applying to colleges, my friends, family, and even my high school counselor were pushing me toward a four-year degree. I didn't want to be different, so I applied to three universities:
When it came time to make a decision, I decided to follow everyone's advice and went to CSU Monterey Bay.
The Four-Year Experience
Even though I only went to CSU Monterey Bay for one semester I feel like I got a good feeling for what a four-year had to offer. I tried everything that was for me at a four-year university:
Fraternity/Sorority (Alpha Kappa Psi)
Outdoor recreation
Bike riding club
Began doing the SAVERS morning routine from the book Miracle Morning
Nothing worked. It wasn't for me. I was far away from home and extremely homesick.
One major advantage of a university is that you will be done in four years. However, if you aren't sure what you want to do, then there is no need to spend money (anywhere from $3000-$15000 per semester) on expensive universities when you might be heading down the wrong path. You could even end up staying longer because you decided to change majors, leading to an extra semester or even year of high tuition.
Even though it was only a semester, this was the first step in my educational journey.
Junior College
In spring 2019, I began the next step in my education at Porterville College, a junior college. Here I was able to save money by living with my sister, which was much cheaper than the dorms. It also allowed me to play tennis, which I had been playing since the age of five. Junior colleges can be a great option for student-athletes who want to continue playing sports after high school but aren't able to play at a four-year institution. Some athletes may even play one to two years at a junior college before transferring schools to a four-year program.
I also began taking general education courses just to figure out what I wanted to do. Then the unexpected happened and my grandma got really sick. She had lived a good, faith-filled life with a loving spouse, 14 children, 56 grandchildren, and 30+ great-grandchildren. Because of the location at my junior college, I was luckily only 45 minutes away from my grandparents.
That allowed me to help take care of my grandma in her final days, which was an absolute blessing in both my life and my educational journey. I have five aunts and a sister who are all nurses. During my time with my grandma, they all told me "Eileen, you need to be a nurse. You have the passion to help others."
Wow, I had a passion for something.
That is what I thought before my grandma passed away on March 24th, 2019. I felt an overwhelming feeling that she was telling me one last thing "Eileen, you need to do a job that you will care for others."
Sometimes, an experience at junior college can help you find what you are meant to do because of the breadth of general education classes. In this case, my calling came from a family experience.
I took it as a sign and began taking nursing prerequisites in the Fall of 2019. I was enrolled in anatomy, chemistry, English, statistics, and off-season tennis. Those core classes were a lot of work, but I worked my butt off and earned straight A's. I was on a roll when I thought nothing could stop me from completing the prerequisites for the nursing program.
Enter COVID-19.
The state shut down, the college went online, and I, like the rest of the world, was in shock. I can't even explain my fear of taking physiology through zoom. We were told we would not be returning to campus for the rest of the semester. To say I was bummed is an understatement because that meant no in-person labs or even tennis.
That semester was hard, and I eventually moved back to my small little mountain town to live with my parents.
Taking online classes isn't for everyone; they have their pros and cons. But what it comes down to is "Can and will you do the work without having to go to an "actual" class?"
Pros and Cons of Taking Online College Classes at a Junior College
Pros:
You don't have to leave the comfort of your home.
If it is asynchronous, there are no actual meeting times and the lectures are all pre-recorded. Personally, this is my favorite type of online class, because you can do it whenever you have time or at your peak hours of activity. For example, if you are a morning person, you can knock out the work first thing in the morning and have the rest of the day for work, family, exercise, etc.
If your classes are synchronous, there will be actual zoom meeting lectures. If you are a person who needs that set time to force you to be studious and prioritize your studies, then it's best for you to take these types of online classes.
If you are introverted, online classes might be for you since there is less of a social aspect. You log on, do your work, and log off.
It's easier to coordinate your education with other aspects of your life, like a family, career, part-time job, volunteer experience, or other hobbies.
Cons:
There are no 1:1 opportunities to meet with your teacher unless you go to zoom office hours. Personally, I didn't find these very helpful, because when I have a question I like it answered right away, not delayed a day or two.
If you're a hands-on learner, you could struggle more to grasp new concepts. Labs in person can be hard, but labs online are even harder. You are basically teaching yourself as you go.
Procrastination is so much easier because you don't have the obligation of regularly attending classes.
Back to my path…I finished the semester and got straight A's and one B. I was worried because at this point in my college career I hadn't gotten a B yet. It felt like I couldn't get into a nursing program since grades count toward the point system in the California Nursing Program college lottery.
Applying to Nursing School in California
California Nursing Program Junior College Lottery
Because of the high volume of applications, the California Nursing Program Junior College Lottery is the point system that most junior colleges use to select students for their nursing programs.
Each program has different criteria for how they score points, so if you are applying, make sure you really read their criteria to understand how you can get points.
The RN program outlined below is for Porterville College. The maximum number of available points for this program is 100. Here is how they break it up.
Category
Available Points
Previous degree
10 Points if you have a bachelor's degree
5 points for an associate degree
Only one can be chosen
GPA for science classes
Anatomy, chemistry, physiology and microbiology all with lab
4.00=40 points, 3.99-3.50=30 points, 3.49-3.00= 20 points, and 2.99-2.50=10 points
Only one can be chosen
GPA for non-science prerequisites
English and math
4.00=10 points, 3.99-3.50=7.5 points, 3.49-3.00= 5 points, and 2.99-2.50=2.5 points
Only one can be chosen
Negative points if any science prerequisites are repeated
Repeat 1 course= -2.5 points, repeat 2 courses= -5 points, repeat 3 courses= -7.5 points, and repeat 4 or more courses= -10 points
Only one can be chosen
Current license/certification
5 points if you have a current license/certification in Healthcare
Work/volunteer experience >500 hours= 2 points
Only one can be chosen
Life Experience or Special Circumstance
5 points
Can select from an assortment of options
Only one can be chosen
Veteran Statues or eligible spouse status
3 points
Other language proficiency
2 points
ATI TEAS (Test Essential Academic Skills for Nursing Programs)
Score of 100-90= 25 points
89-85= 20 points
84-80= 15 points
79-75=10 points
74-69= 5 points
68-62= 2 points
If you get the highest point total in all categories, you would add up with a score of 100. Also note that in order to even apply to most junior college RN programs, you must have completed all prerequisites with a C or better and received a 62 or higher on the TEAS test.
California Nursing School Lottery System
This is where the lottery comes in. Say you tie with other students at 70 points, and there are no other ways to define yourself since the application is based on this oen score. This is why they use a lottery system.
An automated system on their computer selects names and orders them randomly. This is how students are chosen to become part of the incoming student class each fall semester for the Porterville Colleges Nursing Program. Other junior colleges generally have the same point criteria and lottery scenario, but you could see slight differences in the totaling of points and rules if you tie.
Circling back to what I thought was a crisis, my B in Physiology. I knew that would drop my score by 10 points, but I kept moving forward. For the fall 2020 semester, I was only enrolled in two classes.
Then another unexpected roadblock you could run into with junior colleges is that my last prerequisite for the nursing program was canceled at Porterville college due to the in-person lab not being an option. I had to look elsewhere to take this class. Luckily, the teacher who canceled the course sent a link to microbiology with lab, online through UC San Diego Extension. The course was a little pricey, but I was desperate to finish my prerequisites so I could start applying to nursing programs in the spring of 2021.
I enrolled in my third college, UC San Diego Extension. The course was difficult, the lab material was sent to my home, and let's just say my bathroom turned into a science lab. I completed Microbiology from home in December 2020 with an A! Also, I got my first Associate Degree in Social Science! I completed my prerequisites in three semesters, and I was so relieved and ready to get into a nursing program.
Applying to Nursing Programs at Junior Colleges
In Spring 2021, I applied to five nursing programs. In April, the rejection letters began one after another. They all said something along the lines of "Your application was complete, but unfortunately, the lottery/point system did not select you for a program. You are welcome to apply again next year."
I was so discouraged and felt like even though I had received great grades and passed the TEAS test, I just wasn't good enough.
Nursing Waitlist
Now, what was I going to do? I still had one school to hear back from, College of the Redwoods, way up north almost to Oregon, so I had a tiny bit of hope. The letter came in, and it wasn't a rejection or a "try again next year". I was waitlisted! I was waitlist #98 (now currently #75), which means I will for sure be in the program come Fall 2023, and maybe sooner.
When I first received the letter, I was #98, which meant I wouldn't be guaranteed a spot in a program until Fall 2024, and I did not like that timeline.
So, I decided to come up with my own timeline. In Spring 2021, I got my second Associate Degree in Liberal Arts.
Transferring Colleges
Another short four-year experience
I decided not to wait three years to become a nurse, so I started going to my 4th college, Fresno State, to pursue a Bachelor's in Liberal Arts in fall 2021 and work as a teaching fellow. I thought caretaking could come in many forms, whether it was nursing or teaching.
And though I love kids, my work as a teaching fellow showed me immediately that teaching wasn't my calling. I was meant to be a nurse or work in the medical field, because that is what drives me and excites me! I am currently still working as a teaching fellow in the mornings and at an after-school program in the afternoons to save money.
I 100% recommended doing student teaching or an internship in your desired field to get a feel for the career in its entirety before you commit to making it your degree.
Back to Junior College Where It Is Oh So Much Cheaper
Though I am still on the nursing waitlist for College of the Redwoods, I am still exploring other avenues. This coming spring, I will be applying to the nursing programs again and two PTA (Physical Therapy Assistant) programs. I chose this route since PTA programs have the same prerequisites as the nursing program minus a class I already took, microbiology with lab. Also, next spring I'll be taking two online classes to finally get that last AA in Biological and Physical Science.
College isn't for everyone, but if I have learned anything in my tour of colleges, it is that you do not need to start at a four-year college to be successful. A junior college or community college doesn't get a ton of hype, but I would definitely recommend it if you want to save money or aren't exactly sure what you want to study.
Why Did I Transfer Colleges Four Times?
I started at CSU Monterey Bay in fall 2018 fresh out of high school. I felt lost in my major, and to be honest, the amount of money I took out in student loans gave me anxiety.
Then the following semester, I thought I'd found my home at Porterville College until I had to "transfer" to UC San Diego Extension for that one course. I stayed enrolled at Porterville College as a part-time student so I could finish some general education and work as a statistic's tutor. If you ever plan on transferring colleges, you should talk to both the admissions team at the school you're applying to as well as the one you're leaving.
I graduated with two associate degrees: one in social science and the other in liberal arts. I then transferred to Fresno State in search of a new major, but teaching wasn't my cup of tea so I am now going back to Porterville College for my third AA while I wait for admission to a nursing or PTA program.
Transferring isn't hard. There are just a lot of boxes to check:
Apply and get accepted
Send transcripts
Attend orientation
Complete enrollment paperwork
Meet with a counselor or advisor
Register for classes
Let's Talk Money
I was able to pay off my debt from CSU Monterey Bay which included tuition, books, dorm, and living expenses of $7,500 for one semester by working part-time as a tutor and student teacher.
At junior college, I spent approximately $5,000 dollars in three years of school, three associate degrees, and all my nursing prerequisites. Each semester in tuition at junior college costs approximately $800 dollars plus books.
On a side note, I did have the advantage of living with family, so I had little to no living expenses. But, I did work during the summers to save money and became a statistic tutor at the junior college. Also, another bonus to a junior college is it is easier to become a student worker, because there are less students to compete with!
Another important reminder…always complete your FAFSA! If you are a California resident and current student at a junior college, you can get the Promise Grant Waiver (which I did!) just by completing your FAFSA. That means that the State of California literally pays for you to go to a junior college for one whole academic year.
Just to show you how much more expensive four-years are than community colleges and junior colleges, look at my real-life example. The one UC San Diego course of microbiology did add to my bill though.
| Expense for Class at a Four-Year | Cost |
| --- | --- |
| Tuition | $800 |
| Lab Materials | $300 |
| Textbook | $100 |
| TOTAL EXPENSES | $1,200 |
The total cost for one class was $1,200 dollars. That one class at the four-year university cost $400 more than the tuition for an entire semester at junior college, $800 dollars!
One semester of tuition at Fresno State cost $3,200 dollars. Luckily, since I quickly realized that teaching wasn't my calling, I decided the best thing for me was to withdraw, so was able to receive a refund of $1,200.
Breakdown of Junior College vs. Four-Year University
The only negative I found with junior college is you can get stuck in the system of just registering for classes that you may or may not need.
I recommend:
Sticking with the same counselor and making an appointment every semester, even if you don't want to. I had to because I was a student-athlete, but I found it incredibly helpful when deciding which classes to take or skip to get me closer to my degree.
Getting an educational plan
Doing your own research on your major and the classes you need to take
Apply for Graduation early. Yes, you actually have to apply for it. They don't just automatically invite you and send you the cap and gown. So get on it and do not wait!
Now listen, counselors can be awesome, but they can get a bad rap at junior colleges for making people stay longer than necessary. But really it all comes down to your motivation, no one is going to make your dreams a reality but yourself!
Pros for Junior College:
Save Money
Smaller class size so more 1:1 time with professors
Easier to become a student-athlete
Great for figuring out what you want to do
Student work opportunities are more accessible since there are fewer students
I may not be the best to tell you about the pros and cons of a four-year university since I only really attended for one semester. But here are a few takeaways from my own personal experiences.
Pros of a Four-Year University:
Living on the same campus as your school is fun, because everything is a short walk away. It's not common, but some junior colleges have dorms too.
All the clubs and sorority/fraternity life is fun as well
If you know what you want to study, it might be a great way to fast-track your bachelor's degree
Cons of a Four-Year University:
A lot more expensive than a junior college
Class sizes are much larger compared to a junior college which means less 1:1 time with professors, if you prefer that learning style
Less student work opportunities due to a larger number of students
If you are family oriented, don't go too far away from home just for a four-year university dream. In my personal opinion, it wasn't what I thought and wasn't worth the time away. But hey, everyone is different, so you do you!
All in all you have to make the decision between a two-year, four-year, or trade school, on what is best for you and your situation.
Unique College Experience
My college experience has been nothing that I expected when graduating high school, but I wouldn't change a single thing! College is hard, but if you put the work in and you are in it for something that excites you, it will be easier than you think. Find your passion and never stop going after it!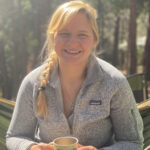 Eileen is a current college student, living the real Universities.com experience. Eileen has focused her education on both nursing and teaching and has worked with children in recent jobs, including counseling and student-teaching.