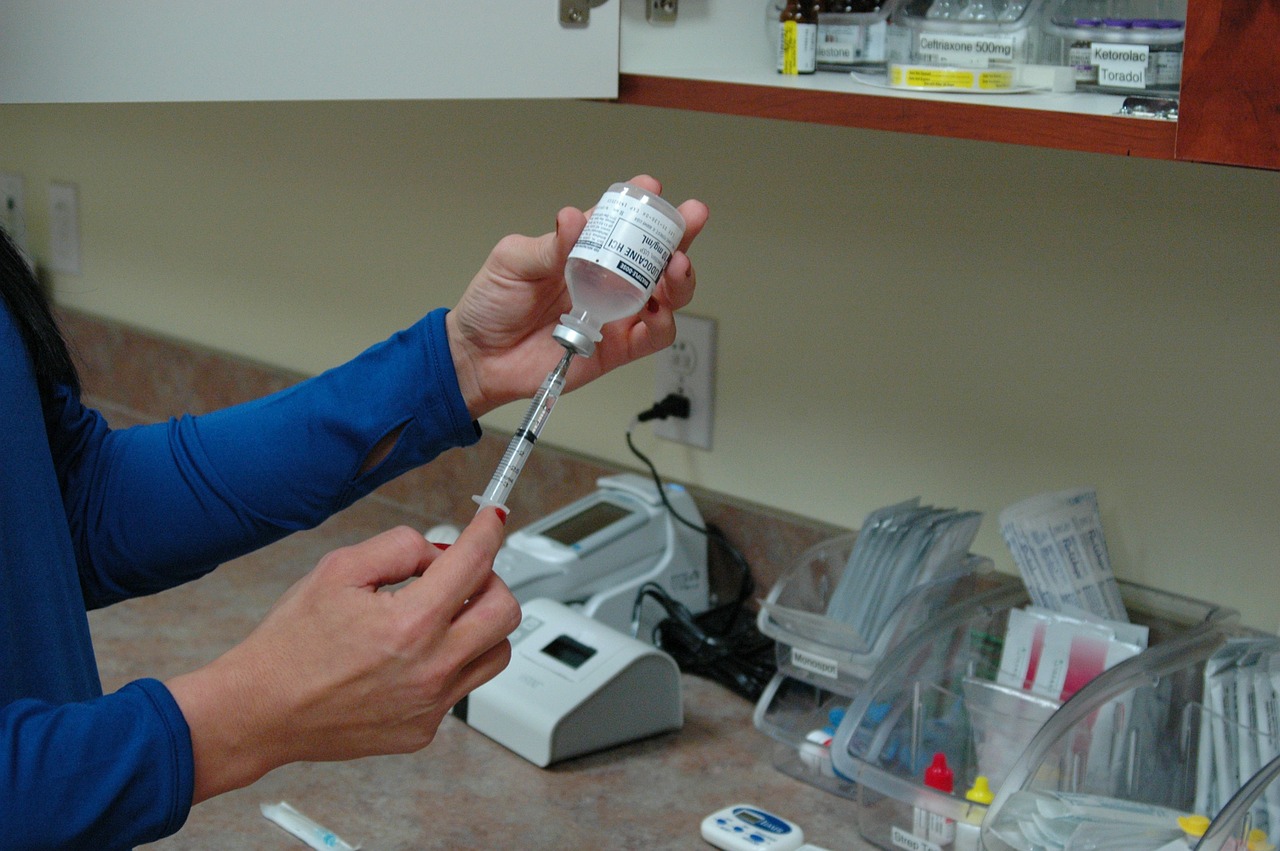 The sea of information about the nursing shortage is overwhelming and at times alarming. Warnings about a lack of registered nursing (RN) jobs, however, may not be as plentiful, but can be found and are, in fact, just as real. So what is going on? As far as I can tell, it appears that there are a few things at play, and many are reporting simply one part of the story. While the stories are true, they are an incomplete picture of the reality. The two main points I can gather from everything I've read are:  1) there are shortages in some areas and surpluses in others, and 2) the situation is subject to continual market changes in any area. Therefore, the best thing anyone who wants to become a registered nurse can do is to assess whether or not the area where they want to work is suffering from a shortage or surplus, and have a Plan B in case the nursing market changes on you while you are in school.
Before discussing the most current (2011) regional shortage and surplus area data, we should look at some market forces that were dictating the supply and demand of registered nurses in the fall of 2013. When researching articles about a career such as nursing, it is a good idea to take note of the date it was written. Many publications about the shortages were in the early- to mid-2000s. What culminated was a huge increase in nursing programs and new RN graduates who walked straight into jobs to fill the shortages. That is until the economy took a dive in 2007 when everything changed. Both hospitals and working nurses felt the economic crunch, causing a few factors that are still affecting the market today. Two issues are simultaneously making it difficult for new RN grads to find work.
First, older nurses who were expected to retire are staying on for security in economic hard times, and for the same reason, part-time experienced nurses are moving into the full-time positions. Second, hospitals are cutting costs by understaffing and heaping an overwhelming amount of work and patient load onto their skeleton crew of nursing staff while also cutting pay. The intense work load and low pay, however, were creating a high turnover rate among the new grads that did find jobs, causing a backlash by employers who found it was not worth the time and expense to train new grads if they were going to quit shortly after. Thus began the trend of job ads stating "no new graduates" and "must have at least one year of acute care experience." What this has meant nationwide is that 43 percent of newly licensed RN graduates cannot find work within 18 months of graduation. Employers can also now afford to be choosy; RNs who have bachelor's degrees are faring much better than those who have associate degrees. Yet it is important to take a look at the phenomenon from a regional point of view.
The breakdown of employment by area published in a 2011 study that is currently relevant in 2013 is as follows for new RN graduates:  only 55 percent of new grads in the Western U.S. (and only 47 percent in California) are finding jobs; 61 percent are finding jobs in the Northeast; 72 percent in the Central U.S.; and 70 percent in the South. Complicating the story further is that there are rural areas in the U.S. in every region, even in California, that are short on nurses. But even this reality is complicated by the fact that there are also extreme shortages of physicians' offices in rural areas, so even if nurses were willing to move to a rural area, they will still have to find one that actually has a place to work. RNs wishing to do this should look into programs that pay student loan debt if the graduate will relocate to a rural area.
The situation is not as bleak at is sounds, it is just complicated and those who have a strong desire to become RNs must be smart about their career path. As suggested earlier, have a Plan B. For one, do a little research and find out ways to gain a year's worth of acute experience while you are still in school. Plan B could be, as discussed, moving to a rural area that does in fact have openings (pick an area and check with the American Hospital Directory for listing by city, or call hospitals and see if there are any unposted openings). Registered nurses typically take jobs in the area where they went to nursing school—don't be one of them, be geographically flexible. Another Plan B idea could be giving it a good try, and if you can't find work, further your education by obtaining a higher degree towards careers that are in higher demand, such as nurse practitioners.
One last complicating piece of the story is that the Bureau of Labor Statics is still predicting a 26 percent shortage of nurses between now and 2020. The reasoning is there will be care needed for the aging baby boomer generation. This is why you can still find current articles that say there is a serious nursing shortage, even amidst all of the unemployment statistics that exist (that part of the story is of course, left out). It is good to keep in mind that these are just predictions. Some have pointed out that as long as the economy stays down, regardless of aging populations or any other factors embedded in these predictions, jobs will be scare like they are now. Another variable that is yet to be revealed is the various outcomes of The Affordable Health Care Act (Obamacare) that is about to start in 2014. No one really knows what will transpire as a result of all of the health system changes written into that legislation. I imagine there are many possible outcomes, depending on other factors, such as if the economic situation picks up or not. Whatever the case, there will be a bit of a gamble involved, but if you think ahead and plan for all conceivable outcomes, you will be ahead of the game.
Comments? My purpose here is to bring real information to people so they don't waste time and money on degrees that they can't use. If I have missed a vital piece of the story and anybody out there has any information relevant to this issue that will help guide prospective students toward their goals, please comment below. I do ask that you include your geographic area because that information is very relevant to your specific experience with the issue and should be factored in.
---
6 Considerations about the Geography of the Nursing Shortage
http://bismarcktribune.com/news/local/nurses-in-demand-in-rural-areas/article_c1c51bb6-f97a-5488-9aa4-b6f835b8847d.html
http://www.forbes.com/sites/alisongriswold/2012/06/18/has-nursing-been-overhyped-as-a-career-choice/
http://money.cnn.com/gallery/news/economy/2013/01/14/nursing-jobs-grads/2.html
http://www.ajj.com/sites/default/files/services/publishing/deansnotes/nov11.pdf
http://www.bls.gov/ooh/Healthcare/Registered-nurses.htm#tab-6