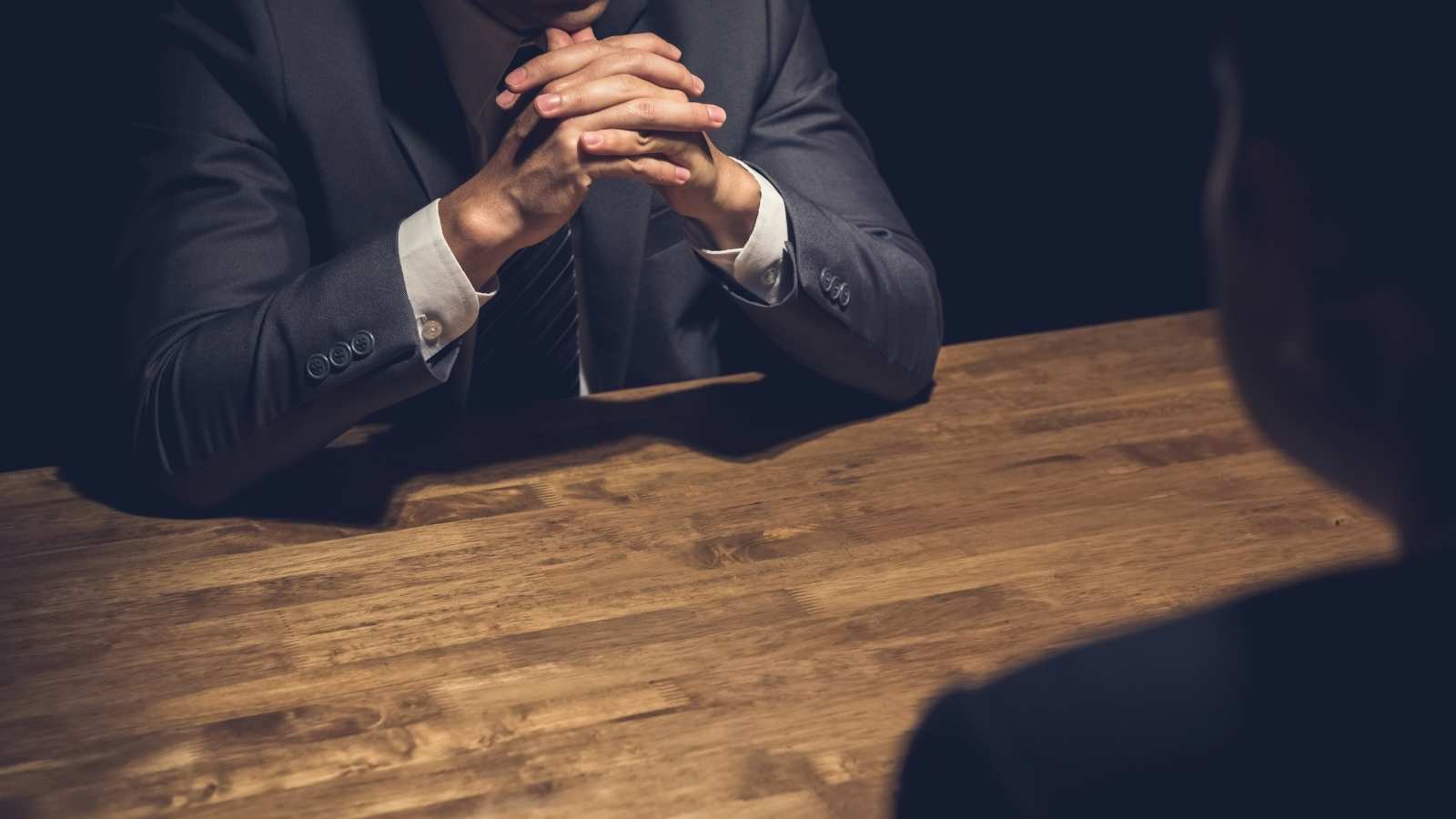 When you think of criminal psychology, the criminal profilers found in police procedurals may be what comes to mind. In truth, a career in criminal psychology goes far beyond "getting into the criminal's head."
Criminal psychologists engage with criminals, victims, police investigators, lawyers, and judges. They work hand-in-hand with prison administrators as well as those eager to re-imagine incarceration and rehabilitation of prisoners.
When you combine the field's diverse range of fascinating opportunities with the continued growth in careers in criminal psychology, it's no wonder that pursuing an online criminal psychology degree has become so popular.
What is Criminal Psychology?
Criminal psychology seeks an understanding of criminal intent and behavior to support of law enforcement and the justice system. Through their knowledge of the many factors contributing to crime, criminal psychologists can:
Aid in criminal investigations
Predict whether a criminal will become a repeat offender
Facilitate the justice system's evaluation of a criminal defendant
Provide the most appropriate management of a convicted offender
Criminal psychology professionals provide this understanding through:
Research
Interviews with perpetrators and victims
Criminal profiling
Consultation with police officers, attorneys, and judges
Interactions within correctional facilities
Criminal psychologists' contributions can make a difference in existing laws, in the provision of social services, in the educational system, and more.
What Degrees Do I Need to Get a Career in Criminal Psychology?
Careers in criminal psychology vary, and so do their corresponding educational and training requirements. If you're interested in entering the field, you should first pursue a bachelor's degree in criminal psychology or a related field. Later, you should then further your studies associated areas in the law.
To become a licensed criminal psychologist you need to complete your PhD or PsyD, but there are other jobs within the field that do not require such an advanced degree. Many successful criminal psychology professionals pursue a master's degree in criminal psychology, clinical or cognitive psychology, or social psychology and then work under the direction of a PhD or PsyD or find work in related fields.
Online Bachelor's Degree in Criminal Psychology
Though earning a bachelor's degree has traditionally been associated with attending classes in a traditional campus setting, online learning is an increasingly popular alternative. Online degree programs offer the opportunity for people to take classes in a way that is both accessible and cost-efficient.
When it comes to earning a bachelor's degree in criminal psychology online, as long as students select an accredited program they can expect the same admissions requirements, graduation requirements, and courses as students who opt for on-campus learning.
Online criminal psychology students learn the same skills and become eligible for the same career opportunities as on-campus students, but with the added advantages like:
Reduced tuition and living costs
Availability of asynchronous classes that fit into their schedules
Ability to pursue their degree full-time or part-time
Few or no required campus visits
Chance to study at their own pace
Though each program has its own unique requirements, students applying to an online bachelor's degree in criminal psychology should have a high school degree or equivalent that includes a minimum GPA level in competency courses. Application requirements include:
Minimum ACT or SAT scores
Completion of an application and payment of an application fee
High school transcripts sent directly by your school
A personal essay
Letters of recommendation
Graduation requirements include completion of a minimum number of credits in classes focusing on criminal psychology with a minimum GPA and completion of additional general education courses. Most online colleges require completion of approximately 120 credits over a four-year period, though students can choose to accelerate their studies or take them on a more prolonged, part-time basis.
Students who have completed an online undergraduate degree in criminal psychology gain valuable skills including:
Written and oral communication skills necessary for writing assessments, evaluations and recommendations
Knowledge of research and statistical methods
Foundational knowledge of criminal law
A robust understanding of psychology's theories and methodologies surrounding the criminal mind
These skills will prepare you to pursue an advanced degree in the field or for immediate career opportunities including:
Police Officer
Community and Social Services Manager
Probation Officer
Social Science Research Assistant
Criminal Investigator
Probation Officer
Victim Advocate
Jury Consultant
Courses in Undergraduate Criminal Psychology Programs
An undergraduate criminal psychology program offers students the ability to take both general education classes in the social sciences, the liberal arts, math and the physical sciences, as well as classes unique to the concentration. Though every program has its own unique offerings based upon the school's philosophy and the faculty's area of expertise and interest, students pursuing a bachelor's degree in criminal psychology can expect to take the following classes:
Forensic Psychology
Criminal Psychology
Social Psychology
Sociology of Crime and Violence
Counseling Process and Techniques
Criminal Justice Research Methods
Youth Crime and Justice
How Long Does It Take to Earn an Online Bachelor's Degree in Criminal Psychology?
Every student begins their bachelor's degree journey with their own unique background, motivation, and responsibilities. Though a bachelor's degree in criminal psychology is traditionally a four-year degree, the availability of online programs has changed that expectation.
Online degrees can accommodate students' previously-earned credits and education, potentially reducing the number of classes that they need to take. A student may choose to study part-time based on their job or family responsibilities they may choose to study part-time. Likewise, highly motivated students eager to move forward in their careers can take advantage of classes that are offered asynchronously to complete their degree in less than four years.
Online Master's in Criminal Psychology
A master's degree in criminal psychology opens doors to higher-level professional positions in forensics and the criminal justice system. Also, a master's degree is a prerequisite for admission to a doctoral criminal psychology program.
Master's degree programs provide an in-depth view of how psychology applies and relates to the criminal justice system. Students learn to conduct research and analysis in preparation for further doctoral studies or for working in the justice system, government, police departments, and other related fields.
As is true of online undergraduate programs, an online master's degree in criminal psychology program offers the same curriculum and content as in-person programs with the added benefits of greater flexibility and lower costs. Some schools offer a general curriculum while others give students the chance to concentrate in an area such as forensic analysis, mental health law, or statistical data analysis.
Admission to an online master's degree program in criminal psychology requires:
A bachelor's degree from an accredited college, preferably in a related field and often with a minimum GPA
Letters of recommendation from faculty members or former employers
Minimum scores on the GRE (Graduate Record Examination)
A personal statement of interest and intention
A completed application
Online criminal psychology masters' programs generally require 36 semester credits and take approximately two years to complete depending upon the student's availability and motivation.
Courses in Graduate Criminal Psychology Programs
Each criminal psychology program differs slightly depending upon its specific focus, concentration, and philosophies, but there are certain classes you can expect from any master's degree program in criminal psychology. These include:
Criminal Psychological Assessment
Forensic Evaluation
Human Growth and Development
Adult Psychopathology
Research Design and Methods
How Long Does It Take to Get a Criminal Psychology Master's Degree?
Earning a master's degree in criminal psychology generally takes two-to-three years, though the time period can vary depending upon several factors. Some students can apply credits they earned taking advanced level classes during their undergraduate years, online, or through certification programs, cutting the length of the master's program.
The time required also depends on whether you choose to pursue your education on a full-time basis, take classes in an accelerated program, or study part-time while also attending to work or family responsibilities.
Additional Criminal Psychology Education Requirements
Those who aspire to a career in criminal psychology beyond entry-level positions should pursue graduate-level degrees. If you want to practice as a criminal or forensic psychologist you need a doctoral degree, which takes 5-7 years to complete and includes presentation of a dissertation and passing an exam. Future criminal psychologists also need to complete a clinical internship before being granted a license to practice.
Internships in Criminal Psychology
There's a big difference between learning theory and working with patients, and that is why professional criminal psychologists require a minimum of one year of hands-on experience. This formalized experience, usually an internship, it provides real-world opportunities for studying behavior patterns, interviewing criminals, assessing mental health, and communicating findings to stakeholders within the criminal justice system.
Those interested in establishing their expertise in criminal psychology may also choose to pursue a certification in forensic psychology through the American Board of Professional Psychology.
Criminal Psychology Certification and Licensure
To become a practicing criminal psychologist, candidates need a doctoral degree in criminal or forensic psychology along with a state license. Each state has its own licensure requirements, though requirements usually include a doctoral degree, completion of a specific number of supervised clinical hours, and a passing score on a state-approved examination. Some states require certification as a forensic psychologist, and many require professionals to maintain their licensure through continuing education programs.
Criminal Psychology Career Outlook and Salaries
Depending upon whether you earn a bachelor's degree, a master's degree, or a doctoral degree, the field of criminal psychology offers a wide and diverse range of career opportunities. Aspiring criminal psychologists need a doctoral degree, but there are many fulfilling and fascinating careers that require less education.
Here are a few positions that a degree in criminal psychology prepares you for, as well as the median salary currently the position commands:
Criminal Psychologist – $80,610
Behavior Analyst – $51,550
Detective and Criminal Investigator – $89,300
Rehabilitative Counselor — $42,080
While the Bureau of Labor Statistics projects that the need for psychologists in all disciplines will grow by 14%, the need for expertise and experience in other positions serving the field of criminal psychology is even more robust and is expected to expand for the next several decades.
Can You Earn a Criminal Psychology Degree Online?
Whether your educational goal is a bachelor's degree, a master's degree or a doctoral degree, Criminal Psychology degrees are available online. Every program is different and will have different requirements and curriculums, but undergraduate and master's programs can both be achieved entirely online or with a minimal amount of in-person learning. By contrast, any doctoral-level program leading to licensure as a practitioner will require an extensive amount of supervised training in a clinical internship, so even an online program will require significant in-person attendance.
Criminal Psychology Career Resources
There are numerous professional organizations that advance the contributions of psychology, promote the understanding of law, and to inform the community of criminal and forensic professionals about upcoming events, educational opportunities, and career opportunities. These include:
FAQ
What does it take to be a criminal psychologist?
A career in criminal psychology is fascinating, but it can also be disturbing. Candidates must be able to separate their professional life from their personal life and to have strong coping mechanisms for a wide range of emotional encounters.
What do criminal psychologists major in?
As undergraduates, criminal psychologists can major in any topic that interests them, though most will choose psychology, sociology, or a related field. Once they pursue an advanced degree their focus will narrow to forensic psychology or criminal psychology.
Is criminal psychology dangerous?
Criminal psychologists work with dangerous people and are frequently in environments that may feel intimidating. But these professionals have the advantage of being surrounded by security personnel who are specially trained to provide the protection that they need.
What is the difference between criminal psychology and forensic psychology?
Though the two terms are often used interchangeably, the two types of psychology have very different focal points. Where criminal psychology focuses specifically on perpetrators and their behaviors, forensic psychology is applied to a broader range of psychological evaluations and applications, and usually for the express purpose of providing information to the court system.
Sources:
Bureau of Labor Statistics