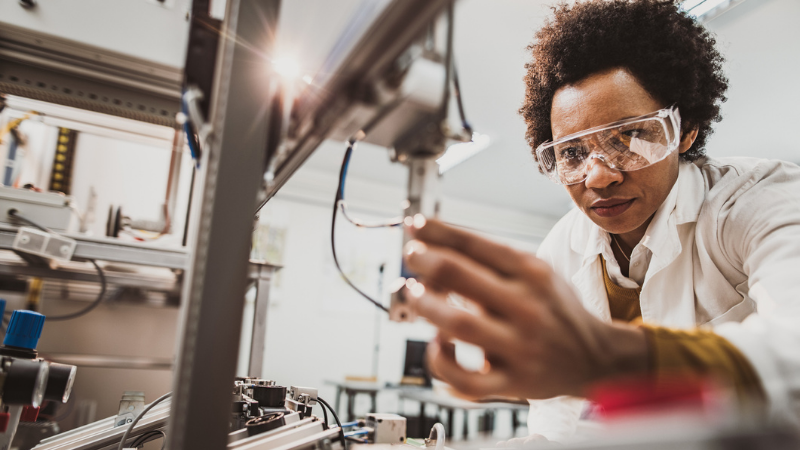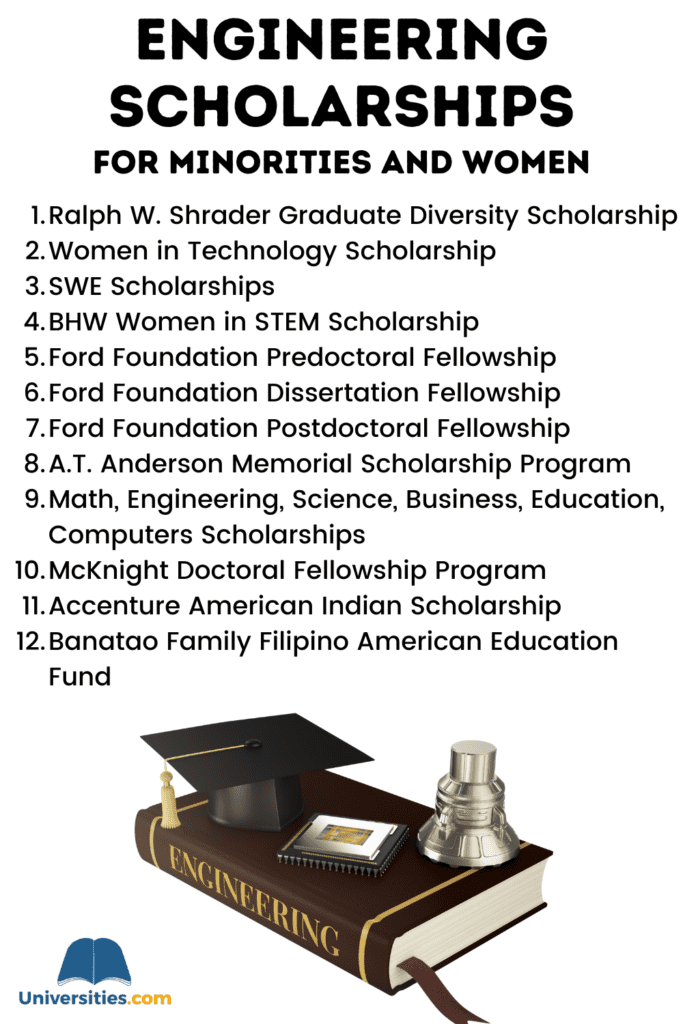 Engineering Scholarships Overview
Staff diversity on engineering teams is essential to encourage differing viewpoints, innovation and creative problem solving. Studies show that both minorities and women are greatly underrepresented in STEM careers and, especially, in engineering.
The Pew Research Center recently reported that,
Women make up only 14% of those employed as engineers
Just 13% of engineers are Black/African American or Latinx/Hispanic
For students who belong to underrepresented groups and are hoping to pursue an education in engineering studies there are various organizations that offer scholarships and other financial aid. We recommend applying for scholarships or federal aid before student loans – scholarships do not need to be paid back.
Tips When Applying to These Scholarships
Before applying to a scholarship it's important to make sure that you meet all the qualifications. The most common requirements that scholarships for minorities and/or women include:
Proof of ethnic heritage
Meet a minimum GPA requirement
Residency in a specific geographic region
Important things to consider
Scholarships often like to see a strong STEM background indicative of future success.
Essays should display passion for engineering and interest in bringing diversity to the discipline.
All material submitted should be neat, error-free, and in the hands of the scholarship organization by the deadline.
13 Engineering Scholarships for Minority Students and Women
While a variety of scholarship opportunities exist for all who pursue higher education, the following list presents a selection of scholarships that are focused on increasing diversity in engineering:
This scholarship sponsored by the Armed Forces Communications and Electronics Association Educational Foundation supports women and minorities interested in STEM careers that support defense, homeland security, and intelligence. Students in their second semester of a graduate program can apply.
To encourage the next generation of female leaders, the consulting firm Visionary Integration Professionals presents this award to undergraduate women pursuing careers in information technology, computer science, and related fields. The organization selects winners on the basis of academic performance, leadership, and community service.
The Society of Women Engineers offers financial assistance to women aspiring to careers in computer science, engineering, and engineering technology. The non-profit awarded more than a million dollars in scholarships in 2020. Students must enroll in an ABET-accredited program at a community college, four-year college, or graduate school. Some scholarships require that applicants belong to the SWE.
The web and mobile app design and development company BHW Group provides scholarships to female undergraduate and graduate women choosing STEM majors. The application includes writing an essay about your favorite app or one that plays a significant role in your life.
On behalf of the Ford Foundation, the National Academies of Science, Engineering and Medicine run this competition that supports students with an outstanding academic record. It seeks graduate students interested in remaining in academia as teachers and researchers. While open to all who meet requirements, candidates from underrepresented groups are highly sought.
Another joint operation of the Ford Foundation and the National Academics of Science, Engineering and Medicine, this award provides financial support for students finishing up their dissertation and seeking a career in higher education. Decision-makers especially want to see potential for employing diversity as a resource in the candidate's future classroom and research.
Students already holding a PhD can apply for this money to use for a year of further research and study. In addition to demonstrating superior academic achievement, candidates add to their attractiveness with a track record of working with and encouraging students from underrepresented communities.
The American Indian Science and Engineering Society established a fund in memory of one of the group's founders. Multiple scholarships support students of American Indian, Alaska Native, Native Hawaiian, or Pacific Islander descent who wish to pursue STEM careers. Applicants must be AISES members.
The grassroots organization Catching the Dream provides funding for Native American students interested in these fields. In addition to academic achievement, the sponsor looks at the potential of each applicant to enrich the lives of Native American people in their future career.
This opportunity, run by the Florida Education Fund, supports African American and Hispanic doctoral students attending a participating Florida university. Students must be pursuing a PhD in a discipline in which minorities have historically lacked representation. Engineering is one of the approved subject areas. Winners also receive career counseling and professional development support.
This competition for first-year college freshmen is open to American Indian and Alaska Native students studying engineering or other approved technology or business fields. In addition to proving enrollment in a federally recognized tribe, applicants must demonstrate leadership, academic achievement, and commitment to serving their community.
California residents of Filipino heritage are eligible to apply for these scholarships administered by the Asian Pacific Fund. Participation is limited to individuals studying engineering, computer science, or physical science at a four-year institution. Applicants must demonstrate financial need and possess a high school GPA of at least 3.0.
Still looking for college scholarships to fund your university or college education? Then you're in the right place. Our college scholarship tool can help you browse over 5,000 different scholarships, grants, fellowships, and awards, with the ability to filter through to find the ones that meet your individual college scholarship needs. Check it out!
Data Source: Peterson's Databases copyright 2021 Peterson's LLC All rights reserved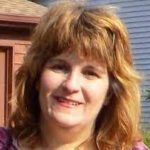 Beth Braccio Hering is an honors graduate of Northwestern University and has been a freelance writer for more than 25 years. In addition to extensive contributions to various Encyclopaedia Britannica products, her work has been published by outlets such as Business Management Daily, CareerBuilder, Walt Disney Internet Group, and Chicken Soup for the Soul.