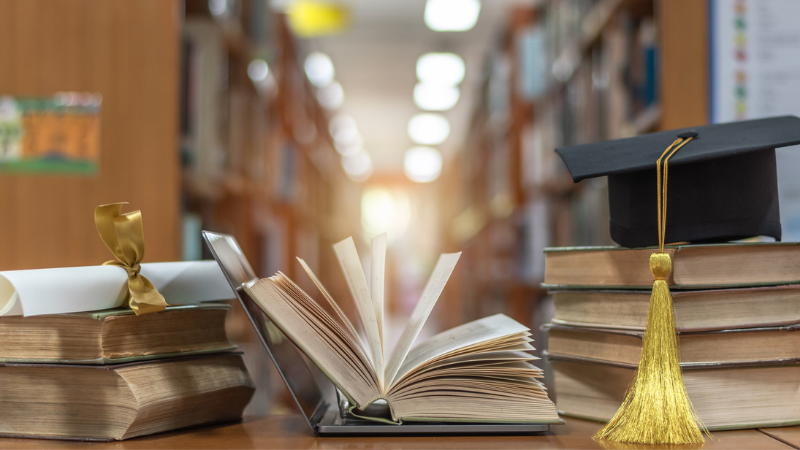 June Scholarships Overview
College tuition isn't getting any cheaper! That's why at least 86% of students report receiving some form of financial aid every year, according to Education Data. Private organizations are a significant source of scholarship funding, with countless groups offering free money at a national, state, and local level.
The trick to getting your hands on a few (or in some cases, a lot) of extra dollars comes from knowing what to apply for and when to submit.
We did the research to save you time. Now it's your turn to dig in and see what scholarship opportunities you qualify for this June!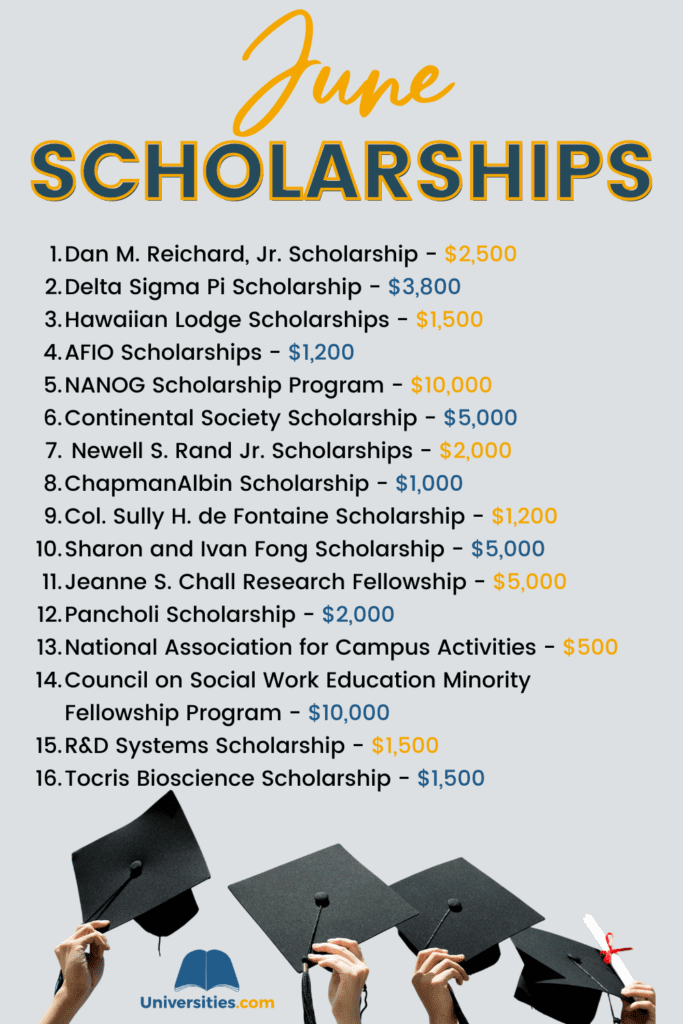 Tips When Applying To These Scholarships
The most important tips to consider when researching scholarships are:
Do you qualify?
Can you make the application deadline?
Our below list of scholarships all have unique applicant requirements, so pay close attention! We provide a concise overview, but to learn more about each opportunity, you'll need to check out the sponsoring organization's website (which we've linked for you!).
In some cases, membership in an organization is required. In most cases, a specific college degree major or career goal is needed to meet eligibility.
Read through them closely, keep an eye on those deadlines, and happy hunting!
16 Scholarships Due June 2021 You Should Apply For
The Dan M. Reichard, Jr. Scholarship is awarded by the American Public Transportation Foundation (APTA), a nonprofit international trade association with 1,400+ member organizations around the country.
Awards of $2,500 go to students working towards careers in the transit industry's business administration and management area. Applicants must hold a 3.0 GPA and complete an internship with a sponsoring APTA member organization.
The Delta Sigma Pi Leadership Foundation awards this scholarship to undergraduate members of its coeducational professional business fraternity. It's sponsored by several funds, including the Beta Chapter Scholarship Funds, Melvin Wolfe Fund, and other foundation donors.
Awards range from $500 up to $3,800. There are also Beta scholarship opportunities for brother students or their children or grandchildren. I know it's late notice, but this one's due today in case you're free this afternoon and can squeeze in a quick application!
The $1,500 Hawaiian Lodge Scholarship is awarded by the Hawaiian Lodge Free and Accepted Masons (F&AM), which gives preference to applicants holding membership or family affiliation.
Awards go to graduating Hawaii High School seniors pursuing engineering, the sciences, Hawaiian studies, or education. Besides having a good GPA, applicants should submit an essay, recommendation letter, and IRS Form 1040.
The Association of Former Intelligence Officers (AFIO) Scholarship is awarded by AFIO, a non-profit, non-political, educational association for members and supporters of the Intelligence Community.
Awards are offered for $1,000 and $1,200 for students interested in pursuing careers in the intelligence sector. Only U.S citizens are eligible to apply. Applicants having critical language skills in Farsi, Tagalog, Pashto, Urdu, Mandarin, Arabic, and Hindi are given preference.
The NANOG Scholarship Program is awarded by The North American Network Operator's Group (NANOG), an organization committed to advancing data transmission technologies and practices.
Awards of $10,000 go to graduate students working towards careers in networking and telecommunication sectors and pursuing degrees in computer engineering, computer science, electrical engineering, network engineering, or telecommunications. Applicants must hold a 3.0 GPA.
The Continental Society, Daughters of Indian Wars Scholarship is awarded by the Continental Society, Daughters of Indian Wars, a hereditary organization of descendants of Native Americans and immigrants.
Awards range from $2,500 to $5,000 and are granted to students working towards education and social service careers. Applicants must be enrolled tribal members in an undergraduate program and should maintain a 3.0 GPA with at least 10 quarter hours or 8 semester hours.
The Newell S. Rand Jr. Memorial Scholarship is awarded by the Park Law Enforcement Association, a non-profit organization working for park law enforcement and conservation.
$2,000 awards are granted to college students at any degree level who are working towards careers related to park operations. Applicants must hold a 2.8 GPA and be enrolled in one of the following degree majors:
Conservation Law Enforcement
Criminal Justice/Police Science
Natural Resource Management
Park Management or Administration
Or any related degree
The ChapmanAlbin Scholarship for Law Students is awarded by ChapminAlbin, a Cleveland-based investment fraud law firm. ChapmanAlbin offers $1,000 to students interested in pursuing a law career. Applicants will submit the following:
A 300 to 500-word essay for consideration
An "acceptance letter from an accredited law school in the U.S. (new students) or an unofficial transcript from an accredited law school in the U.S. (current students)"
The Colonel Sully H. de Fontaine Scholarship Award is sponsored by the Association of Former Intelligence Officers (AFIO), a non-profit, non-political, educational association for members and supporters of the intelligence community. The scholarship was established to honor the memory of Col. De Fontaine, a distinguished U.S. Army Special Forces officer.
Awards of $1,200 go to students working towards careers within the Intelligence Community.
The Sharon and Ivan Leadership (SAIL) Scholarship is awarded by the non-profit law foundation affiliated with the National Asian Pacific American Bar Association. Awards of $5,000 go to promising students with proven leadership potential, with funds split over two years. Applicants should apply during their first year of school, and awards are given to 2L students at the start of the fall semester.
The International Literacy Association is a global advocacy and membership organization with 300,000 plus active members across 75 countries. As part of its mission to "empower educators, inspire students, and encourage leaders with the resources they need to make literacy accessible for all," ILA offers its Jeanne S. Chall Research Fellowship to student members interested in pursuing a reading research career. Award amounts are for $5,000.
The Pancholi Scholarship for Nevada Educators is awarded by Pancholi Cosmetic Surgery, headed by Dr. Samir Pancholi, one of the nations' leading surgeons for breast augmentation and breast implant surgery.
Awards of $2,000 go to Nevada residents interested in a career in education. Applicants should submit a letter of recommendation and letter of reference.
The National Association for Campus Activities is an organization providing educational programs and services for people in the field of student activities. It offers a NACA Mid Atlantic Higher Education Research Scholarship with awards from $50 up to $500, going to students in need of funding for research projects. Projects should focus on personal knowledge growth related in particular to on-campus activities or "issues challenging student affairs practitioners and/or issues challenging higher education as they relate to campus activities."
The Council on Social Work Education Minority Fellowship Program for Master's Students is awarded by the Council on Social Work Education, a national association striving to improve social work education in America through 800+ social work programs.
Funded by SAMHSA, awards of $10,000 go to social work students in their final year of study at a CSWE-accredited institution. Applicants should be planning to deliver mental health or substance use disorder services to racial or ethnic minority communities.
The R&D Systems Scholarship is awarded by Novus Biologicals, a research organization on a mission to accelerate scientific discovery through biological research. $1,500 awards are granted to students enrolled in US, Canadian, or European universities. Applicants will send in a personal statement relating what impact they hope to have using their degree, plus a written statement explaining why they're interested in their particular area of study.
Also offered by Novus Biologicals, the Tocris Bioscience Scholarship is a $1,500 award granted to students in science-related majors, such as Life Science, Medical Science, or Health Science. This scholarship is given twice a year, during fall and spring.
Has June come and gone? Don't sweat it. If you're still looking for college scholarships to fund your university or college education, then you're in the right place. Our brand new college scholarship finder can help you browse over 5,000 different scholarships, grants, fellowships, and awards, with the ability to filter through to find the ones that best meet your individual college scholarship needs. Go check it out!
Data Source: Peterson's Databases copyright 2021 Peterson's LLC All rights reserved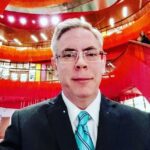 Matt is a retired Air Force veteran and former courtesy faculty at Oregon State University's AFROTC department.
As a freelance copywriter and content creator, he's written for over 250+ companies around the world. Matt specializes in career and higher education topics, with the aim of helping students find the best college programs for their career goals.