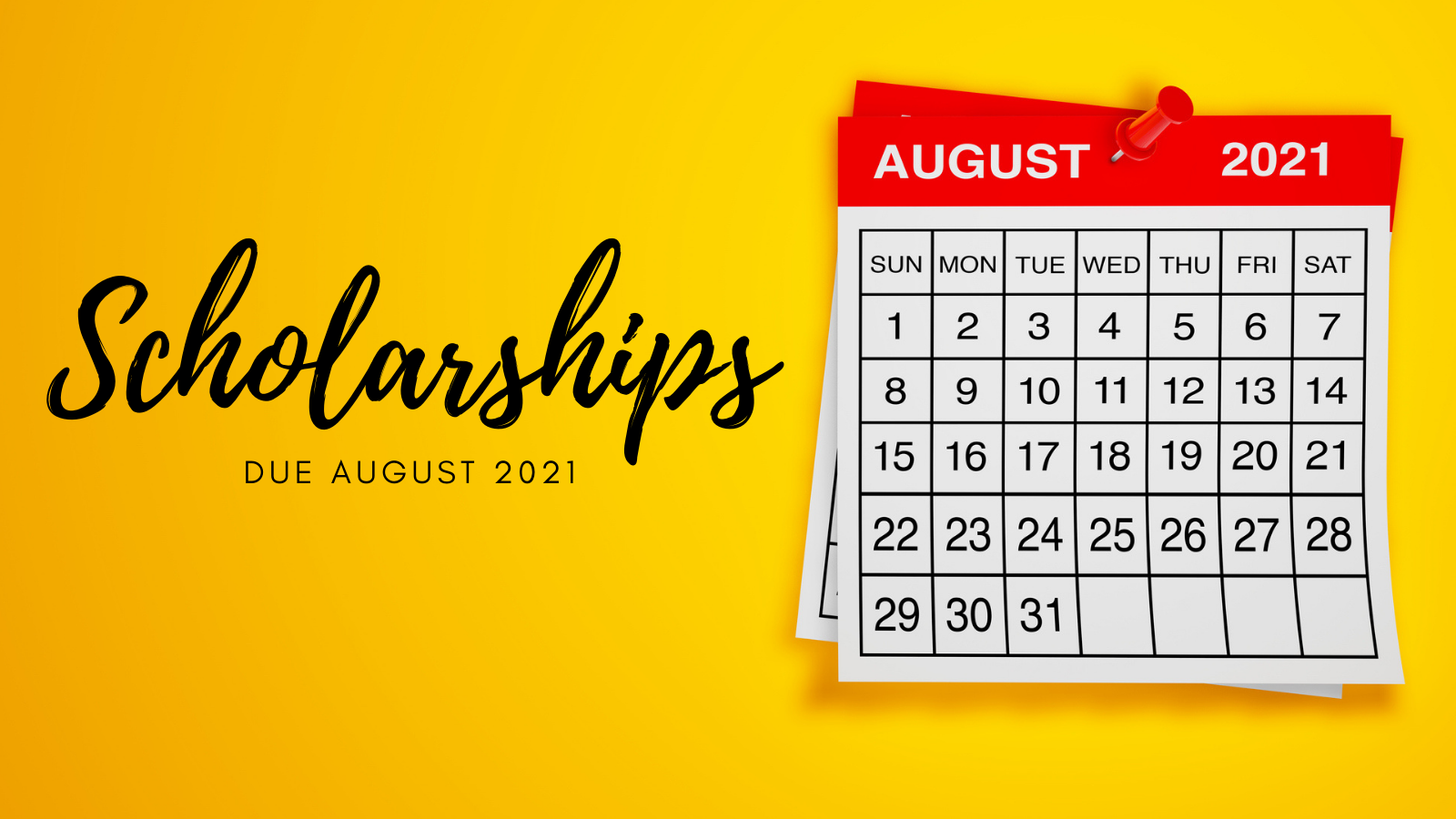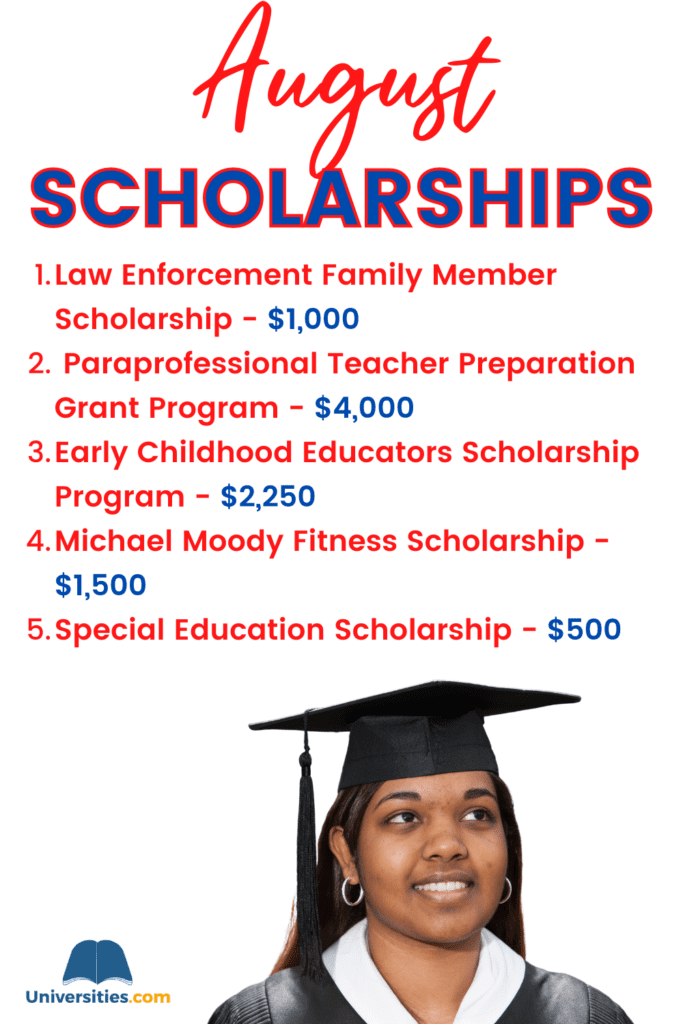 August Scholarships Overview
Summer break is in full swing, but the fall semester is just around the corner. Savvy college students never wait until the last minute to start planning ahead, especially when it comes to securing financial aid. One of the best ways to rake in extra dollars to pay your tuition, books, and other fees is to find private scholarships. With that in mind, here are a few opportunities with application deadlines coming up in August. Remember, every dollar in funding you receive from one of these August scholarships is a dollar you don't have to work or take a loan for, so let's get busy!
Tips When Applying To These Scholarships
There are a few time-saving tips to consider before diving into any list of scholarships. As you review each one, you'll want to screen for qualifications first. Many times, scholarship sponsoring organizations list the requirements somewhere at the bottom of the description. You don't want to read all that and get excited, only to discover you never met the eligibility requirements in the first place!
If you are eligible and interested, take the necessary time to show them that the opportunity matters to you. Fill out your application carefully and avoid making typos, grammatical mistakes, or other errors.
If you have to answer questions or write an essay, put some consideration into it. Essentially, they're prompting you to persuade them to award you as a scholarship winner. Even if the amount isn't enormous, put in the effort to write something compelling. Show them that you care!
One of the most obvious things to watch out for is the application deadline. Take note of the date, and get your materials in on time. If you're planning to apply for multiple scholarships, it's helpful to create a tracker, so you don't miss any cutoffs.
5 Scholarships Due August 2021 You Should Apply For
The Law Offices of Fales & Fales, P.A., in Maine, offers an annual $1,000 scholarship to a student who is a family member of a current or former member of a law enforcement agency. Applicants must meet the following qualificaitons:
Can be either graduate or undergraduate-level student
Should hold a 3.0 GPA
Must submit a 1-3 page essay related to how law enforcement has impacted their lives
Paraprofessionals working in Massachusetts public schools can take advantage of financial aid given by the Massachusetts Office of Student Financial Assistance. Applicants should be residents seeking to become certified full-time teachers. They must also have completed their FAFSA and should not have earned a prior bachelor's. Award amounts range from $4,000 to $7,500 per academic year, depending on the institutional type.
Note: the application cutoff is August 1st.
The Massachusetts Office of Student Financial Assistance also offers financial aid scholarships for currently employed early childhood educators studying "Childhood Education, Child and Family Studies, Child Care Administration, Child Development, Child Guidance, Child Psychology, Family Studies, or Human Services" with an early childhood concentration. Award amounts vary depending on institutional type and range from $2,250 for community college courses up to $4,500 for University of Massachusetts courses.
Note: the application deadline was recently extended from August 1st to Oct 1st, but don't delay if you don't have to.
Based in Chicago, Michael Moody Fitness is a comprehensive personal training center focused on helping clients get healthy and fit. The company offers a $1,500 scholarship to one student (high school senior, undergraduate, or graduate) intent on pursuing a career in health and fitness. Applicants should show proof of their achievements, including leadership in school activities or at work.
Note, the cutoff is either August 1st or when 1,000 applications have been received — whichever comes first.
The Disability Care Center helps citizens with disabilities understand and obtain Social Security benefits. Its annual Special Education Scholarship provides a $500 award to undergraduates majoring in special education studies. Applicants should have a minimum 2.5 GPA, be enrolled in 12 or more credit hours for the 2021 fall term, and submit an essay outlining the reasons for their choice of major and the impacts they hope to achieve.
Has August come and gone, and you're still looking for scholarships and other financial aid? Don't worry, our scholarship tool can help you browse over 5,000 different awards and filter through to meet your individual needs. Check it out!
Data Source: Peterson's Databases copyright 2021 Peterson's LLC All rights reserved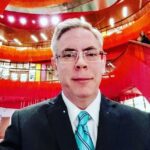 Matt is a retired Air Force veteran and former courtesy faculty at Oregon State University's AFROTC department.
As a freelance copywriter and content creator, he's written for over 250+ companies around the world. Matt specializes in career and higher education topics, with the aim of helping students find the best college programs for their career goals.