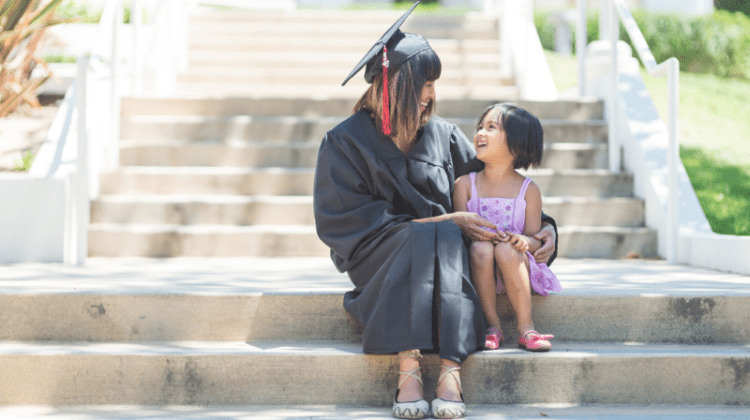 Raising children is no easy feat, and neither is earning your college degree. But completing them both at the same time with limited help at home should earn you a badge of honor! We've put together 7 scholarships for single parents. Whether you're a single mom or single dad, we want to help make earning or finishing your college degree a little easier.
Scholarship Tips For Single Moms and Single Dads
We understand that just finding scholarships won't pay the bills, so here are a few tips on what to do when you do find the right scholarships.
Each year, students who don't complete their FAFSA give up millions of dollars in financial aid. The FAFSA is the first step to let you know how much financial aid you qualify for without having to look for scholarships. So do this first to see what your financial need really is, and then you can add on other forms of financial aid, like scholarships and grants, from there.
Apply Early and On Time
As a single parent, your time is limited. If you know what you plan to study or the college you want to attend, this might help you find even more scholarships. Once you do find them, make sure you're aware of the deadline and apply early. Some scholarships may be cut off before the deadline if they have enough applicants. So set aside time each week if you can, and apply to as many scholarships as you qualify for at that time.
Read the Requirements
Each scholarship has its own rules and requirements. Whether it's an essay, letters of recommendation, or you must belong to a specific group, every scholarship is different. It's important to know that you meet 100% of the qualifications before you spend any of your precious time working on the application.
Write a Compelling Essay
Organizations like to know their scholarships are going to those with financial aid. And if you're looking for scholarships, then that's probably you. As a single mom or dad, you've probably been through and seen more than the traditional student. Use those same experiences that motivated you to go back and earn your degree, and put them into your essay. Talk about your kids, your family, your drive to further your education, and how that impacts your whole tribe. Let the scholarship sponsors really get to know the real you.
Find a Second Set of Eyes
Scholarship applications and essays with misspellings and grammar mistakes won't reflect well on you as an applicant. And as a single parent, you're probably completing these applications after your kids go to bed or between sports practices, when your mind probably isn't the sharpest. So, find a trusted friend, coworker, family member, or even online tools to help proofread all of your applications and essays.
7 Scholarships for Single Parents
Award amount: $1,000
Deadline: December 5, 2021
Rosenfeld Injury Lawyers LLC believe that single moms face great challenges when trying to complete their degree, but they also think it's worth the effort. So, they are giving away two $1000 scholarships. One will be awarded to an undergraduate student, and the other is designated for a single mother enrolled at an accredited law school. There is a 500 word essay requirement, and applicants must maintain a GPA of at least a 3.0.
Award amount: $500-$1,000
Deadline: Various
The Custody X Change scholarship comes from the company's "Giving Fund" and is awarded three times a year, with awards ranging from $500-$1000. A 400-500 word essay is required and must answer the question "How will you use your education to improve your family?" Applicants must also be enrolled at an accredited college or university and have a GPA of 3.0 or higher if they've already began their studies.
Award amount: Various
Deadline: March 1, 2022
The Ford Opportunity Program aims to help parents and families with significant financial need cover the cost of college by providing up to 90% of unpaid college costs that fall into these categories: tuition, fees, room and board, personal costs, etc. Applicants must be Oregon residents or live within Siskiyou County, California. Though the recipient can be any parent, they strongly encourage single parents to apply. At this time, this is a no essay scholarship and only requires that the qualifications are met and an application be submitted.
Award amount: $500-$2,000
Deadline: Various
The Bruce and Marjorie Sundlun scholarship awards a range of scholarships between $500-$2000 to single parents located in the state of Rhode Island. This is a renewable scholarship, meaning it can be won year after year if the applicant still qualifies. The foundation does give preference to parents who are currently receiving state aid or have previously been incarcerated. The application is currently closed, but keep an eye out for next year's application.
Award amount: Up to $10,000
Deadline: Various
The Silicon Valley Community Foundation is looking to help single mothers who are looking to go back to college in order to improve their family life. The Deblinger Family Scholarship is awarded to two recipients and can be worth up to $10,000. Open to single moms only, applicants must have at least a 2.5 GPA and currently be enrolled at a community college earning their certificate, associate degree, or participating in a four-year college transfer program. Applicants must also reside in certain California counties, so check the requirements to make sure you qualify.
Award amount: Various, depending on location
Deadline: Various
The Single Parent Scholarship Fund aims to help single parents create a better future for their families. This scholarship is available for Arkansas residents who are single parents looking to pursue their post-secondary education. Applicants must have at least a 2.5 GPA and have an income less than 250% of the Federal Poverty Guidelines. The website has an interactive map, where you can choose your county and apply based on location. There are various deadlines throughout the year, so keep checking back to make sure you apply as many times as possible.
Award amount: $1,000
Deadline: June 1, 2022
The "Mom to Scholar" scholarship is given to mothers who are looking to further their education. The organization was started by two first-generation college students who understand first-hand what it's like to work to afford college and want to make it easier for future student moms. Applicants must be moms over the age of 35, and provide an essay with their application. There are a few other qualifications, so be sure to check the website for more application information.
Head over to Universities.com's new scholarship search tool. This free tool is fast and easy to use to sort through 13 different categories. And if you're looking specifically for scholarships for single moms or dads, just enter keywords like "single parent" or "single mom" into the first category called "Keyword Search." Happy scholarship hunting!
Data Source: Peterson's Databases copyright 2021 Peterson's LLC All rights reserved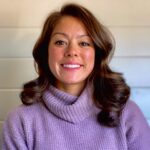 Tien earned her B.S. in Marketing and Advertising at Iowa State University. She has been completely immersed in the education industry since 2013. After teaching ESL to four different grade levels, she began working directly with colleges and universities. Finding ways to help students further their education and make the best college choice has been her main goal at Universities.com for the past six years. Outside of the office, she likes to adventure outside camping, rock climbing, and surfing.