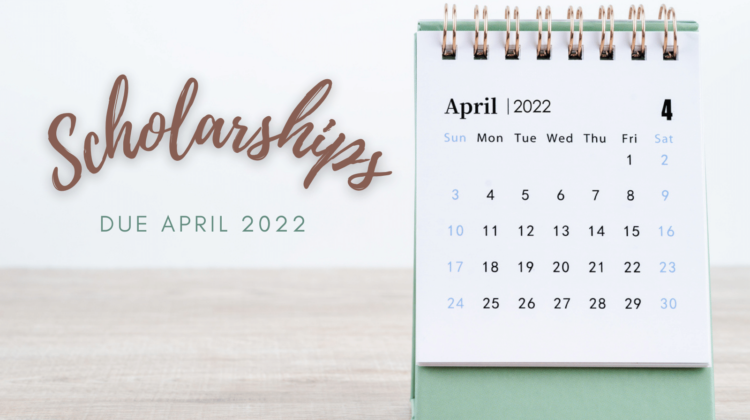 Spring is here, and Americans from all walks of life are exploring college options to qualify for new careers or bolster existing ones. The cost of school remains as high as ever, which means college students should do research to find suitable funding sources. 
April is the perfect time to start looking. In fact, FAFSA's Calendar suggests college students be made aware in Spring that federal student aid is available. But there are a ton of often-overlooked scholarships awarded every month by states and private organizations. These come in all shapes and sizes, but one thing they have in common — they can help offset the high price of tuition! 
With that in mind, here's our list of April 2022 Scholarships you should consider applying for!
Tips When Applying To College Scholarships
Before we jump into the list of April scholarships, we'd like to offer a few tips to help you max out your odds of winning one (or more).
1. Find the Best Scholarship Matches for You
Not every scholarship is going to apply to your situation. When reviewing a scholarship list, scan for possible matches and "maybes." Ignore the ones that definitely don't apply and make a note of all the ones that possibly do.
Next, whittle the list down further by viewing the scholarships' websites. Check out all the eligibility requirements to see which ones are truly good matches. Sometimes you might find that you're not eligible because of a single criteria such as a GPA, state of residency, chosen major, or other factor.
2. Get Organized
Once you've got the list of scholarships that you're both eligible for and interested in, now it's time to get down to business. If you haven't already, take your list and plug it into a spreadsheet. Add columns to drop hyperlinks in, as well as due dates and notes. You can even add a filter to organize your list by application deadlines or award amounts.
3. Research the Application Details
After you've prioritized your list, start working on the application materials one at a time. Review those scholarship eligibility requirements closely, paying attention to the reasons why the sponsor is offering the award. The better you understand why they're giving away free money, the better you can tailor your materials and convince them to give it to you!
4. Write a Compelling Application
Most scholarship offerings require applicants to write a personal statement, essay, or response to a question prompt. It's important to take plenty of time to understand exactly what they're asking for and then write the best reply you can muster. Many people don't consider themselves to be "good writers" but do your best to be sincere, relevant, and concise yet thorough. If possible, have someone review your work to offer editorial advice…and don't forget to read our 5 College Essay Tips to Nail Your Application Essay. 
5. Apply On Time
It should go without saying, but we're saying it anyway — get your scholarship applications in on time. Every year, countless students who could really use the financial assistance of a college scholarship miss their chance simply by not submitting their materials before the deadline. 
The above quick tips will help you increase your odds of winning a scholarship award, but to really get ahead of the curve, we suggest reviewing our free Ultimate Guide to Dominating Scholarships, too. 
13 College Scholarships Due April 2022 You Should Apply For
Each year, the Maryland Association of CPAs Foundation offers a number of scholarships to Maryland resident students. Award amounts vary, but students can apply using just one application. To qualify, applicants must major in Accounting, Business, Finance, or a related subject with the goal of becoming a CPA. The due date to apply is April 15, which is fitting since that's also the infamous tax day!
Founded in 1949, the Dairy Shrine is dedicated to bringing dairy producers, manufacturers, students, and other stakeholders together to promote the industry. The organization sponsors a variety of financial awards for students, including the Milk Marketing-Dairy Products Scholarship. Offered in conjunction with Dairy Management, Inc., this opportunity for college juniors provides $1,000 – $1,500 awards to students pursuing careers in the dairy industry. Submissions are due April 15. 
The United Daughters of the Confederacy has sponsored named scholarships for many years, including "unrestricted" and "restricted" (i.e., having additional eligibility criteria) awards. Both types can only be offered to students who are sponsored by local UDC Chapters. Awardees must be descended from eligible ancestors, hold a minimum cumulative GPA of 3.0, and plan to attend a school in the US. As noted on the website, "the Division Second Vice President will send the applications to the Second Vice President General by the April 15 General deadline." 
The Ohio American Legion generously provides scholarships to fellow Legionnaires in good standing and their descendants, as well as high school seniors and veterans eligible for membership. Applicants should have at least a 3.5 GPA and ACT of 25 or better. Submissions are due by April 15 and judged on academic achievement, scholastic and ACT test scores, extracurricular activities, and "the Committee's general impression of student's character obtained from personal statement." Award amounts vary but may be at least $2,000.
The General Aviation Manufacturers Association offers four distinct scholarships, including the Edward W. Stimpson Aviation Excellence Award. The $2,000 award is given to one graduating high school senior who "has been accepted to and will be enrolled in an aviation degree core program." The application form lists a requirement for a minimum 3.0 GPA, along with an essay question response, transcripts, and letters of recommendation. Submissions are due April 15. 
The Harness Horse Youth Foundation's Curt Greene Memorial Scholarship provides $2,500 to students interested in harness racing. Applicants must be at least high school seniors, with demonstrated scholastic achievement and financial need. A 2.5 or better GPA is required, along with an essay, transcripts, and letters of reference. The website offers contradictory deadlines but the first is April 30 (the other states "all applications and attachments must be postmarked on or before June 1").
The South Dakota CPA Society awards Accounting Scholarships of $1,000 or more to selected students who've demonstrated leadership potential and engaged in extracurricular activities while studying accountancy. The application form lists the following eligibility requirements: 
Must have completed 90 credit hours of study with a cumulative GPA of 3.0 or higher
Be enrolled full-time at an accredited South Dakota college
Plan to work in an accounting field
Applications are due April 30.
The Educational Foundation for Women in Accounting offers several scholarships for undergraduates, grad students, and postgrads. One example is the $2,000 Women in Need scholarship for students who are the primary source of support for their family and are completing their sophomore year in Accounting. This award can be renewed for the second year if the student maintains GPA requirements. The application period closes on April 30 for most EFWA scholarships. 
Founded in 1935, the National Association of Negro Business and Professional Women's Clubs, Inc. sponsors a wide range of opportunities, including the National Scholarship for African American graduating seniors. Applicants may submit a ~300-word essay along with a completed application form and must have a cumulative GPA of 3.0 or above (by February 1st of their graduation year). The deadline to apply is April 20. Note, the site doesn't list award amounts.
The Italian American service organization UNICO offers a treasure trove of scholarships for upcoming undergrads and grad students (for example, there are four named scholarships for undergraduates of Italian descent who have at least a 3.5 GPA). Each award category features unique criteria and differing amounts, but basic eligibility requirements are similar. In most cases, applicants must reside in or have a UNICO Chapter sponsor from a listed state. Online degree programs aren't eligible. Applications are due April 15 (unless noted otherwise).          
The Tang Scholarship provides up to $60,000 over a span of four years to Asian/Pacific Islander students who are "self-identified as lesbian, gay, bisexual or transgender with demonstrated involvement in the LGBT community." Applicants must have graduated from a California Bay Area county high school (Alameda, Contra Costa, Marin, San Francisco, San Mateo, Santa Clara, Napa, Sonoma, or Solano) and be enrolled full-time in college. To apply, you must first download then complete their PDF form. Submissions are due April 30. 
Established in 2018, the Agnes Freyer Gibbs Scholarship Fund supports college students majoring in journalism and related fields. Award amounts are not listed. Applicants must demonstrate financial need, academic achievement, and be "graduating seniors at Maine high schools or home-schooled in a Maine community during their last year of secondary education, with a GPA of at least 3.0." Online submissions are due April 1. 
The Dunkin' Donut franchise has teamed up with Scholarship America to provide its $5,000 Philadelphia Regional Scholarship to 20 high school seniors and current undergraduate students. Applicants must reside in one of the listed counties in Delaware, New Jersey, or Pennsylvania. Winners are chosen based on academics, work history, leadership and extracurricular activities, and a personal statement. Submissions are due April 15
Want More College Scholarships?
Look no further than our college scholarship dashboard where you can filter through over $16 million in awards and over 5,000 scholarships, grants, fellowships, and awards. Find the right college financial aid for you depending on who you are, what you're studying, where you're from, and many more filters.
Data Source: Peterson's Databases copyright 2022 Peterson's LLC All rights reserved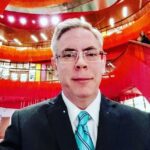 Matt is a retired Air Force veteran and former courtesy faculty at Oregon State University's AFROTC department.
As a freelance copywriter and content creator, he's written for over 250+ companies around the world. Matt specializes in career and higher education topics, with the aim of helping students find the best college programs for their career goals.