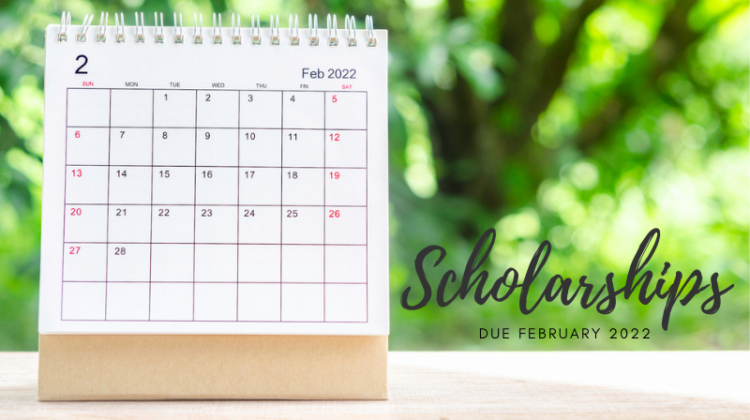 February 2022 Scholarships
The new year is well underway, and college are scrambling to secure funding for their degree programs. While 66% of college students apply for federal financial aid using the FAFSA process, many also seek help via general scholarships. 
From state-sponsored programs to private organization awards, non-federal, college scholarships come in all shapes and sizes. Many are geared toward promoting study in specific fields. Others are based on financial need, academic excellence, or applicant identity (i.e., factors such as gender, race, or ethnicity). 
One thing most scholarship opportunities have in common is they usually have deadlines! Here's a list of college scholarships with February 2022 application due dates. 
Tips When Applying To These Scholarships
Once you find scholarships you're qualified for and interested in, it is vital to apply before the cutoff. However, you don't want to rush, either. These quick tips will help boost your odds of locating the right scholarships for your needs, and hopefully, increase your chances of being selected!
1. Eliminate Scholarships That Aren't a Good Fit First
When confronted with any list of scholarships, the first thing to do is whittle that list down.
The fastest way to do that is by scanning to see which ones stand out as good potential matches. Once you have those noted, peek at the details listed on the sponsoring website to see if you meet all eligibility requirements. If not, you can eliminate that option and move on.
2. Organize Your List 
After you have a list of scholarships you want to apply for, it's time to get organized. We suggest creating a spreadsheet to keep track of each scholarship. Include the name, link, due date, and any notes.
If you really want to get organized, consider putting your scholarships in chronological order based on when applications are due. Alternatively, you could rank them based on the award amounts. A third option might be to organize based on which ones you feel you're most competitive for.
How you prioritize is up to you, but the point is to focus on each scholarship one at a time, based on what's most important for you.
3. Dig Into The Details
Pay close attention to each scholarship's listed eligibility requirements and take note of the sponsors' reasons for offering the award. This may require extra reading, but the more you understand why they're giving away free money, the better you can determine if you're an ideal candidate.
Knowing more about their reasoning and overarching goals will also help you craft a more compelling application!
4. Write a Thoughtful Essay
Many college scholarships require applicants to send in an essay or answer a question prompt. Take time to carefully consider what you want to say, and have someone else review it for clarity and relevance. 
It may be alright to reuse some of your essay's wording for more than one application. However, it's best to tailor each one as much as possible.
Finally, make sure all written materials are thoroughly edited and are error-free!
15 Scholarships Due February 2022 You Should Apply For
Amount: Award amounts start at $2,000 and go up to $7,000.
Due Date: Submissions are due February 1
Overview: As the Honor Society for First-Year Academic Success, Alpha Lambda Delta also helps grad students through its 28 Graduate Fellowships. Fellowships are open to initiated members with a 3.5 cumulative GPA. Criteria for selection is based on "academic records, recommendations submitted, essay questions, and campus and community activities."
Amount: Award amounts vary but are typically $2,000
Due Date: Submissions are due February 24
Overview: The American Association of Airline Executives sponsors eight scholarships for aviation professionals. Applicants should either be active A.A.E. members and regional chapter members or be the spouse or child of such a member. Recipients are chosen based on academics, financial need, and school/community involvement.
Amount: Amounts vary from $2,000 – $7,500
Due Date: Submissions are due February 14
Overview: The American Council of the Blind and the American Foundation for the Blind have teamed up to offer 17 different award opportunities for blind students. Each award features different criteria, usually based on the state of residency, major enrolled in, or other factors. Applicants must have a 3.0 GPA or higher, will send in two letters of recommendation, and should be enrolled full time (or be working at least 32 hours if going to school part-time).
Amount: Award amounts vary from $1,000 – $2,000.
Due Date: Submissions are due February 1, according to the application page
Overview: The American Dental Hygienists' Association's Institute for Oral Health gives out scholarships to members each year to help dental hygiene students who are committed to their field. Details for each award can be found on the scholarship main page under Available Scholarships (listed by graduate, bachelor's, or associate degree programs). 
Amount: $5,000
Due Date: Applications are due February 28
Overview: The Asian Pacific Fund foundation features the Banatao Family's Filipino American Education Fund, giving out $5,000 awards to incoming freshmen in specified California counties. Students must be at least 50% Filipino, have financial need, hold a 3.0 or higher GPA, and major in one of the following: engineering, math, computer science, or environmental or physical science. 
Amount: Varies
Due Date: February 11
Overview: The Florida Engineering Society provides two different scholarships with February deadlines — the High School Scholarship, for students holding 3.5 or higher GPAs; and the University Scholarship, requiring enrollment in an ABET-accredited engineering program along with a 3.0 GPA. Additional opportunities with later application due dates can be found on the FES website. 
Amount: $2,000
Due Date: Submissions are due February 1
Overview: Florida PTA offers several scholarships, including one for graduating high schoolers. $2,000 awards are given in the categories of "University, Fine Arts, Community College, and Vo-Tech." Applicants must be PTA/PTSA members and will submit SAT/ACT scores, an essay, and two letters of reference. GPA requirements vary based on the category being applied to.
Amount: $1,000
Due Date: Submission deadlines vary by scholarship, but applicants should be nominated by November 15 and must complete and send in application packages postmarked by February 1.
Overview: The Institute of Industrial & Systems Engineers provides many funding opportunities, including the John L. Imhoff Scholarship. To meet eligibility, students must be studying industrial engineering and should have made contributions to the field. A 3.4 GPA or higher is also required, along with three references.
Amount: Varies
Due Date: Submissions are due February 22
Overview: California's Department of Health Care Access and Information features a variety of funding opportunities for nurses, including the Licensed Vocational Nurse to Associate Degree Nursing Scholarship. Applicants must begin training by October 1, be enrolled in six or more units, and carry a 2.0 GPA or higher. Awardees will agree to a year-long service obligation to work in "a medically underserved area."
Amount: Varies
Due Date: February 25
Overview: The Rhode Island Society of Certified Public Accountants offers a handful of different scholarships for both grads and undergrads. Students must major in accounting or finance, hold a 3.0 average GPA, and be residents of the state. However, they can attend any college, including out-of-state schools. Submissions should include a personal statement, transcripts, and a letter of recommendation. 
Amount: Varies
Due Date: All applicants may use a single online portal to submit their materials by February 1.
Overview: SME (formerly the Society of Manufacturing Engineers) hosts dozens of scholarships funded by philanthropic organizations wanting to help current and future college students studying manufacturing or engineering. There are awards for students at all levels, from community college to graduate programs. Amounts and eligibility criteria vary. 
Amount: $5,000 but varies depending on the scholarship
Due Date: Sophomores and above must submit applications by February 15
Overview: The Society of Women Engineers lists many scholarships for students who identify as a woman, are attending college full-time (or are re-entering), and are enrolled in "an ABET-accredited program in engineering, technology, or computing" if an undergraduate. An example of an SWE award is the renewable Honeywell Scholarship for $5,000, with preference going to students with financial need or coming from under-represented groups. 
Amount: $1,000
Due Date: The deadline to apply is February 25
Overview: South Dakota's Board of Regents offers the Annis I. Fowler/Kaden Scholarship scholarship for freshmen attending "BHSU, DSU, NSU, or USD." To qualify, students must major in Elementary Education, hold a high school 3.0 cumulative GPA, and send in an essay, two letters of recommendation, and ACT scores. Applicants should use the Board's online submission form.
Amount: Undergraduate awards are for $5,000; graduate-level awards range from $5,000 to $10,000.
Due Date: Applications are due by February 14
Overview: Washington CPA Foundation Scholarship is offered to Washington State college students who are studying accounting to become Certified Public Accountants. Applicants should be rising juniors or higher and must have a 3.0 GPA or better.
Amount: $4,000 stipend
Due Date: Varies
Overview: The Wisconsin Space Grant Consortium wants to fund your aerospace research! Sponsored by NASA's National Space Grant College and Fellowship Program, the awards are given to students of all types, from K-12 to graduate level. One of the many exciting opportunities is the Elijah High-Altitude Balloon Research Scholarship, which provides a $4,000 stipend and sends winners to join a team in Milwaukee or Kenosha from June 1 – September 15. Applicants must be highly motivated and have at least a 2.5 GPA.
More Scholarships?
We understand this list is pretty short, but luckily we have over 5,000 awards on our scholarships page that you can search and filter through to find the best college scholarships for you!
Data Source: Peterson's Databases copyright 2022 Peterson's LLC All rights reserved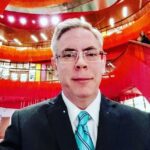 Matt is a retired Air Force veteran and former courtesy faculty at Oregon State University's AFROTC department.
As a freelance copywriter and content creator, he's written for over 250+ companies around the world. Matt specializes in career and higher education topics, with the aim of helping students find the best college programs for their career goals.