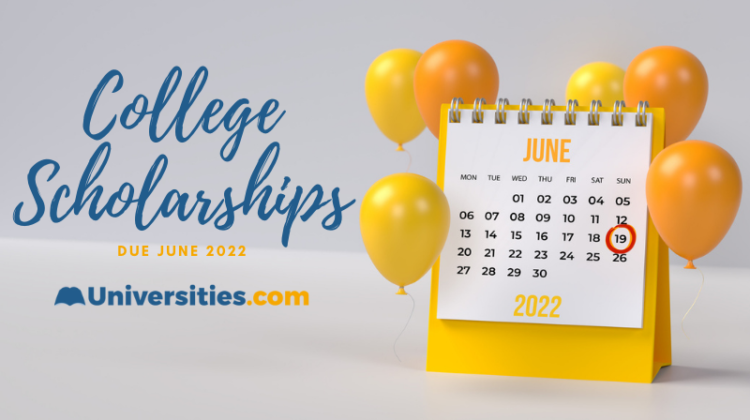 June 2022 Scholarships
Having just wrapped up this school year, many students aren't too eager to begin thinking about the next one. Don't be one of them!
Plenty of great college scholarship opportunities have application deadlines in June. Your efforts now could have a huge payoff in the fall in the form of free money that does not need to be repaid!
With so many different types of scholarships available, chances are high of finding ones for which you're a good match. Some look for students demonstrating financial need. Others seek top academic performers, dedicated volunteers, outstanding leaders, or interest in pursuing a certain career.
Read each selection criteria carefully to determine if you qualify. Don't waste precious summer hours applying for scholarships for which you have little or no chance of winning because you lack the stated qualifications.
Tips When Applying To These Scholarships
Regardless of the time of year, scholarship competitions can be quite competitive. To maximize chances for success, serious applicants put their best foot forward. This involves actions such as:
Completing all sections of the application
Getting materials in on time, including things that involve the effort of others (such as official transcripts and letters of recommendation)
Proofreading and spell-checking everything
Thoroughly showcasing your achievements and qualities that best reflect the scholarship's purpose
In many cases, students in the candidate pool possess similar backgrounds and credentials. To distinguish among people whose GPAs are close and whose list of extracurriculars are extensive, award committees frequently turn to the essay as the deciding factor. Thus, it pays to make your writing shine. Craft a piece that shows passion, personality, and admirable traits to bring your application to life and make it memorable.
Now that you've received some guidance, let's take a look at some great scholarships out there with a June 2022 deadline.
14 Scholarships Due June 2022
Amount: $1,000 – Freshman; $2,000 – Sophomore; $3,000 – Junior; $4,000 – Senior
Due Date: June 1
Overview: This scholarship offered by The Actuarial Foundation supports minority students who wish to pursue a career in the actuarial profession. Applicants must have at least one birth parent who is Black/African American, Hispanic, Native North American, or Pacific Islander. Other criteria for students include enrollment as a full-time undergrad at an accredited U.S. educational institution and a minimum GPA of 3.0. Entering college freshmen must have a minimum ACT math score of 28 or an SAT math score of 620.
Amount: up to $5,000
Due Date: June 1
Overview: Respiratory therapists pursuing a postgraduate degree can apply for this scholarship awarded by the American Respiratory Care Foundation. Applicants must show proof of acceptance into an advanced degree program at an accredited school and hold an undergraduate GPA of 3.0 or higher. In addition to the general application, candidates need to submit specific letters of recommendation and an essay on how this scholarship will help with their career goals in the field of respiratory care.
Amount: $500 to $5,000
Due Date: June 30
Overview: Students of Korean heritage who during the 2022-23 academic year will be attending school full-time in the Western U.S. (Alaska, Arizona, California, Hawaii, Idaho, Montana, Nevada, Oregon, Utah, or Washington) are eligible to receive money from the Korean American Scholarship Foundation. Applicants should have at least a 3.0 GPA and show evidence of financial need. Scholarship opportunities exist for graduating high school seniors, current undergraduates, and graduate students.
Amount: Varies
Due Date: June 1
Overview: South Carolina residents enrolled in an undergraduate or graduate nursing program are eligible for scholarships awarded by the South Carolina Nursing Foundation. Students should be in good academic standing and demonstrate financial need. The application includes a section on career goals, and candidates should be intending to seek employment in the state. Be aware that two faculty letters of recommendation must reach the foundation by June 15.
Amount: $1,000+
Due Date: June 30
Overview: ZAMI NOBLA (National Organization of Black Lesbians on Aging) recognizes women making outstanding contributions to their community. Applicants must be out Black lesbians who are at least 50 years of age and enrolled either part- or full-time in an accredited technical, undergraduate, or graduate program. To be considered, you must show proof of a 3.0 GPA or higher from the most current institution you attended, answer two of five essay questions, and submit three letters of recommendation (one from a teacher, one from a supervisor/mentor, and one from an activist/organizer in the LGBTQ community).
Amount: Up to $3,000
Due Date: June 1
Overview: The Florida State Golf Association awards a minimum of five renewable scholarships each year to high school seniors who have competed in at least three of the organization's golf tournaments. Other factors taken into consideration are financial need, GPA, SAT or ACT scores, sportsmanship, and community activities. Applications must include a brief essay on how your involvement in golf will impact your long-term goals.
Amount: Up to $5,000
Due Date: June 3
Overview: California residents currently attending community college who plan to transfer to a four-year institution can apply for this scholarship awarded by the Silicon Valley Community Foundation. The scholarship honors a former student at West Valley Community College who made a large impact on his community during his 18 years of life. Selection criteria include GPA, financial need, service to one's community or school, and character.
Amount: $1,000-$2,000
Due Date: June 1
Overview: Students who have completed at least their freshman year of college by the application deadline are eligible to compete for scholarships offered by the Polish Roman Catholic Union of America (PRCUA). Recipients can use the money toward undergraduate, graduate, or professional studies. Note that in addition to questions about goals and accomplishments that the application contains a section to talk about your Polish roots. Candidates also must submit one letter of recommendation from someone other than a family member who can verify the student's "active celebration of Polish heritage" and another verifying active community service.
Amount: $5,000
Due Date: June 30
Overview: The EOK Scholarship Fund, established in recognition of The Hellenic Women's Club's 75th anniversary, awards scholarships to women of Greek descent to pursue their higher education goals. In addition to being a U.S. citizen of Greek American lineage or the Greek Orthodox faith, applicants must be female residents of Massachusetts or a female attending a college in the Bay State. Be prepared in the application to talk about academic achievement, community service, and leadership qualities.
Amount: Varies
Due Date: June 30
Overview: Students interested in pursuing an automotive career can apply for these scholarships, which are based on financial need. Applicants must be accepted at or currently enrolled in a full-time program at an accredited college university, or trade school. Candidates should possess a minimum GPA of 3.0. Be aware that two letters of recommendation supporting your automotive interests must be submitted to be considered for scholarships.
Amount: $1,000
Due Date: June 30
Overview: Pursuing your passion for making cakes and pies? The Wisconsin Bakers Association (WBA) helps students reach their culinary career goals through a scholarship named in honor of a man who made numerous contributions to the retail baking industry. Applicants should be high school graduates who possess a minimum 2.85 GPA and are seeking a certificate or degree in a baking/pastry arts-related field. As part of the application, candidates must submit a written or video essay detailing their baking interests and goals. The selection committee conducts candidate interviews via Zoom before announcing the scholarship's recipient.
Amount: Varies
Due Date: June 10
Overview: If your parent, grandparent, great grandparent, or spouse is (or, if deceased, was) a regular or life member of the 101st Airborne Division Association, check out this scholarship given out by the Screaming Eagle Foundation. Its aim is to provide financial assistance to undergraduate and graduate students "who have the potential to become assets to our nation." Applicants should possess a GPA of 3.75 or higher. Preference is given to students obtaining a degree in a physical science or a medical field.
Amount: Up to $1,000
Due Date: June 1
Overview: The American Respiratory Care Foundation awards this scholarship in honor of one of its past presidents. Applicants need to provide verification of enrollment in an accredited respiratory care training program and possess a GPA of 3.0 or higher. Note that in addition to basic personal information, students must submit an original referenced paper on some aspect of respiratory care. Preference is given to candidates of minority origin.
Amount: Varies
Due Date: June 20
Overview: The American Public Transportation Foundation awards this scholarship to an applicant dedicated to a public transportation engineering career. Candidates must be sponsored by an American Public Transportation Association (APTA) member organization or APTA member assignee. They also should demonstrate high academic achievement, financial need, and have completed at least 30 hours of college credit already.
Want More Scholarships?
If these 14 scholarships don't apply to you, that's okay. We have over 5000 different awards for future and current college students to search through with our scholarship search.
Data Source: Peterson's Databases copyright 2022 Peterson's LLC All rights reserved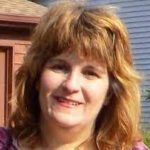 Beth Braccio Hering is an honors graduate of Northwestern University and has been a freelance writer for more than 25 years. In addition to extensive contributions to various Encyclopaedia Britannica products, her work has been published by outlets such as Business Management Daily, CareerBuilder, Walt Disney Internet Group, and Chicken Soup for the Soul.