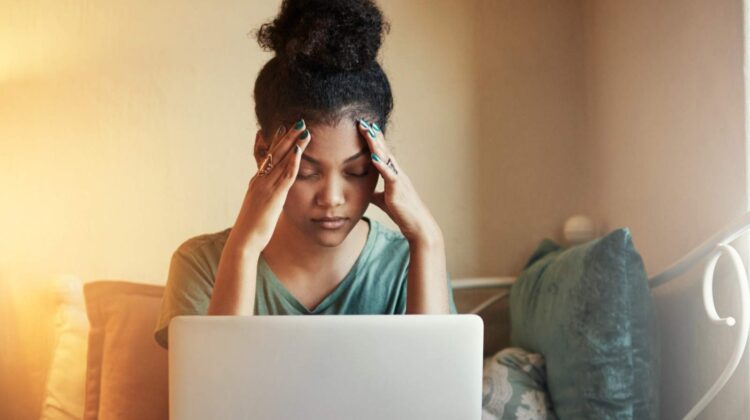 It's been over 21 months since the U.S., including colleges and universities, went into lockdown with the arrival of the COVID-19 pandemic. Students' lives were turned upside down as schools closed their doors, and students were told to take what they needed with them because no one knew when they could return.
Almost overnight, students found themselves scrambling to figure out how to finish the academic semester online. Having paid for tuition and books, often by taking out huge student loans, many students worried if the time and money they spent that semester would be for nothing.
As students headed home and hunkered down behind closed doors, growing uncertainty about the pandemic, their health, their family and friends, and their future quickly took a toll on both their mental and physical health.
Now that vaccines are available and social isolation is no longer required, experts are trying to figure out why the health of college students continues to get worse.
What's Going On With Student Health?
When the pandemic started, researchers weren't surprised that everyone, including college students, started to show signs of declining mental and physical health due to stress and social isolation.
But in spring 2021, health experts expected to see an improvement in students' health as vaccines became available for young adults, social distancing rules were lifted in many places, and many colleges welcomed students back to campus.
But…that's not what happened. And college students' health continues to plummet, leaving experts concerned and scratching their heads to figure out why.
What Was College Students' Health Like Before And After The Pandemic Started?
A study of 419 first-year students at the University of North Carolina at Chapel Hill looked at students' mental health before the pandemic began (October 2019-February 2020) and then 4 months after Covid-19 started (June/July 2020).
Researchers found that moderate-severe anxiety increased in these students from 18.1% before the pandemic to 25.3% four months after the pandemic started. Likewise, moderate-severe depression for these first-year students also increased from 21.5% to 31.7% during this time.
"Hardest hit by depression were Black students" whose rate of depression shot up by 89%. Gender and sexual minority students also saw huge increases in depression and anxiety.
Not surprisingly, students were more anxious and depressed as they were forced into distance learning with little preparation and removed from their social networks due to lockdowns.
But the interesting thing is—students were not more anxious or depressed because they had their work hours reduced due to Covid-19 or because they, family, or friends were diagnosed or hospitalized with Covid-19.
On top of this, students' physical health took a hit as well.
College students became much less physically active, completing an average of just 4,600 steps per day compared to 10,000 steps pre-pandemic. And they spent less than 30 minutes socializing each day, a drop of more than 50%. And they doubled their screen time to over 5 hours/day. They also slept 25-30 minutes more each night.
So, Why Is The Health Of College Students Still Declining?
But here's the kicker—even though the pandemic is beginning to loosen its grip, vaccines are available, and social distancing rules are less strict—studies show students' mental and physical health isn't rebounding like experts thought it would.
For example, a full year after the pandemic and lockdowns began in the U.S., a Boston University researcher did a survey of 33,000 college students. She found levels of anxiety and depression were still going up in college students and were at their "highest levels" since Covid-19 started.
Another big concern from the survey was that 83% of students said their mental health had a negative effect on their school performance over the last month. And roughly 66% of students said they were "struggling with loneliness and feeling isolated—an all-time high…".
In terms of physical health, a study of 1,179 college students found that students are now walking roughly 6,300 steps/day compared to 9,800 steps/day pre-pandemic. That's still a drop of 35% compared to before the pandemic—and this number bounces lower and a bit higher as the pandemic continues, for no apparent reason.
Are There Risk Factors That Put Me At Higher Risk For Worse Health As A College Student During Covid-19?
Yes, there are.
Researchers have identified that non-Hispanic Asian women:
Between the ages of 18-24,
In poor to fair health, and
From families with below-average incomes, are more likely to suffer mental health related consequences during Covid-19. 
Other risk factors include:
Knowing someone whose been diagnosed with Covid-19
Spending 8 or more hours/day on screen time
On the flip side, "Students who were non-Hispanic White, above-average social class, spent at least two hours outside, or less than eight hours on electronic screens" were less likely to have their mental health negatively affected.
What Signs Might Indicate My Health Is At Risk As A Student?
Since anxiety and depression are two of the most common mental health problems college students face, here are some of the common signs to watch for:
Low energy
Changes in your eating & sleeping habits
Feeling overwhelmed
Problems managing your schoolwork
Having emotional outbursts of anger or tears
Problems realistically assessing where you're at with things
Loss of interest in activities that you used to enjoy
Sense of panic
Other symptoms include feeling hopeless, thoughts of suicide or hurting yourself, having heavy financial responsibilities, chronic fatigue, and physical aches and pains with no known cause such as back pain, stomach aches, headaches, etc.
What Can I Do As A College Student To Protect My Health During Covid-19?
Health experts strongly recommend one of the best things you can do to protect yourself from Covid-19 is to get fully vaccinated.
As Henry Wu, assistant professor and senior physician at the Emory University School of Medicine told The Washington Post, "'Think of the vaccine like a really good raincoat, but if it's storming outside, you still need an umbrella if you want to stay dry…And I think right now, we're storming in most of the country."
If you're already vaccinated, that's great. Be sure to wear a mask when working in study groups or going to classes in-person and keep that minimum of 6 feet of social distance—more if possible. Better yet—try meet for study or group work outside if the weather is good or in a larger, well-ventilated area with your peers.
Can you socialize or hang out with your friends? Absolutely! And it's important you make socializing a priority while the pandemic drags on. But avoid crowded parties in small spaces. And be sure to wear your mask at all times, since you can't be sure if others are vaccinated.
Also, keep in mind that drinking alcohol lowers your inhibitions. So, you might be more inclined to drop your mask and accept the risk at the moment to have some fun. But, you might end up regretting that later because you let alcohol make the decision and not your wiser self.
Finally, if you recognize signs of anxiety, depression, or other mental health problems in yourself or your classmates, don't wait for things to get worse. Reach out and tell someone that you or they need help. Everyone recognizes the mental stress we're all under right now, so there's no judgment. Just people who want to help you—and some who've suffered from similar things themselves.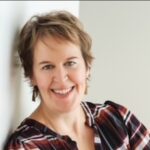 Leona Werezak MN, BSN, RN is the Director of Business Development at NCLEX Education. She began her nursing career in a small rural hospital in northern Canada where she worked as a new staff nurse doing everything from helping deliver babies to medevacing critically ill patients. Learning much from her patients and colleagues at the bedside for 15 years, she also taught in BSN programs for almost 20 years as a nursing adjunct faculty member (yes! Some of those years she did both!). As a freelance writer online, she writes content for schools and colleges, healthcare and medical businesses, as well as various nursing sites.