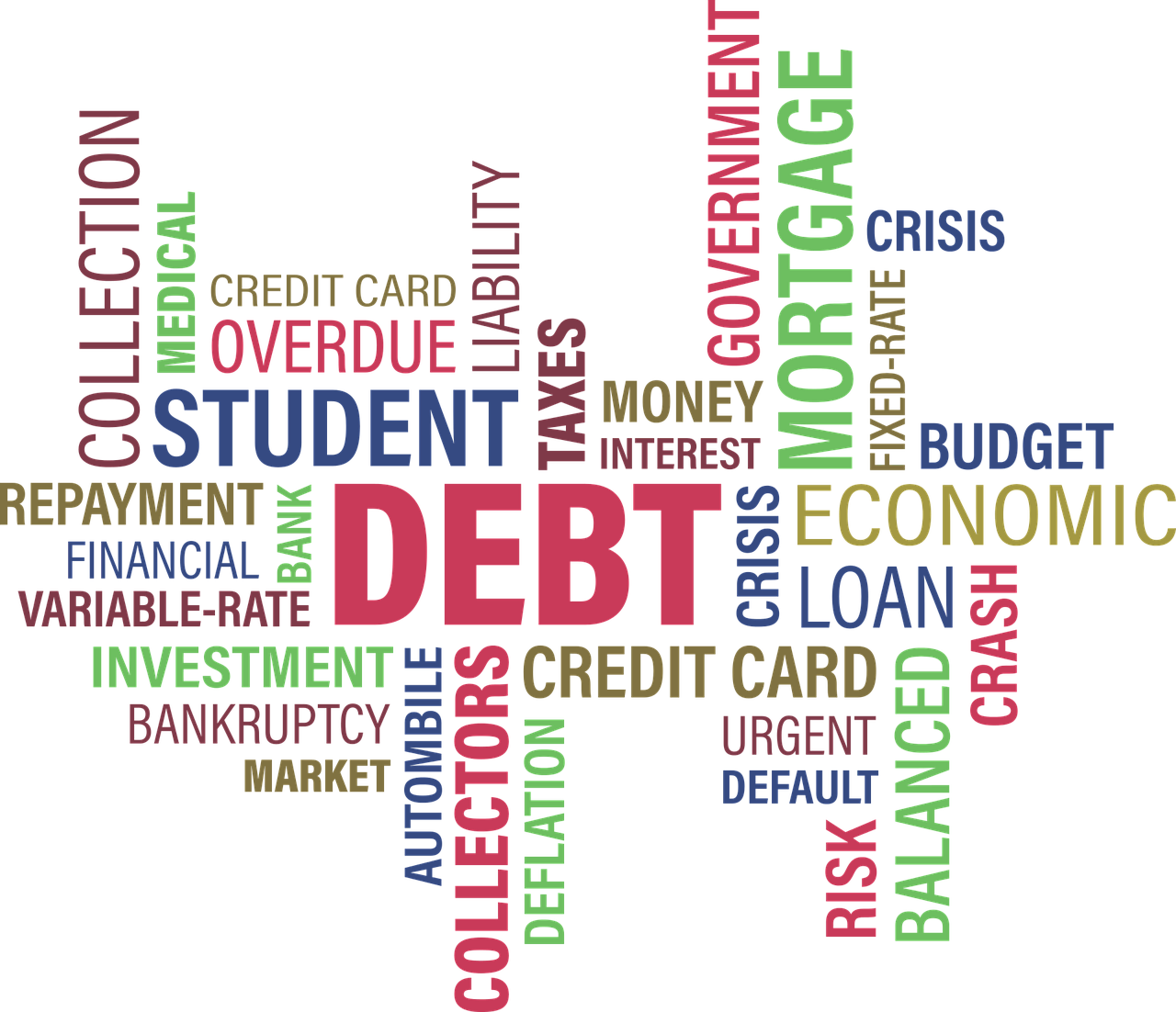 Rising tuition costs are producing an increased reliance on student loans.  Ideally, students will already have attempted to secure funds that do not require repayment, such as grants or scholarships.  However, the reality is that some students will need to borrow money, even beyond what grants or scholarships can provide.  When approaching student loans, students should be aware that not all loans are equal.  It is easy for many to simply sign a paper now and pay the consequences later without even a thought of researching the best options.  The U.S. student loan debt has exceeded 1 trillion dollars in an economy where half of all young college graduates are either unemployed or underemployed, and wages are decreasing. It takes only a small amount of time and energy to become informed about the variation in loan types.  Generally, the options pitted against each other are federal versus private student loans. A federal loan could be subsidized or unsubsidized, while both federal and private loans can have fixed or variable interest rates.  It is important that students understand these options before signing.
Federal Student Loans
Federal student loans are a way for the federal government to help students pay for school, regardless of bad credit or low income and other variables that might make it impossible to borrow from banks or credit unions.  Federal loans make an education attainable for more citizens.  They offer lower interest rates, less stringent repayment terms, and more benefits and options than a privately owned bank.  Students can apply for these loans by submitting a free application for federal student aid (FAFSA).  Students should always turn first to federal loans and, if absolutely necessary, obtain a private loan if the federal loans simply do not cover all of the costs.  This is because federal loans offer benefits no bank would.  One of these benefits is loan forgiveness.  The government will actually cancel part of an educational loan, reducing a students bill by thousands of dollars, if the student, after graduation, engages in certain volunteer work or military service, or teaches or practices medicine in specific types of communities of need.
Loan forgiveness for federal loans also occurs if the borrower has made 25 years of qualified income based repayments.  The remainder of the loan at that point is completely forgiven, regardless of the unpaid balance. Another benefit is the ability to postpone payments for some months (up to three years for persons who are unemployed) if a student falls on hard times or goes back to school.
One of the greatest benefits to federal loans is that they allow borrowers to set payment amounts based on their income. It is very unlikely a bank will trouble itself with individuals circumstances in this way.  Additionally, most federal student loans generally have fixed interest rates.  A fixed rate is preferable because it will remain the same throughout the life of the loan.  A variable rate fluctuates based on the market rate of interest, which can be good when the rates are low, but when they rise, a borrower's payments could become too expensive to handle. Subsidized federal loans will not accrue interest while the student is in school while an unsubsidized federal loan continually accrues interest even during the years the borrower is in school.  The fixed rate for all undergraduate federal subsidized loans was set to rise to 6.8% from 3.4% on July 1, 2012 for new loans, but Congress voted to extend the lower rates for another year.
Private Student Loans
Although private student loans generally have variable rates, in 2011 banks began to offer fixed rate student loans. Wells Fargo offers student loans with a fixed rate as low as 5.72% for undergraduates attending a 4-year school, and Sallie Mae offers a fixed rate loan  as low as 5.75%, both with no origination fees. These loans should only be considered after federal loan dollars are exhausted. Unbelievably people are turning to private loans first, forgoing any possible grant money which requires no repayment, and the benefits that federal loans offer.  In fact, over 50% of private loan borrowers did not max out their federal loan dollars while 25% never even took out a federal loan. Needless to say, variable rates should be avoided at all costs.  Yet, students are increasingly turning to them. In the 2003-2004 school year, 5% of undergraduates obtained private students loans. By 2007-2008 that number rose to 14%. Consequentially, in 2012, the Consumer Financial Protection Bureau has reported the results of 2,000 comments received by student loan borrowers petitioning for government intervention, many who are trapped under monthly payments that have risen into hundreds of dollars monthly due to variable rate increases.
Submit a FAFSA, Then Consider Carefully

2012 cuts in federal funding, particularly surrounding changes made to the Federal Pell Grant Program will affect an estimated 140,000 students.  Students with income less than $30,000 were able to obtain the Pell Grant; now that has been decreased to only those with less that $23,000 in income.  As well the grant is available for 12 semesters only, down form 18. Meanwhile, state funding cuts are creating unprecedented high tuition and fee rates.  These realities combined will likely play out in increased loan borrowing.
The worst disservice students can do to themselves is to fail to submit a FAFSA.  Many who fail to submit a FAFSA have cited that they either believe they are not eligible or the application is too difficult. The application is not terribly difficult. It just requires gathering the right information, such a tax records among other similar things, and there are available checklists and other assistance online.  It is certainly not more difficult than the work a student will have to do in college.  It just simply must be done.  When considering loans, students must understand that by law private student loans will never go away until paid.  Both federal and private student loans cannot be erased through filing bankruptcy. There is no legal way to avoid these loans.  Making informed educational decisions can affect the next 25 years of a student's life, including the ability to afford a house or children. Students should also consider attending a college that is more affordable to reduce the need to borrow in the first place.
---
[1]    http://www.huffingtonpost.com/2012/06/15/cfpb-publishes-2000-comme_n_1601072.html
[2]    http://www.finaid.org/loans/forgiveness.phtml
[3]    http://www.usatoday.com/money/perfi/college/story/2012-01-12/private-student-loans-relief/52520848/1
[4]    http://www.usatoday.com/money/perfi/college/story/2012-01-12/private-student-loans-relief/52520848/1
[5]    http://federalstudentaid.ed.gov/federalaidfirst/
[6]    http://www.asa.org/basics/loans/interest-rates/student-loan-interest-rates.aspx
[7]    http://www.huffingtonpost.com/2012/06/29/transportation-bill-student-loans_n_1638116.html
[8]    http://www.wellsfargo.com/student/loans/#undergraduates
http://www.businesswire.com/portal/site/home/permalink/?ndmViewId=news_view&newsLang=en&newsId=20120507005836&div=-352037486
[9]    http://www.usatoday.com/money/perfi/college/story/2012-01-12/private-student-loans-relief/52520848/1
[10]   http://www.usatoday.com/money/perfi/college/story/2012-01-12/private-student-loans-relief/52520848/1
[11]   http://www.insidehighered.com/news/2012/06/14/consumer-financial-protection-bureau-publishes-2000-comments-private-student-loans
[12]   http://www.usatoday.com/money/perfi/college/story/2012-01-12/private-student-loans-relief/52520848/1
[13]   www.finaid.org/educators/20110118nofafsareasons.pdf
[14]   http://www.huffingtonpost.com/2012/03/30/congress-considers-student-loans-bankruptcy_n_1390930.html