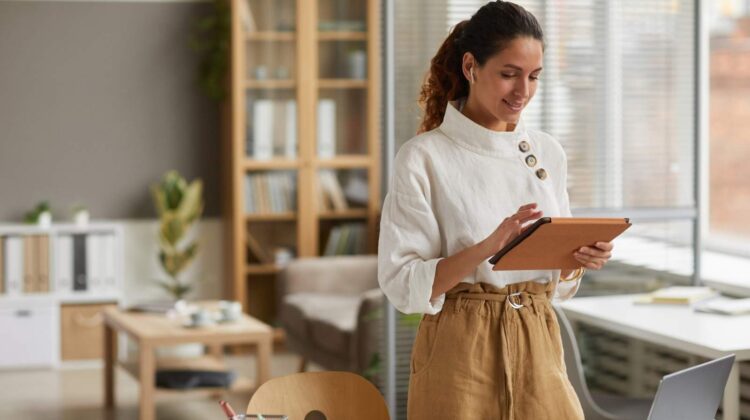 Best Business Degrees For The Future
When choosing an academic path, it's not impractical to look to the future and consider what the job market might look like for graduates. Sure, some degrees like accounting and general business are safe choices. However, other cutting-edge, business-related degrees are primed to hire a growing number of graduates in the not-too-distant future.
To determine the best business degrees for the future, we lean heavily upon data from the Bureau of Labor Statistics (BLS) to see what business careers could grow over the next decade. From there, we work backward to highlight which business degrees can lead to expansive career options. We also briefly spotlight these degrees so you can know what to expect.
Continue reading to review the best business degrees for the future.
Best Bachelor's Degrees In Business For The Future
Business-focused bachelor's degrees are popular for a reason: they offer a practical academic option that leads to a seemingly endless list of careers. Whether you pursue business administration or healthcare administration, the jobs waiting for graduates not only pay well, they're also growing.
Below we highlight standout bachelor's degrees that often lead to careers that the Bureau of Labor Statistics project will grow over the next decade. Keep reading to see what degrees and careers stand out.
Business Administration
Earning a bachelor's in business administration (BBA) is a practical path towards seemingly unlimited career options. Whether graduates work in a non-profit or on Wall Street, a BBA degree supplies students with the foundational theoretical and practical business-related coursework. Standard BBA classes include principles of financial accounting, business statistics, and principles of micro and macroeconomics.
Accounting
A bachelor's degree in accounting is an excellent choice for the math-inclined student interested in entering a growing and stable career. Common career options include roles as accountants and auditors. Many students also utilize their academic experience as preparation for the Certified Public Accountant (CPA) exam. Standard accounting classes include topics like financial accounting, managerial accounting, business law, and business ethics.
Economics
Another practical choice for talented math students, a bachelor's degree in economics prepares degree-seekers with theoretical and practical business knowledge and helps hone essential critical thinking and analytical skills. Standard economics courses include topics like the economics of consumption, comparative economic systems, and micro and macroeconomics.
Management Information Systems
Technology and business are forever linked, and a management information systems degree (MIS) highlights the software and computing methods that add growth potential and value to a business. This undergraduate track prepares students for various tech-based business roles, blending tech proficiency with foundational business knowledge. Core undergraduate MIS courses include database design, applied operating systems, and applied customer relationship management.
Marketing
Marketing professionals play a critical role in countless businesses, and a bachelor's degree in marketing can open the door to a number of creative business careers. Undergraduate marketing students gain foundational business knowledge through classes in economics, management, and business law and ethics. Additionally, core marketing classes cover areas like advertising, sales, marketing research, and strategic marketing.
Supply Chain Management
A bachelor's in supply chain management explores the movement of products, materials, and goods while examining how effective managers can cut costs and boost efficiency. In addition to general education requirements and core business classes, students tackle supply chain and logistics courses, including business decision models, supply chain strategies, and global supply chain management.
Healthcare Administration
Effectively managing the business interests of healthcare entities requires both a solid business background and a working knowledge of the complex array of issues that healthcare businesses face. In preparation for administrative and management roles in healthcare, students tackle standard business courses like economics and account. Additionally, students tackle classes like policy issues in healthcare, health law and regulations, and medical facilities management.
Finance
Undergraduate finance students utilize analytical skills when grappling with the complexities of economics and business. This degree can lead to careers like financial analyst, financial manager, and accountant. Additionally, students often choose academic concentrations in areas like investments, international finance, and risk management. Standard finance courses include topics such as econometrics, portfolio management, and financial reporting.
Human Resources
Students pursuing a bachelor's in human resources (HR) gain advanced management skills while encountering issues in leadership, organizational development, human capital, and training and development. An especially lucrative career for HR managers, degree-seekers can pursue academic concentrations in areas like healthcare, data science, and organizational leadership. Core HR requirements include classes like principles of management, human resource strategy and development, and labor law and policy.
Organizational Leadership
A solid academic option for those pursuing management and leadership roles, a bachelor's in organizational leadership prepares students for various careers, including healthcare management, HR management, and sales management. Throughout their academic experience, these undergraduate learners hone communication, business, and analytical skills. Additionally, students can choose from specializations such as finance and project management. Standard coursework covers topics like leadership for managers, behavioral theory, and organizational management.
Best Master's Degrees In Business For The Future
For students wanting to further expand their career options and earning potential, a master's degree can help students hone the skills they need for career advancement. We've highlighted several popular, business-related master's degrees below.
Master's in Business Administration (MBA)
Earning an MBA is the traditional path for business professionals wanting to take their careers to the next level. Additionally, an MBA is, by far, the most popular graduate program in the United States. MBA programs can cover a broad range of subjects spanning from marketing to information systems. Popular MBA specializations include supply chain management, entrepreneurship, and sustainability.
Master's in Finance
While MBA students can undoubtedly tackle a finance specialization, some may opt for a master's degree in finance. Unlike the rangier business topics of an MBA, finance students take a deep dive into subjects like corporate valuation, financial modeling, financial reporting, and financial economics. Master's grads often tackle professional roles as financial managers.
Master's in Human Resources
Human resources professionals play a significant role in helping a company or organization run effectively and efficiently. For individuals interested in HR leadership roles earning a master's degree can help build the skills needed for success. With an eye towards HR management roles, students cover various topics, including conflict management, compensation and benefits, employee and labor relations, and human performance improvement.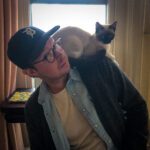 James Mielke is a freelance writer currently based in Louisville, Kentucky. In addition to higher education topics, areas of particular interest include food history, dining, and all things golf. James has a history degree from Belmont University and is an unapologetic fan of the Grateful Dead.