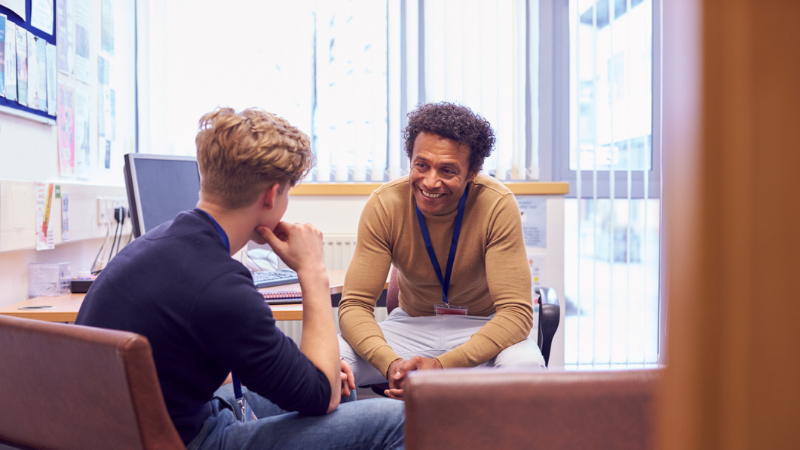 Master's in School Counseling Degree Overview
School counselors play a vital role in our educational systems. They support future college students on their journeys and prepare K-12 students for future successes beyond the school environment.
Now is the perfect time to enter this impactful career field, with the Bureau of Labor Statistics projecting an 11% job growth in the coming decade! To be hired in most states, you'll need a Master's Degree in School Counseling plus typically a license or certification.
Many excellent schools offer high-quality, affordable training programs to get you qualified for this empowering career. If you're ready to make a difference in the lives of America's youth, here's the ultimate guide to earning your Master's Degree in School Counseling.
What is a Master's in School Counseling?
A school counselor's guidance can alter the trajectory of students' lives forever. When you think about the long-term individual, familial, and societal ramifications of such work, it's clear why school counselors require such a vast range of skills and an accredited Master of School Counseling degree.
Here are some common tasks associated with school counseling:
Offer personal and group counseling
Help youth overcome educational or personal barriers
Advocate for students with learning disabilities
Motivate and help students plan for success
Interpret data and advise school leaders of any need for changes
Determine suitable career options for students based on aptitudes and desires
Guide them to successful transitions into college or the workforce
Aid with complex university and financial aid applications
Outstanding Schools With Master's in School Counseling Degrees in the U.S.
There's no shortage of universities offering high-quality Master's Degrees in School Counseling. The trick is finding the best one for your unique background, needs, and goals.
For instance, if you're currently working full- or part-time, the flexibility of an accredited online degree might be beneficial. Alternately, if you have plenty of free time, a solid GPA, strong application materials, and can afford (or get a scholarship for) a private institution, you could consider traditional attendance at any of the top-ranked schools in the nation. There are options for anyone and everyone who wants to go to college!
We've put together a list of outstanding schools offering a Master's in School Counseling. Keep in mind, only you can decide what makes a school perfect for you!
University of Missouri-Columbia – Ranked among the Best Online Programs for Grad Education by U.S. News & World Report, Mizzou's online Master of Education in School Counseling program is focused on the "science-practitioner model" made popular by Dr. Norm Gysbers, and hailed as "one of the foremost scholars of our time in school counseling."
Capella University – Accredited by the Higher Learning Commission, Capella's 72-quarter credit Master of Science in School Counseling combines two residencies, two internships, and a practicum experience with convenient, online, theory-based coursework.
University of West Georgia – UWG's versatile 60-credit hour Master's of Education in Professional Counseling can be tailored to school counseling or clinical and mental health counseling. Accredited by the Council for Accreditation of Counseling and Related Educational Programs, courses are held at the Carrollton Campus, with ~1/3 online and ~1/3 taught in a hybrid fashion.
University of West Alabama – UWA offers both a traditional and online Master of Education (Certification) in School Counseling options. You'll graduate with a degree and a master's level certificate, but the online program's site still advises candidates to check with their state board to ensure requirements are met.
Kansas State University – Nestled away in Olathe, Kansas, this KSU campus branch offers a 48-credit hour M.S. in School Counseling in a smaller, more supportive environment that integrates school experiences and developmental activities. Students complete a professional portfolio that can help them stand out during job applications.
Remember to look for schools accredited by the Council for the Accreditation of Counseling and Related Educational Programs (CACREP)!7
Check out our full list of the Best School Counseling Colleges in the U.S.
If you're looking for other schools that offer Master's in School Counseling degree programs, check out the Find Your Perfect "U" tool. You can search over 6,000 colleges and universities with 11 different filters to find the perfect school for you!
What Can I Do With a Master's Degree in School Counseling: Salaries and Career Outlook
Earning your Master's in School Counseling opens the doors to several career paths. According to BLS, approximately 44% of all counseling degree graduates opt to work in K-12 settings, either for public or private schools. Another 35% elect to work in higher education, at community colleges, vocational schools, or universities.1
BLS includes non-school counseling degrees in their statistics, noting that other counselors serve the public in the healthcare and social assistance sector or at other local or state-level agencies. A small fraction of all counselors, including school counselors, work as self-employed entrepreneurs!
How Much Does Someone with a Master's in School Counseling Make?
If you're wondering how much a school counselor makes, know that it can vary considerably. BLS lists the median annual wage as $58,1201. Payscale notes a median yearly salary of $51,102.
Now let's take a look at the broader range. BLS cites a range from under $35,620 to over $97,910, pointing out that workers in the K-12 arena earn more than their peers who work in colleges. Factors that impact earnings include the following:
Number of years of work experience
Academic and professional credentials
Geographic location
Whether the employer is public or private
Whether the job is in a K-12 setting or higher education
The job outlook for school counselors is projected to grow 8% in the coming years, which is twice the average rate of all jobs nationally.1 That said, nobody has a crystal ball, so projections are not a guarantee of future employment.
One thing that won't change? Students will still keep going to school, one way or another! Thus, they'll need motivated, highly-trained counselors to usher them along on their educational journeys.
Master's in School Counseling Career Paths
Now let's examine a few typical school counseling career paths, their median salaries, and projected job growth rates.
| | | | |
| --- | --- | --- | --- |
| Career | Salary | Projected Job Growth (2020-2030) | About the Position |
| Elementary School Counselor | $50,313 | 11% | Works with diverse groups of young children, as well as teachers and school administrators in K-5 settings. Addresses health, development, and learning concerns with parents. Offers advice on behavior, communication skills, study, and goal setting. |
| Middle School Counselor | $58,488 | 11% | Works with grades 6-8, developing success strategies for school and life during this often emotionally turbulent phase of students' lives. Collaborates with staff, leadership, and parents to discuss relevant issues such as student socialization, substance abuse awareness, career ideas, and pertinent academic topics. |
| High School Counselor | $53,218 | 11% | Assists adolescent students as they prepare for life after K-12. Helps build strong study habits, plan for academic success, and evaluate suitable career options based on aptitude and interest. Guides students through college application processes. Addresses areas of concern with students, parents, and relevant school parties. |
| Post-Secondary School Counselor | $51,660 | 11% | May work as psychological or educational counselors (i.e., academic advisors). Academic advisors work with students to select suitable classes and stay on track to graduate. Psychological counselors help students tackle mental health challenges impacting academic success. Their median pay may be higher (~$75,760). |
Sources: BLS, Glassdoor
Earning a Master's in School Counseling
A Master's Degree in School Counseling gives grads a wealth of knowledge and a wide range of critical skills and strategies:
Manage individual and group counseling sessions
Effectively address complex issues facing students, faculty, and parents
Be an advocate for change
Ensure all students are given equitable treatment and access to resources that will empower them to succeed academically and in their future careers or life choices
Pros and Cons of Master's in School Counseling Degrees
There are pros and cons to every decision, and degrees are no exception. Many who enter the world of education are so eager to jump in that they don't consider the long-term economic ramifications of their choices.
For instance, yes, a school counseling degree may be a faster way to begin working with students than becoming a School Psychologist with an Education Specialist (EdS) degree. However, a qualified School Psychologist could earn tens of thousands of dollars more per year!
Meanwhile, a Master's in Psychology can qualify graduates for a much broader range of job opportunities, in case they later decide education isn't their cup of tea.12
The biggest "pro" here is this—if you're sure you're ready to help children, adolescents, or young adults succeed in an academic setting, you really can't beat a Master's in School Counseling! Another pro? You might get a nice, long break during summers when school is out!
Master's Degree in School Counseling Programs Prerequisites
Every school is different, but here are a few of the standard prerequisites you'll need to meet.
Bachelor's degree – You will need a bachelor's, preferably in a related subject like education or counseling, though that isn't a strict requirement in all cases. At worst, you might need to take some prerequisite classes to get caught up so you'll be ready for graduate-level coursework.
GPA – Schools will post their "minimum" GPA requirement, which may be 2.5 or 3.0. Keep in mind, meeting the minimum is no guarantee you'll be competitive against other applicants that year.
GRE scores – Graduate Record Examination (GRE) scores are a common requirement but can often be waived. Some online schools don't need them but will accept them if you think they'll help your package.
Grad school vs. program prerequisites – Remember, a college may have different requirements for acceptance into their grad school versus a particular program! A program's requirements could be much stricter than the grad school's general requirements, and you must qualify for both. Check your potential school's admissions websites very carefully to make sure you meet ALL requirements.
See our admissions requirements for Master's in School Counseling Programs section below for a complete list of application topics.
Courses in Master's in School Counseling Programs
Most Master's in School Counseling programs update their curricula regularly to stay aligned with the latest research and guidance set forth by professional organizations in the field. Revised or new classes are also offered to fill the gap when areas are identified as deficient in national surveys.
A few sample courses listed by Capella University include:3
Counseling for College and Career Readiness
Group Counseling and Psychotherapy
Introduction to School Counseling
School Counseling Program Development and Evaluation
Theories of Counseling with Children and Adolescents
Marquette University lists course topics such as "human development, psychopathology, research, assessment, theories of counseling, ethical and legal issues as well as individual, group and other school counseling interventions."13
Skills Learned in a Master's in School Counseling Degree Program
For those who put in the effort and study hard, you'll gain several invaluable and applicable skills to put to work in your career. These might include:
Leadership and management
The ability to successfully collaborate with school leaders, faculty, staff, parents, and the wider community
Advocating for students' needs
Working with students to overcome achievement gaps and achieve maximum success through individualized planning
Encouraging positive relationships and healthy social and emotional development
Offering sound advice on negative behavioral issues or substance abuse
Providing responsive counseling to students suffering from trauma, crisis, or grief
Resilience training and suicide awareness and prevention
Ways to impart character education
The ability to effectively assess and explain viable college and career choices
Helping students prepare for college applications or workforce entry
Collect and analyze data to help create or improve programs
School counselors put their knowledge and skills to use to change student lives and improve communities. They also use them to jumpstart their careers, which is a good thing!
Counselors often complete a doctoral degree or additional certifications to advance to new roles with increased responsibilities. In such positions, they can make broader, more sweeping changes at higher levels.
How Long Does it Take to Get a Master's Degree in School Counseling?
On average, it takes 2 to 2 1/2 years to complete a Master's Degree in School Counseling. Of course, many variables can impact the timeline.
The most significant variable is whether a student attends full-time or part-time. Going part-time can double your estimated completion time, turning two years into four. In fact, if you're only able to take one class per term, it might take up to five or more. But don't let that discourage you. Slow and steady wins the race!
Programs are all slightly different, and a few schools offer accelerated learning options to help you finish faster, such as Southeastern Oklahoma State University's program which can be done in 12 months plus practicum.17
Online school counseling programs are especially keen on ensuring students can complete requirements in as little time as possible, however, most still require at least 24 months.
Many online students are super busy with other obligations such as work or family, but they work around those to pursue their advanced degrees. Online programs expedite the process by delivering lessons at your fingertips and eliminating the need to commute. Not having to radically alter your schedule allows you to take more courses per term!
Another factor that impacts the length of time it takes to graduate is previous education. Many students hold transferable grad credits, which, if accepted, can cut the timeline down by up to a few months. Check with the school and program if you have credits that could potentially be transferred.
Note: Transfer credits usually need to be relatively current to qualify, and there's a cap to how many can be transferred. There's no guarantee a program will accept transfer credits, so if you have a lot of them, shop around for programs that'll take as many as possible.
School Counseling Degree Specializations
While some colleges only offer a generalized curriculum, several allow for specialization. A few popular specializations include:
Crisis and trauma
Families
Military families
Student addiction
School Counseling Certification and Licensure
School counselors working in a public school setting must hold a state-issued credential. Some states want counselors to be certified (or endorsed). Other states require a license. In both cases, workers must first complete their master's degree and typically an internship (or practicum).
Those seeking licensure or certification must pass an exam and, oftentimes, a criminal background check. Every state is different, and many want practical teaching experience before they'll grant a license.
Review the resources below to check out regional and state requirements for the positions you'll be applying to. But remember—employers have differing requirements, too. Meeting all state requirements doesn't automatically qualify you for every job.
Accreditation
Securing accreditation is a voluntary but critical process universities and certain programs go through to ensure quality and adherence to external standards and guidelines.
It's essential to ensure your academic institution is nationally or regionally accredited by an applicable entity17 and that your program is accredited by the Council for Accreditation of Counseling and Related Educational Programs. Graduating from a program that isn't CACREP-certified could potentially jeopardize your ability to get licensed, certified, or even hired.
Online Master's in School Counseling
As mentioned above, the world of higher education has increasingly shifted to offer more distance learning opportunities. Online education reduces access barriers and makes learning more convenient for busy adults. If you're interested in earning an accredited, online Master's in School Counseling Degree, keep reading to find out everything you need to get started!
Online vs. On-Campus Degrees
Some majors are far more conducive to online learning than others. STEM majors, for example, require ample hands-on learning in labs and workshops, making on-campus attendance more logical. By contrast, certain liberal arts degrees are taught via distance learning just as well as through traditional methods.
An online Master's in School Counseling is a good degree to obtain online, though there are aspects of this degree requiring in-person practice. But in our current Zoom society, it is possible to do some of those classes online, too. Indeed, many schools offer virtually 100% online counseling programs, with only brief residencies and practicums required.
While traditional attendance is still quite popular, online higher ed options are just as well-recognized as their in-person counterparts. Meanwhile, there are unbeatable advantages to going online, such as being able to participate in a program that's not in your state, having zero commute, and learning at your own pace.
Naturally, online students miss some of the live social components of in-person attendance, but at the end of the day, most adult learners just want to focus on getting their education so they can pursue the job they want.
How Long do Online Courses Take to Complete?
When it comes to online learning, there's no one-size-fits-all approach. Some programs offer synchronous courses that allow distance learners to attend lectures simultaneously with on-campus peers. More common are asynchronous courses, taught through prerecorded lectures that can be viewed anytime.
While online education is more convenient, some programs are taught via a hybrid method. Hybrid programs and courses integrate an online portion of the material into a traditional class.
Some schools offer compressed 7.5-week asynchronous courses online. Synchronous courses follow the same schedule as live classes, which are not usually compressed, so classes may run for 15-16 weeks. Summer classes may only be 10 to 12 weeks long.
Applying to Master's in School Counseling Programs
Every school is different, but here are a few of the basic, most common admission requirements.
Admission Requirements for Master's in School Counseling Programs
You will need a bachelor's, of course, but there's no hard admittance requirement to possess an undergraduate degree in any specific major.
Students may find it easier to excel in a graduate program if they've established a solid foundation in the fundamentals. Ideally, a degree in either education or counseling would be perfect for paving the way to your Master's in School Counseling! Holding such a degree will also make you more competitive to the graduate admissions committee. Even though a school might theoretically take applicants holding "any" undergraduate degree, they may prefer those with a degree in education or counseling.
Another common prerequisite is a minimum GPA, but you'll usually need something higher than the minimum in order to be competitive.
If a program lists a minimum of a 2.5 GPA to qualify, that simply means they won't consider anything less than 2.5. It doesn't mean they'll take every applicant with a 2.5 or higher.
The more applicants they receive, the higher they can raise the bar that year. In other words, their internal GPA cutoff to qualify could be 2.8, 3.0, 3.5…you never know!
So, as you review a program's website, don't just look at the minimum GPA requirements. Look for average cutoffs from previous cycles to see the "real" GPA minimums for those who got accepted.
GRE scores – Most programs want your Graduate Record Examination (GRE) scores, though some may waive these or not request them at all.
Letter(s) of recommendation – A common requirement is to submit at least one recommendation letter. Most programs require more than one, and these letters should ideally come from someone able to speak about your capacity to finish and succeed in a graduate-level program. No school wants to accept a student who might not finish or who cannot bring something to the table.
Personal statement/statement of purpose – Many schools request a statement outlining an applicant's background and goals. There may be particular requirements or even questions or an essay prompt to consider. If you apply to more than one school, don't turn in the same statement to each school! You have to review their guidelines and tailor your work accordingly.
Resume or CV – It's not uncommon for some programs to request additional information related to your professional background. If you have to submit a resume or CV, make sure it is compelling, factual, and polished. Consider hiring an editor or resume writer to review for errors or ways to make it as engaging as possible!
Interview – Yes, some grad schools conduct brief personal interviews! If this is starting to sound like a job, in a way, it is! Your academic success at their institution translates into their success as a school or program. That's why so many schools publish their graduation rates and stats about how quickly graduates are placed in jobs. Colleges don't just want your money; they are genuinely invested in your future success. Bear in mind many programs have limited slots available, meaning faculty and students will have to work closely together. It makes sense those smaller programs want to enroll students who will be active contributors!
Transcripts – All schools require either official or unofficial transcripts of previous college credits.
Application fees – Ah, yes, the financial prerequisite of paying your application fees. Whether you get accepted or not, you must pay for the honor of getting to apply to any university program. These fees help cover their academic overhead, but they add up fast.
Paying for a Master's in School Counseling
A popular question is "how much will grad school cost?" Specifically, a Master's in School Counseling? The truth is, costs vary so much that an "average" cost is virtually worthless for planning purposes.
A very rough average of grad school tuition at traditional public schools is $30,000 a year, though prices could be several thousand more or less. The "average" for a private school might be closer to $40,000 a year, but an Ivy League will set you back far more.
Most college students receive at least some financial aid via federal school grants or state and private scholarships which can offset costs significantly. However, attending an out-of-state university will drive costs through the roof!
A modern alternative for those who want to go to a school that's not in their state is simply applying to an online program. Numerous accredited colleges offer affordable online Master's in School Counseling degrees for under $15,000 in total costs.
Master's in School Counseling Degree Costs
The secret is out—college is expensive, and you'll want to plan out a budget! How much you'll pay for a Master's Degree in School Counseling depends on a few factors:
In-state versus out-of-state tuition – The fundamental truth behind this cost differential is that residents get a big tuition break because they or their families paid state taxes, which may have benefited the school. Students coming from outside the state didn't contribute, so they get billed more. Is it worth it? That depends on how badly you want to attend a school outside your state. Keep in mind, you may qualify for larger financial aid awards that can compensate for the difference. Also, some students, such as military dependents, might qualify for waivers.
Online versus traditional programs – In some cases, online programs offer reduced tuition rates compared to the same class taught in person. This is not always the case, so carefully check out the tuition pages of any school you're thinking about.
Application fees – Unless you get a waiver, expect to pay a general application fee to every school you apply to. Don't discount this cost, because these fees can add up fast!
Books and materials – Just as with your undergrad degree, expect a hefty price tag to go along with all those textbooks and other mandatory items required to purchase. Luckily, many online programs offer digital books and reference material, which might not have to be purchased. The downside is that you may need to print out some documents for easier note-taking or other purposes. Another cost-effective option is renting books.
Internet, laptops, cameras, and other technology – Whether you attend classes live or online, you'll need a good laptop. Online students might also opt to invest in an upgraded camera/mic to plug into their computer versus using the built-in ones. Students may also need to buy or otherwise have access to the Internet (usually via Wi-Fi) as well as a printer and scanner.
Residency and practicum costs – Master's in School Counseling students will need to complete brief residencies and practica. These can entail transportation costs, as well as lodging for residencies outside of your local area.
Scholarships for Master's in School Counseling Students
There are many scholarships for students looking for extra funding for their Master's in School Counseling degree. Most are state-specific or school-specific, meaning you're only eligible if you reside in a specific state or attend a particular university.
However, a few scholarships aren't tied to any specific school or program and have fewer restrictions on residency:
American School Health Association – ASHA offers a variety of annual scholarship awards to students studying school counseling and related fields.
Betty W. Robbins Endowed Scholarship – Given out by the National Association of Junior Auxiliaries, this $2,000 annual scholarship applies to residents of states where there's a Junior Auxiliary Chapter (currently Alabama, Arkansas, Florida, Louisiana, Mississippi, Missouri, and Tennessee).
Ross Trust Future School Counselors Essay Competition – Given by the American Counseling Association, this annual award has a grand prize of $2,000, plus first and second prize awards, as well. Applicants must be working towards a role in K-12 school counseling.
Master's in School Counseling Career Resources
FAQ
What can I do with a Master's in School Counseling?
People who obtain their Master's degree in School Counseling work in private or public educational institutions, helping students with emotional and behavioral development and college or career choices.
Is a Master's in School Counseling worth it?
Pursuing a Master's Degree in School Counseling is a worthwhile career endeavor that lets you help guide children and young adults to success! It also has a good median annual salary and solid 8% job growth forecast.
What is the best degree for school counseling?
Most school counselors first earn a Bachelor's Degree in Education, Counseling, or Psychology before obtaining their Master's Degree in School Counseling or Educational Psychology.
What is the difference between a Master's in Psychology and a Master's in School Counseling?
Someone with a Master's Degree in School Counseling primarily works in educational institutions, while those with a Master's in Psychology often work in other places concerned with mental health.
Do school counselors make more than teachers?
Yes, holding a master's degree can enable school counselors to earn more than some teachers.
How long does it take to become a school counselor?
Going full-time, it can take four years to earn a Bachelor's Degree in Psychology, Education, or other related fields. You'll add another two years for a Master's Degree in School Counseling or Educational Psychology. Other factors include time to pass a licensing or certification exam.
What is the difference between a guidance counselor and a school counselor?
School counselor is a newer, broader term that embraces all the additional responsibilities that traditional guidance counseling has taken on over the years.
Is being a school counselor stressful?
It can be! School counselors are people, too, and are not immune to being overwhelmed with large numbers of cases, multiple responsibilities, and limited resources.
Is it better to get a Master's in Social Work or a Master's in Counseling?
A Master's Degree in Counseling equips the professional with an intensive knowledge of human behavior and development focused on specific individual needs. In contrast, a Master's Degree in Social Work enables a professional to tackle a broader range of societal problems.
Do school counselors have to tell parents?
School counselors build trust with students by protecting sensitive personal information, but they must adhere to ethical and legal standards. If a confidentiality law requires disclosing information to parents of minors, they must take that into consideration.
Is a school counselor a therapist?
No, school counselors aren't therapists, but they do help students with emotional or behavioral problems. A good school counselor recognizes when a case is beyond the scope of their duties and will recommend appropriate resources.
Are school counselors considered mental health professionals?
Yes, school counselors with master's or doctoral degrees are mental health professionals providing both mental health and academic services to school employers. This is not done via therapy but through counseling within a trust-based relationship.
Sources: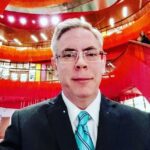 Matt is a retired Air Force veteran and former courtesy faculty at Oregon State University's AFROTC department.
As a freelance copywriter and content creator, he's written for over 250+ companies around the world. Matt specializes in career and higher education topics, with the aim of helping students find the best college programs for their career goals.