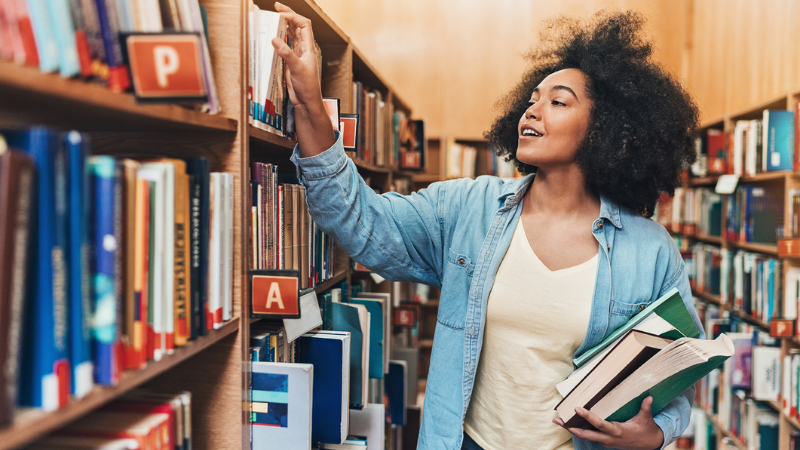 Not sure what to do with your English major after college? You're certainly not alone! While you could go into teaching or tutoring (both are worthy professions), here are the top five career paths to pursue with your new English degree.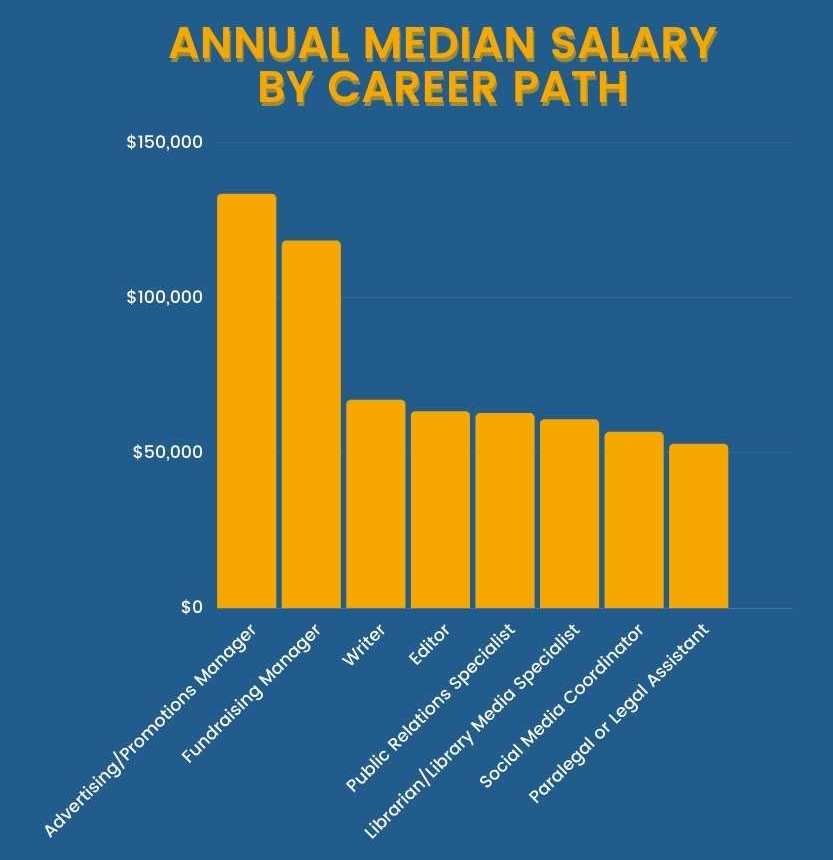 1. Public Relations Specialist
2020 Median Pay: $62,810 per year1
Being a public relations specialist can be a pretty eclectic job, switching between several jobs, including:
Managing press contacts
Writing press releases, blog posts, and speeches
Editing publications
Organizing digital files
Crafting social media campaigns
Public relations specialists often work on teams with other communications professionals, including graphic designers, project managers, advertising and marketing specialists, and website and SEO specialists.
2. Social Media Coordinator
2015 Median Pay: $56,770 per year2
Social media coordinators use various social media platforms (Facebook, Youtube, Instagram, TikTok, Twitter, Pinterest) to educate their audience about the company's services, publicize events, and keep people up-to-date with what's happening in the organization. Staying on top of trends is important in this role. You'll use your writing and editing skills while crafting the perfect caption and interviewing customers or co-workers. Having experience with creating branded infographics that are easy to read and interesting is also an important skill to have in this role.
3. Paralegal or Legal Assistant
2020 Median Pay: $52,920 per year3
Paralegals also have many different responsibilities:
Conduct research
Gather and arrange evidence
Call clients, witnesses, and lawyers to schedule appointments and interviews
Write reports to help lawyers prepare for upcoming trials
Draft correspondence and other legal documents, such as mortgages, wills, and marriage licenses.
Experience with editing, writing, and analytical thinking will help English majors excel in a career as a paralegal.
4. Writer
2020 Median Pay: $67,120 per year4
There are many different types of writing, from technical writing and copywriting to grant writing. Writers often conduct research and fact check as they write or as part of their pre-writing. Many writers work alongside graphic designers and social media specialists at universities, advertising firms, financial services industries, magazines, or TV stations. Content articles and copy are needed for many different reasons:
Print or radio ads
Scripts for speeches or video interviews
Manuals for household items or electronic devices
Research and write proposals to secure grant funding for non-profits
Generating SEO focused articles for websites, like ours, as a freelancer or full-time writer
5. Librarian or Library Media Specialist
2020 Media Pay: $60,820 per year5
Librarians and library media specialists don't just work at traditional public libraries. They also work in public and private schools, government agencies, and courthouses. Job duties vary, but typically working in a library setting involves:
Retrieving and suggesting materials for the public
Managing catalogs of book collections
Teaching classes
Running public programs
To be considered a librarian, you should attend a master of library science graduate program. If you'd like to work in a school setting, obtain a professional educator license (requirements vary by state) and think about taking a few classes to get a library information specialist endorsement.
6. Editor
2020 Media Pay: $63,400 per year6
Working as an editor involves a lot of reading, proofreading, fact-checking, and rewriting. They help to develop story ideas for digital and print publications and know their company's brand guidelines and writing style like the back of their hand. You're the last line of defense on a piece before it goes to print!
7. Advertising or Promotions Manager
2020 Median Pay: $133,460 per year7
Advertising or promotions managers are responsible for the following tasks:
Negotiate advertising contracts with vendors
Plan promotional campaigns
Conduct market research
Place ads in magazines, newspapers, radio, TV, magazines, and other media.
Having an eye for design will help English majors succeed in advertising, along with communication skills and knowing the audience you are trying to reach.
8. Fundraising Manager
2020 Median Pay: $118,430 per year8
Fundraising managers might do one or all of the following:
Meet face-to-face or virtually with donors
Apply for grants
Create fundraising initiatives
Plan events
Identify and recruit new donors
Manage budgets for fundraising events
Order décor and thank you gifts
Organize catering
Manage event volunteers
While this may not seem in line with your degree, the creativity required for coming up with new fundraising campaigns, the ability to write copy to entice community members to volunteer or donate, and working with the rest of the team to publicize events are all in an English major's skillset!
What Skills Do I Need To Get A Job As An English Major?
Confidence is the most important thing you can have when selecting your college major. Rest assured that your English degree makes you versatile and prepares you for work with in-demand skills. Market yourself well! This degree has equipped you with writing, editing, and research skills and allowed for critical thinking. Also, your ability to recap a whole novel in just one or two pages is also a wanted skillset. You're able to condense topics down and translate them to make issues manageable for readers.
Pursuing supplemental certifications in SEO, Google AdWords, graphic design, and web content management systems can only help in your after-college journey. Stand tall in your decision to pursue a degree in English, and remember, many top CEOs prefer liberal arts graduates!9
---