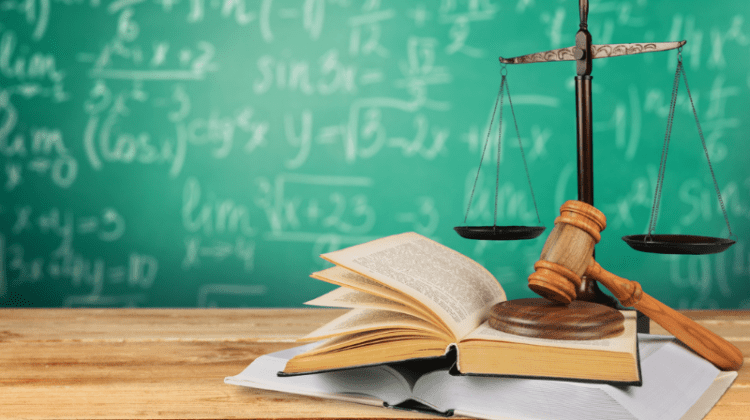 America's criminal justice system is both huge and complex, which is why more highly qualified workers are urgently needed to enter the field. There are several career opportunities for criminal justice majors:
Police officers
Homicide detectives
State troopers
Correctional officers
Criminal profilers
Parole officers
DEA agents
And many more
Most of these jobs require at least an associate or bachelor's degree to qualify. To help you cover the high cost of tuition, we've put together a list of ten great criminal justice scholarships you might want to check out (before someone else gets them!).
Scholarship Tips For College Students
Before you start investigating these criminal justice scholarships, let's examine a few tips to consider when you're applying. Incorporating these simple strategies can give you a vital edge over the competition.
Be Proactive
Don't wait until the last minute to start applying. Once you're committed to pursuing a degree in criminal justice, that's the time to start looking for applicable scholarships. That way you're not rushing to beat the clock if a scholarship has an upcoming submission deadline.
Screen for Eligibility
Every scholarship has different eligibility requirements. Some are state-specific; some are limited to students who hold a minimum GPA or who are pursuing a particular career path. Look closely at the requirements before going any further, so you can focus your attention on the right opportunities.
Meet Deadlines
Not every scholarship has a hard deadline for application submissions, but most do. If you're planning to apply for more than one scholarship, we suggest prioritizing them based on when the applications are due. Also, don't ignore opportunities just because the submission window is closed. You might want to remember it and apply next year!
Tailor Each Application
If there's an essay requirement or any other request for writing, make it original. You can reuse some of the content from one application to the next, but make sure to tailor each piece of writing to the specific scholarship you're applying to.
Edit Your Work
It's very important to turn in a highly polished and professional application. Take the time to review your materials to ensure proper spelling and grammar. Get rid of any typos and screen for clarity, conciseness, and relevance.
10 Criminal Justice Scholarships
Dedicated to supporting excellence and achievement, the American Criminal Justice Association – Lambda Alpha Epsilon sponsors many scholarship programs. Currently their website's scholarship page is pending updates to launch a "new, streamlined online application." In the meantime, don't forget to bookmark their site and check back. Previous submission dates were in December.
The American Society of Criminology's Gene Carte Student Paper Competition gives out $200 – $500 awards to college students who've done outstanding scholarly work related to criminology. Papers can be up to 8,000 words and must be formatted per ASC guidelines. Judging criteria include quality of conceptualization, topic significance, clarity of methods, and writing quality. Submissions are due April 15th.
Sponsored by the Continental Society Daughters of Indian Wars, this scholarship awards $2,500 – $5,000 to enrolled tribal members planning to "work with a tribe or nation in the field of Education or Social Service." Applicants should preferably be entering their junior year of college and must maintain a 3.0 or higher GPA. Submissions are due by June 15th.
Disability Credit Canada offers a $1,000 scholarship to Canadian students with disabilities who are studying Criminal Justice or other listed majors at an accredited Canadian college. Applicants must be Canadian citizens or permanent residents with a documented disability. Submissions are due July 31st.
The Silicon Valley Community Foundation's Harold Johnson scholarship offers up to $5,000 to students "who plan to pursue a career in police work, corrections or other criminal justice fields." Applicants need a 2.5 minimum cumulative GPA and must attend one of the listed California high schools. Submissions are due by January 8th.
Security service provider My Alarm Center features an annual scholarship for graduating high school seniors or college freshmen and sophomores enrolled in criminal justice or related programs of study. To apply, submit a 500-1000 response to one of their listed questions regarding community involvement or public safety. Applications are due July 1st, 2022.
Named after Park Law Enforcement Association's former VP, the Newell S. Rand Jr. scholarship provides $1,000 to full-time students interested in park law enforcement. Applicants in college must have a cumulative 2.5 GPA, and high school students are required to have a 3.0. Submissions are due June 1st and must include letters of recommendation, an essay, and a summary of courses.
The North Carolina Sheriffs' Association awards Criminal Justice Scholarships of $1,000 – $2,000 to North Carolina undergrad students attending a program at one of the listed institutions. Priority is given to children of NC law enforcement officers. Winners are selected by the applicable schools' financial aid office. Please check the above website for updated information about application deadlines.
The Oregon Association Chiefs of Police Scholarships pays $1,000 to students planning to pursue a criminal justice career. Applicants need at least a 2.5 GPA. Preference is given to family members of Oregon police killed or injured in the line of duty. Submissions are due December 31st and should Include a 300-word bio.
The nonprofit Women in Federal Law Enforcement organization offers a regular scholarship as well as one designed for "members only." Awardees are chosen based on academics and commitment to community service. Applicants must major in Criminal Justice or a related field, have at least a 3.0 GPA, and submit a 500-word essay. Amounts vary but may range from $1,000 – $2,500.
Find More Criminal Justice Scholarships
This list of 10 Criminal Justice scholarships is only the tip of the iceberg. Our exciting new scholarship search tool makes finding and filtering scholarships easier than ever!
Just search "Criminal Justice" in the Area of Study filter or use the filters for Keywords, Application Deadline, Enrollment Status, GPA, Race/Ethnicity, and more to quickly pull up thousands of dollars in private scholarship opportunities — all through one portal!
Data Source: Peterson's Databases copyright 2021 Peterson's LLC All rights reserved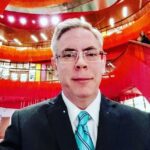 Matt is a retired Air Force veteran and former courtesy faculty at Oregon State University's AFROTC department.
As a freelance copywriter and content creator, he's written for over 250+ companies around the world. Matt specializes in career and higher education topics, with the aim of helping students find the best college programs for their career goals.