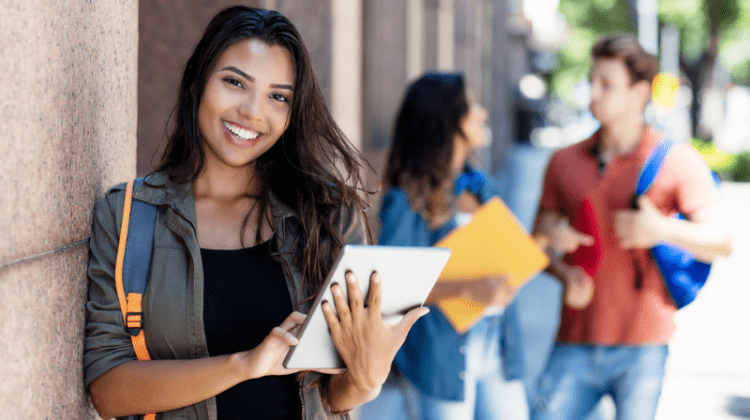 The largest obstacle most college students face is the cost of attendance. With tuition rates increasing each year at most schools, earning a degree is becoming increasingly difficult, especially for persons from underrepresented groups like LatinX/Hispanic communities.
Many universities are taking active measures to remove barriers to access by offering discounts or fee waivers. But in the meantime, countless private organizations have stepped up to offer LatinX and Hispanic scholarships. We've assembled a list of 26 of the best ones, so you can spend more time applying and less time looking for these opportunities!
Scholarship Tips For College Students
LatinX and Hispanic scholarships are plentiful, but the number of applicants can be high. That's why it's important to think competitively and put some real effort into each application you submit. To help you gain an edge, here are a few quick tips to help boost your odds!
Apply Early and Often
Once you decide your major and know which school you'll go to, start applying for scholarships right away. Applying early does not necessarily increase your odds, but it does help you identify opportunities before the submission deadlines pass.
Apply on Time
Speaking of deadlines, most scholarships have hard due dates that applications must be received by. If you intend to apply for multiple scholarships, we recommend creating a tracker and prioritizing your list based on deadlines.
Screen Carefully for Eligibility
Most organizations that sponsor Latinx/Hispanic scholarships have a goal in mind. They want to ensure their money goes to those who really need it, so they establish eligibility requirements to filter applicants. Some require students to major in a particular subject; others want to see proof of academic achievement. Read the requirements carefully and focus your energy on applying to scholarships you're most likely to win.
Write a Compelling Essay
Many scholarship applications have an essay or statement of purpose requirement. Before you start writing, we recommend looking over the sponsor's reasoning for giving away free money to students. In a way, they tell you what they're looking for from candidates, so keep that in mind as you phrase your written materials, but be sure to stay authentic and sincere.
Don't Skip the Editing
Once you've filled out your application and written any essays or statements, take a break then go back and review everything one last time. It's always good to edit with a clear head and an objective eye. Proper editing shows the review committee that you took the time to ensure your materials are as good as they can be!
Keep Track of Financial Aid
A lot of scholarships and other forms of financial aid are needs-based, meaning they are intended for students who might not be able to afford college otherwise. Receiving one form of funding affects your financial needs equation, which can impact eligibility for other forms of aid. Ask your school if you have questions about how scholarships might affect any other aid you receive or applied for.
26+ Scholarships for the Hispanic/LatinX Community
The American Anthropological Association offers $10,000 fellowships to minority doctoral students, including Latino/as and Chicano/as, to increase diversity in the field. Applicants should demonstrate financial need during their dissertation write-up period. They must also join or be a member of the American Anthropological Association. Submissions are due in March 2022.
The American Institute for Foreign Study (AIFS) Abroad's Diversity Achievement Scholarship and HACU Scholarship are both great opportunities to consider. The first offers $3,000 to high achieving students "from backgrounds historically underrepresented in education abroad." The HACU award varies and is available only to Hispanic students attending an approved HACU school. There are recurring deadlines to submit applications for both.
The American Meteorological Society's Minority Scholarship awards $6,000 ($3,000 per year) to Hispanic and other minority student groups that are underrepresented in the sciences. Applicants must start their freshman year in college by Fall 2022 with the intent to work in "atmospheric or related oceanic and hydrologic sciences" after graduation. Submissions are due February 4, 2022.
The Architects Foundation Diversity Advancement Scholarship offers multiyear awards of up to $20,000 to minority students pursuing architecture-related careers. Applicants must be US citizens enrolled in an accredited architecture program. Submission materials include a 1,200-word essay, a resume, two letters of recommendation, and a portfolio of works. The application window is currently closed, but students can sign up for notifications.
Coffee company Café Bustelo invests in the Latino community via its annual $5,000 college scholarships to full-time students of Latino descent. All majors are eligible. Applicants must be "currently enrolled at an HACU-member institution in the US or Puerto Rico. The application window should run from April through July 5, but please double check their website for updates.
The Connecticut Association of Latinos in Higher Education offers a Competitive Scholarship to LatinX high school seniors or full-time undergraduates who are from Connecticut, have a financial need, and a 2.75 GPA or higher. Applicants should also have "demonstrated community service within the Latinx community." Note, the application window closed in June, so check back for updates.
The Association of University Programs in Health Administration's Corris Boyd Scholars Program awards $40,000 to students enrolled in a qualified graduate program. Applicants must be minority students with a 3.0 GPA or higher. The 2022 application form will be available in January. Submissions must include GRE/GMAT test scores, a resume, statement, letters of recommendation, and financial information.
The USTA Foundation's Dwight A. Mosley Scholarship is available to USTA-ranked high school seniors from diverse ethnic backgrounds. Applicants must have excellent academics plus be active participants in community tennis programs. USTA's $10,000 scholarship funding is spread across four years, paying $2,500 annually directly to awardees' schools.
The NCAA's Ethnic Minority and Women's Enhancement Graduate Scholarship provides $10,000 to qualified minority and female athletics students. Applicants must be active members, full-time students with a 3.2 GPA or higher, and "outstanding citizens and excellent role models." Submissions are due February 4, 2022.
The National Academies of Sciences, Engineering, and Medicine's Ford Foundation Dissertation Fellowship provides $28,000 to US citizens, nationals, permanent residents, and DACA students who have excelled academically and are committed to teaching and research jobs at the college level after graduation. Applicants must be enrolled in a research-based PhD or ScD. program. Submissions are due December 9, 2021.
The Ford Foundation also offers a Postdoc Fellowship aimed at increasing university faculty diversity. Awards of $50,000 go to students in research-based PhD or ScD. programs. Applicants must intend to perform college-level teaching and research work after graduation. Submissions are due December 9, 2021. (Note, there is also a Predoctoral Fellowship offered).
The American Musicological Society's Howard Mayer Brown Fellowship supports grad students from Latino and underrepresented groups who've finished one year of full-time studies and are pursuing a PhD in Musicology. Award amounts are $23,000, and applications must include a personal statement, resume, work samples, and support letters from faculty. Submissions are due in January with winners announced in the summer.
The Community Foundation of Western Massachusetts offers numerous scholarships, including the Latino Breakfast Club for high school seniors from Hampden County, and the Latino Scholarship Fund for students in Holyoke. Award amounts vary but go up to $3,000. Applicants must include the Student Aid Report they received after submitting their FAFSA. The submission window closes on March 31.
The MANA de San Diego Scholarship Program provides named scholarships for community college and university Latina students. Award amounts vary and recipients are selected based on several factors, including financial need, academics, and community engagement. The application window will reopen soon, so please check MANA's website for updates.
The Jerome Foundation's Many Voices Fellowship supports playwrights of color who are still early in their careers. Awardees must be able to complete a year-long residency at the Playwrights' Center in Minnesota and will receive an $18,000 stipend along with an additional $2,500. Applicants will submit a play script, recommendation letters, a resume, and artistic statement by November 18, 2021.
In association with the California Teachers Association, the Martin Luther King Jr. Memorial Scholarship provides up to $6,000 to "encourage ethnic minority students to become educators, school nurses, school counselors or school therapists." Applications are due by February 11, 2022.
The Florida Education Fund sponsors the McKnight Doctoral Fellowship, which pays annual tuition up to $5,000 for three academic years, as well as a yearly $12,000 stipend. The award also features counseling and professional development support and is open to minority PhD students attending participating Florida institutions. Submissions are due January 15.
The Richard B. Fisher Scholarship Program is part of global investment bank Morgan Stanley's diversity recruiting efforts. Awardees receive college financial aid plus an internship in New York over the summer. Applicants from any major are welcome to apply. This is only one of Morgan Stanlye's numerous opportunities listed on their scholarship page.
The National Association of School Psychologists' Minority Scholarship Program offers $5,000 to graduate minority students interested in school psychology careers. Applicants must be US citizens, enrolled in an NASP-approved institution, have a 3.0 or higher GPA, and be in good academic standing. Submissions are due by October 29.
The American Psychological Association's Predoctoral Fellowship in Mental Health and Substance Abuse Services gives up to three years of financial support for clinical, counseling, and school psychology doctoral students pursuing behavioral health careers that serve communities of color. LatinX/Hispanic applicants are encouraged to apply. Applications are closed as of this writing but will open soon, so check APA's website for updates.
The Public Relations Society of America offers many scholarships, including four multicultural awards:
The Ofield Dukes Multicultural Student Award
The essay-based PRSA Diversity Multicultural Scholarship
The Georgia Multicultural PRism Scholarship
The Silicon Valley Diversity and Multicultural Scholarship.
Award amounts range from $1,000 to $1,500. Please visit the PRSA site for full details on each.
This award from the American Association of Colleges of Osteopathic Medicine goes to minority osteopathic medical students in good academic standing. Applicants must submit answers to question prompts related to their interest in the field as well as innovative ideas for enhancing diversity. The current submission window is closed, but submissions should be due by next August.
The United Health Foundation/National Medical Fellowships' Diverse Medical Scholars Program offers $7,000 renewable scholarships to 2nd – 4th year medical students from underrepresented groups. Applicants must be US citizens or have a DACA approval letter. Winners must complete 200 hours of self-directed community health project work. Submissions are due October 3, 2021.
The American Marketing Association's Valuing Diversity Scholarship pays $1,000 to several students from underrepresented populations who are interested in marketing careers and are enrolled full-time in an AACSB-accredited marketing doctoral program. Applications are due May 4, 2022, and must include an essay and letters of recommendation.
This selective fellowship from the Aspen Institute Program on Philanthropy and Social Innovation is based on both financial need and academic performance. Candidates must be motivated undergraduate or graduate students from communities of color interested in philanthropy and nonprofit/social sector work. Note, this is a paid internship in Washington D.C., not a scholarship.
The Hispanic Heritage Foundation has been funding its Youth Awards for 23 years to provide Latino high school seniors with educational grants. Applicants should have a 3.0 GPA, be enrolled at an accredited college for 2022-2023, and be a US citizen, permanent resident, or qualified under DACA. Please check HHF's website for updates on the coming cycle's application period!
More LatinX and Hispanic Scholarship Opportunities
Below are several additional scholarships offered by private organizations for students from LatinX and Hispanic communities!
Find More LatinX/Hispanic College Scholarships With Our Tool!
If that's not enough scholarship opportunities for you, Universities.com has plenty more listed on our scholarship search tool. This flexible new tool is the best way to find and sort through LatinX, Hispanic, and other scholarships. Select filters such as keywords, deadlines, area of study, race/ethnicity, and more to quickly pull up thousands of dollars in private scholarship opportunities, all through one portal!
Data Source: Peterson's Databases copyright 2021 Peterson's LLC All rights reserved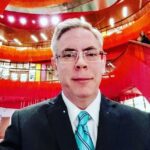 Matt is a retired Air Force veteran and former courtesy faculty at Oregon State University's AFROTC department.
As a freelance copywriter and content creator, he's written for over 250+ companies around the world. Matt specializes in career and higher education topics, with the aim of helping students find the best college programs for their career goals.