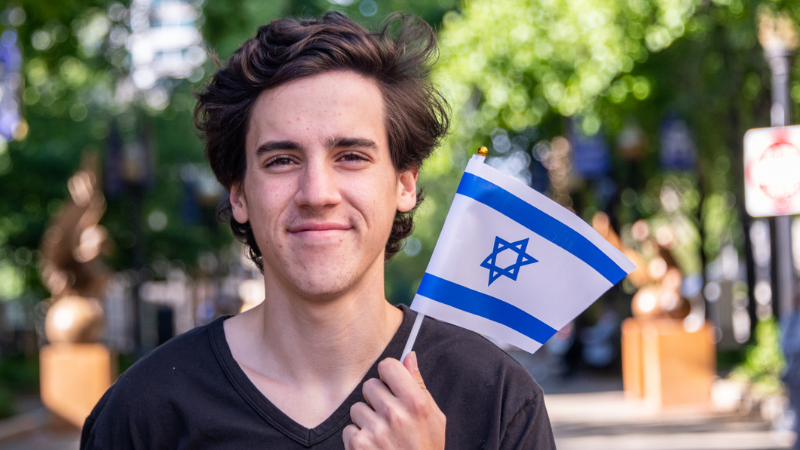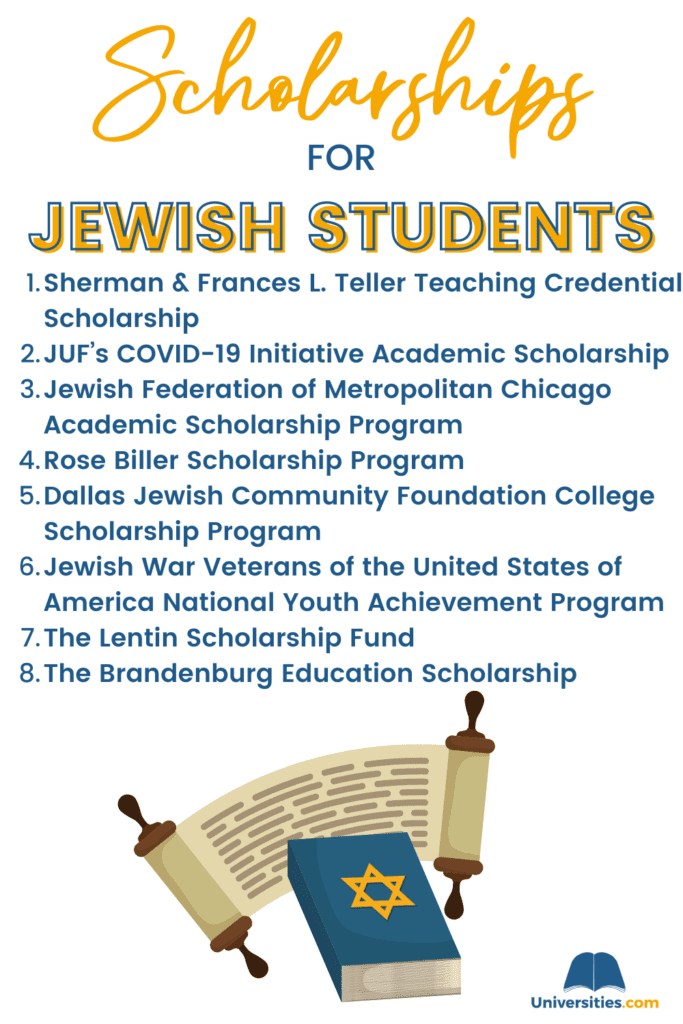 Jewish Scholarships Overview
As part of their commitment to helping others, many cultural and religious organizations offer scholarships to students in need. Jewish students especially have numerous possible sources of funding that can ease financial burdens and assist them in fulfilling educational aspirations.
Many scholarships for Jewish students are offered in memory of someone within the Jewish community. Other scholarships are open only to Jewish students within a particular geographical region. And some recognize a student's potential to make a difference in the world through a career that serves others.
Tips When Applying to These Scholarships
Jewish scholarships contain specifications regarding who can apply. As you'd expect, being Jewish is typically the first consideration.
Many scholarships also want to see evidence of participation in activities within the Jewish community. Some require recommendation from a rabbi or other Jewish leader.
When applying, be certain to submit all materials requested. A complete, thoughtful application that is neat, grammatically correct, free from spelling errors and typos, and turned in on time will make a good impression.
8 Scholarships Specifically for Jewish Students
Here are some scholarships available to Jewish students:
As part of its commitment to serving the Los Angeles community, The National Council of Jewish Women – Los Angeles awards money to help aspiring educators with their collegiate studies. Applicants must be pursuing a teaching credential at one of the University of Calfiornia or California State University campuses in the greater Los Angeles area.
Jewish college students in the Chicago metropolitan area experiencing hardship because of the pandemic can apply for scholarships awarded through the Jewish United Fund.
JVC Chicago provides scholarships to Jewish undergraduates and graduates pursuing careers in education, medicine, law, social service, and other helping professions. Applicants need to be from the Chicago metropolitan area and plan on remaining in the area after completing school. Decisions are based on financial need and career promise.
The philanthropic UJA Federation of New York offers this scholarship opportunity to Jewish residents of New York City and the surrounding area. Applicants must attend school in the New York metro region, be at least in their sophomore year of college, and demonstrate financial need.
Numerous endowments support the more than 60 different types of scholarships awarded by this organization. Each scholarship has its own criteria and may cover anything from technical training to doctoral studies. Applicants fill out one central form, and questions on there determine the scholarships for which an individual is eligible.
High school seniors who are direct descendants of a member of the Jewish War Veterans of the United States of America can apply for the three different types of scholarships offered by this organization. Grade point average, standardized test scores, and extracurricular activities are all factors in determining scholarship winners.
High school seniors in the St. Louis metro area are eligible to apply for these scholarships administered by the Jewish Federation of St. Louis. Candidates must demonstrate need, and the sponsor gives preference to those who will be the first in their family to attend college.
One of several scholarships offered by the Jewish Community Federation and Endowment Fund, this particular award is for Jewish students from the San Francisco Bay area who have been accepted to or are already enrolled at a four-year college. Applicants should show dedication to a specific field of study, demonstrate academic merit, and possess financial need.
Still looking for even more college scholarships to fund your university or college education? Then you're in the right place. Our brand new college scholarship search tool can help you browse over 5,000 different scholarships, grants, fellowships, and awards, with the ability to filter through to find the ones that best meets your individual college scholarship needs. Go check it out!
Data Source: Peterson's Databases copyright 2021 Peterson's LLC All rights reserved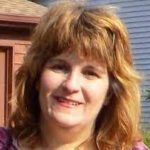 Beth Braccio Hering is an honors graduate of Northwestern University and has been a freelance writer for more than 25 years. In addition to extensive contributions to various Encyclopaedia Britannica products, her work has been published by outlets such as Business Management Daily, CareerBuilder, Walt Disney Internet Group, and Chicken Soup for the Soul.