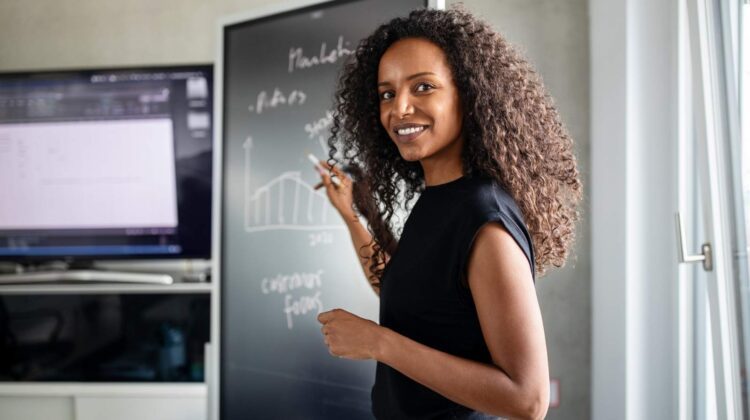 From giant corporations to solopreneurs, businesses require savvy marketing experts who can explain the benefits of their products or services in a way that compels consumers to buy. As noted by the Bureau of Labor Statistics, marketing-related careers are primed to grow 7% in the coming decade, which explains why marketing is such a hot major for students.
To help pay tuition, many private organizations offer generous college scholarships for marketing students. Here are just a few!
Scholarship Tips For College Students
Before we jump in, let's review some common tips to boost your odds of being selected as a Marketing scholarship award winner!
Screen for eligibility: There are several private organizations offering marketing scholarships to deserving students. Each lists a set of eligibility criteria, so as you review the list, look at the criteria first to see if the scholarship opportunity is right for you. Don't get discouraged if you don't qualify; there are plenty more to choose from!
Watch those due dates: All too many eligible students miss out on free money simply because they don't get their applications in on time. Pay close attention to the deadlines and consider making a tracker to help you stay on top of submissions.
Write a compelling application: Assume you'll have competition and don't take anything for granted. Your application should be not only error-free but also compelling. Let the sponsoring organization know why you're worthy of their funding. Do some homework on their mission and values, then try to incorporate that into any essays you're asked to write.
10 Scholarships for Marketing Students
AMA Diversity Leadership Scholarship
The American Marketing Association (AMA) Foundation gives diversity leadership scholarships to full-time undergraduate students to "fuel the power of diversity within our profession." Applicants must belong to a listed minority group (see website for details) and may receive bonus points if they used marketing skills in a leadership role. Submissions are due by June 22, 2022.
Also from the American Marketing Association Foundation, the Social Impact Scholarship awards students making a positive difference in the world through marketing. Applicants should be active AMA members and full-time undergraduates. Submissions are due by February 22, 2022, and should include a letter of recommendation from a chapter Faculty Advisor.
Austin Alliance for Women in Media Scholarship
AWM Austin gives out $5,000 scholarships to college sophomores, juniors, and seniors in the local Austin, Texas area studying marketing, advertising, or a related media field. Applicants should hold a 3.25 GPA and have finished 60 hours of college courses. The next submission cycle may open in November and close in early March.
California Broadcasters Foundation Intern Scholarship
The nonprofit California Broadcasters Foundation awards $1,000 scholarships each semester to college students interning at one of their member TV or radio stations. Applicants should be majoring in a broadcast-related field, such as marketing, communications, or journalism. There is no deadline to submit; applications are continuous.
HC Brands, a maker of personalized retail gifts, provides $1,000 or more each year to a student who needs financial aid to reach their career goals. Applicants must send a 1,000-1,200 word essay outlining how their values align with HC Brands'. The deadline to apply is November 30, 2021.
International Bridge, Tunnel and Turnpike Association Foundation Scholarships
The International Bridge, Tunnel and Turnpike Association offers $5,000 scholarships to undergraduate and graduate students attending an HBCU school full-time. Recipients are selected based on academics, leadership, and participation in activities. Marketing is one of the many majors eligible. Please check their website for updates regarding submission times.
Marketing EDGE Scholarship Awards
Marketing EDGE awards graduate and undergraduate marketing students up to $7,000 if they're pursuing a career in the field after graduation and can demonstrate academic excellence. Applicants should have finished a Marketing EDGE program and must hold at least a 3.0 GPA. Submissions are due by March 04, 2022.
Oracle Corporate Scholars Program
In collaboration with the UNCF, Oracle offers internships to students through its Corporate Scholars Program. Applicants should be studying to work in marketing, HR, business, or other related fields. Submissions are due March 3, 2022, and should include transcripts, an essay, recommendation letters, and a resume.
Richard J. Seif Technical Sales and Marketing Scholarship
You might be surprised to know the American Welding Society offers $3,000+ scholarships to undergraduate students pursuing degrees in business with a marketing emphasis. Applicants should be juniors or seniors, hold a 2.5 GPA or higher, and submit a financial need analysis. Submissions are due March 1, 2022.
UNCF Medline Corporate Scholars
UNCF, the country's largest private scholarship provider for minorities, has teamed up with Medline Industries to offer internships to full-time college juniors. Applicants must be studying marketing, business, or other listed majors and should demonstrate leadership and analytical ability. Submissions are due March 25, 2022.
There are dozens of private scholarships available to marketing and related major students, but the trick is finding them all! Universities.com has done the heavy lifting for you by creating a helpful scholarship search tool.
Select filters such as keywords, deadlines, area of study, institution type, year, GPA, racial/ethnic identifiers, and more to quickly scan for scholarships applicable to your needs. Thousands of dollars worth of free scholarship funds are at your fingertips!
Data Source: Peterson's Databases copyright 2021 Peterson's LLC All rights reserved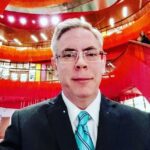 Matt is a retired Air Force veteran and former courtesy faculty at Oregon State University's AFROTC department.
As a freelance copywriter and content creator, he's written for over 250+ companies around the world. Matt specializes in career and higher education topics, with the aim of helping students find the best college programs for their career goals.