College towns are the bedrock of communities where culture, innovation, and excitement collide to offer a unique quality of life where there is something to do for everyone.
While choosing a college that fits your academic goals is key, the town and community surrounding the school can also make or break your college experience.
In this article, we look at popular college towns across America and rank them on the following elements:
Affordability
Things to do
Employment
Population
The following 10 college towns made the cut, offering a wide variety of cultural and outdoor activities, as well as an abundance of employment opportunities making it more likely you will stick around after graduation.
10. Ann Arbor, MI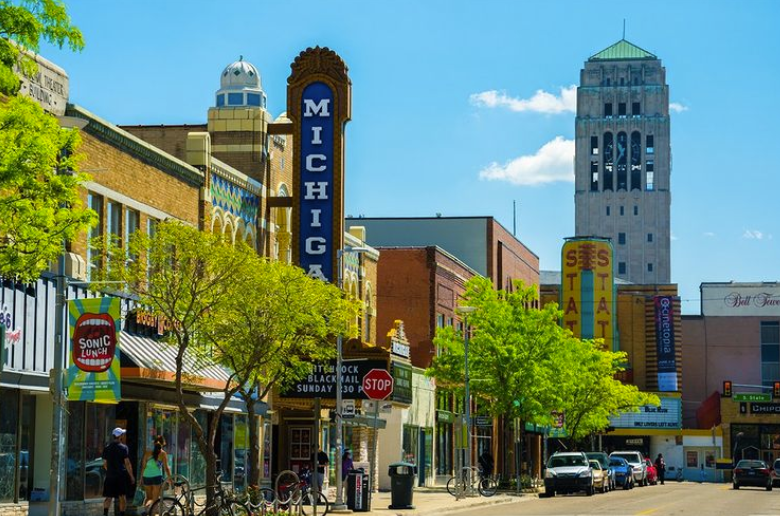 Ann Arbor, Michigan is home to the University of Michigan (UMich) and the largest football stadium in America, The Big House. Ann Arbor is located 40 minutes west of Detroit.
While sports are an anchor for this city, the beautiful landscape offers an abundance of outdoor adventures including kayaking and canoeing on the Huron River or taking a jog through campus on The Arboretum to marvel at the botanical gardens.
Main Street is the place to be seen downtown with a large variety of food, drink, and shopping (including several unique independent bookstores) that will keep you entertained year-round.
For arts and culture, Ann Arbor hosts an annual juried Art Fair attracting well-known artists and musicians. UMich is also home to several museums including the University of Michigan Museum of Art, and the University of Michigan Museum of Natural History.
Population: 120,735
Rental Price: Average rent is $1553
Surrounding Employment: University of Michigan, General Motors, VA Ann Arbor Health System, St. Joseph Mercy Health System
9. Charlottesville, VA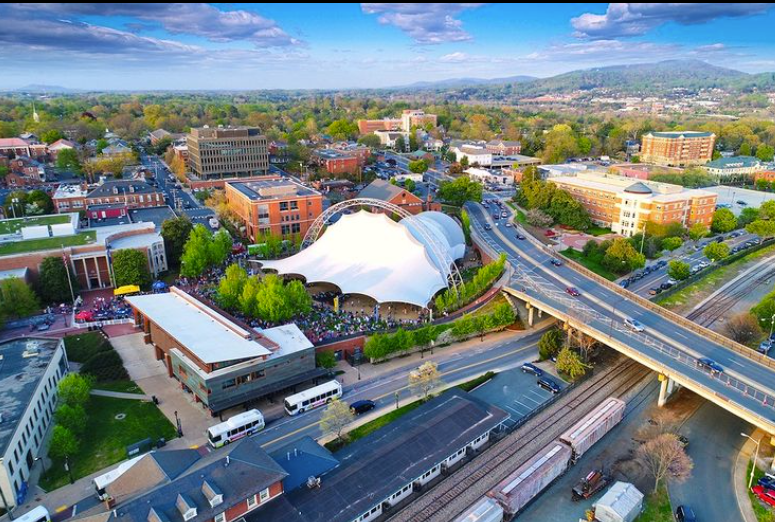 Charlottesville, Virginia is home to the University of Virginia, founded by Thomas Jefferson in 1819. It is located 1 hour west of Richmond.
This small, quaint town, is a snapshot of colonial America with French and Italian neoclassical architecture, including the iconic Rotunda, which encompasses the heart of campus.
Thomas Jefferson's famous Monticello compound oversees Charlottesville and is a short 3-mile car ride from campus. The Downtown Mall is the heart of Charlottesville with a variety of shopping, restaurants, and bars housed in historical buildings.
The Shenandoah National Park is 25 miles northwest of Charlottesville and offers a majestic outdoor experience including access to the Appalachian Trail. For wine lovers, Charlottesville has been pegged as the "Napa of the East Coast" with its surrounding hills turning into award-winning wineries.
Population: 47,096
Rental Price: Average rent is $1454
Surrounding Employment: the University of Virginia, City of Charlottesville, UVA Health Services Foundation
8. San Luis Obispo, CA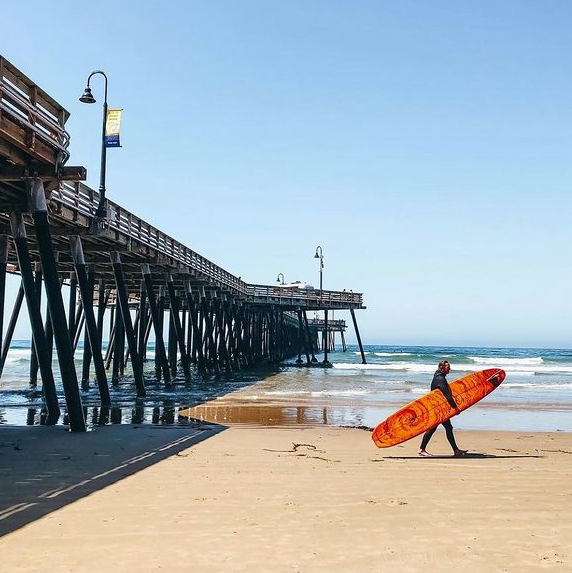 San Luis Obispo (SLO), California is home to California Polytechnic State University (Cal-Poly). It is located 4 hours north of Los Angeles.
Located in the heart of California's central coast, SLO is known for its laidback and family-friendly lifestyle (drive-thru restaurants have been banned in SLO since the '80s).
SLO is a short drive to several popular beach destinations including Pismo Beach, Avila Beach, and Morro Bay, offering locals access to surfing, fishing, and ocean adventures. Wine lovers flock to SLO and neighboring Paso Robles to visit beautiful and historic vineyards in the surrounding hills and mountains.
The vibrant SLO downtown scene is a gathering spot for college students, tourists, and locals to enjoy a variety of restaurants, bars, and shopping in the beautiful California weather. Because it is centrally located, SLO is close to many popular weekend destinations including Santa Barbara, Los Angeles, and Big Sur, making it a great college town year-round.
Population: 47,302
Rental Price: Average rent is $1463
Employment: Cal-Poly University, County of San Luis Obispo, Department of State Hospitals, Tenet Healthcare, MINDBODY
7. Eugene, OR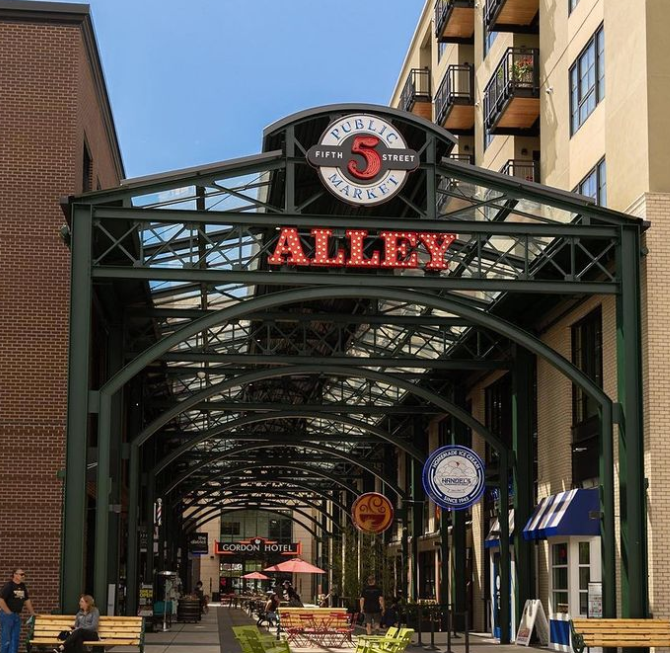 Eugene, Oregon is home to the University of Oregon. It is located about 2 hours south of Portland and 60 miles from the Pacific Ocean.
Also called TrackTown, USA because it has produced many Olympic runners, Eugene is a bustling town that loves rooting for the Ducks. With many farm-to-table restaurants, this college town is known for delicious food from surrounding farms and gardens, and craft beer made locally along the Eugene Ale Trail.
Outdoor enthusiasts love Eugene for its close proximity to hiking trails, biking, and lakes, including Fern Ridge Lake, and William L. Finley National Wildlife Refuge. Kesey Square is the downtown gathering spot for many students and locals to enjoy a variety of restaurants and food trucks with many boutique shops and art galleries close by.
Population: 168,302
Rental Price: Average rent is $1531
Employment: University of Oregon, 4J, Peacehealth Medical Group
6. Bozeman, MT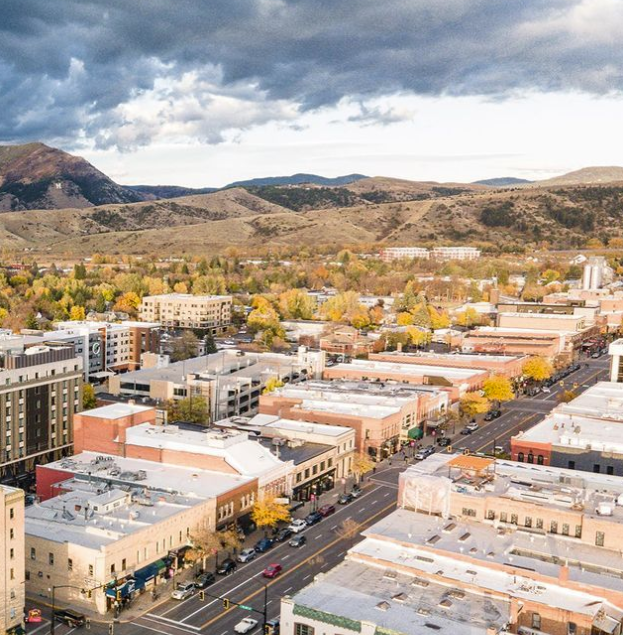 Bozeman, Montana is home to Montana State University. It is located in southern Montana at the base of the Rocky Mountains in the Gallatin Valley.
Bozeman has increased in popularity since the start of the COVID-19 pandemic due to its rural vibe and proximity to nature, including the Yellowstone National Park. It is well known for outdoor adventures ranging from fly fishing and hunting to mountain biking and camping. Floating and rafting down the Madison River is a local favorite, as well as skiing and snowmobiling during the winter months.
Downtown Bozeman offers something for everyone including shopping, art galleries, theater, and a wide variety of foodie restaurants and bars.
Population: 46,746
Rental Price: Average rent is $1490
Surrounding Employment: Montana State University, City of Bozeman, Bozeman Health, Simms Fishing Products
5. Chapel Hill, NC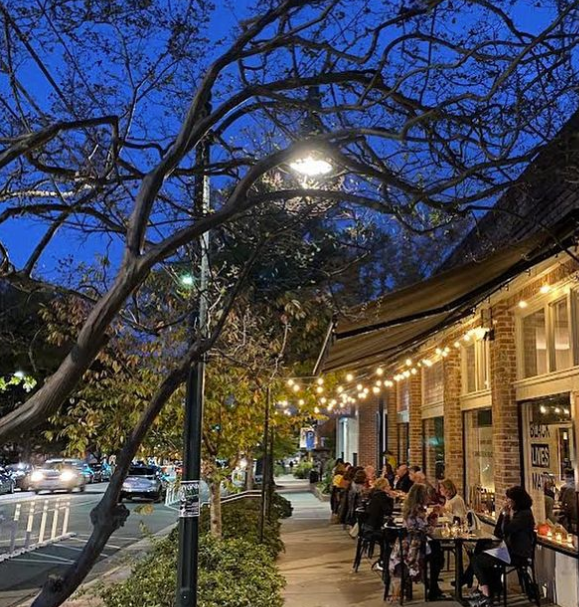 Chapel Hill, North Carolina is home to the University of North Carolina at Chapel Hill and its infamous basketball team. It is located 25 miles west of Raleigh.
This quaint, hip town is home to many young professionals and is part of the Research Triangle because of its close proximity to three major universities; The University of North Carolina at Chapel Hill, Duke University, and North Carolina State University.
Chapel Hill is surrounded by a variety of parks and walking trails including Battle Park and Brumley Forest Nature Preserve. Art and live music is a big part of the local scene along with cultural attractions including the Ackland Art Museum and the Morehead Planetarium and Science Center.
Historic Franklin Street in downtown Chapel Hill is the social hub for students, locals, and visitors offering coffee shops, restaurants, shopping, and a vibrant nightlife.
Population: 60,998
Rental Price: Average rent is $1457
Surrounding Employment: University of North Carolina, WakeMed Health and Hospitals, Food Lion, IBM, various pharmaceutical and tech companies
4. Lawrence, KS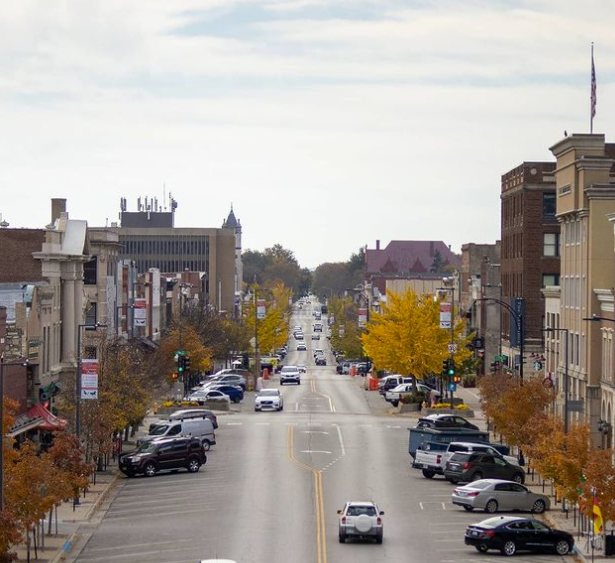 Lawrence, Kansas is in the heart of the midwest and is home to the University of Kansas. It is located 40 miles west of Kansas City.
Lawrence combines a small-town feel with multicultural experiences creating a fun, vibrant community for both students and locals. It is one of the most affordable college towns in the U.S. and offers a wide variety of outdoor activities including; the Baker University Wetlands, Clinton State Park, and the Lawrence Rotary Arboretum.
Massachusetts Street, also called Mass Street, is the pulse of downtown Lawrence and is one of the most beautiful historic districts in America. Scattered with historic buildings, it gives off a "Hometown America" vibe and houses many unique boutiques, restaurants, bars, and events.
Population: 96,369
Rental Price: Average rent is $662
Employment: University of Kansas, Maximus, LMH Health, Hallmark Cards, City of Lawrence
3. Chico, CA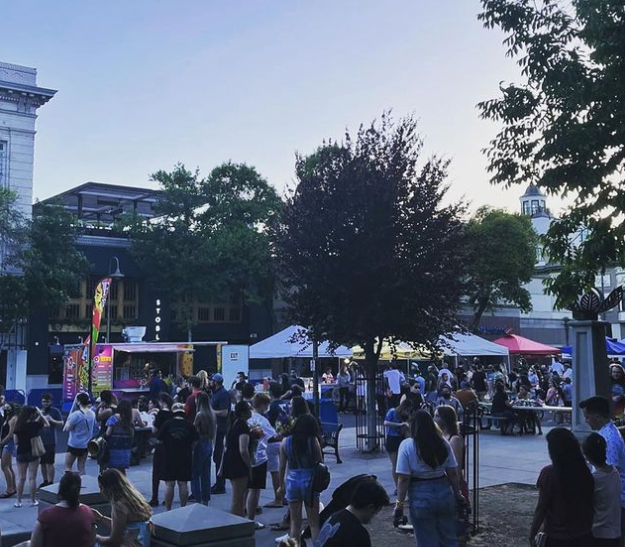 Chico, California is home to California State University, Chico. It is located 80 miles north of Sacramento.
This small town in the heart of Northern California is centered around a beautiful, brick-building campus surrounded by trees and a small creek creating a vibrant, multicultural community and social scene. It is home to one of the largest urban parks in the country, Bidwell Park, which offers hiking, swimming, biking, and an array of outdoor activities for both students, locals, and visitors. Tubing down the Sacramento River is a local favorite pastime, along with its close proximity to the Sierra Nevada Mountains.
Downtown Chico is adjacent to campus with a wide variety of shopping, local restaurants, and a lively nightlife that offers something for everyone. Sierra Nevada Brewing Company is headquartered in Chico and is also one of its largest employers.
Population: 94,529
Rental Price: Average rent is $970
Surrounding Employment: Chico State University, Enloe Medical Center, Sierra Nevada Brewing Company, Activation Software
2. Athens, GA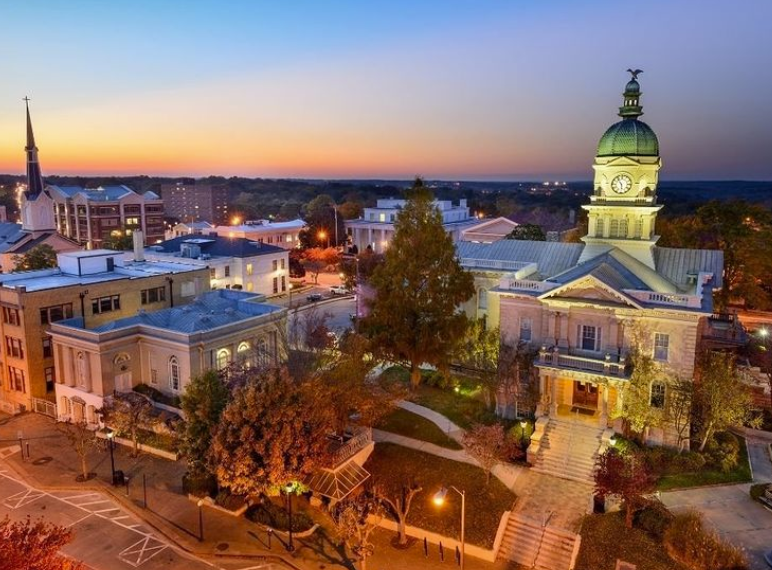 Athens, Georgia is home to the University of Georgia. It is located 70 miles northeast of Atlanta.
Athens is considered one of the best places to live in Georgia with a young, energetic community that is rooted in southern hospitality and creativity. College football is a favorite pastime in Athens with fans gathering in Sanford Stadium to cheer on their beloved Bulldogs.
Enjoying the outdoors is a big part of living in Athens and the Firefly Trail and North Oconee River Greenway are great places to walk, bike, run and breathe the fresh air. Athens offers a robust music and art scene that is showcased at the annual Athfest in June.
Downtown Athens is the place to be seen with its historic architecture and street cafes, it has a booming nightlife and plenty of shopping and eating.
Population: 124,719
Rental Price: Average rent is $849
Employment: University of Georgia, Athens Regional Health System, Caterpillar,
1. Boulder, CO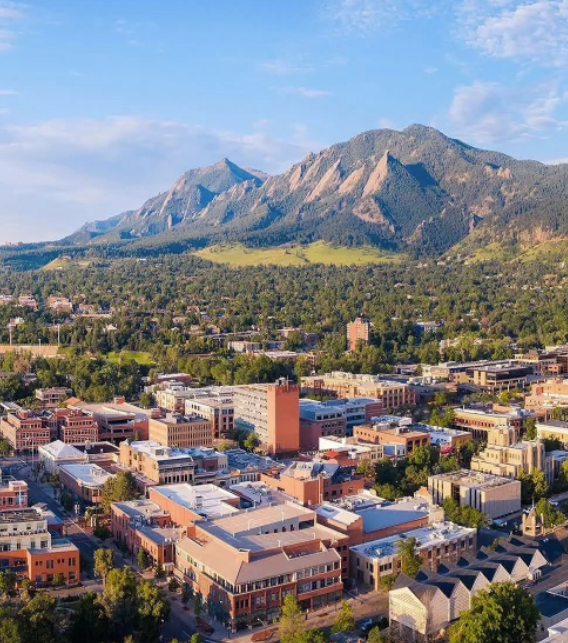 Boulder, Colorado is home to the University of Colorado, Boulder. It is located 30 miles north of Denver.
Boulder was named the best place to live in America by the U.S. News and World Report and has become a hotspot for people relocating during the COVID-19 pandemic. Its overall quality of life, proximity to outdoor activities, and a growing tech industry makes Boulder our number one college town.
This lively, bike-friendly college town offers an abundance of fun activities year-round in the Rocky Mountain National Park and is close to the infamous live concert venue Red Rocks Park and Amphitheater.
The Pearl Street Mall is the heart of downtown Boulder and a popular gathering spot for locals and students to enjoy unique shops, dining, music, and a lively nightlife, including Bands on the Bricks, a free weekly concert hosted by the City of Boulder.
Population: 106,392
Rental Price: Average rent is $1569
Employment: University Colorado, Boulder, City of Boulder, Corden Pharma, Google, Lockheed Martin, IBM