Trying to find the perfect gift ideas for a 2023 college graduate or recent grad?
Here's how a college student who is getting ready to graduate might be feeling right now – a little bit of "fear of the unknown" coupled with "what the heck am I doing with my life!?" and sprinkled with a ton of excitement! College graduates are experiencing a wave of feelings right now as they prepare to close one door and burst through another.
As they prepare to enter the real world a lot of things will be new. Maybe they're relocating, possibly even out of state. Maybe they'll have a newer, nicer apartment that they don't have to share with 4 other students - and that will need furnishings and essentials. Or maybe, they're starting a new job where some personalized gifts could make them feel more at home.
It may have been a while since you were in college, so to help set them on the right path toward the mysterious world of adulthood, we've compiled this list of college graduation gifts ideas for you that will make a great gift for any budget.
Did Someone Say Money?
Cash: Is giving cash impersonal? To a college grad - no! Unless the person you're getting a gift for is independently wealthy, odds are a bit of extra cash will come in handy. Costs of living have skyrocketed lately. From rent to food, gas, and general essentials, everything costs more. And entry-level salaries don't always cover expenses. Trust us, no new college grad will turn down the generous gift of money!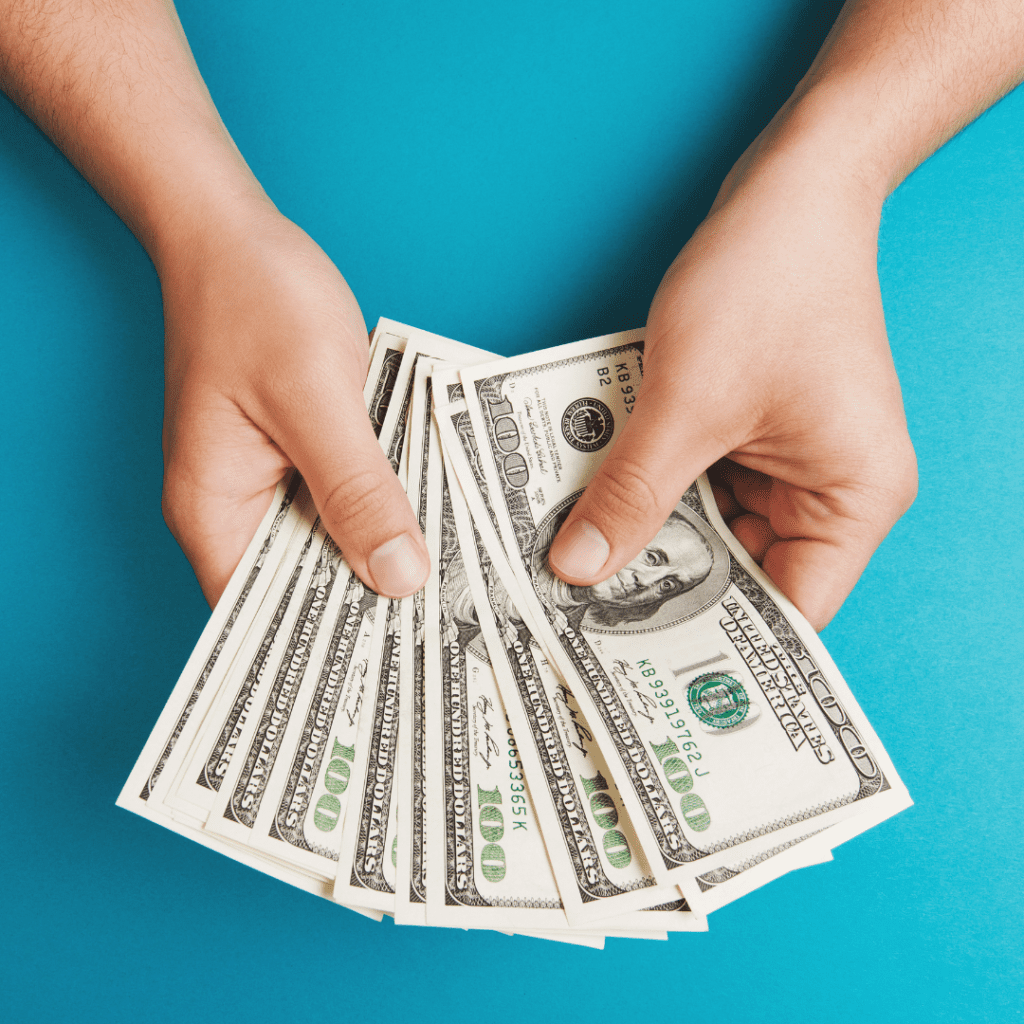 Amazon Gift Card: Virtually everyone shops on Amazon, so if you want to give a cash alternative, consider an Amazon.com gift card. To add a little something, you can order it in a "Congratulations" or "Graduation Style" gift box. You can't go wrong with gift cards, and Amazon's are arguably the most flexible.
Buy an Amazon gift card in any amount here.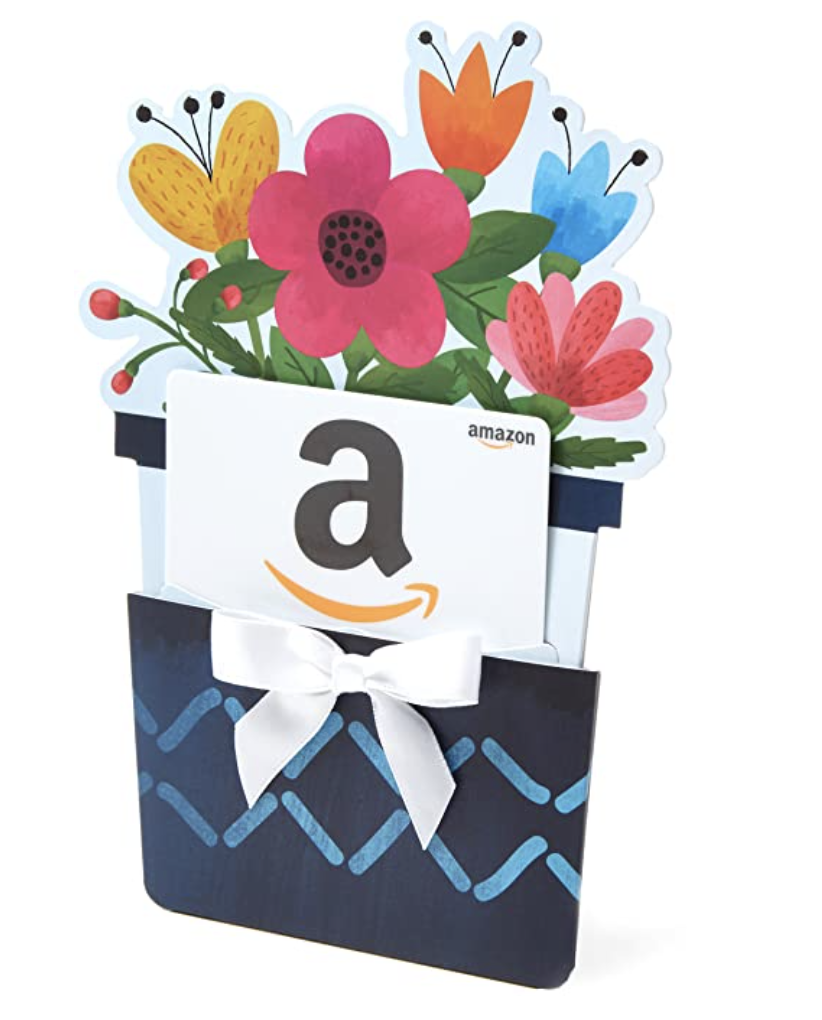 Everybody Loves Food Gifts
Meal Kit Subscription: Everybody loves to eat, right? Give an ongoing gift that pulls double duty—a meal kit subscription! Meal planning, grocery shopping, and cooking are ultra time-consuming. Eating out gets expensive (and isn't always healthy). Relieve some of the burdens by setting up a subscription with a meal kit company that delivers to their door, like Home Chef or Hello Fresh.
HomeChef offers a student discount on the first four boxes.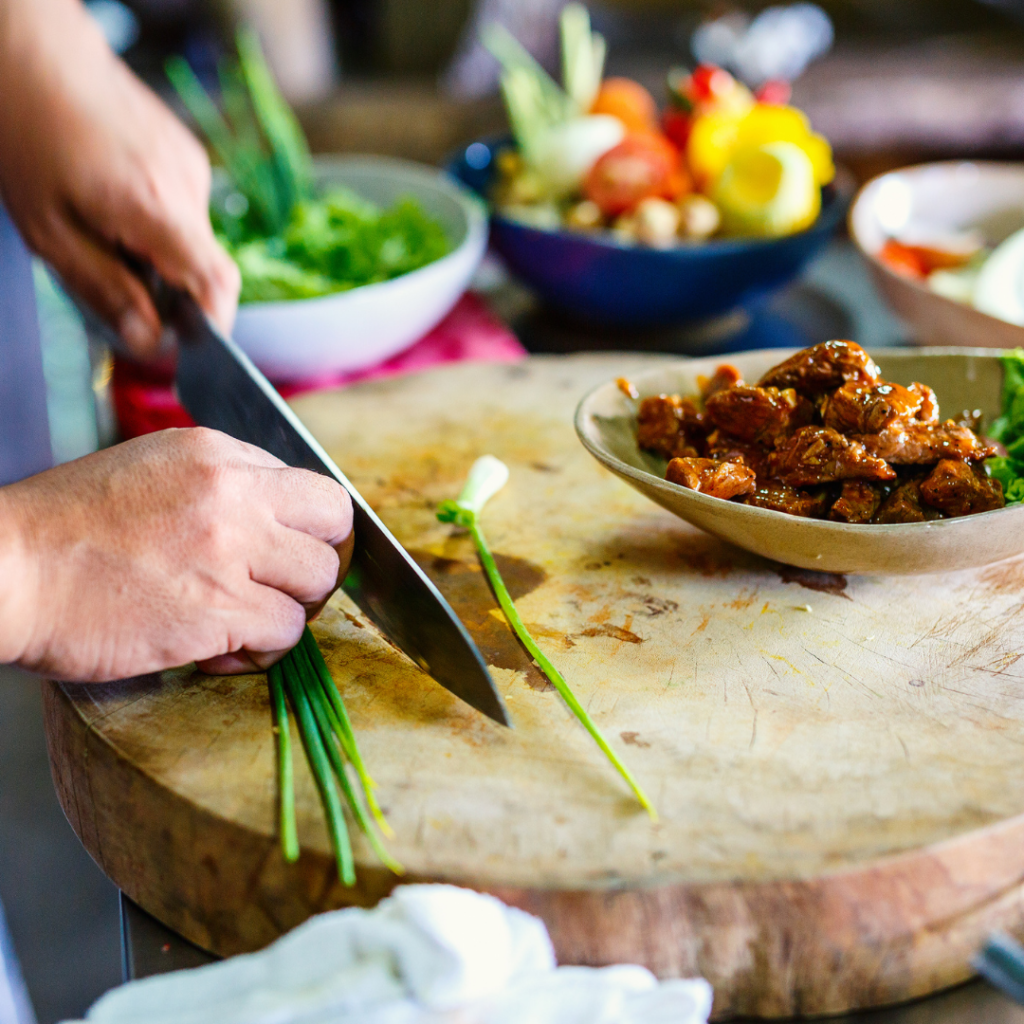 Instant Pot Multi-Cooker: Another way to add convenience to mealtime is with the ever-popular Instant Pot! The new Duo Crisp 11-in-1 Multi-Cooker + Air Fryer model can do everything they'll need - air fry, roast, bake, dehydrate, pressure cook, and slow cook. It's an affordable must-have essential for any young adult.
Buy Instant Pot Air Fryer on Amazon.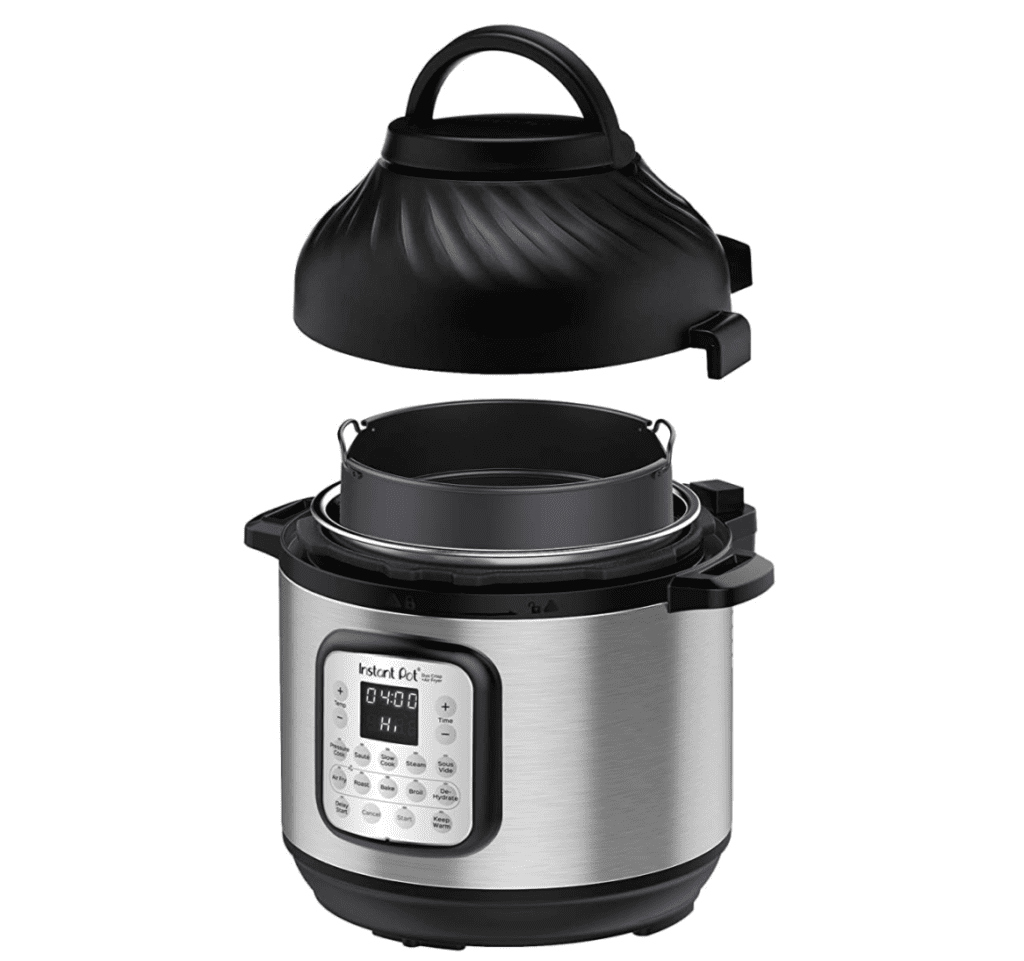 GreenLife Cookware: Tragically, all too many college students get used to eating from styrofoam takeout trays or off paper plates with plastic cutlery. Imagine their appreciation at receiving a nice set of ceramic cookware from GreenLife! You can even choose their favorite color.
Buy GreenLife cookware on Amazon.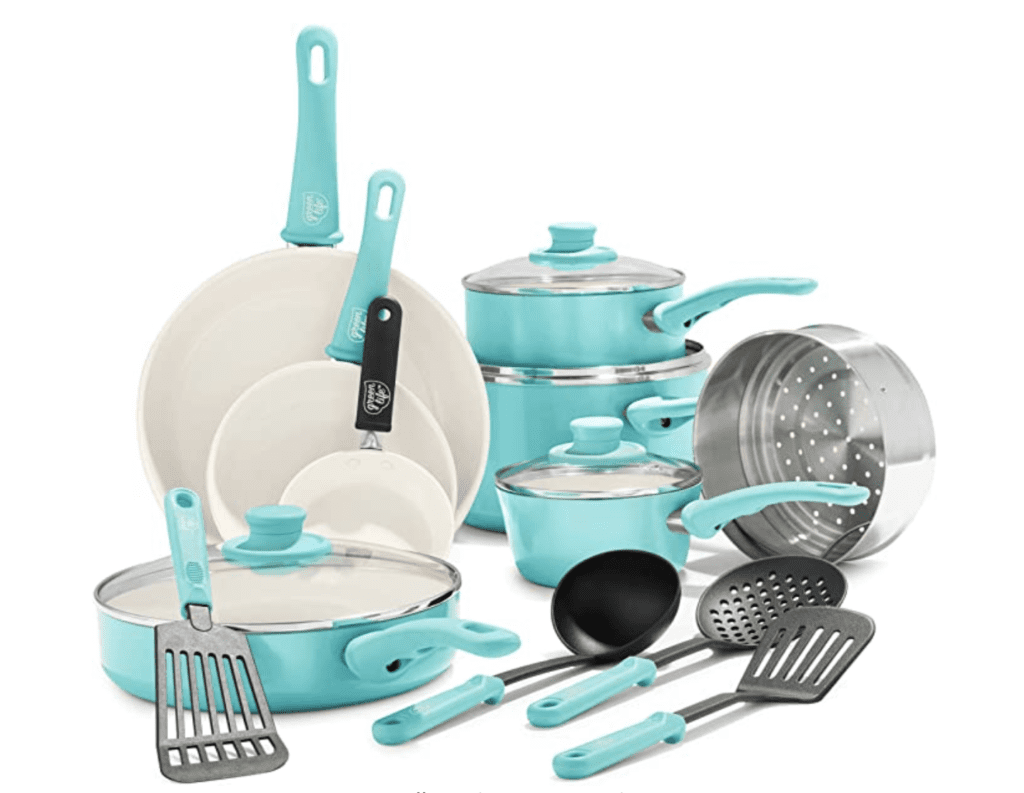 Farberware Knife Set: No kitchen is complete without a decent set of knives, especially for a recent college grad who was probably using their roommate's or a set from a garage sale. Farberware's affordable 15-piece stainless steel set is the perfect blend of budget-friendly durability.
Buy Farberware knife set on Amazon.

Kamenstein Revolving Spice Rack: You can't cook without spices, but who wants a million little jars taking up space in the cabinet? Save the day with this compact, 20-jar revolving countertop spice rack. Cute, practical, and space saving!
Buy Kamenstein 20 Jar Revolving Spice Rack on Amazon.

Keurig Coffee, Latte, and Cappuccino Maker: In college, it's easy to get addicted to your morning coffe routine. I mean, what's better than a cup of coffee in the morning? A fast and actually good cup of coffee from your own Keurig. With coffee chains charging $5 and $6 for coffee with a few frills tacked on, college grads would do well to save their money and just make theirs at home. This machine makes that possible, plus they can opt between regular brewed coffee, lattes, or cappuccinos!
Buy Keurig's K-Cafe Single-Serve K-Cup Coffee Maker, Latte Maker, and Cappuccino Maker on Amazon.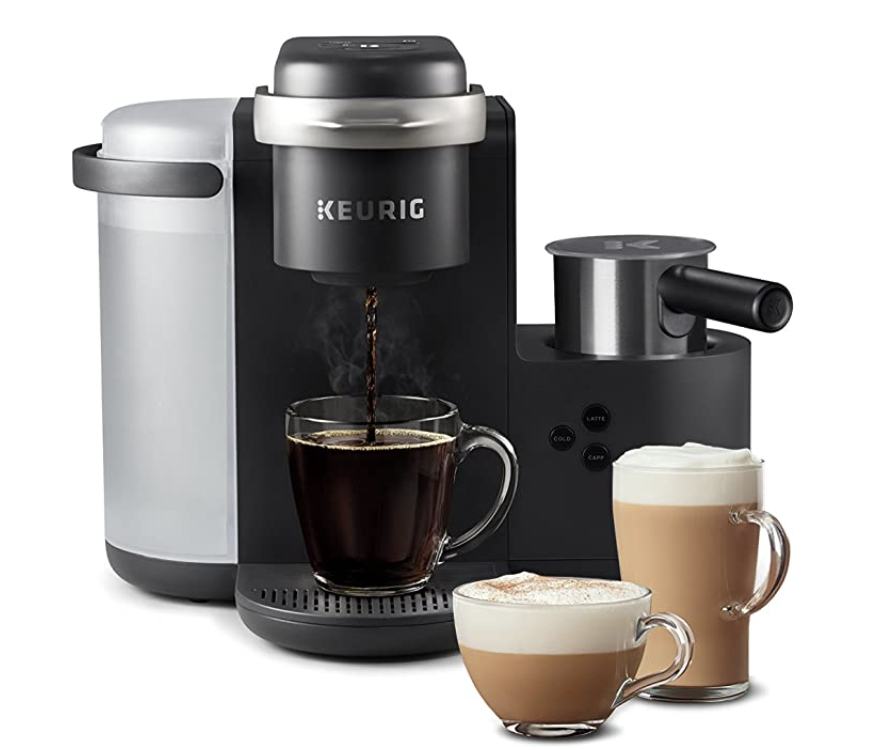 Home Sweet Home Gifts
Amazon Echo Dot Smart Speaker: Streaming music from phone speakers is fine in a pinch, but it's not how music was meant to be heard! Any music-loving college graduate will appreciate the convenience and excellent sound quality of Amazon's 5th generation Echo Dot smart speaker. Enabled with Alexa, the Echo Dot is control compatible with other smart home devices, too!
Buy Amazon Echo Dot smart speaker with Alexa on Amazon.

iRobot Roomba Robot Vacuum: College graduates keep busy seeking or starting new jobs while moving into new homes. Every little thing they can do to save time helps them avoid exhaustion and burnout. That's why we recommend gifting them a handy Roomba Robot Vacuum. The perfect solution for keeping a new pad tidy.

Cleaning Supply Kit: We're not going to lie—cleaning is boring. And gifting someone with cleaning supplies may not be an epic social media-sharing moment. But you know what? Sometimes the best gift is the most useful one. It may not be exciting, but this is a gift that will get used!
Buy multi-purpose cleaning kit on Amazon.

Dr. Squatch All Natural Bar Soap for Men: Guys aren't always known for spending much time soap shopping. But if you've got a college graduate who might appreciate kicking up their bath routine a notch, Dr. Squatch's All Natural Bar Soap smells amazing. The brand broke out with a viral marketing campaign to males, but everyone can enjoy these incredible natural soaps!
Buy Dr. Squatch All Natural Bar Soap Variety Pack on Amazon.


CARTMAN 39-Piece Toolbox: Whether they bought a new house or have jumped on the DIY train, every college grad needs a basic toolkit. This 39-piece set is the ideal solution with all the basic hand tools in one organizer. Here are the set's features:
10' Tape Measure

8 oz Claw Hammer

6" Slip Joint Pliers

8" Scissors

Utility Snap-off Knife

Bit Driver

2" Bit Connector

Precision Screwdrivers

SAE Hex Keys

1" Screwdriver Bit
Buy CARTMAN 39-Piece Tool Set on Amazon.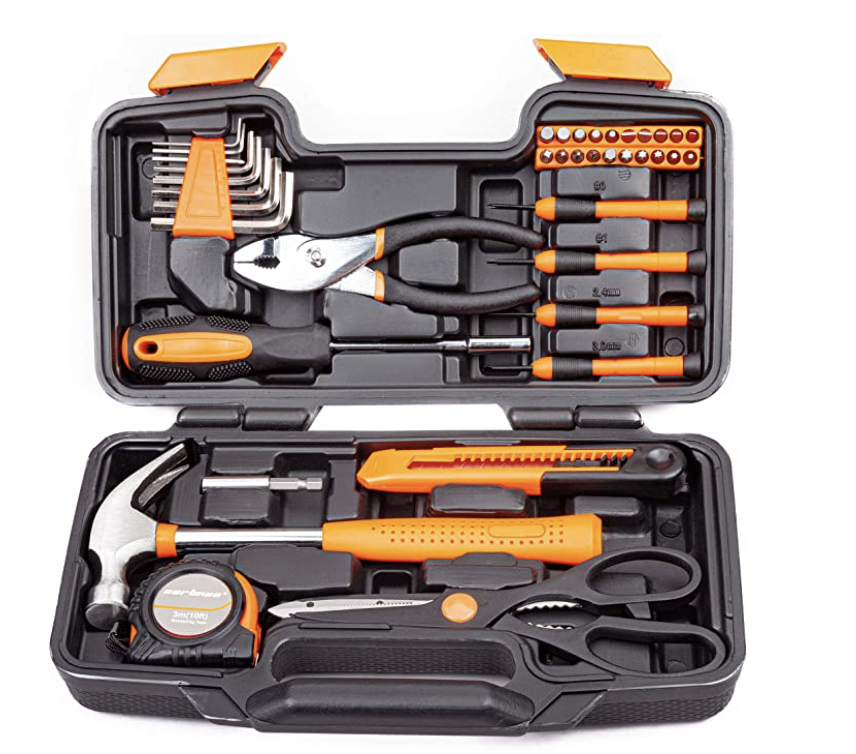 Techie Gifts
Apple iPad: Computers are vital in college. But once exams and research papers are a thing of the past, your grad may want to step out with a device that's lighter than a laptop yet still more powerful than a phone.
Buy Apple 10.9-inch iPad on Amazon.


Portable Mobile Device Charger: Today's hectic lifestyle seems to require constant mobile device usage—but what happens when the charge runs low and you're on the go? Have no fear, this high-speed portable charger from Anker works with a range of devices from different brands! 82K+ Amazon reviewers can't be wrong!
Buy Anker portable charge on Amazon.

Smartwatch: For the tech-lover in your life, an Apple Watch or Android smartwatch are a must-have!
Buy Apple Watch 3 on Amazon starting at $169.99.

Airpods Or Wireless Earbuds: Gone are the days of long, cumbersome wires attached to headphones. Bluetooth changed all of that with wireless headphones. Airpods are compact and convenient for a long commute or working on the computer.
Buy Apple Airpods Pro on Amazon starting at $219.00.

iPhone: The newest iPhone would make a great gift for anyone, let alone a college grad! This gift will be their favorite, we can almost guarantee it.
Buy iPhone 12 on Amazon starting at $578.20.

Gifts For The Practical Grad
Passion Planner: From morning journaling or planning future goals, this planner does it all and has thousands of 5-star reviews on Amazon.
Buy Passion Planner on Amazon starting at $50.99.

Laptop Backpack: Backpacks made specifically for electronic devices are amazing and include all sorts of features from special compartments for laptops and cell phones to built-in charging ports. We like this one – it has over 17,000 positive reviews on Amazon and a 4.5-star rating!
Buy this Laptop Backpack on Amazon starting at $36.98.


Tote: Not really into backpacks? No problem! A good tote is essential to carry all the things for work and makes a stylish work bag. We love this high-quality one from Amazon, or a nice tote from Nordstrom would be swoon-worthy!
Buy this tote on Amazon starting at $33.99.

Adulting Book: This light-hearted, easy-to-digest book is great for the college graduate (who may still feel like a student) and is probably starting to feel overwhelmed with adulthood. It lays a great foundation for all things that come along with "being an adult."
Buy Adulting book on Amazon starting at $9.11.

Amazon Prime Membership – free, next-day shipping? Yes, please! Who wouldn't love that?! Even better, a prime membership gains access to exclusive Amazon streaming services, try-before-you-buy, and tons of other perks.

Peloton: Finding time to exercise can be a challenge when you're a busy, working adult. A new grad can skip the gym and hop on their peloton instead. Even better, a peloton bike is compact and easy to fit in all sorts of spaces.
Buy Peloton bike starting at $1445.

Graduation Gift Box: It all comes packaged nicely in a box with the quote that reads, "So The Adventure Begins". What a perfect grad gift!
Buy this graduation gift box on Amazon starting $21.99.

Personalized Tumbler: You can find really nice, personalized tumblers on Amazon or Etsy for anything your college grad is into.
Buy this personalized tumbler on Amazon starting at $24.95.

Vacation: After putting in all those years of work, a new college graduate deserves some rest and time to recharge before jumping into their new adventures. Or, maybe they want to check out New York or another major city (to scope our new careers or post-grad school.) The gift of a nice vacation as a graduation gift will put a huge smile on any new college graduate's face.