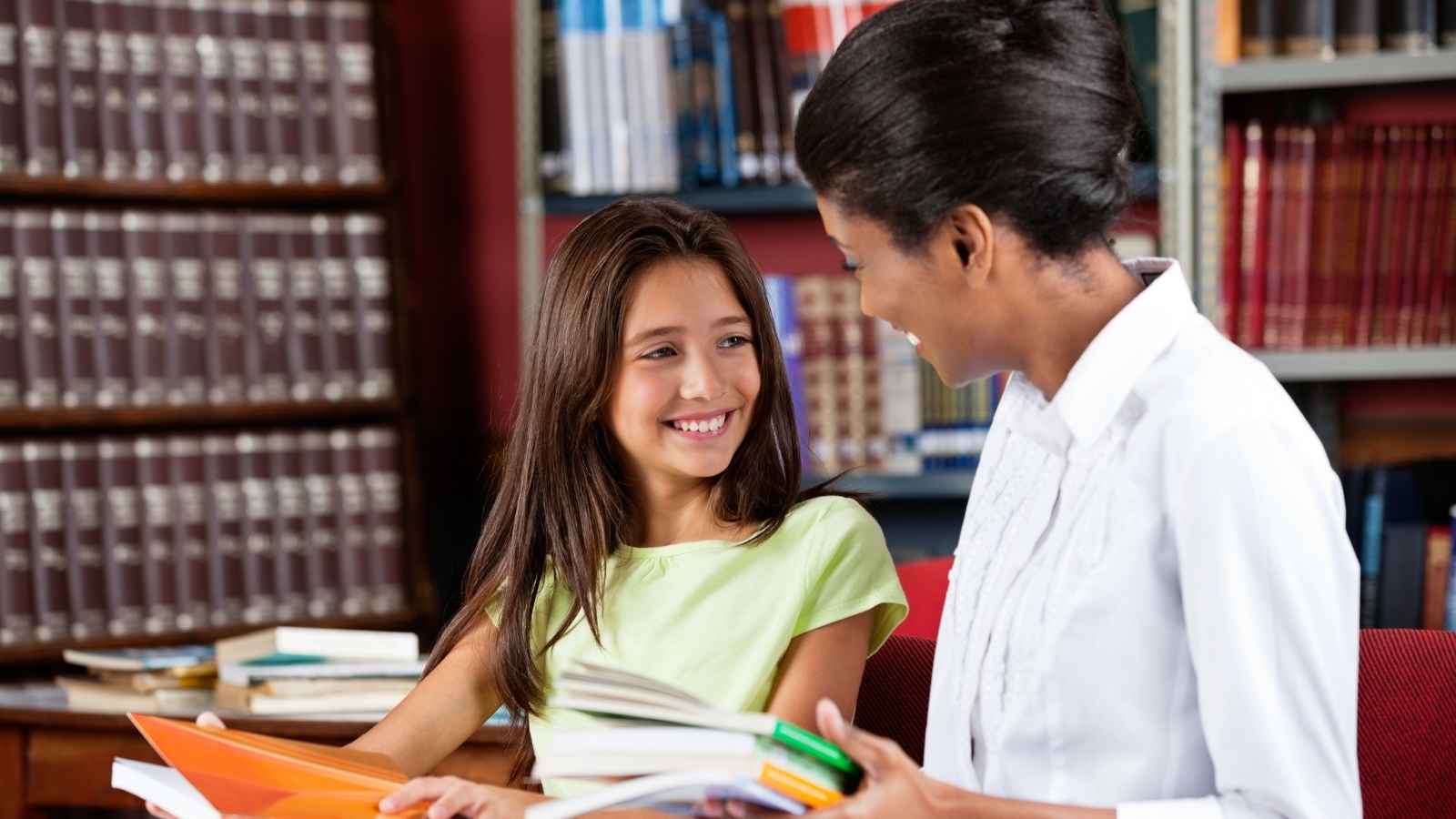 If you're a teacher looking to take on greater responsibilities and make a larger impact, you've probably considered becoming a school principal. But how exactly does one move from the world of teaching to running an entire school? The path from teacher to principal isn't as complicated as you might think!
If you're ready to switch tracks and kickstart your new career adventure, this guide will help you navigate the process smoothly. Let's first take a look at the biggest reasons for starting the journey from teacher to principal!
Why Become a School Principal?
Every educator has their own motivations for wanting to transition from teacher to principal. A few of the most common include:
The desire to make a broader impact on students' lives
Frustration with situations they cannot change at their current level
Ambition to move up and implement their ideas at a larger scale
Realizing that direct teaching isn't for them anymore, but that administration is more suitable for their personality or style
Increased pay and other perks
School Principal Salary and Career Outlook
According to the Bureau of Labor Statistics' (BLS), American principals earn a median annual salary of $96,400 (as of May 2019 with the top 10% making over $148,000 per year. Many variables account for this wide disparity, including geographic location, years of experience, academic backgrounds, and whether one works for a public or private school.
The BLS projects job growth to remain steady at 4% over the coming decade, which tracks with the average for all industries. However, that's no guarantee of job security! There are a limited number of schools needing principals, so those entering this field can increase their chances of finding a position by knocking out some advanced academic education and training.
Steps to Go From Teacher to School Principal
Let's dig into the exact steps of how to become a principal, starting with work experience.
Step One: Gain Experience
Practical hands-on teaching experience is very important. Typically principals have 1-5 years of teaching experience under their belts, so the more you can get, the more competitive you'll be as a candidate. You can also start working on educational requirements as you gain professional experience.
Step Two: Earn a Master's Degree
School principals usually hold a graduate degree, such as a master's in educational leadership or master's in educational administration. Coursework covers day-to-day tasks like:
Running an institution
Managing staff
Overseeing budgets and big picture items like
Orchestrating educational technology upgrades
Goal setting
Community relationship-building
To qualify for a graduate program, you'll need to have a relevant bachelor's degree. Applicable majors include education and school counseling, though applicants who majored in something else may apply after taking prerequisite undergrad classes. You can also look into internship opportunities to gain experience or earn class credit.
Step Three: Become Certified/Licensed
When it comes to certification and licensure, every state has its own requirements. Most states demand that principals complete their master's then pass a certification process to ensure they possess sufficient skills and knowledge to do the job.
Once you pass your exam and background check, you'll be certified and able to apply for licensure if needed for the state you want to work in. Private schools may not require licensure.
*Note, in some cases, candidates with a master's outside of educational leadership or educational administration may apply via alternate state programs.
Tips for Teachers Who Want to Become Principals
The above are the minimum requirements, but as we mentioned, it's a competitive field with limited numbers of openings. To distinguish yourself, it pays to go above and beyond, so here are a few tips to help you stand out!
Volunteer — Join (or ideally, lead) committees and participate in professional learning communities.
Polish your communication skills — Work on your public speaking and writing skills. Every communication you deliver should be clear, concise, and add value.
Be decisive — Show management what you're made of by displaying outstanding judgment and well-considered decisions that lead to positive impacts.
Understand others — To lead the team and maintain rapport with parents and students, principals must be persuasive. This requires a grasp of psychology and the motivational factors that drive behavior. Commit to understanding the problems of those you intend to serve.
Learn how to solve problems — When you're sitting in the big chair, you'll be expected to have solutions ready on day one. Problem-solving is a systematic process requiring specific ways of thinking. Many colleges offer courses or even certifications for this specialized training.
Become a safety expert — Parents trust schools with their children, and principals bear the most responsibility for maintaining a safe and secure environment.
Work your way up — Many principals start as vice or assistant principals or even instructional coordinators. Don't be afraid to pay your dues in these stepping stone roles.
How Long Does it Take to Go From Teacher to School Principal?
When it comes to timelines, there are many variables to consider and no one-size-fits-all approach. A big variable is how many years of teaching experience are required for a specific position. Another variable—how many of your academic requirements have you completed already?
Generally speaking, it takes at least four years to complete a bachelor's degree if attending full-time. Assuming you're doing a bachelor's to become a teacher, you'll also have to pass a certification exam. While the exam itself only takes a few hours, some people like to take a few weeks to study.
At this point, many reach a crossroads. Do they go straight into teaching or keep going to finish their master's? Typically, a master's program takes another two years, though there are exceptions. If you are working full-time, you might only be able to attend classes part-time, thus extending the timeline.
Another factor is that some institutions offer combined degree options that allow you to work on credits for your undergraduate and graduate degrees simultaneously. These accelerated programs, sometimes called 4+1 programs, can shave off a few months or more.
So far, we're looking at an average of six years worth of full-time education requirements, unless you opt for an accelerated bachelor's-master's combo package.
But most undergrads enter the job market instead of going after their master's degree right away, which brings us to the question—how many years does a teacher need to work before applying for a principal position?
This is the most significant variable when it comes to mapping out a timeline, and there is no hard rule on how much experience one needs. According to the BLS, principals need "several years of teaching experience." However, that is certainly not always the case.
Like teachers, principals must also pass a certification exam. Once that is done, teachers can become principals with only a year or two years of experience, providing their other qualifications push them over the top (or if the school has no other applicants holding better credentials).
Once your academics are done and you've had sufficient work history for the positions you want to apply to, next comes applying and interviewing! As you might expect, this process can take a few months, especially if you're holding out for a specific school or position. However, it can pay to take a principal job at a smaller school for a few years and move on later versus waiting for your dream job to open.
As you can see, there are many factors that influence the path from teacher to principal, but here's a common route:
Gain teaching experience after finishing a bachelor's degree
Attend college part-time while working
Finish your master's degree and principal certification in 3-4 years
Start applying to principal positions!
How to Become a Principal Without Being a Teacher
While most schools might hesitate to hire someone with no teaching experience, it isn't unheard of, either. Some schools want principals with more in-depth management backgrounds, and they simply aren't as interested in their teaching past.
There are even cases where principals don't have a master's in educational leadership or educational administration. In those cases, though, they may have instead gone through a principal training program.
Principal training programs can supplement your master's and qualify you for jobs, but they extend your timeline a bit. Depending on the program, they might take weeks, months, or even a year, but they almost certainly bolster your resume!
Best Degrees to Become a School Principal
Obtaining a great degree helps you stand out from the crowd, so we've put together a few tips as you search for the right schools. Most opt for either a master's in educational leadership or educational administration, but what's the difference?
A degree in educational administration is heavy on day-to-day management operations related to the school and even the building itself. Students may learn the following:
Ins-and-outs of the organization
Policy
Human resources matters like hiring and managing employees
Finances and budgets
Relationships with parents and stakeholders
Enhancement of curricula.
This degree is for those ready to take on a very boots-on-the-ground role in a K-12 setting.
In comparison, a degree in educational leadership takes a broader approach. This degree prepares visionary principals to leverage skills that strategically transform schools into successful institutions. Course material involves:
Objective critical analysis
Troubleshooting
Change implementation
Since change can be hard to manage, leadership skills and communication are even more vital to modernize schools, improve school climate, and boost teacher, staff, and student performance.
This degree is suitable for both principals as well as district-level leadership professionals who are responsible for enhancing and maintaining the overall reputation and clout of their schools.
There will be similar courses in both degrees, such as law, finance, and community relations. Leadership paths have an additional focus on organizational culture, coaching, and mentorship. Students can expect both degree types to feature:
Internships
Capstones or thesis projects
Potential practicums
Universities.com's Outstanding Schools for School Principals
Universities.com showcases many outstanding schools that offer administration colleges in the U.S. An applicable degree from any of these highly-ranked schools will help pave the career route from teacher to principal!
Harvard University — Located in Cambridge, Massachusetts, Harvard is a private, top-tier Ivy League university that's been around since 1636. Tough to get into, but the prestige factor alone is unbeatable for those who make the cut. If you've got the GPA and scholarship potential, why not shoot for the moon?
Vanderbilt University — Founded by Cornelius Vanderbilt after the Civil War, Vanderbilt University is Nashville, Tennessee's premier institute of higher education. Its distinguished alumni roster included 54 members of Congress, 18 Ambassadors, 13 governors, two Vice Presidents, and three Pulitzer Prize winners. You'd be in great company to get into Vanderbilt!
University of Pennsylvania — Established by Ben Franklin, Penn is another Ivy League university and one of the first colonial colleges. Nestled on a gorgeous campus in Philadelphia, it was created to groom leaders in public service, among other areas. The perfect training grounds for an aspiring school principal.
Duke University — Duke's sprawling 8,600-acre campus in Durham, North Carolina, draws students from around the world. Ranked 5th in the 2021 Wall Street Journal/Times Higher Education College Rankings, this university has excellent reviews!
Northwestern University — A founding member of the Big Ten Conference, NU is renowned for its interdisciplinary education. The Illinois-based school has served students since 1851 and has an unbeatable retention rate that demonstrates how much students love attending. Former Smithsonian head David Skorton is an alum.
Boston College — Located in Chestnut Hill, Massachusetts, Boston College is a lovely private Jesuit university with nearly 15,000 enrolled students and a 26% acceptance rate. The historic school prides itself on its distinctive gothic architecture and its Jesuit Catholic mission of service.
Washington University in St. Louis — Missouri's WashU was founded in 1853 and hosts students from every state and around the world. Classified as an R1 "Very high research activity" school, it has sometimes been referred to as one of the New Ivies or a Hidden Ivy, pointing out its considerable prestige. To date, it's had 25 Nobel laureate alum.
Johns Hopkins University — Known for its medical research and affiliated hospital, Johns Hopkins in Baltimore, Maryland, has been at the forefront of ground-breaking higher education since its inception in 1876. The school is lauded for its long advocacy of women's rights and its founder's support for abolitionism.
University of Notre Dame — Indiana's Notre Dame is known for its academic excellence and Fighting Irish athletic teams! Ranked as one of the best universities in America, it enjoys a massive $13.8 billion endowment and has recently received major renovations around campus. It also runs centers in London, Beijing, Dublin, Jerusalem, and Rome.
University of Southern California — California's oldest private research university, USC also happens to be L.A.'s largest private employer. USC has a whopping 46,000 total students for its 2020-2021 academic year, and in 2017 it opened USC Village, a beautiful retail and restaurant hotspot near student quarters.
Where Can I Learn More About Becoming a School Principal?
Want to learn more about how to become a school principal? Check out these professional organizations:
National Education Association – NEA brings "the expertise, drive, and dedication of 3 million educators and allies to advancing justice and excellence in public education." A treasure trove of resources!
FAQ
Can a teacher become a principal?
Yes, most principals start their careers as teachers, working for a few years before finishing a master's and a principal certification. 
Is it worth going from teacher to administrator?
It is worth it for teachers ready for a change of pace, a better salary, more responsibility, and an opportunity to make an impact on a broader scale. 
How long should you teach before becoming a principal?
The longer you teach, the more experience you can add to your resume. There is no hard number, but most principals have a few years of teaching background. 
Do principals make more money than teachers?
Yes, the median annual wage for principals is $96,400 compared to $61,600 for high school teachers and $30,520 for preschool teachers.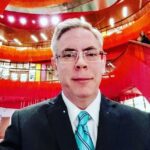 Matt is a retired Air Force veteran and former courtesy faculty at Oregon State University's AFROTC department.
As a freelance copywriter and content creator, he's written for over 250+ companies around the world. Matt specializes in career and higher education topics, with the aim of helping students find the best college programs for their career goals.